Draft law would ban online alcohol sales in Thailand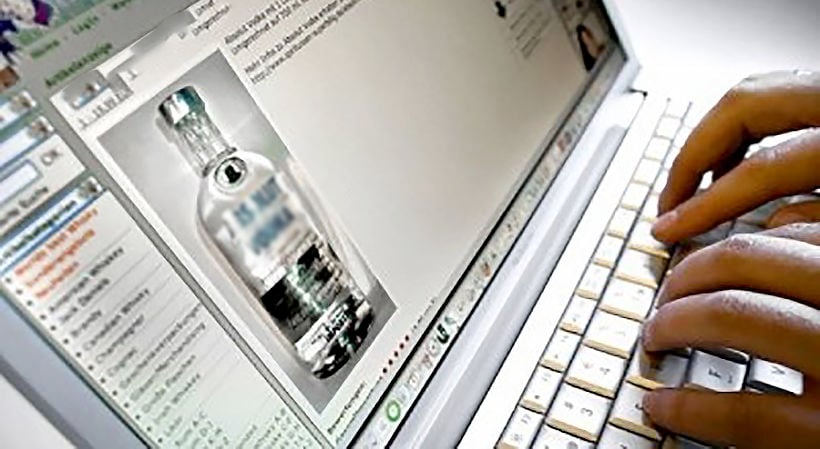 In April, the government imposed a nationwide ban on the sale of alcoholic beverages as part of the Emergency Decree to stem the spread of Covid-19. Now the country's top alcohol regulator has approved a draft regulation to ban online alcohol sales. The move comes after alcohol watchdog groups urged the government to crack down on the online sales, which surged during the local pandemic lockdown response from the Thai government. The deputy health minister says the new rule aims to prevent consumers from "having easy access to alcohol".
"The Covid-19 outbreak has given rise to online sales of alcoholic beverages, especially on social media, where promotions and home delivery services are offered. There are no age, time, or location restrictions, resulting in uncontrolled access to alcohol and difficulty in enforcing the alcoholic beverage control law."
Under current law, online sale of alcoholic isn't prohibited provided the vendor holds a valid license. However, it's illegal to post photos or publicly encourage people to consume or purchase booze, including on the internet.
Officials say the new restrictions will take effect soon, though the exact date is yet to be announced.
The chief of the Disease Control Department says the new rule will not apply to establishments that use electronic devices to display their drink menu since the transaction does not take place online.
Yesterday, representatives of alcohol merchants and brewers handed a petition to the Alcohol Control Board asking the government to postpone the decision, saying the industry is still reeling from the coronavirus crisis. According to the president of the Craft Beer Import and Distribution Association:
"Although alcohol can be sold now, businesses have to communicate with their customers. This will make things more difficult for the industry."
Alcohol sales will be prohibited from this Saturday to Monday due to a Buddhist holiday over the weekend.
SOURCE: Khaosod English
📱 Download our app on Android or iOS for instant updates on your mobile
📧 Subscribe to our daily email newsletter
👍 Like/Follow us on Facebook
🔔 Subscribe to or Join our YouTube channel for daily video updates
China grows 18.3%, the only major economy to grow in 2020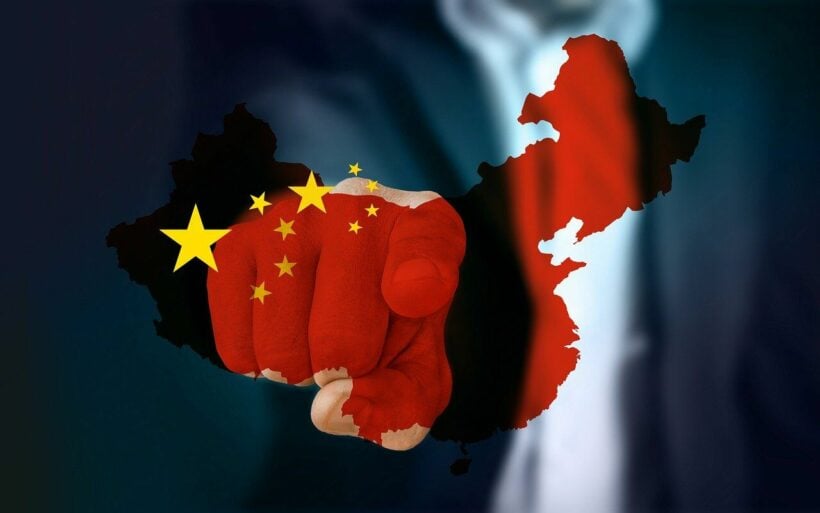 China's economy set a record for growth in Q1, 2021, marking an 18.3% jump in year-on-year figures, the biggest quarterly growth in almost 30 years. China only started publishing growth statistics in 1992, and this drastic increase is the fastest growth recorded since then.
The figures, however impressive, are mainly due to what is called a "low base effect" where the change from a low starting point translates into big percentage statistics. Because of the devastating economic effects of the Covid-19 pandemic, the Q1 2020 figures were dismal, allowing the big gain over the last year.
Quarter to quarter, the last 3 months saw only a 0.6% growth, but in the last quarter of 2020 China recorded an economic boom of 6.5% according to the Chinese government. Still, the figures are admirable, as China was the only major economy in the world to achieve growth in 2020. Most of the planet struggled to contain global Covid-19 outbreaks, crippling economies across the globe. But China, now the second-largest economy in the world, managed a 2.3% overall expansion. Even Chinese officials called the impressive statistics "better than we had expected."
China has been growing in terms of imports and exports as well, with exports expanding nearly 31% and imports up 38% by price over last years.
SOURCE: CNN
📱 Download our app on Android or iOS for instant updates on your mobile
📧 Subscribe to our daily email newsletter
👍 Like/Follow us on Facebook
🔔 Subscribe to or Join our YouTube channel for daily video updates
Thai household debt expected to keep rising- Kasikorn Research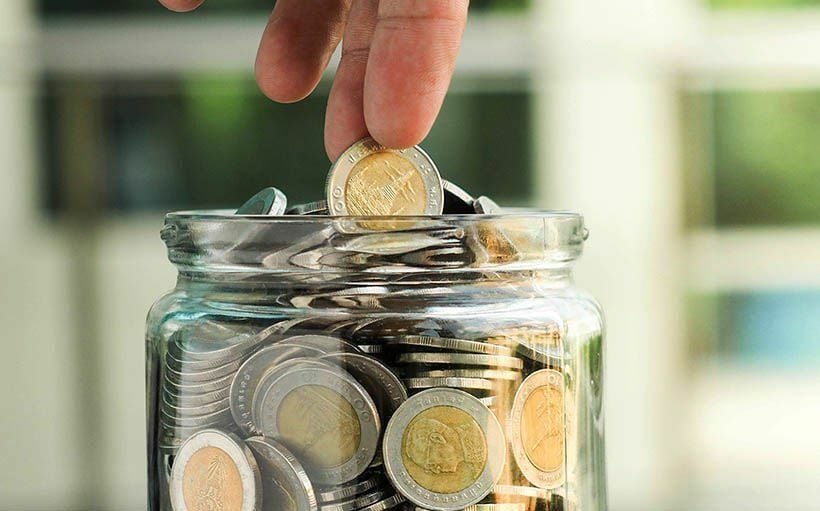 Despite rolling out Covid-19 vaccines, in which could see a faster return to pre-Covid times, Thailand's household debt is expected to keep rising. Kasikorn Research analysts say it could, in fact, reach 89-91% by the end of the year.
In a recent survey, KResearch says 10.8% of respondents could be stuck in a financial crisis. Of those who may be stuck, they indicated a drop in income, an inability to reduce expenses, and a high debt service burden per month that is exceeding 50% of their monthly incomes. This group of survey respondents is also concerned that it may not be able to provide for its basic needs in the near future.
In the 3rd quarter of 2020 and the year end, the figures were lower, at 86.6%, and 89.2% respectively. The upward trend isn't unique as loans have increased while the economy has slowed. Almost 20% of household debts now are receiving financial-aid measures from financial institutions. The Bank of Thailand says the end of 2020 say 2.79 trillion baht tied up in financial relief programmes, which is equivalent to the 20%.
Despite government handouts and stimulus measures, the third wave of the pandemic is expected to increase outstanding debt under financial-aid programmes through the end of this month, but analysts say they are likely to not be any higher than the 3rd quarter of 2020. The amount of borrowers who may need further assistance after the relief programmes end in June 2021, is expected to be high.
The Covid vaccination rollout may give more flexibility in ending lockdowns in Thailand, funneling future financial assistance to those who are in serious need. The rollout may signal a switch from the standardized measures that were previously in place for determining who qualifies for financial aid, to a more individualised debt handling policy by financial institutions.
When asked what types of assistance are needed, survey participants ranked liquidity support at the top, followed by job creation that could help them maintain a stable revenue stream. Extension of financial-aid measures ranked 3rd. The rankings, indeed, point towards respondents needing to stabilize their platform of revenue first, before needing financial help.
SOURCE: Thai Enquirer
📱 Download our app on Android or iOS for instant updates on your mobile
📧 Subscribe to our daily email newsletter
👍 Like/Follow us on Facebook
🔔 Subscribe to or Join our YouTube channel for daily video updates
2 emergency decrees provide businesses financial help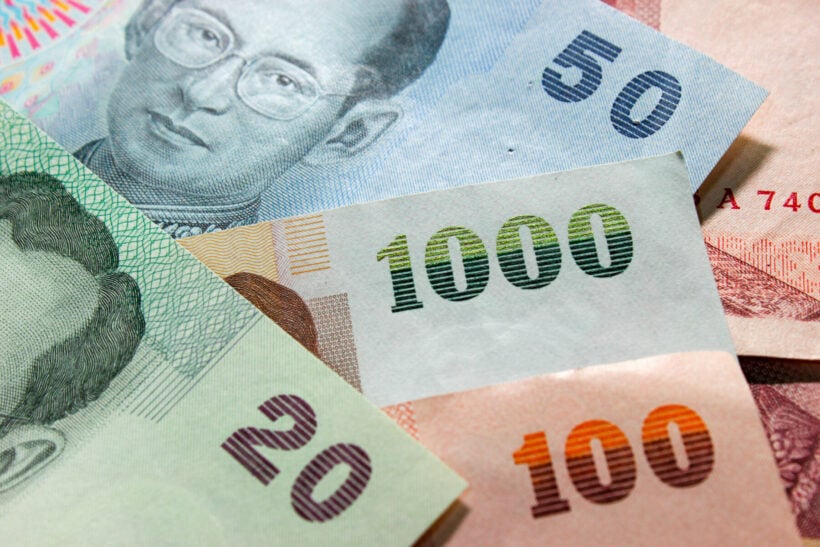 Thailand enacted 2 new emergency decrees today aimed at providing assistance to businesses and reducing default interest rates to help people affected by Covid-19. A deputy government spokeswoman confirmed the needed action was critical to protect and aid entrepreneurs and small and medium-sized enterprises during the time of pandemic-driven economic crisis.
The goal was to combat unfair interest rates on debt many are suffering, and to provide loans to help keep businesses afloat as the end of the Coronavirus is nowhere in sight.
The Emergency Decree on the Provision of Financial Assistance for Entrepreneurs Affected By the Covid-19 Pandemic allocates 250 billion baht in loans for businesses to recover from the devastating economic effects of the global pandemic. 100 billion baht of this is specifically set aside for those businesses in debt to participate in asset warehousing or debt repurchasing plans.
Asset warehousing allows businesses, like hotels, to essentially store their property in the care of a creditor for a fee until the economy recovers enough to take over the property again and start making money with it again. Debt repurchasing is a process for a business to buy back its own debt with better terms or a lower rate with the purchase price considered a payment to the principal debt not the interest, similar to refinancing a home.
The second of the emergency decrees, an amendment to the Civil and Commercial Code, looks to close loopholes caused by ambiguity in the law that allowed predatory creditors to charge unreasonable interest rates.
If someone missed a loan payment, the original law did not set a default rate, so lenders could charge additional interest. Debtors can now base default rate calculations on the unpaid principal in the updated law. The new decree sets a 3% yearly interest rate and lowers the default rate to 5% a year from the originally 7.5%. The Finance Ministry declared interest rates would be revised every 3 years.
SOURCE: Bangkok Post
📱 Download our app on Android or iOS for instant updates on your mobile
📧 Subscribe to our daily email newsletter
👍 Like/Follow us on Facebook
🔔 Subscribe to or Join our YouTube channel for daily video updates