Thai PM orders the suspension of trade across the Burmese border in Kanchanaburi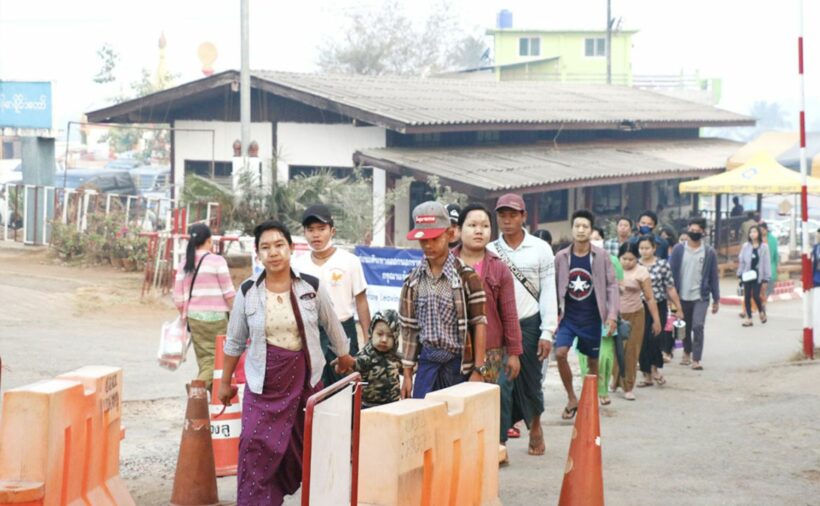 Despite Thailand closing its international borders back in April, in reality, some of the country's land borders are almost impossible to seal and prevent the 'leaks' of locals crossing over. Thailand has land and river borders with Myanmar, Malaysia, Laos and Cambodia – all with official checkpoints but also hundreds of well-worn tracks as villages casually traverse the official borders.
Thai officials have downplayed the threat from Covid-19 through the leaky borders, whilst the neighbouring countries have had a low number of new infections. But now Myanmar has had a spike over the past week… 40-90 new cases per day. At this stage most of the cases have been in the Rhakine state, on the western side of Myanmar, not the Thai border side.
It should be stated that the risk of virus transmission is extremely low as these traditional villages have traded with one another for centuries and are unlikely to travel beyond their neighbouring villages. In many cases there simply isn't any access to larger population centres.
But the Thai PM Prayut Chan-o-cha is ordering the closure of all access routes to Myanmar from Thailand's western Kanchanaburi province after the wave of infections across the Burmese border.
Officially, businesses have been able to continue trade between the 2 countries, and import and export products as usual by specifying a delivery point at the border crossing without allowing Burmese operators to deliver goods into Thailand or visa versa.
The routes that are being officially closed include the Phu Nam Ron checkpoint in the southern section of Kanchanburi, Ban Khao, Bongdi checkpoint, Thayok district, Ban E Tong 'natural channel', Thong Pha Phum and the biggest, the Three Pagodas border checkpoint in Sangkhlaburi. A lot of the western Thai border with Myanmar is impassable mountainous tropical jungle and almost impossible to effectively control the passage of villagers.
But yesterday Thai army officials met with the officials from the main city district, Sai Yok and Sangkhlaburi districts, to discuss Covid-19 prevention measures in the vicinity of the Three Pagodas checkpoint. After a fresh outbreak in the Sittwe area, in Rakhine state, Myanmar has now found patients and
Suspected new cases have been discovered in the Burmese city of Mawlamyine, just 270 kilometres from the Three Pagodas pass. Officials from the army, police, immigration office, along with village chiefs are tightening the monitoring of natural channels from the Ban Nam Koek checkpoint to the Three Pagodas area, including nightly patrols. There are more than 20 natural channels used by villagers in both Thailand and Myanmar to cross borders around the area.
Thai army officials say a Covid-19 outbreak in the area would cause "enormous damage to the local economy" as Kanchanaburi province is a major tourist destination for Thais and foreign tourists.

SOURCE: Nation Thailand
Keep in contact with Thaiger by following our Facebook page.
Never miss out on future posts by following Thaiger.
Covid UPDATE: New cases rise to 1,543, DDC recommends work from home in red zone areas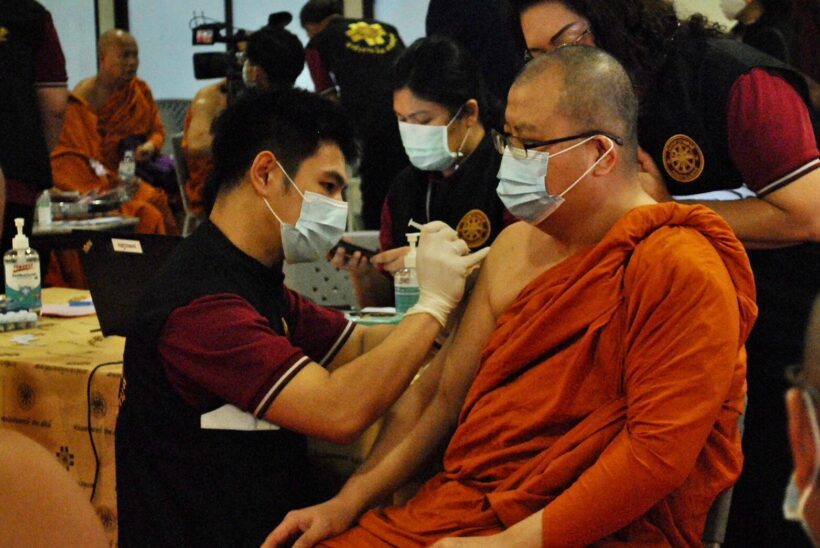 Thailand's Covid-19 infections are still on the rise, with the Kingdom reporting 1,543 new infections in the last 24 hours. Only 3 of those are imported with 1,540 being cases of community transmission. Thailand has now recorded 37,453 infections. 8,973 patients are receiving hospital treatment, 41 of whom have pneumonia.
11 people are currently in a serious condition on ventilators.
1,540 were community cases, most from the hot zone of Bangkok with 409 new infections. Chiang Mai had 278 new cases, Prachuap Khiri Khan 98 and Chon Buri (including Pattaya) 98.
UPDATE: Dr Chawetsan Namwat, the acting director for emergency health at the Department of Disease Control, says that people will need to consider working from home for 2 weeks if they live in a red zone area.
He said that it may be necessary to increase restrictions further to mitigate the upward trajectory of Covid-19 that is expected to rise after Songkran. Those red zone areas include Bangkok, Chiang Mai, Chon Buri, Samut Prakan, Narathiwat, Prachuap Khiri Khan, Samut Sakhon, Pathum Thani and Sa Kaeo.
"To reduce risks, people should work from home after the Songkran festival."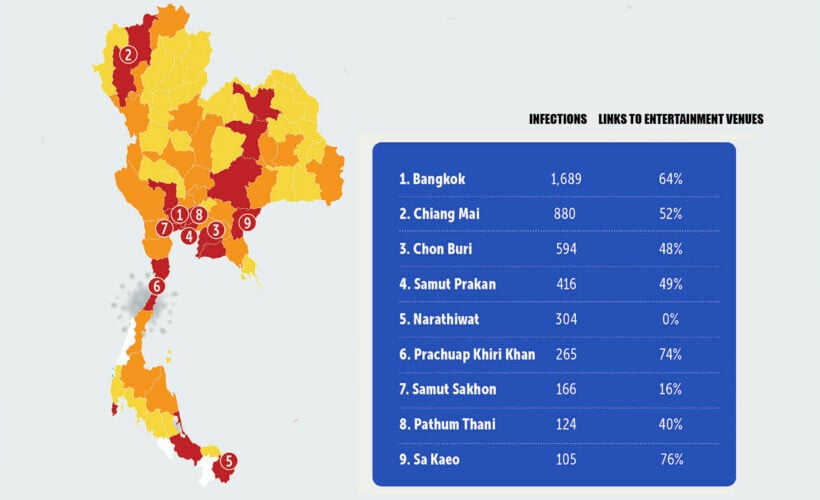 Here's the trajectory of the outbreak since April 1…
April 1 – 26 infections
April 2 – 58 infections
April 3 – 84 infections
April 4 – 96 infections
April 5 – 194 infections
April 6 – 250 infections
April 7 – 334 infections
April 8 – 405 infections
April 9 – 559 infections
April 10 – 789 infections
April 11 – 967 infections
April 12 – 985 infections
April 13 – 965 infections
April 14 – 1,335 infections
April 15 – 1,543 infections

Keep in contact with Thaiger by following our Facebook page.
Never miss out on future posts by following Thaiger.
Bangkok officials issue advice for Covid contacts required to self-isolate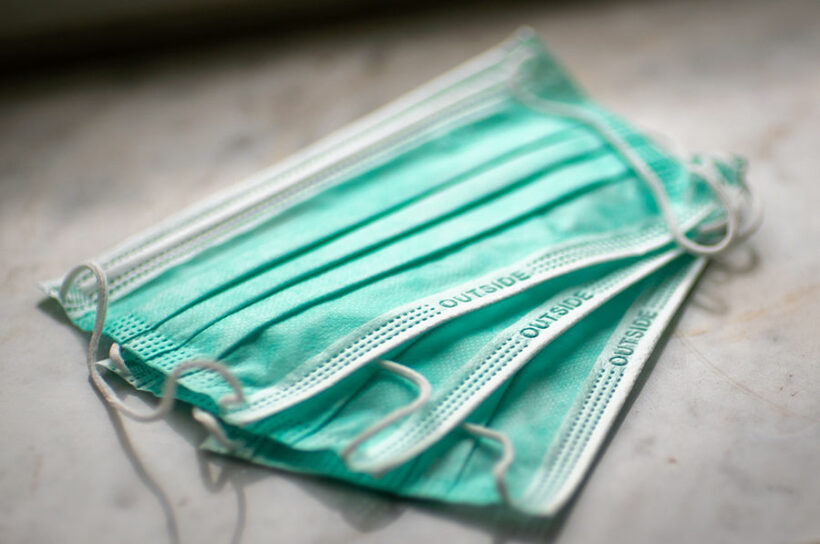 The governor of Bangkok says anyone who has had contact with a Covid-19 patient must self-isolate for 10 days, the incubation period for the virus. Nation Thailand reports that Governor Aswin Kwanmuang has issued advice for those self-isolating, saying they must adhere to the following 4 steps.
1. Sleep in a separate room to other residents
2. Do not eat with other people living in the house
3. Separate trash, as garbage used by a potentially infected person can be a source of transmission
4. Use a separate bathroom where possible. If not possible, the potentially infected person should be last to use the bathroom, washing sinks and the toilet seat after each use
The governor says people who live alone in a house or condo can use a food delivery service, but must wear a mask while in the presence of food delivery workers, as well as washing their hands regularly. Condominium residents must advise the building manager that they are self-isolating and avoid using common areas such as elevators.
Masks should be worn at all times indoors and all residents should observe social distancing while in common areas. Building managers are responsible for instructing residents to observe disease prevention measures and should also undertake regular disinfection of common areas and manage potentially infectious waste appropriately.
Nation Thailand lists the following numbers for those who need further medical advice.
Covid-19 situation at the Bangkok Health Office Hotline (02) 203 2393 or (02) 203 2396 or (02) 203 2883 and (02) 245 4964 (24 Hours)
BKK COVID-19 website hotline (02) 203 2393 and (02) 203 2396 (service hours 8am-10pm)
People with Covid-19 symptoms should contact the Erawan Centre, Bangkok 1646. People at risk of exposure to infectious cases can call the Emergency Operation Centre at 097 046 7549 and the Department of Disease Control at 1422.
Infected patients can get more advice on self-isolation at the Medical Department Hotline 1668, the National Institute of Emergency Medicine 1669 or the NHSO 1330 hotline, 24 hours a day.
SOURCE: Nation Thailand
Keep in contact with Thaiger by following our Facebook page.
Never miss out on future posts by following Thaiger.
Officials confirm Koh Larn will remain open to domestic visitors for now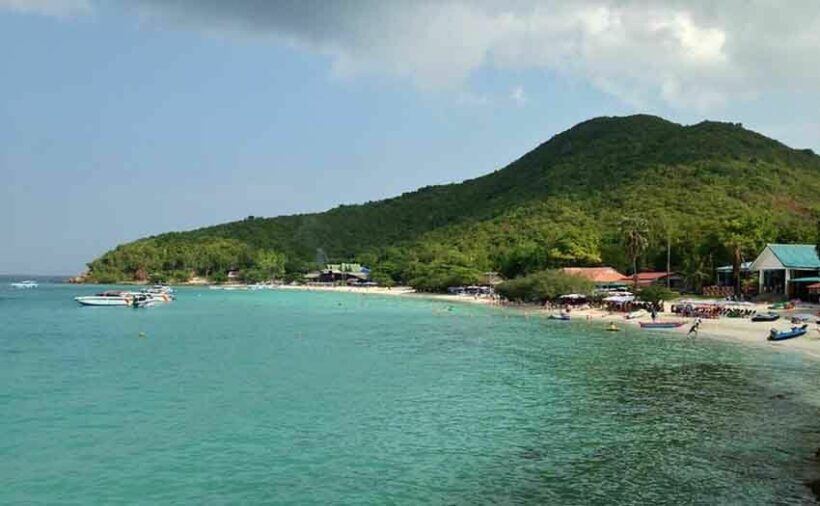 Officials in Pattaya and Koh Larn say there are currently no plans to close the island to visitors despite a man who worked briefly at a local restaurant testing positive for Covid-19. It's understood the worker was employed from April 3 to April 6, before quitting. During his short employment stint, he visited a number of nightlife venues in Pattaya during the course of one evening, before returning to the island. The name of the restaurant where he worked has not been released.
The man was later contacted by contact-tracers and subsequently tested positive for the virus. The Pattaya News reports that the restaurant on Koh Larn was closed for 3 days, with officials testing several people the man had come into contact with. It's understood all have tested negative but are self-isolating for 14 days.
No other infections have been recorded on the island, with officials confirming it can remain open to domestic tourists, with strict disease prevention measures in place, including mandatory use of the contact-tracing MorChana app. Officials have also urged people to comply with mask-wearing regulations, saying a small minority – mostly foreigners – are failing to do so.
There is currently no planned lockdown for the island, with high-risk venues such as bars and clubs already temporarily closed. Restaurants and hotels remain open to domestic tourists and outdoor activities such as boat tours and diving can still go ahead until such time as the Centre for Covid-19 Situation Administration deems otherwise. The province of Chon Buri currently does not have any restrictions in place for those entering or leaving.
SOURCE: The Pattaya News
Keep in contact with Thaiger by following our Facebook page.
Never miss out on future posts by following Thaiger.