BTS will have to break up, whether they like it or not, and fans are not happy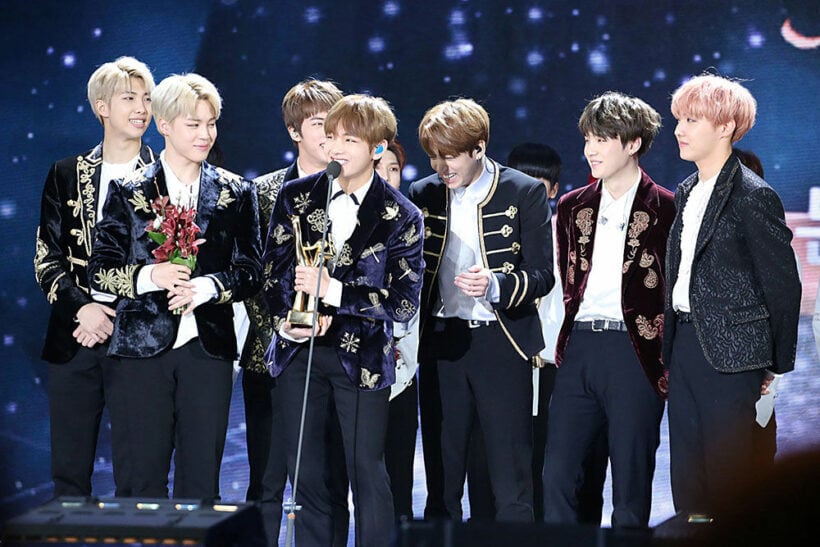 Even though they've been making music since their debut back in 2013, it's the last two years BTS, aka Bangtan Boys (or Bangtan Sonyeondan for Korean pronunciation), have gone from zero to hero in the pop music world. Now they're riding their success on the crest of a wave that has defied conventional pop marketing and 'western' white-washed music standards.
Despite mostly singing in Korean, the BTS fanbase 'Army' is heavily weighted in western countries where Taylor Swift, Ariana Grande, Maroon 5 and Selena Gomez et al reign.
Breaking records in all sorts of unexpected places, the seven member band are making heads turn as they've re-invented the modern band genre (they won Best Music Group at this year's Billboard Music Awards). Many pop groups just burn out, their sales drop or one member leaves for a 'solo' project leading to an inevitable disbandment.
In BTS's case none of those situations exist. They're still on their way up in popularity, their sales for music and social media reach blossoms, and the members all do solo projects within the broader band framework.
But all this is going to end soon and there's nothing RM, Suga, J-hope, Jin, Jimin, V and Jungkook can do about. Well, almost nothing.
"Not Today" – Just one of many BTS music clips to have breached the 300 million viewer mark
In South Korea, still technically at war with its northern counterpart, all young men have to enlist for 18 – 24 months with the South Korean Army.
You'd think that being part of the biggest band on the planet would mean BTS could pull a few strings to avoid taking part in military service in South Korea, but you'd be wrong. Despite being awarded the country's Order of Cultural Merit and hundreds of other music awards, matching The Beatles' record by having three albums reach #1 on the Billboard Album Chart in one year, and being shown to have had a measurable impact on their country's economy, they will have to serve.
And that means the most world's most successful pop group will have to break up, for around 2 years at least. Will they decide to serve together, or stagger their military hiatus according to their age?
Whilst elite athletes and some non-K-pop musicians have scored exemptions in recent years, BTS have neither sought nor been offered any such exemption from their national service.
None of the band, which consists of Jungkook, Jimin, V, J-Hope, RM, Jin and Suga, have yet to serve, but Jin is likely to be called up soon as he will turn 27 in December
"Blood Sweat & Tears" – When pop music starts to become high art. Many of BTS songs are based on serious western literature giving the band and their music a gravitas beyond their years.
The BTS Army – the fandom, not the real one – have been pleading with the South Korean government to let the boys off having to serve so they can fulfil their band commitments instead. BTS have the largest Twitter fanbase of any music group in the world and have nine of their highly-produced music clips reaching more than 300 million views on YouTube.
Jin previously told CBS that BTS were fully prepared to be called up.
"As a Korean, it's natural, and someday, when duty calls we'll be ready to respond and do our best."
The youngest, Jungkook, responded.
"I don't want to think about it at this point. We have something really good going."
And they do, smashing music records and re-writing the world music "how to" handbook.
📱 Download our app on Android or iOS for instant updates on your mobile
📧 Subscribe to our daily email newsletter
👍 Like/Follow us on Facebook
🔔 Subscribe to or Join our YouTube channel for daily video updates
Is this the next big change in pop music? The winners of the IFPI Global Recording Artist of the Year Award, BTS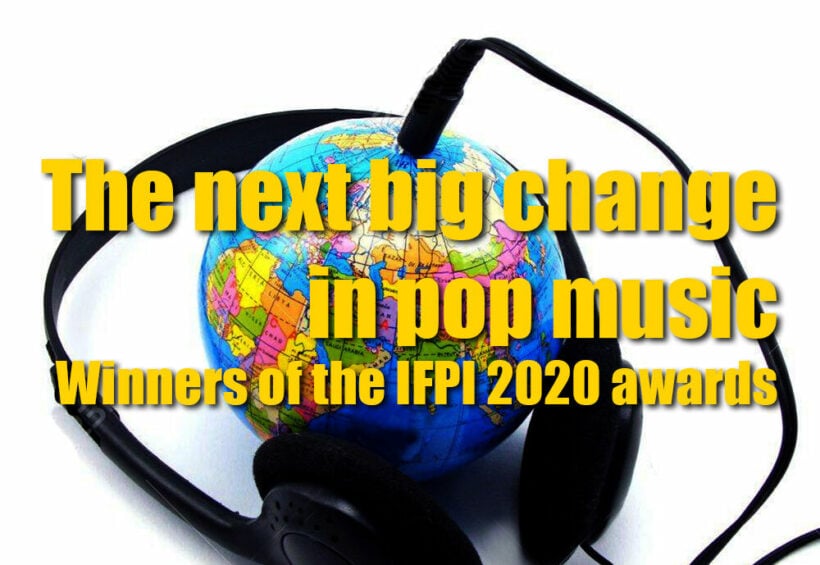 2020 IFPI Global Recording Artist of the Year Award. In the past 8 years the IFPI Global Recording Artist of the Year Award has been given to Ed Sheeran, Adele, One Direction, and Taylor Swift and Drake. BTS are backed up by ARMY, their huge fanbase.
The power of ARMY. The IFPI represents the recorded music industry worldwide. It's not a Grammy or a popularity vote. The award is calculated according to an artist's or group's worldwide performance across digital and physical music formats during the past year. Everything from streams to vinyl, CDs and downloads…. and covers their entire body of work. The award was announced last week at the culmination of the IFPI Global Artist Chart, which counted down the top 10 best-selling artists of the past year.
And it's certainly been a great year for music… not so much for going to live concerts but we've certainly had a lot more time to listen to our favourite artists and stream their clips on YouTube.
The group that won this year, based on their pure sales, actually came second in 2018 and 7th in 2019, so it isn't some statistical blip on the music radar.
The win also represents somewhat of a quantum shift in world music… the sort of thing that only happens once in a generation. Rather than the popular cross-over style shift represented by the George Gershwin's Rhapsody in Blue in 1924, the brith of rock with Bill Haley in 1955 or the rise of British pop in the 1960s, personified by The Beatles, this year's IFPI signals another generational milestone in tastes, method, world reach and engagement with fans.
In all the right-hand turns of the popular music genre, there has usually been a technological breakthrough that has accompanied them, or at least been a key aspect of their success.
In the case of the the Great American Songbook, the foundations of the pop music genre, it was the recorded record and the start of radio-as-entertainment in the 1920s that provided a method to reach a huge audience with the new sounds and tunes for the first time.
Then it was the 7" single that made music cheaper and easier to play, that revolutionised the radio music formats of the 1960s and provided the perfect vehicle of the British pop revolution to spread around the world.
📱 Download our app on Android or iOS for instant updates on your mobile
📧 Subscribe to our daily email newsletter
👍 Like/Follow us on Facebook
🔔 Subscribe to or Join our YouTube channel for daily video updates
Phuket's nightlife. Yes, bars and clubs are still open | VIDEO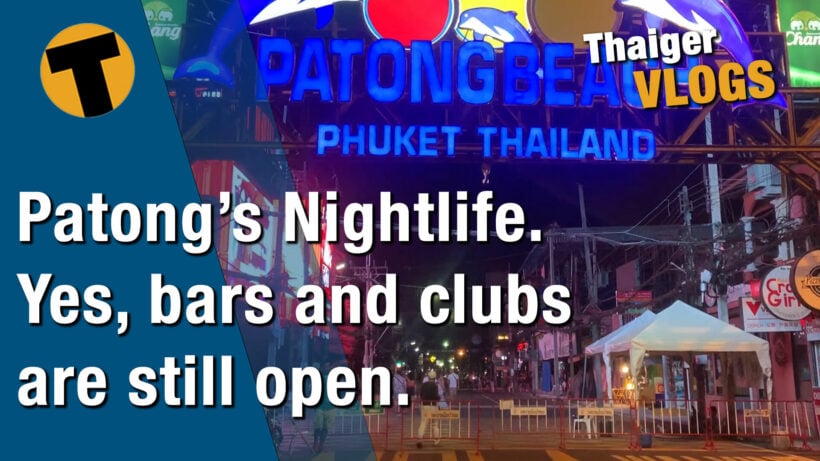 There was the original Covid-19 outbreak and lockdowns back in April and May in 2020, then again just before Christmas and New Year when the new clusters emerged in Samut Sakhon and the eastern coastal provinces, Patong's nightlife was quiet enough, almost non-existent.
Now when the restrictions are lifted, Nimz will take you through Phuket's famous nightlife spot Bangla Road, Patong Beach and Phuket Town. It's quiet, but there are still clubs open and operating and ready to welcome you.
📱 Download our app on Android or iOS for instant updates on your mobile
📧 Subscribe to our daily email newsletter
👍 Like/Follow us on Facebook
🔔 Subscribe to or Join our YouTube channel for daily video updates
DUMBO the rooftop bar in Bangkok, a hidden gem | VIDEO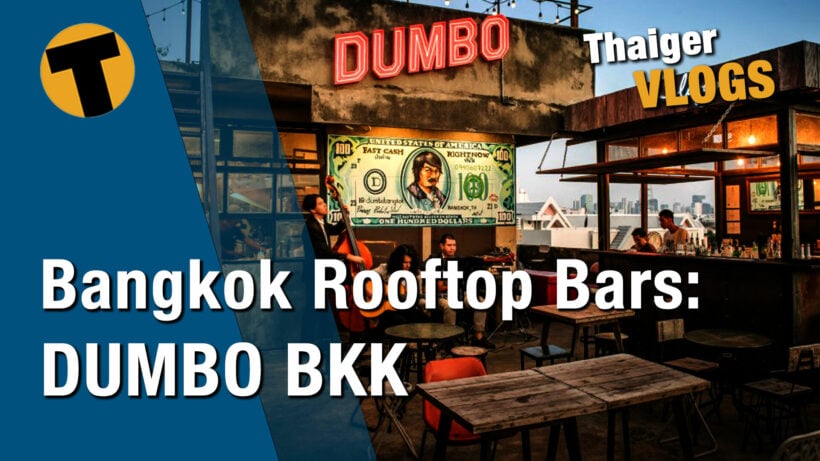 Located in the heart of Bangkok City, Thailand. Just a few metres away from the Saphan Khwai BTS station, 'DUMBO BKK' offers a fine mixture of jazz, great food and original cocktails. Bringing you back to the urban tenors of the late 1940s – early 1950s, New York. Som, one of our new Thaiger Vloggers sneaks in, and brings us her impressions of the place. Let's check it out!
📱 Download our app on Android or iOS for instant updates on your mobile
📧 Subscribe to our daily email newsletter
👍 Like/Follow us on Facebook
🔔 Subscribe to or Join our YouTube channel for daily video updates