More airline cancellations as options dry up for stranded visitors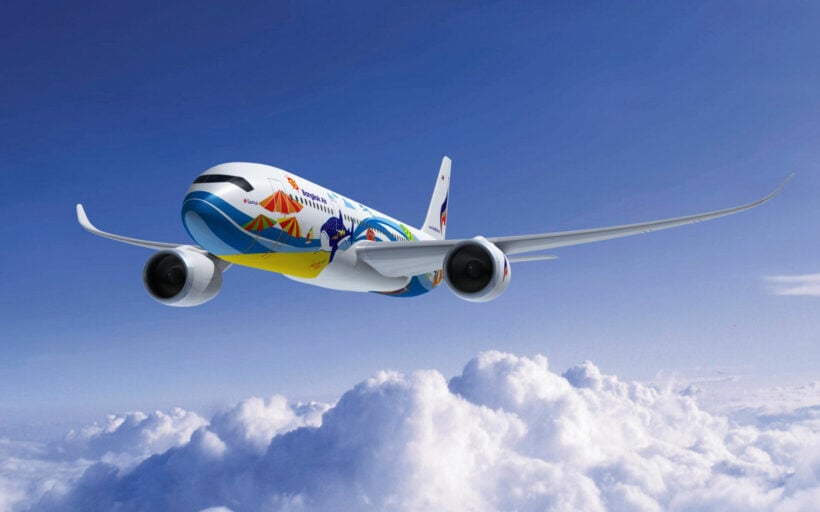 It is becoming increasingly difficult to fly in an out of Thailand, posing more challenges for stranded foreign visitors and tourists. Last week the Thai government estimated there were some 500,000 overseas visitors currently in Thailand.
Some of the latest cancellations from local carriers…
• Budget airline VietJet suspended its flights to major Southeast Asian destinations, out of Vietnam, including Thailand from last Friday. They are still taking bookings and flying domestic routes within Thailand.
• Bangkok Airways is temporarily suspending all international flights from today (Sunday) until further notice.
BA earlier suspended many services to destinations in Thailand including Koh Samui, virtually cutting off Samui from all air traffic. Suspensions are now extended to destinations across its network serving Myanmar, Cambodia, Laos and Vietnam.
"Passengers can call the 24 hour call centre at 1771 or 270 6699 or Bangkok Airways ticket offices to receive a full refund. Passengers who booked their tickets through travel agencies are advised to directly contact their agents for further assistance.
• Thai AirAsia is suspend all international flight services in accordance with travel restrictions being enforced by various governments. The suspension will affect all international services operated by Thai AirAsia (FD) from today up to April 25. All domestic flights and services are still in operation.
• Vietnam's government is suspending all inbound international flights to contain the spread of coronavirus in the country. Vietnamese PM Nguyen Xuan Phuc says national carrier Vietnam Airlines will suspend all international flights until April 30.
"Vietnam will suspend all the flights carrying foreign passengers to minimise the number of people coming to the country."
Flights to Southeast Asian destinations including Thailand, Singapore, Indonesia, Laos, Cambodia and Myanmar were suspended from yesterday. Flights to Britain and Japan will be halted from Monday, and services between Vietnam and Germany and Australia will be stopped from Wednesday.
If you need to change or cancel flights fo to the airasia.com website and the 'Mange My Booking' page.
Keep in contact with The Thaiger by following our
Facebook page
.


Looking to jettison some items before jetsetting away or chartering a yacht? Look no further than Thaiger Classifieds where you can find and post items, work, property and more for free. Be sure to check out YonderTours for things to do in Thailand and tours across the country.

Phuket will launch door-to-door coronavirus checks across the island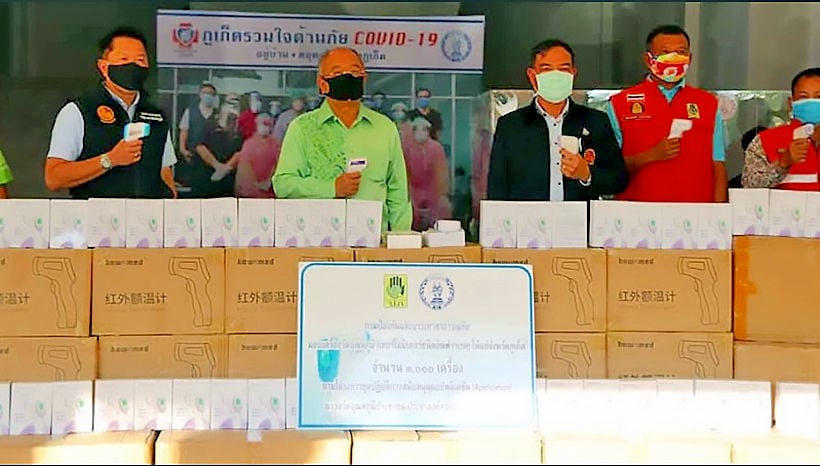 Even as it prepares to restrict travel between its 17 tambon (subdistricts), the southern island province of Phuket is set to become Thailand's first to launch door-to-door checks of body temperature. The aim is to identify infected people early so they can seek treatment before their symptoms become severe, and help prevent the spread of the Covid-19 coronavirus. Phuket's Governor Phakaphong Tavipatan announced the news during a ceremony held yesterday, where he received 3,000 infrared thermometers from the Department of Disaster Prevention and Mitigation.
In Phuket to present the devices to was the depatment's regional director Udomsak Khao Nuna.
The governor thanked Udomsak for the delivery, and said Phuket will be the first province where every household will be checked for possible infection of the deadly virus, which as of today has infected 2423 people an Thailand, resulting in 32 deaths.
"The 3,000 infrared thermometer that we received will be given to teams of volunteers comprising health volunteers, civil defense volunteers, members of the public and village headmen, who will knock on every household door to check people's temperatures to help prevent the spread of COVID-19."
"Checking the temperatures of all people is a way to build people's confidence."
The thermometers will be used together with a mobile phone application to report the teams' findings.
SOURCE: The Phuket News
Keep in contact with The Thaiger by following our
Facebook page
.
Move over WHO and CDC, Marvel and DC have joined the fight in Thailand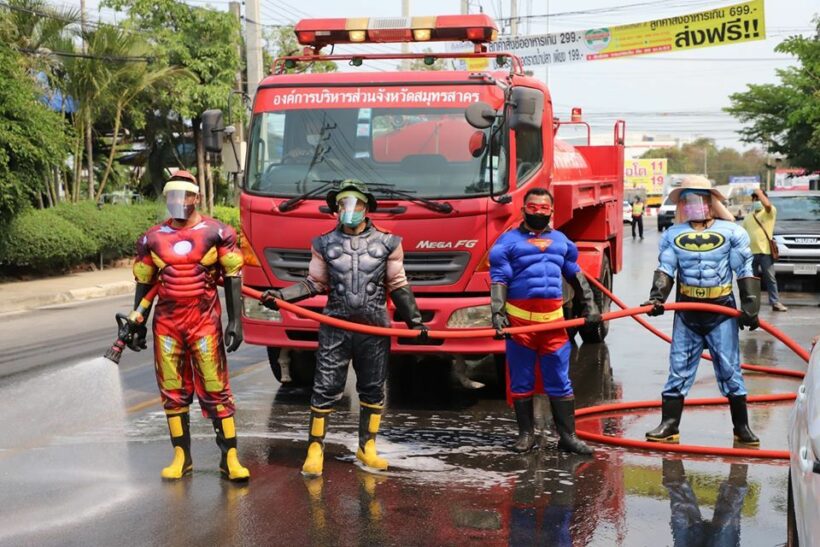 While it may seem that a plague swept across our world with a snap of the fingers as if Thanos and the infinity gauntlet indeed managed to set asunder half the worlds population, not though a dematerialised cloud of ash (sorry for the spoilers…but come one it's been two years now) but rather a global pandemic that has shut down travel and forced millions into self isolation, fear not faithful citizans a new hope is on the horizon.
Hope has been a challenge these days as many of us, now 30 days and counting into isolation and social distancing, are looking more and like that down and out Thor in Endgame (oops…yeah it's a real let down ladies) while we "Netflix and Quarantine."
Yet, with all the challenges we face, some heroes have decided to defy all known, and unknown, laws of the universe and parallel universe alike to join in the fight against Covid-19.
Provinces all over Thailand are deep cleaning to stem the spread of the SARS-Covid II virus and reduce the rate of Covid-19 infection and that caught the attention of the Marvel as well as DC universe. Apparently Gotham got wind of the bat situation over in Wuhan and it seems Batman decided to self isolate here in our dimension. I'm guessing Superman assisted in his flight arrangements seeing how difficult it is to fly these days.
In a bid to cheer up the people, officers throughout Thailand have been suiting up in Superhero regalia and cleaning the streets of the crime that is Covid-19.
Thor, Ironman, Super Man, and Batman clean the mean streets of CovidCity in Samut Sakhon
PHOTO: สำนักงานประชาสัมพันธ์จังหวัดสมุทรสาคร
Superman and Batman show the Marvel boys how cleaning up the streets is done in the DC Universe
PHOTO: สำนักงานประชาสัมพันธ์จังหวัดสมุทรสาคร
The official facebook page of the PR Department of Samut Sakhon in Central Thailand suggested that we could be superheroes too. Submit your best photo to The Thaiger and you could be featured as well.
SOURCE: The Smart Local
Keep in contact with The Thaiger by following our
Facebook page
.
80 Thai health workers confirmed with Covid-19 virus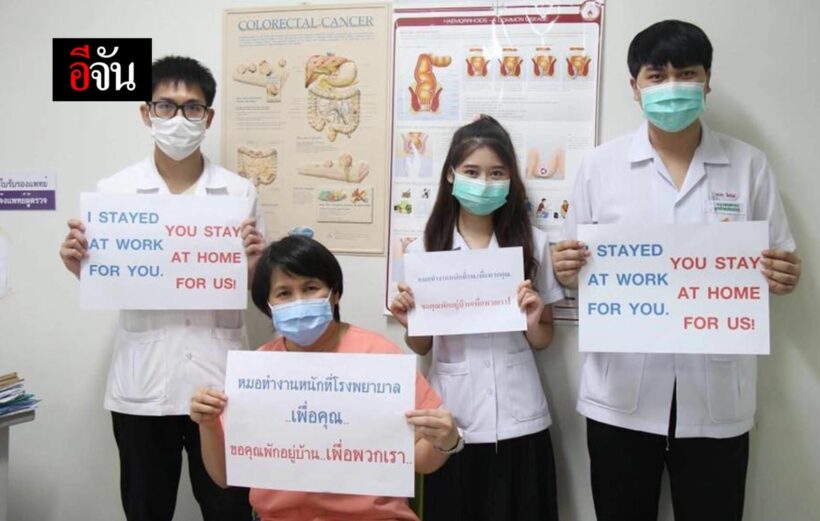 A spokesman for the government's Centre for Covid-19 Situation Administration Dr Taweesin Visanuyothin reported that the coronavirus crisis has taken a grave toll on the country's medical staff, with 80 infected so far by the virus since January.
Coronavirus among medical staff has now accounted for 3.4 % of the total 2,258 confirmed cases in Thailand. Of the 80 confirmed cases, 50 were infected while working in hospitals (in emergency rooms, dental clinics, and surgical operating theatres), 18 in local communities, and the source of the remaining 12 infections is still under investigation. The heavy toll on our health workers is…
Nurses, (36)
Doctors, (16)
Pharmacists (2)
Dentists (2)
Operating theatre staff (1)
Others medical personal (10)
Staff working in the health field (13).
With the virus showing no signs of coming to a halt, we can only hope no more medical professions will be effected leaving us understaffed and unprepared to combat the deadly virus.
SOURCE: The Nation
Keep in contact with The Thaiger by following our
Facebook page
.