Anutin misspoke again, later apologises, again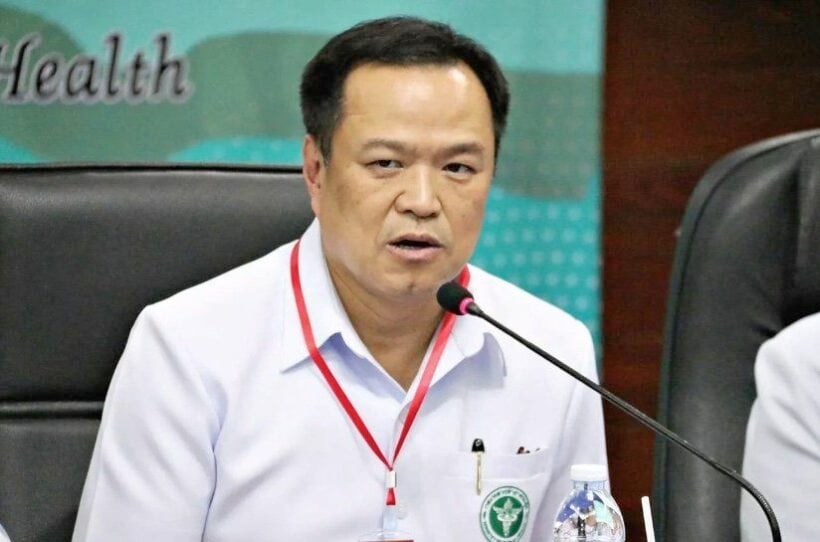 "We're not happy with some health personnel who do not take good care of themselves. They should have set an example for others."
Thailand's volatile Public Health Minister Anutin Charnvirakul yesterday criticised medical personnel infected with the Covid-19 coronavirus , drawing furious responses on social media until he apologised, again.
The deputy PM and Bhumjaithai Party leader originally told reporters no health personnel had caught the virus while on duty.
"As far as I know from a report, no doctor has been infected while they were treating Covid-19 patients."
His ministry reported earlier in the day that at least 11 health personnel were among the new infections.
Angry reactions to his controversial remarks on social media made the "#anutin" a top trending hashtag on Twitter. "Thank you for your advice," one user tweeted.
The gaffe-prone minister later apologised in an online video clip, saying he was "under pressure" and had "not carefully listened to the question."
"I have no intention to criticise anybody. I admire all of them."
One Twitter user wrote after his video appearance: "Too late though. If you don't have something nice to say, don't say anything at all."
Anutin has made plenty of headlines in recent weeks with his fiery remarks. Last month, he apologised for televised comments that foreigners should be "kicked out of Thailand" for refusing to wear face masks.
On March 4 he (or someone) shut down his Facebook account after a post that said all visitors from certain countries would face mandatory self-quarantine for two weeks upon arrival in Thailand. The post had his department's crest and his signature. A few hours later it was gone but not before being widely shared by others and the Thai media. He later claimed it was not he who posted the message.
Anutin came blazing back on March 12 with the @anutin_c Twitter account, which was also closed later after complained that Western tourists he saw on a trip to Chiang Mai were dirty.
"Many farang dress dirty and don't shower. As hosts we have to be very careful."
Anutin appears to have been sidelined since PM Prayut Chan-o-cha declared the state of emergency, effective yesterday. Under the emergency decree, as head of the coronavirus crisis committee, Prayut has full authority to handle the situation, effectively making him acting health minister. While related ministers are on the committee, it is permanent secretaries who have been appointed chiefs of operations, and take orders directly from Prayut.
SOURCE: Bangkok Post
Keep in contact with The Thaiger by following our
Facebook page
.
Thailand confirms 143 new coronavirus cases, 1 more death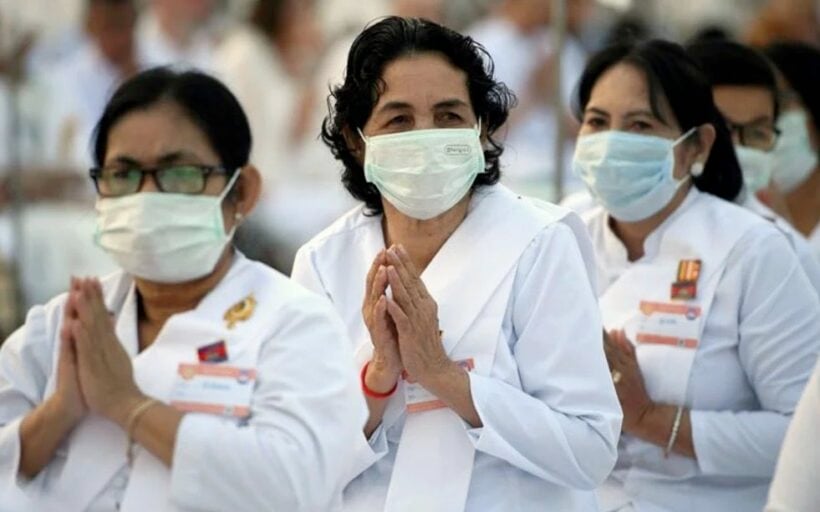 Thailand's Ministry of Public Health and its Department of Disease control announced 143 new confirmed cases of the Covid-19 coronavirus at their daily press briefing today in Bangkok (March 29), up from yesterday's 109 new cases. There has been 1 additional death, bringing the national Covid-19 toll to 7.
The latest figures brought the total cases to 1,388 across 57 Thai provinces – 1,032 of the patients are Thais. Bangkok has a total of 515 cases, followed by Nonthaburi with 58 and Phuket with 53.
A state of emergency has been in effect nationwide since Thursday and travel heavily restricted, with checkpoints along major roads to prevent a mass migration to the provinces as newly unemployed people try to return home.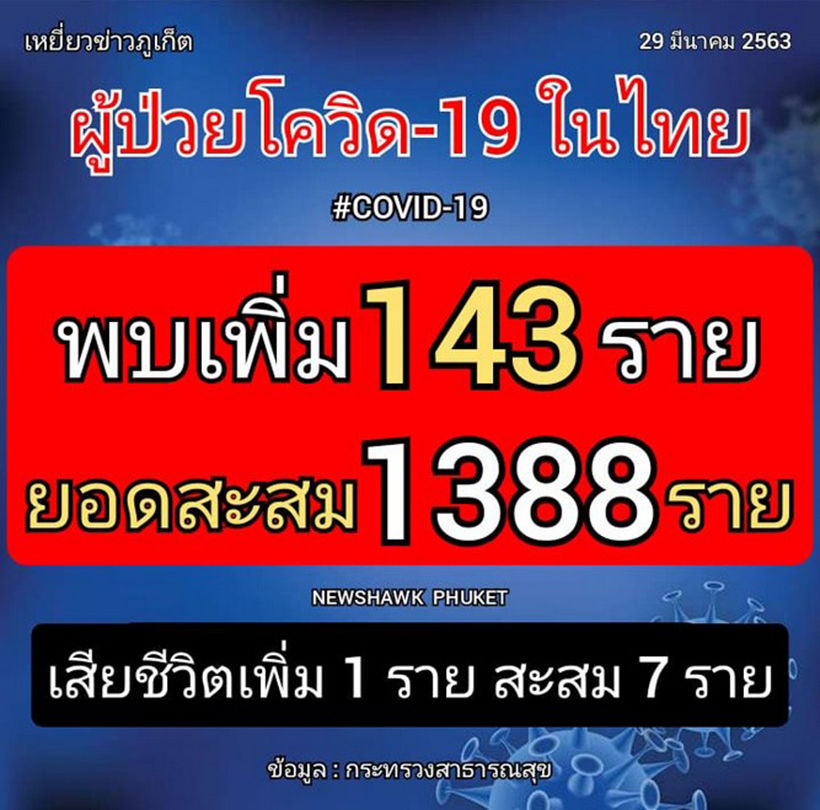 The Public Health Ministry stresses the need for people to stay home to prevent the spread of the virus.
"People should stay at their places and stop social activities for a week. A 24 hour curfew may have to be imposed if people continue to ignore our warnings."
Keep in contact with The Thaiger by following our
Facebook page
.
6 new coronavirus cases in Phuket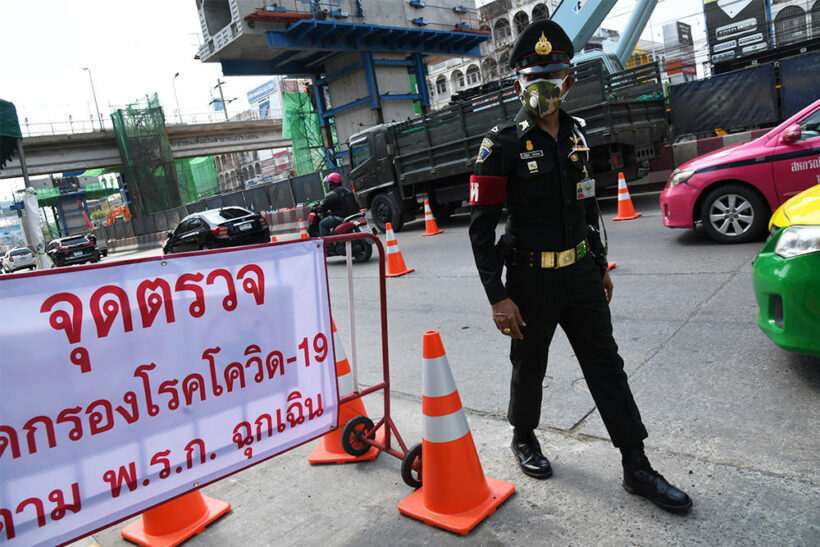 Phuket island officials have reported 6 new cases of the Covid-19 coronavirus as of today (Sunday, March 29), bringing the total to 53 on the southern island. The details as known at time of publication are…
Case 48: A 42 year old Thai woman, a gift shop owner in Patong.
Case 49: A 32 year old Ukrainian woman who runs a health clinic in Karon.
Case: 50: A 27 year old Thai woman who has had close contact with foreigners.
Case 51: A 37 year old Thai man, a bouncer in Patong's Bangla Road.
Case 52: A 36 year old Thai woman, a massuese in Patong.
Case 53: A 22 year old Thai woman who had close contact with another confirmed case, in Patong's Bangla Road.
Since January 5, 944 people in Phuket have gone to hospital for testing. Of those 794 have tested negative and were sent home.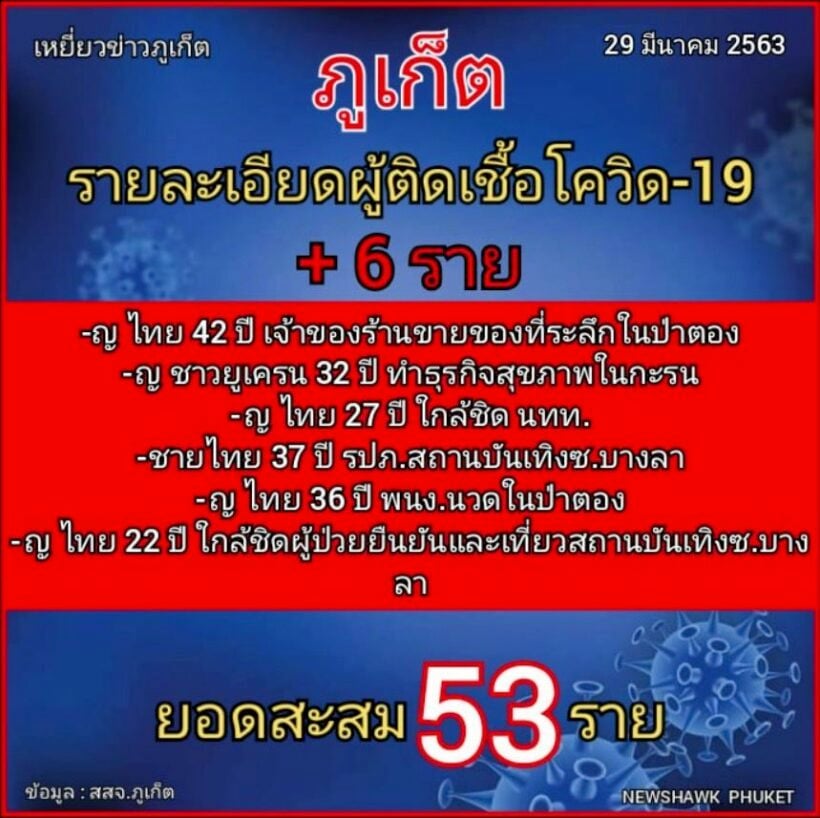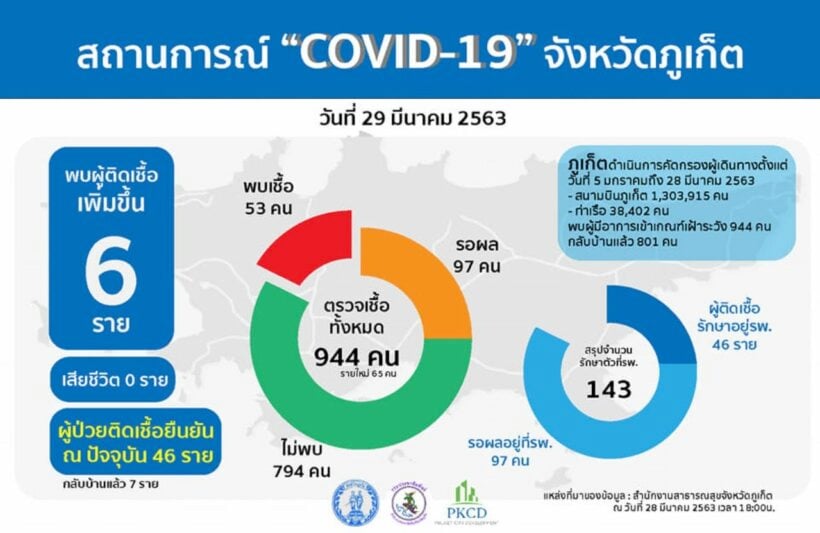 SOURCE: Newshawk Phuket
Keep in contact with The Thaiger by following our
Facebook page
.
Handful of Thais catch last flight back to Thailand from Singapore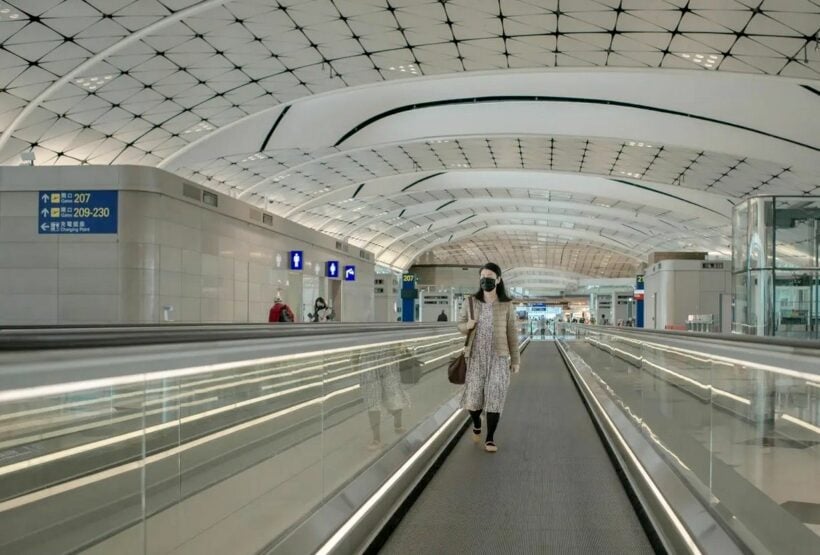 Flights are thin on the ground now and very few regional carriers are still in the air. Singapore Airlines Flight 972 was the last scheduled service to Thailand's Suvarnabhumi Airport. Passengers, only a few dozen, mostly Thais fleeing back home to ride out the Covid-19 coronavirus pandemic, flew out of Singapore's Changi Airport yesterday.
Airlines worldwide are cutting flights and grounding planes due to the global outbreak, which at 11:30am (Thai time today) had infected more than 664,000 and killed more than 30,000 people. Thailand has reported 6 deaths to date, Singapore 2.
The Thai passengers' desperation was evident. One 66 year old woman, who had been in Singapore taking care of her niece, told reporters: "If I die, I want to die in my country."
Thailand declared a nationwide state of emergency on Thursday banning all foreigners from entering the Kingdom, and placed complicated requirements for Thais to have a health certificate, not older than 72 hours, and proof of residence before being declared 'fit to fly'..
Singapore's Changi Airport was reported to be almost empty yesterday with only one check-in counter open. Nearly all passengers wore facemasks, and many wore gloves.
One passenger said she was afraid if she didn't get back to Thailand she might be stranded. 33 year old Ammara Viparsinon said she was shocked at the ticket price of 600 Singapore dollars (about 13,600 baht), about double what a flight would normally would cost. But she felt there was no choice, as any other route would involve long connections and layovers, and be even more expensive.
"The risk is too high, so I'd rather take this last direct flight."
SOURCE: Reuters
Keep in contact with The Thaiger by following our
Facebook page
.