Defence chief: Stay home for the sake of the nation, or curfew is inevitable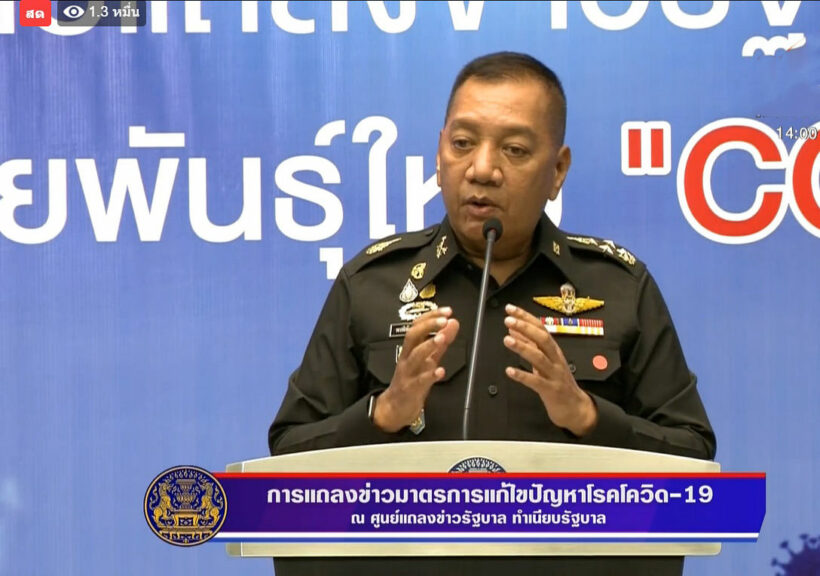 "We should control ourselves instead of being forced to by the state."
Under the state of emergency that went into effect yesterday, the head of Thailand's defence forces Pornpipat Benyasri has urged people to stay in their homes today and the weekend or face an enforced curfew to fight the spread of the Covid-19 coronavirus.
Pornpipat, who under the emergency decree is in charge of security for the newly formed Covid-19 Administration Centre, says a curfew is inevitable if his call falls on deaf ears. Confirmed cases in Thailand passed 1000 yesterday.
He says people must change their behaviours and above all stay home, before case numbers spike and the situation is out of control.
"We need your cooperation this coming Saturday and Sunday not to leave home and cancel all activities. Stay home for the sake of the nation."
"All businesses still open should adjust weekend schedules."
Gen Pornpipat warns if the number of new cases continues to rise, a curfew is inevitable, which would likely also include daytime, "since the virus never rests".
As of yesterday authorities had already established 359 checkpoints in the provinces and 7 in Bangkok to screen travellers to contain the spread.
SOURCES: Chiang Rai Times | Bangkok Post
Keep in contact with The Thaiger by following our
Facebook page
.
Bangkok bans booze April 10-20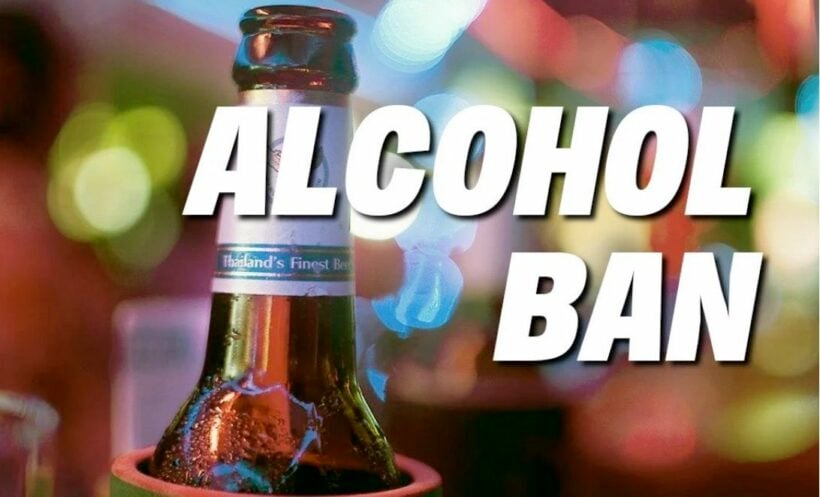 All sales of alcohol will be banned in Bangkok starting tomorrow until April 20. Police made the announcement this afternoon at the Covid 19 Disease Management Centre in Bangkok.
The stated reason for the ban is to encourage social distancing and stop the spread of the Covid-19 coronavirus. However, many netizens have already commented that it follows similar moves in Chiang Mai to stop people from gathering and drinking during the traditional Thai New Year, or Songkran, which falls during the same period.
Officially, Songkran has been postponed to a later date by PM Prayut Chan-o-cha, though the exact date has not yet been announced. The days are no longer public holidays but officials fear that people will still be wanting to celebrate.
10 other provinces have bans or restrictions on alcohol sales:
1. Sakon Nakhon: March 31-April 16
2. Chiang Mai: April 10-20
3. Rayong: April 3–15
4 Buriram: April 2-30
5. Mukdahan: April 6-30
6. Suphanburi: April 4-30
7. Nakhon Pathom: April 2-30
8. Lamphun: April 1-30
9. Chonburi: from 6pm to 6am (with the National alcohol sales laws still in effect, this means one can only purchase from 11-2 and 5-6 pm)
10. Surin: 2-30 April
SOURCES: The Pattaya News | Bangkok Post
Keep in contact with The Thaiger by following our
Facebook page
.
Aviation industry estimates that 25 million jobs are in peril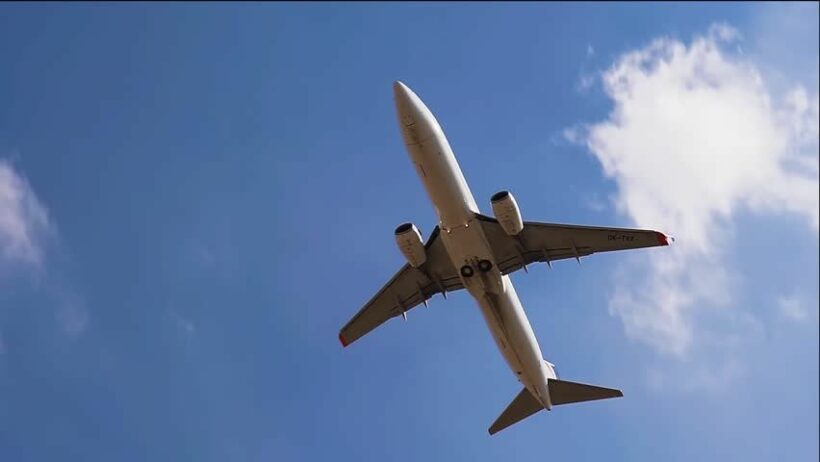 Amongst industries hit during the Covid-19 situation, the aviation industry has probably been hit harder than most with huge investments, millions of staff, complicated infrastructure, small margins and thousands of down-stream businesses. It will also take a lot longer to wind the whole aviation machine back up when things eventually settle down.
The International Air Transport Association estimates that some 25 million jobs are at risk due to the impact Covid-19 is having on the industry. It reports that the livelihoods of some 65.5 million people. dependent on the aviation industry, including sectors such as travel and tourism, are also at peril. Among these are 2.7 million airlines jobs.
In a bleak scenario, assuming travel restrictions could last for three months, the IATA report estimates that 25 million jobs in aviation and related sectors are endangered …
• 11.2 million jobs in Asia-Pacific
• 5.6 million jobs in Europe
• 2.9 million jobs in Latin America
• 2.0 million jobs in North America
• 2.0 million jobs in Africa
• 0.9 million jobs in the Middle East
Airlines could also expect to see full-year passenger revenues fall by US$252 billion, a whopping 44% drop for 2020, compared to 2019. It's also estimated that world airlines have burned through US$61 billion in cash during the past three months, limping along as countries close borders and airports shut down.
Airlines are now calling on governments for critical financial aid to help airlines to remain viable businesses. Clearly, whenever planes start taking to the sky again, there will be some brands missing who were unable to survive the financial impact of the industry collapse.
IATA is calling on governments to support local airlines with…
• Direct financial support
• Loans, loan guarantees and support for the corporate bond market
• Tax relief
Alongside vital financial relief, the industry will also need careful planning and coordination to ensure that airlines are ready when the pandemic is contained. It will be complicated. At the practical level airlines will need contingencies for licenses and certifications that have expired.
Planes, sitting gathering dust for months on end will need critical maintenance and testing before returning to service.
At the root of the industry's problems is that airlines have been such a vital part of the contagion's ability to spread. The popularity of plentiful, cheap, airfares, linking the world, has provided the perfect environment for the virus to spread. All those people waiting in queues, cooped up in a plane for hours creating the same air, sitting inches away from each other.
The industry will have to find a more predictable and efficient approach to managing travel restrictions which need to be lifted before we can get back to work. And there won't be a single day when the shutdown is magically lifted and all airlines leap back into the sky. It will be a lumpy lurch back into service as countries, one by one, start re-opening airports and borders.
These are just some of the major tasks that are ahead of us. And to be successful, industry and government must be aligned and working together," according to director general and CEO Alexandre de Juniac.
"We ended up with a mess of measures that we are still sorting out today. The 25 million people whose jobs are at risk by this crisis will depend on an efficient re-start of the industry."
Keep in contact with The Thaiger by following our
Facebook page
.
Health ministry begs children to 'save parents' and avoid Songkran visits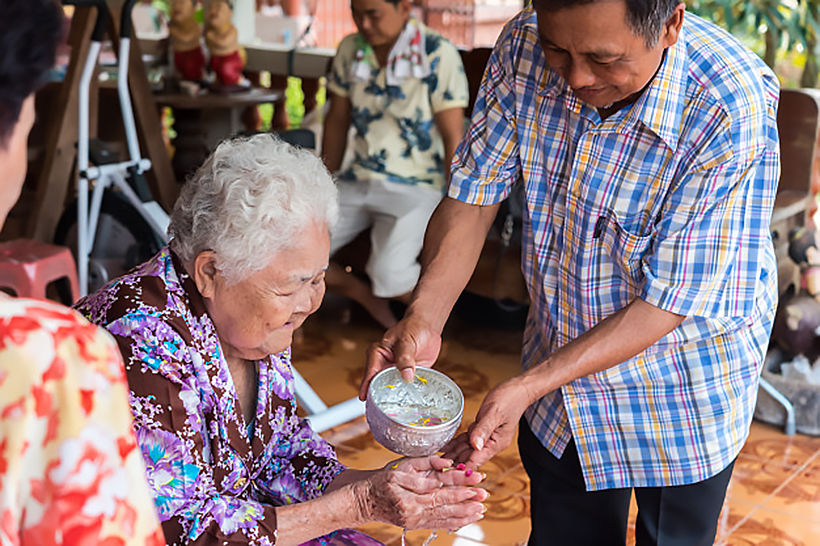 Songkran, the traditional Thai New Year festival, is typically a week long celebration including a mass exodus to the provinces as dutiful children visit their homes bringing best wishes to their elders. This year's celebrations have been postponed indefinitely to prevent that exodus, for fear of spreading the Covid-19 coronavirus to the provinces and among the elderly.
Now the the Department of Health is asking children to avoid visiting their parents and elderly family members during the Songkran period.
"We want to make sure that during Songkran, senior citizens are safe from Covid-19 transmission. So young people, who represent the country's largest disease carrier group, should participate in the "Save Parents" campaign, keeping them free from the deadly disease."
The campaign was launched this week by Dr Panpimol Wipulakorn, secretary-general of the Department of Health, to coincide with the Songkran Festival, which usually runs from the end of this week until next (the actual Thai New Year day is April 13 each year).
Although the government has cancelled national holidays and water splashing events, Panpimol says some people are still expected to try to return home and visit their parents, despite recently imposed travel restrictions, adding some might even defy the water splashing ban.
"Those who live with elderly family members should avoid physical contact, especially hugging and must also avoid splashing water on them."
According to the Thai ministry, the risk from the coroanvirus rises with age. The mortality rate for patients aged 60-69 is 0.7%. That figure rises exponentially to 10.5% for those aged 70-79, and 16.7% for those 80 and above.
SOURCE: Bangkok Post
Keep in contact with The Thaiger by following our
Facebook page
.