Injured king cobra caught in Trang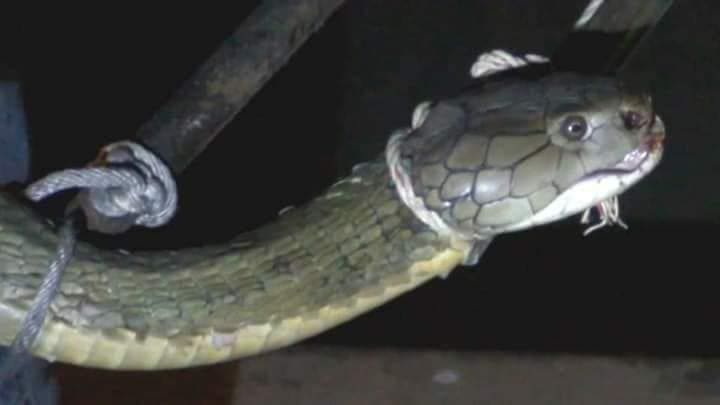 PHOTOS: กา คาบข่าว
A three metre king cobra has been caught in Trang yesterday, the sixth king cobra caught in Trang in two months. It's much smaller than the 5 metre monsters caught in Krabi in recent weeks.
Rescue workers in Sikao, Trang were notified of the king cobra that was found near the entrance of Pak Meang Beach in Had Jao Mai National Park in Trang. The king cobra has been injured after being hit by a car.
This king cobra is three metres long and weighs about 30 kilograms. The area where the king cobra was found is near a lagoon. It is believed that the king cobra was trying to find some water as the weather is getting hot and dry.
A 20 kilogram, 6 metre king cobra has been caught in Trang by rescue workers last month.
Read more HERE.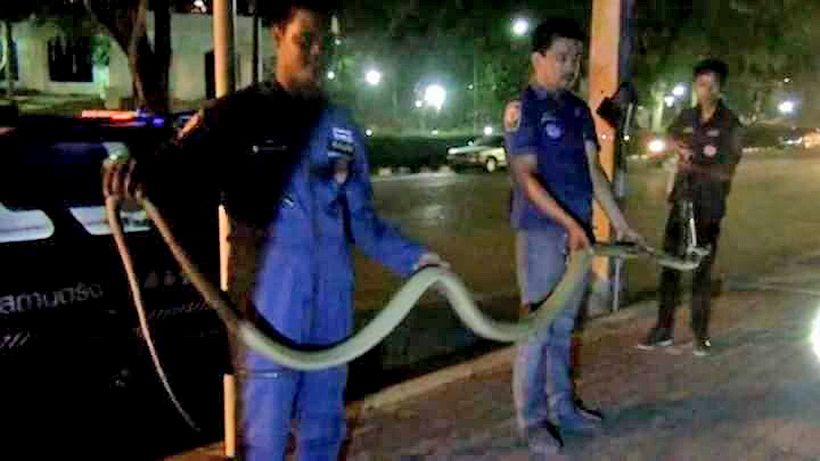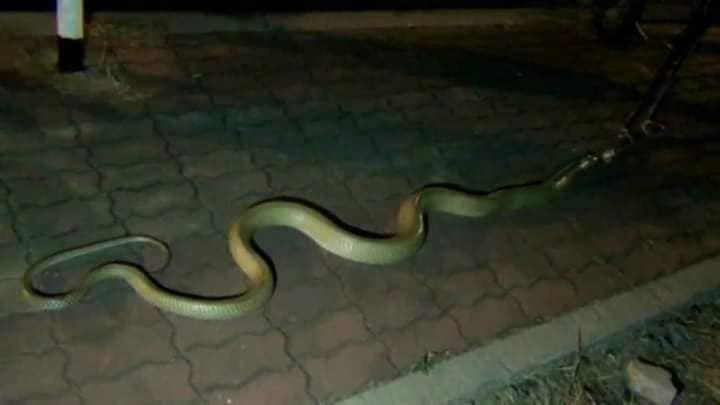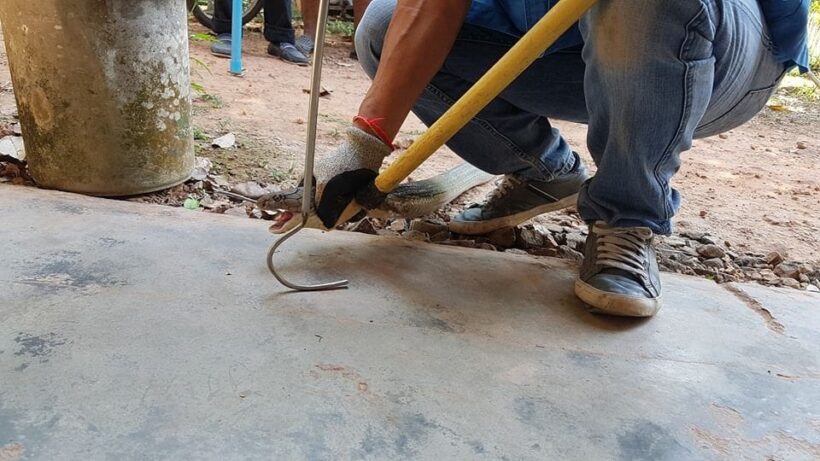 Read more headlines, reports & breaking news in South Thailand. Or catch up on your Thailand news.
Southern insurgency: Ranger shot dead in Songkhla house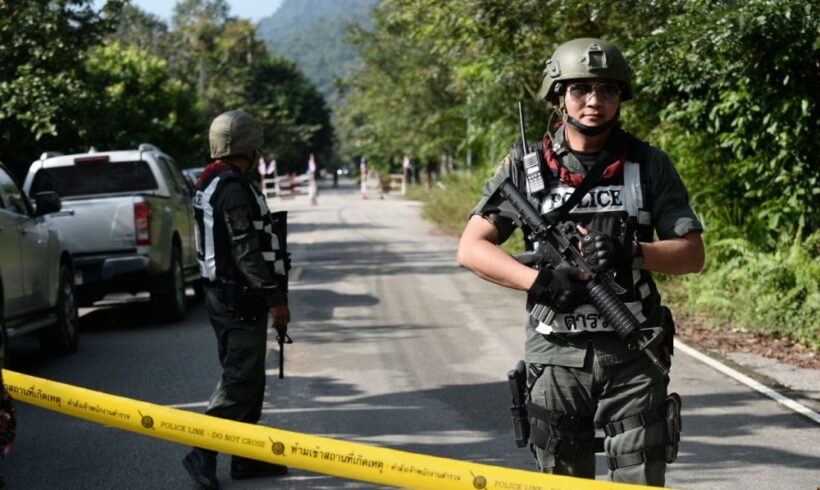 FILE PHOTO: The latest shooting in a spate of recent violence in the southern provinces – The Nation
A ranger based in Yala has been shot dead at his home in Songkhla's Muang district.
Pol Capt Adirek Burintrapibal, the deputy inspector of Muang Songkhla police station, was alerted at 8.30pm last night of the shooting at a house in Moo 10 village in Tambon Pawong.
The Nation reports that 43 year old Charoen Moraphan died when a bullet hit him in the left side of his chest.
His wife, Khiew, says she was at the back of the house while Charoen was watching TV in the living room facing towards the front door. She says her husband was on leave from his Yala ranger base for two weeks.
Police claim a gunman inserted a gun barrel through the front door and opened fire at Charoen, hitting him once in the chest.
Police are yet to identify the motive for the killing, the latest in a spate of violence in the southern provinces.
50+ motorbike taxi drivers blockade southern border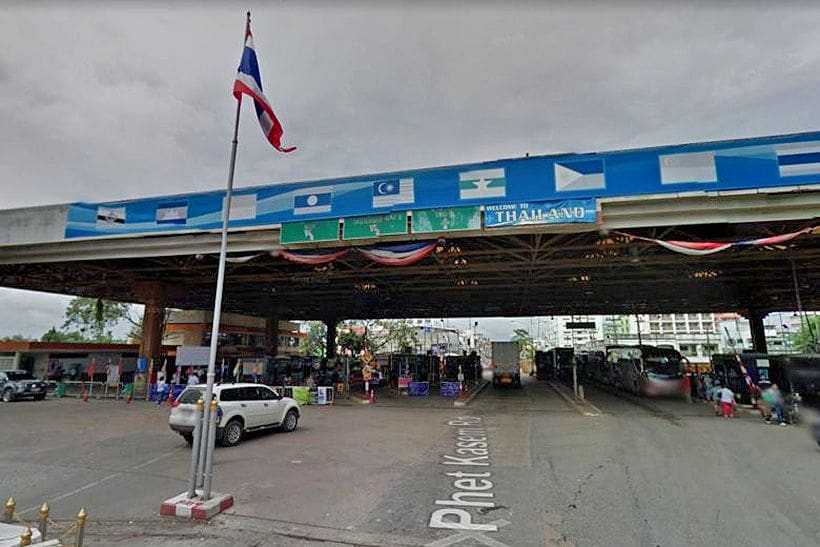 50 Thai motorcycle taxi drivers have set up a blockade at the Thai-Malaysian border checkpoint to protest what they allege are unworkable, stricter immigration checks now imposed by Malaysian immigration officials.
The taxi drivers say they have been bringing Thai tourists across the border in Songkhla's Sadao district to the duty-free shops in Malaysia's Padang Besar for years.
Yesterday morning's temporary blockade delayed several buses and cars carrying dozens of Malaysian tourists heading to Hat Yai.
Thai immigration police, army troops and local administration officials intervened and persuaded the taxi drivers to move their 50+ bikes blocking the road.
Drivers initially refused, demanding that Thai immigration officials negotiate with their Malaysian counterparts to ease the border crossing restrictions.
The border crossing process has been tightened in recent months by requiring production of a valid passport instead of border passes as was the case in the past. But many Thai motorcycle taxi drivers do not have passports and say the new restrictions are overly restrictive and an alternative solution should be accommodated.
Four rangers escape unharmed after insurgents' attack in Narathiwat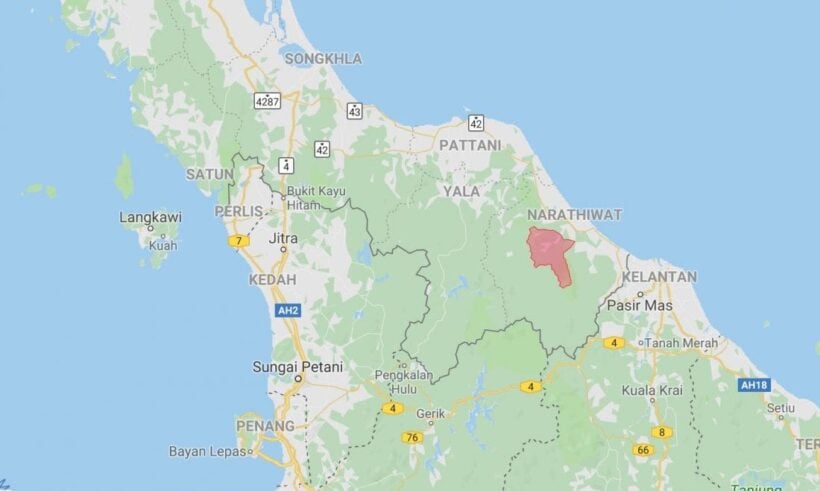 MAP: Narathiwat's Ra Ngae district
Four rangers have escaped unhurt after southern insurgents detonated a roadside bomb in an attack in Narathiwat's Ra Ngae district this morning.
Police say the attack happened at 8.10am on a main road in Ban Pa Phai village in Tambon Tanyong.
The bomb damaged a makeshift shelter for vendors to buy rubber latex from local villagers.
Police say the patrol of four rangers was approaching the area when the homemade bomb was detonated. But the timing was not right and the blast didn't harm the rangers.
SOURCE: The Nation