A new round of Southern peace talks gives hope but the Junta is stalling during the election campaign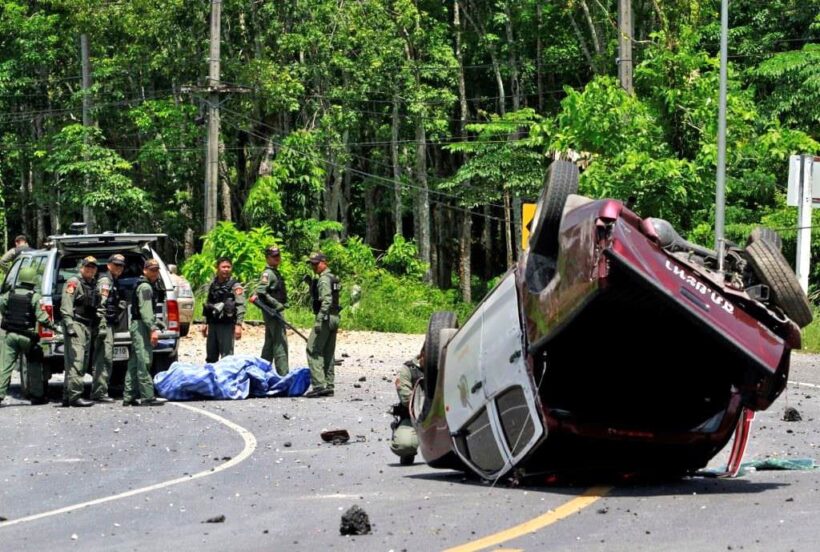 Peace talks to end the long-running conflict in Thailand's southernmost provinces hit a stumbling block last week when Thailand's new peace negotiator failed to attend a scheduled meeting.
The struggle, commonly referred to in international media as the 'southern insurgency', has been between Muslim guerilla fighters and the Thai army, partly over borders, and partly fueled by religious and cultural differences.
But analysts remain hopeful that a resolution could still be hammered out and are pinning their hope on Malaysia's new role in the talks.
The Malaysian PM Mahathir Mohamed has openly expressed his commitment to the peace process and appointed the former police chief Abdul Rahim Noor as representative in the talks.  Mr Abdul played a role in ending the country's communist insurgency in 1989.
History
The region, encompassing three provinces, was an independent Muslim sultanate but was formally annexed by Buddhist-majority 'Siam' at the turn of the 20th century.
In 2004, the century-long ethnic tensions escalated into a full-blown conflict as a result of long-running centralisation policies, local administrative changes and and Thaksin's 'war on drugs' that targeted the region particularly viciously.
More than 7,000 people have died in the violence over the past 15 years, according to local monitor NGO Deep South Watch.
Current round of talks
Zachary Abuza, a professor specialising in Southeast Asian security at the National War College in Washington DC, says the Malaysian government is interested in the peace talks because "they don't want instabilities on their borders".
The Malaysian government also say it's concerned about the flow of weapons from Thailand over the border after several Islamic State cells were uncovered and dismantled in Malaysia last year.
However, the Thai efforts in peace talks have "never been in good faith", claims Abuza, pointing to negotiator Udomchai Thammasarorat's snub of a meeting facilitated by Malaysia with the delegation of the Mara Patani, an umbrella organisation consisting of several separatist groups. Udomchai only showed interest in meeting its leader Sukree Haree.
After the incident, Mara Patani suspended the talks until after Thailand's March 24 elections and asked for the Thai facilitator to be replaced with a person "with more credibility".
"Mara Patani sees the attitude of refusal to confront the dialogue team as unacceptable and we suspect a hidden agenda when he only wanted to meet me," Sukree Haree told Malaysian news agency Bernama.
Abuza claims Thailand's military government, which seized power in May 2014, would not give Malaysia any substantial role in negotiations.
"They are terrified that this conflict will become an internationalised conflict."


Read more headlines, reports & breaking news in South Thailand. Or catch up on your Thailand news.
Southern insurgency: Ranger shot dead in Songkhla house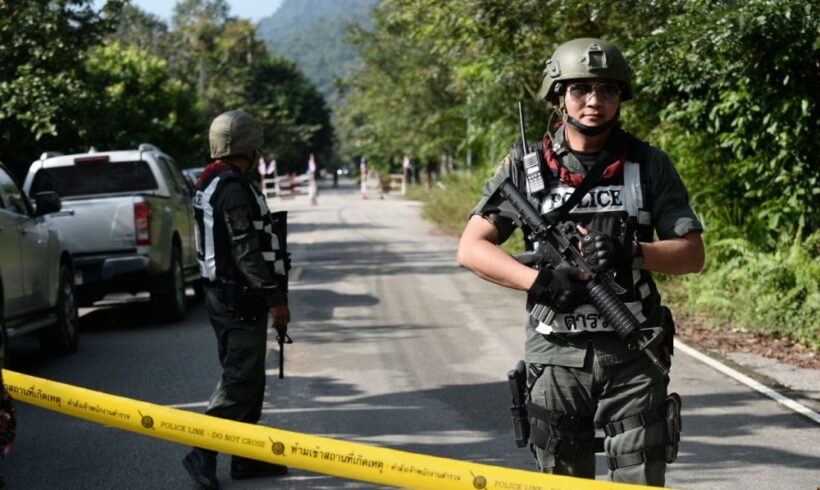 FILE PHOTO: The latest shooting in a spate of recent violence in the southern provinces – The Nation
A ranger based in Yala has been shot dead at his home in Songkhla's Muang district.
Pol Capt Adirek Burintrapibal, the deputy inspector of Muang Songkhla police station, was alerted at 8.30pm last night of the shooting at a house in Moo 10 village in Tambon Pawong.
The Nation reports that 43 year old Charoen Moraphan died when a bullet hit him in the left side of his chest.
His wife, Khiew, says she was at the back of the house while Charoen was watching TV in the living room facing towards the front door. She says her husband was on leave from his Yala ranger base for two weeks.
Police claim a gunman inserted a gun barrel through the front door and opened fire at Charoen, hitting him once in the chest.
Police are yet to identify the motive for the killing, the latest in a spate of violence in the southern provinces.
50+ motorbike taxi drivers blockade southern border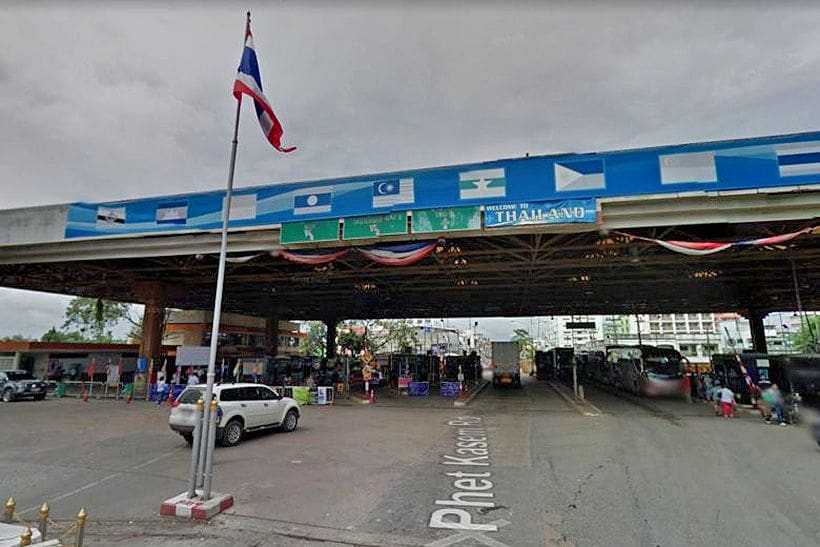 50 Thai motorcycle taxi drivers have set up a blockade at the Thai-Malaysian border checkpoint to protest what they allege are unworkable, stricter immigration checks now imposed by Malaysian immigration officials.
The taxi drivers say they have been bringing Thai tourists across the border in Songkhla's Sadao district to the duty-free shops in Malaysia's Padang Besar for years.
Yesterday morning's temporary blockade delayed several buses and cars carrying dozens of Malaysian tourists heading to Hat Yai.
Thai immigration police, army troops and local administration officials intervened and persuaded the taxi drivers to move their 50+ bikes blocking the road.
Drivers initially refused, demanding that Thai immigration officials negotiate with their Malaysian counterparts to ease the border crossing restrictions.
The border crossing process has been tightened in recent months by requiring production of a valid passport instead of border passes as was the case in the past. But many Thai motorcycle taxi drivers do not have passports and say the new restrictions are overly restrictive and an alternative solution should be accommodated.
Four rangers escape unharmed after insurgents' attack in Narathiwat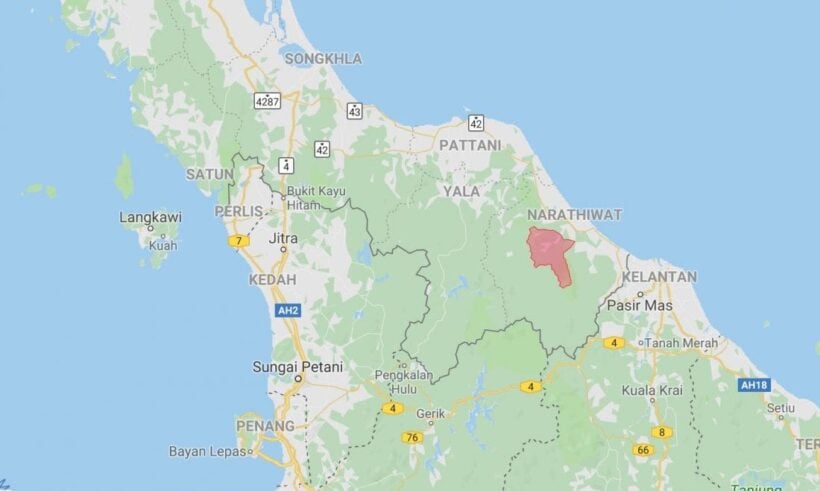 MAP: Narathiwat's Ra Ngae district
Four rangers have escaped unhurt after southern insurgents detonated a roadside bomb in an attack in Narathiwat's Ra Ngae district this morning.
Police say the attack happened at 8.10am on a main road in Ban Pa Phai village in Tambon Tanyong.
The bomb damaged a makeshift shelter for vendors to buy rubber latex from local villagers.
Police say the patrol of four rangers was approaching the area when the homemade bomb was detonated. But the timing was not right and the blast didn't harm the rangers.
SOURCE: The Nation