Thailand
Panicked tourism associations call for visa fee exemption for Chinese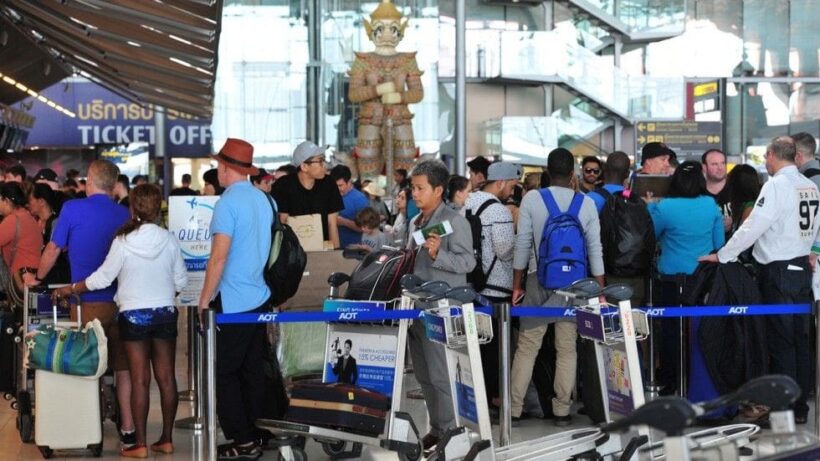 The Association of Thai Travel Agents (ATTA) wants Chinese tourists to be exempt from having to apply and pay for their single-entry visas when they arrive in the Kingdom.

The ATTA is urging the tourism minister to make this change.

Vichit Prakobgosol, president of ATTA, says the measure is necessary to draw Chinese tourists back to the kingdom following a series of unfortunate events that have prompted them to shun Thailand.

The ATTA has previously called on the Tourism Ministry to provide double-entry visas for Chinese tourists at the same cost as a single-entry visa. The proposal was raised after a tour boat with Chinese tourists sank in the sea off Phuket in July.

After the accident, Deputy PM Prawit Wongsuwan blamed the incident on a Chinese firm for allegedly operating the tour boat services in Thailand illegally. His comment enraged many Chinese tourists, who vowed to boycott Thailand.

And, to an extent, they have. The Golden Week tourist arrivals were down on past years with Japan surpassing Thailand as the preferred destination for the annual holiday.

Despite the industry leaders 'talking up' the numbers, there has been a decline in Chinese tourist arrivals for the first time in five years. There is little doubt that the Phuket boat tragedy and the recent slapping of a tourist at Don Mueang Airport have received a lot of negative coverage in Chinese media.

In another knee-jerk reaction, Vichit says he will put forward the modified proposal when he meets Tourism and Sports Minister Weerasak Kowsurat on Thursday.

If the tourism minister disagrees with the single-entry fee exemption, then ATTA will ask him to allow Chinese tourists to get a multiple entry visa at the same cost of a single entry visa. If the proposal is approved, a Chinese tourist will pay 1,000 baht for a multiple entry visa instead of 5,000 baht.

However, if the proposal is rejected again, the ATTA will stand by its double-entry visa request that would allow each Chinese tourist to enter the kingdom twice at the cost of 1,000 baht, Vichit added.