Beer delivery company hit with 50,000 baht fine for violating Alcohol Control Act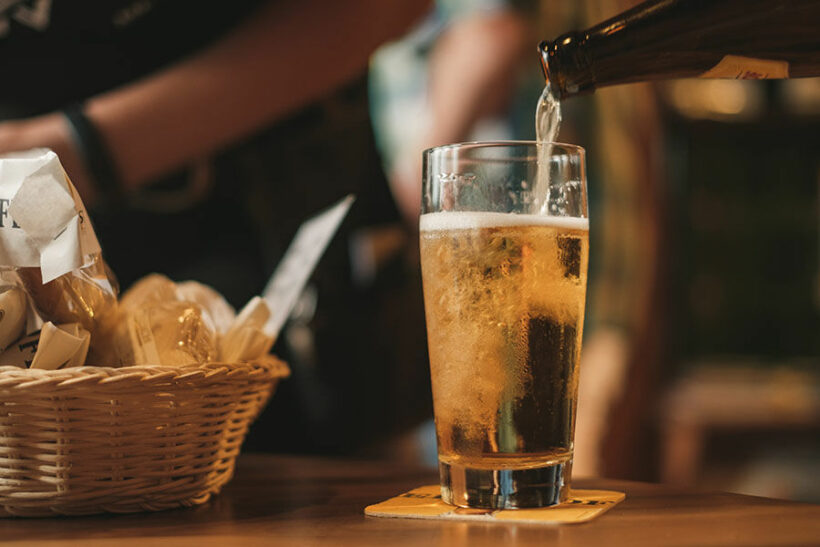 A craft beer delivery company says it's been fined 50,000 baht for allegedly violating Thailand's Alcohol Beverage Control Act. Posting on its Facebook page, Beervana says it wants to warn other companies and is also petitioning for the law to be abolished, claiming it's hurting businesses that are already struggling during the Covid-19 crisis.
Under the act, suppliers are forbidden from promoting particular brands of alcohol, posting branded bottles or glasses, giving alcohol away for free, issuing invitations to try a particular alcoholic product or using celebrities to endorse alcohol brands. The act has been around since 2008 but rarely enforced to any significant degree.
However, the Thai Alcohol Prevention Network has responded to Beervana's Facebook post, with spokesman Chuwit Chantaras issuing a press statement to explain the reasoning behind the fine. He refutes some of Beervana's claims, saying the company doesn't understand the importance of the act.
Chantaras points out that alcohol is responsible for nearly 50,000 deaths a year in Thailand. With bars currently shut and restaurants only permitted to sell alcohol for take away, he claims many businesses are resorting to illegal ways of selling alcohol. These methods include promotions and special deals on particular brands, which violate the act and could make it easier for underage drinkers to get their hands on alcohol.
Chantaras refutes Beervana's claim that even showing an unbranded bottle or using the word "beer" is illegal under the act, pointing out that it's only the promotion of particular brands or the use of celebrities to market alcohol that is forbidden.
Pubs and clubs have been shuttered since the end of March but are looking towards being re-opened in the next few weeks in Phase Four of the lifting of restrictions around Thailand. Alcohol is currently able to be purchased and taken home, but restaurants are still not permitted to sell alcohol at their premises.
SOURCE: The Pattaya News
Keep in contact with The Thaiger by following our
Facebook page
.
AOT considering joint venture with Thai Airways to keep services running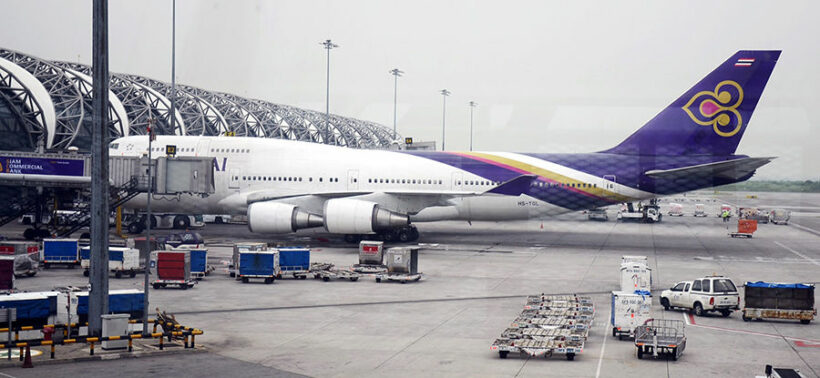 The company that runs 6 of Thailand's airports says it wants to work with Thai Airways to ensure airport services can continue while the national carrier goes through a "rehabilitation" process and struggles with the loss of business caused by the Covid-19 crisis. Airports of Thailand president Nitinai Sirismatthakarn says the AOT board is in talks about a joint venture with the troubled airline to protect operations such as cargo, maintenance, repairs, and ground services at Bangkok's Suvarnabhumi Airport.
"The running of these three units cannot be disrupted, because that would affect the operations of Suvarnabhumi Airport."
All Thai Airways flights have been grounded since June, with the ailing national carrier embarking on a rehabilitation process. Nitinai says once that process is complete, AOT is willing to let Thai Airways buy back its shares in airport services. A court hearing on August 17 will determine if the airline's rehabilitation plan can go ahead without opposition. At that point, both parties can enter joint venture talks.
Nation Thailand reports that Thai Airways owes AOT around 3 billion baht. It's understood 2 billion of that is owed to technicians at Bangkok's Don Mueang airport and has been an ongoing source of disagreement between both companies. Nitinai says his priority right now is not the recovery of this debt, but rather ensuring airport services can continue to run smoothly.
One suggestion included in the national airlines' rehabilitation plan is to separate business units such as mechanics, catering, products and mailing, to invite private investments for each group.
SOURCE: Nation Thailand
Keep in contact with The Thaiger by following our
Facebook page
.
UK's Kew Green Hotels launches 7 properties in Bangkok

Despite a quickly changing business environment for the world hospitality industry, some companies are accelerating expansion plans in anticipation of the eventual recovery.
Kew Green Hotels, one of the UK's leading hotel management companies with over 55 hotels in its portfolio, has now announced plans to expand into the south east Asian market through a joint venture with Siamese Asset. The new entity, Siamese and Kew Green Management Company Thailand, are launching 7 properties in Bangkok, 4 under the Wyndham Hotels & Resorts brand. Alongside the launch of these 7 properties, Kew Green Hotels will also be launching a Commercial Hub for south east Asia to support the region, based in Bangkok.
Siamese and Kew Green Management Company Thailand will launch 4 hotel and branded residences in the heart of Bangkok next year…
The Wyndham Queen Convention Centre, Wyndham Garden Sukhumvit 42, Ramada Plaza by Wyndham Sukhumvit 48 and Ramada by Wyndham Sukhumvit 87, with an additional three properties in the pipeline. Guests staying at each of the Wyndham Hotels & Resorts will have access to Wyndham Rewards, the global hotel loyalty rewards program.
Kew Green Hotels set themselves apart by "combining years of experience with innovative ideas to deliver outstanding hotel services and by delivering exceptional returns for hotel owners. Combining market-leading technology with expert talent, the Commercial Hub will integrate proactive and reactive sales, marketing, analytics and revenue management, to support their increasing hotel portfolio in the region, providing a consolidated approach to deliver growth".
Chris Dexter, CEO of Kew Green Hotels, says they look forward to delivering "world-renowned Thai hospitality in these seven properties, supported by our state-of-the-art commercial hub".
"As a growing company, this milestone reflects Kew Green Hotels' broadening expertise in the international hotel market and reputation for operational excellence, strong commercial awareness and industry leading profit delivery."
The Wyndham Queen Convention Centre Hotel & Residences, with 120 rooms and suites, is conveniently located just 50m from Queen Sirikit National Convention Centre MRT station, yet close to the greenery of Benjakitti and Lumpini parks. The hotel and residences offer panoramic views of the city, the bustling Port of Bangkok and outstanding surroundings. Amenities include rooftop gardens, a sky lounge, infinity pool, restaurant, executive lounge and an expansive fitness room, all with spectacular panoramic cityscape views. The hotel is just five minutes from contemporary shopping centres within the vibrant Central Business District of Bangkok.
Wyndham Garden Sukhumvit 42 sits in the heart of Ekkamai, known for its lively collection of popular cafés, bars and restaurants and just 300m from Ekkamai BTS station and five minutes from the Ramindra-Art-Narong Expressway. The hotel offers 120 rooms with city views, a roof-top garden, a restaurant, a Kafeology coffee bar on the terrace, swimming pool, spa and gym.
Ramada Plaza by Wyndham Sukhumvit 48 offers 100 rooms together with a sky bar, restaurant, bar lounge and spa with far reaching views across the city plus a swimming pool and gardens. The hotel is less than 10 minutes' walk from Phra Khanong BTS station with easy connectivity to world-class shopping, dining and nightlife.
Ramada by Wyndham Sukhumvit 87 is located between BTS Bang Chak and BTS Onnut at 430m and 550m respectively, with convenient access to shopping malls and entertainment in the Ekkamai area. With 85 rooms, the hotel offers a dedicated yoga room and roof-top gardens, a swimming pool, garden and Kafeology coffee bar.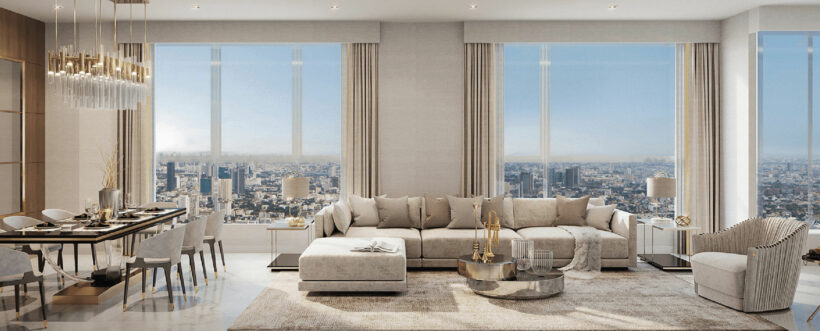 Keep in contact with The Thaiger by following our
Facebook page
.
Thailand producing over 4 million face masks a day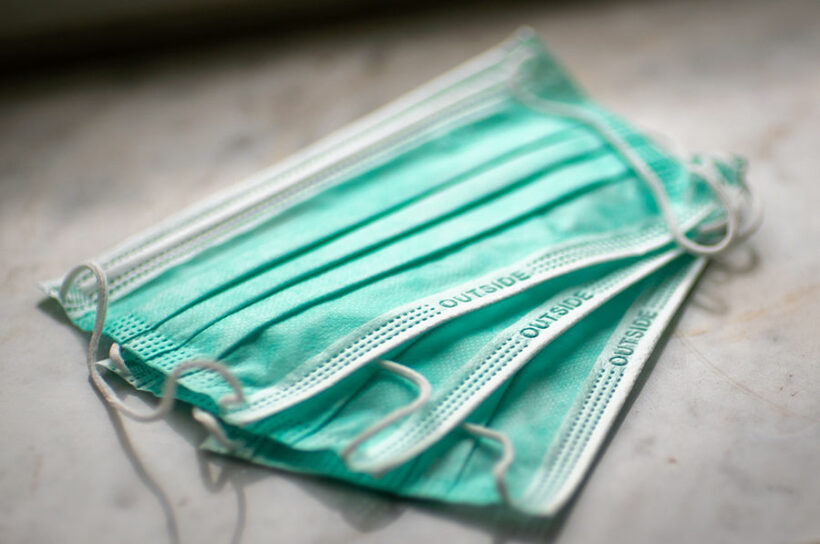 An increase in production facilities means Thailand is now producing 4.2 million face masks a day, leading to a growing surplus. A report in Nation Thailand says Internal Trade Director Vichai Pochanakit says producers in China are once again exporting the raw materials needed for mask production.
The Thai government is now looking at ways to manage a daily surplus of more than 1 million face masks. It currently purchases 3 million masks a day from 16 factories. Of these, the Public Health Ministry takes 1.8 million and is now understood to have amassed more than a month's supply. The Interior Ministry gets 1.2 million masks a day, with officials now in talks to distribute extra masks to organisations that may need them, such as airlines.
Officials have also decided to extend Thailand's ban on the export of masks until at least February 2021. An exception is being made for certain categories of masks, including those produced under Board of Investment tax incentives specifically for the export market, those that filter out chemical particles, and masks exported to embassies in foreign countries.
SOURCE: Nation Thailand
Keep in contact with The Thaiger by following our
Facebook page
.