Two injured after stepping on suspected mines at a Krabi island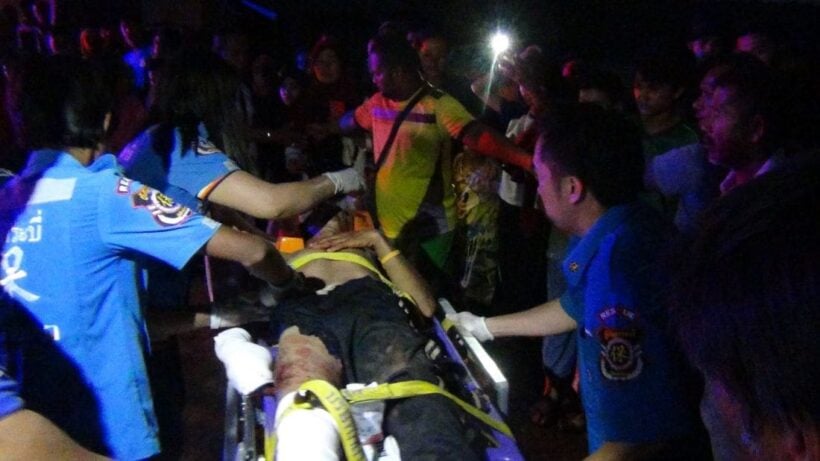 Two Thai men have sustained serious injuries after stepping on a mine at an island near Ao Nang, Krabi.
The Ao Nang Police were notified about the two men being injured from the incident in Ao Nang at 6pm last night.
35 year old Somchaai Longj sustained injuries on his legs, shoulder and a broken leg from the explosion and was taken to Krabi Hospital. The other injured person was 25 year old Boonrod Thongdee who was taken to a hospital in Phang Nga.
38 year old Somkid Tongdee says that he was heading from Koh Mak in Phang Nga Bay with two others friends to an island near Ao Nang in Krabi to collect wild orchids near a cave.
"Boonrod stepped on something in the ground before we heard the sound of an explosion."
At this stage police speculate that the bomb might belong to a company who received a concession to produce and farm bird nets. They speculate they might have placed the mines to prevent and deter thieves.
The Thaiger has sought comment from provincial police about the possible presence of live mines on a Krabi island.
Keep in contact with The Thaiger by following our Facebook page.
Never miss out on future posts by following The Thaiger.
The Thai government threw a tourist party (sound of crickets) | VIDEO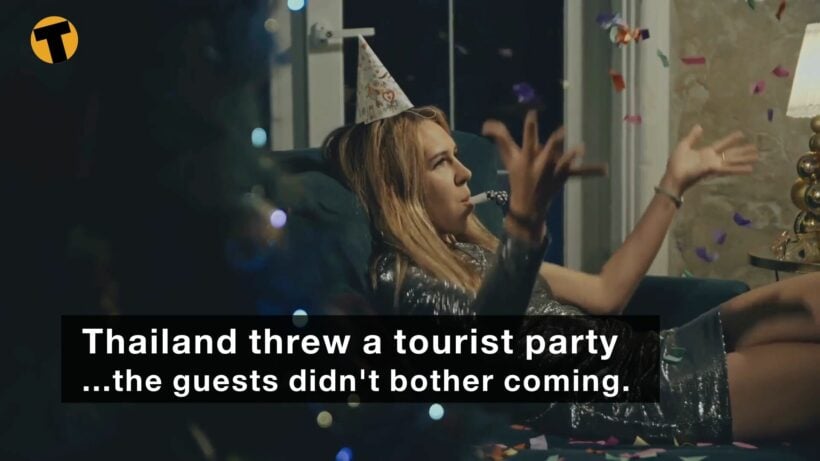 The Thai Government, flushed with the success of their containment of Covid-19, decided to market the Land of Smiles to the world as the safe place to travel. With the annual wet season starting to weaken the tourists would flock back to the S E Asian country that had such a remarkable success containing, then almost eradicating itself, of the coronavirus.
Then they came up with the STV – the special tourist visa which would have the world's eager travellers packing their sun cream for up to 270 days of Thai tourism.
There were promises of plane loads of tourists and even published flights and carriers. A few flights arrived, most didn't.
In fact, since the start of the STV, the Special Tourist Visa, with its long list of restrictions and requirements, was floated, along with a re-vamped Tourist Visa, less than 400 people have arrived per month, on average, since the end of October. In the October and November of the year before more than 3 million people arrived in Thailand. Even the government's limit of 1,200 new tourist arrivals per month was even slightly tested.
The government had bought all the streamers and a pretty new dress for the party but no one came.
What went wrong?
Where was the much-anticipated pent-up demand and people banging on the doors of the world's Thai embassies?
It was the European winter and the 'snowbirds' would surely be back to soak in some Thai sun rays. But no.
The first problem was there wasn't much for them to come back to. They would have the beaches of the islands all to themselves, they wouldn't have to wait in line for anything, the domestic airlines were still selling low fares to Tavel anywhere around the country.
But otherwise there wasn't a lot for them to do. The tourism magnets were a shadow of their former selves. Walking Street, Bangla Road, tours and tour boats, all the tourist strip restaurants. The buzz of the crowds was gone and more than 90% of the tourist-related business had closed up.
Their staff, their families, their bank loans, their stock and investments – all on hold and forced to find come other means to make ends meet. 931 of some of the larger official tourism operators have now gone out of business, according to Bloomberg News. There would be thousands of the smaller family operations that have also been swept aside by the Thai government's responses to the world pandemic.
Keep in contact with The Thaiger by following our Facebook page.
Never miss out on future posts by following The Thaiger.
Woman sentenced to 43 years in prison for violating lèse majesté law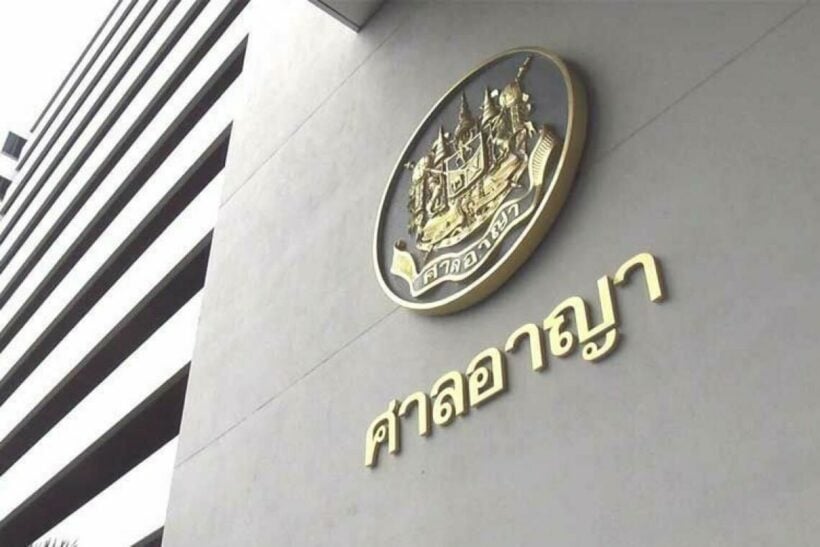 The Bangkok Criminal Court sentenced a former public official to more than 4 decades in prison for violating the country's strict lèse majesté law on insulting or defaming the Thai Monarchy.
The woman, a former Revenue Department official known as Anchan, was found guilty on 29 counts of violating Section 112 of the Criminal Code, known as the lèse majesté law, as well as the Computer Crime Act. She was sentenced to 43 years and 6 months in prison.
Anchan had posted audio clips on Facebook and YouTube of a man making comments considered critical of the Thai Monarchy. The man has been arrested, but officials haven't released any other details.
The ruling comes during an ongoing pro-democracy movement raising subjects that are considered taboo in Thai society. In recent months, dozens of protesters have been charged with violating the lèse majesté law. A senior researcher from the Human Rights Watch as the recent sentence sends a "spine-chilling" message.
"Today's court verdict is shocking and sends a spine-chilling signal that not only criticisms of the monarchy won't be tolerated, but they will also be severely punished."
Section 112 of the Criminal Code:
Those who defame, insult or threaten the King, the Queen, the Heir-apparent or the Regent shall be punished by a jail term of between three to 15 years.
SOURCES: Thai Enquirer | Bangkok Biz News| Independent
Keep in contact with The Thaiger by following our Facebook page.
Never miss out on future posts by following The Thaiger.
UPDATE: Confusion over Covid-19 tests for visa extensions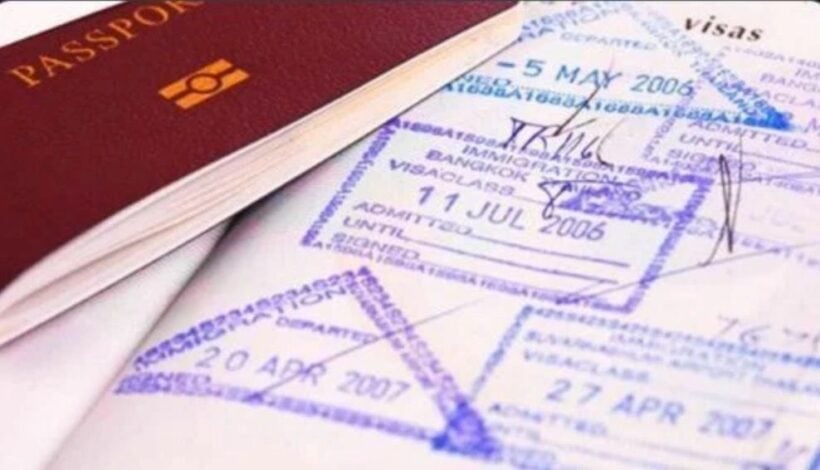 UPDATE: Khaosod English removed a story on Covid-19 tests for those seeking visa extensions and replaced it with the article "Immigration backtracks on plan to require Covid-19 test for visa extensions." They say the previous report sparked uproar among expats and immigration police spokesperson has since apologised for the misunderstanding.
Original article…
Confusion reigns today over whether Covid-19 tests will be required for visa extensions. While The Phuket News spoke with an immigration official who said "no… you don't need a Covid-19 test to extend your visa or apply for a work permit", Khaosod English wrote an article headlined "Covid-19 test will be mandatory for all visa extension".
The Thaiger also contacted a respected visa agent who said Covid-19 tests are, indeed, now required for applying for both visa extensions and work permits, even renewals.
The Thai Immigration Bureau has not made any official announcement regarding Covid-19 tests. Talk about Covid-19 tests for foreigners was brought up after a rule was published in the Royal Gazette last month, officially adding Covid-19 to a list of dangerous diseases, prohibiting those infected with any of the listed illnesses from entering the country.
Immigration Police Bureau spokesperson Archayon Kraithong told Khaosod English that proof of a negative Covid-19 test will be required for visa extensions, regardless of how long a foreigner has stayed in Thailand. On the other hand, Phuket immigration deputy chief Nareuwat Putthawiro told The Phuket News that Covid-19 tests will not be required for visa extensions or work permit applications.
"We do not require any medical documents for an application to renew a visa, because there are few foreigners' movements outside Phuket. Most of them live and work in Phuket, and have done so before the new wave of Covid-19… So they do not have to worry about it. Everything is still the same."
Medical exams are currently already required for most work permit applicants (including tests for Syphilis and Elephantiasis). A visa agent told The Thaiger that Covid-19 tests have been added to the medical examination requirements for work permit applicants. But, on the other hand, Phuket immigration says they DO NOT require Covid-19 tests for work permit applicants.
"We have not received any notices about Covid-19 requirements for processing applications to renew visas. If we do receive any such orders, we will let the public know."
It isn't the first time there has been conflicting statements coming out of different officials, in different immigration offices on different days.
SOURCES: Phuket News| Khaosod English
Catch up with the latest daily "Thailand News Today" here on The Thaiger.
Keep in contact with The Thaiger by following our Facebook page.
Never miss out on future posts by following The Thaiger.