Chiang Mai authorities vow to take action on aggressive strays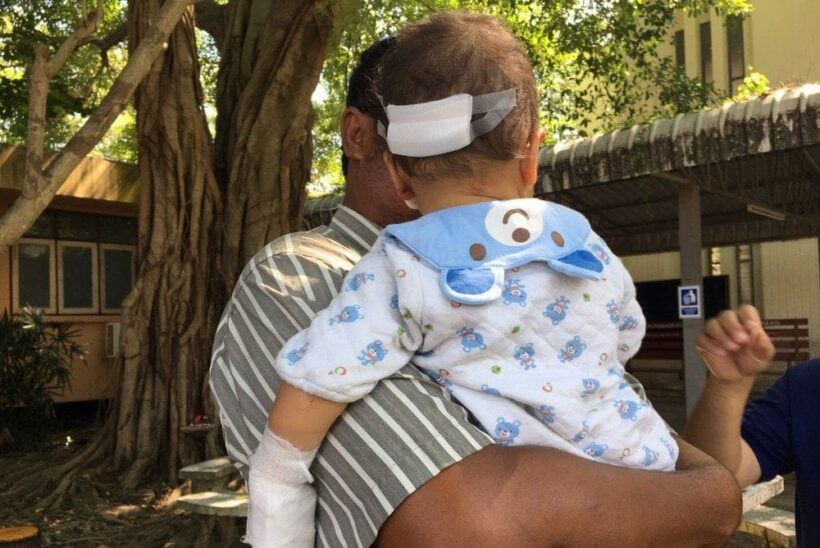 by Nisanart Kangwanwong and Kriankrai Rattana
Aggressive stray dogs are be removed from Chiang Mai's streets in the Doi Saket district after an attack on a 14 month old girl last Sunday. The toddler is now receiving treatment at a local hospital.
She received more than 100 bites after being attacked by strays and is being given antibiotic injections every eight hours to ward off infection.
The attack occurred while she was playing in front of her house. Her injuries could have been fatal had workers nearby not intervened in time, according to The Nation.
The case has shocked people in the neighbourhood, underlining the fact that stray dogs are too serious a problem to continue to be overlooked.
The girl's father, Saengpetch Suwanmanee, reported that more than 30 stray dogs were roaming the streets near his house.
The Doi Saket district chief Atthacha Kampanartsaenyakorn agreed yesterday that urgent action was called for.
"It's necessary that we catch aggressive strays and put them in animal shelters," he said.
He also vowed to make sure that all other strays are sterilised with the help of livestock officials.
He says local residents had also offered to immediately put aggressive stray dogs in cages to prevent them from attacking more people. The parents of the young victim have already agreed to provide a corner of their land for people to place cages.
A pig farm nearby, whose animals are often killed by stray dogs, has also promised to partially pay for the installation of the cages. Workers from local council bodies will also contribute.
"As for the hospitalised girl, we will help to pay for her medical bills as some of her treatment is not covered by the universal healthcare scheme," Atthacha said.
The district chief was speaking after he convened a meeting on how to solve the problem of stray dogs. The meeting had actually been scheduled before the latest attack.
Atthacha said local administrative bodies used to pay for female strays to be sterilised but had stopped the practice after the Office of the Auditor-General said this was not within their jurisdiction.
He also claimed the stray-dog population in the area had risen significantly since the Office of the Auditor-General decided to halt sterilisations.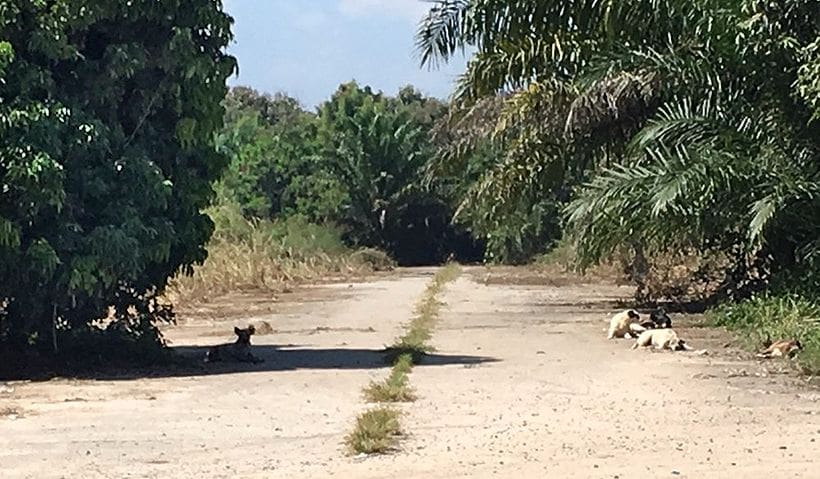 STORY: The Nation
Keep in contact with The Thaiger by following our
Facebook page
.
Never miss out on future posts by
following The Thaiger
.
Tourists flock to Chiang Mai Royal Park Rajapruek over the long weekend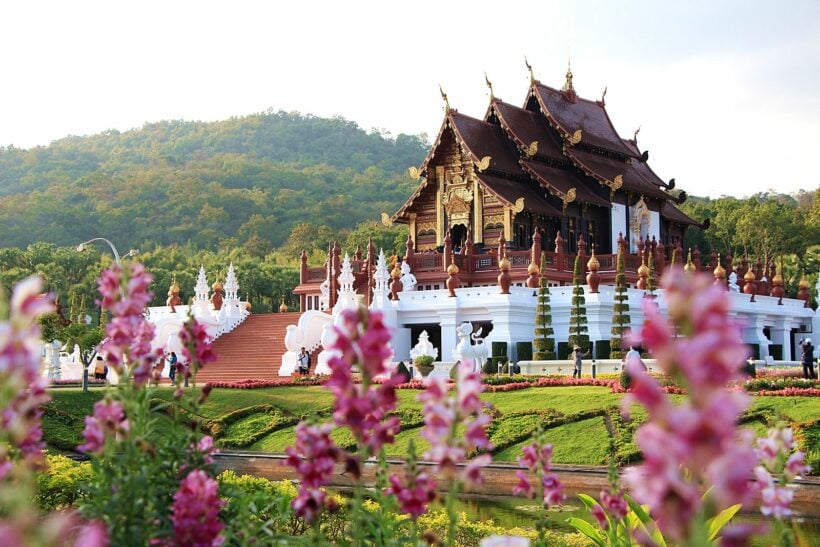 Over the long holiday weekend, more than 1,500 tourists a day flocked to the Royal Park Rajapruek in Chiang Mai. Most of the visitors were Thais from other provinces to enjoy the beautiful display of seasonal flowers adorning the park grounds. The Ratchaphruek Flower Gardens are considered a "must-see" when visiting the northern capital. The expansive gardens are incredibly picturesque. Bike rentals are available and, for less active travellers, a tram is available to take you around.
One unique place to visit during the tour was the orchid greenhouse, where a variety of orchids are currently in full bloom. TripAdvisor recommends about 2 hours to get around the park.
Another attraction to the park was its dedication to featuring toxin-absorbing and air-purifying plants that draw in tourists to relax in the fresh air and natural beauty of the park. However, all visitors are asked to wear face masks and to observe the normal Covid-19 protocols of washing hands and socially distancing to protect themselves and others from any possible infections.
Other northern National Parks and mountains also had a high level of visits over the 4 day long weekend.
Thailand yesterday recorded 11 new cases of Covid with 1 case being locally-transmitted at a refugee camp in Tak province. The Burmese refugee reportedly snuck out of the camp and crossed the Thai-Myanmar border for a visit, and then returned to the camp. The refugee was displaying symptoms and later tested positive for Covid. Such an illegal crossing has seen Thailand impose stricter controls over its border with Myanmar after the latter nation saw a spike in virus cases.
SOURCE: The Pattaya Mail
Keep in contact with The Thaiger by following our
Facebook page
.
Never miss out on future posts by
following The Thaiger
.
5 injured in Chiang Mai collision after driver falls asleep at the wheel – VIDEO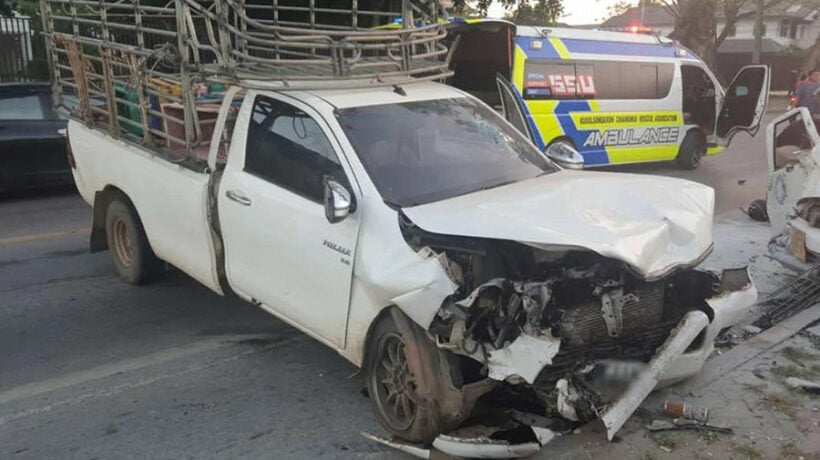 5 passengers in a public transport vehicle have been injured after a pickup driver fell asleep at the wheel and slammed into them. Nation Thailand reports that the collision occurred on San Kampaeng Road in the northern province of Chiang Mai.
Rescue workers had to use specialist equipment to free the passengers, who were trapped in the bus. They managed to get them out just before the vehicle burst into flames, with another group of rescuers extinguishing the fire. The injured passengers have all been taken to hospital.
Police have launched an investigation into the collision, with the 29 year old pickup driver, Jetsada Norakaipan, admitting he fell asleep at the wheel.
SOURCE: Nation Thailand
Keep in contact with The Thaiger by following our
Facebook page
.
Never miss out on future posts by
following The Thaiger
.
Financial hardship spiking Thailand's suicide rate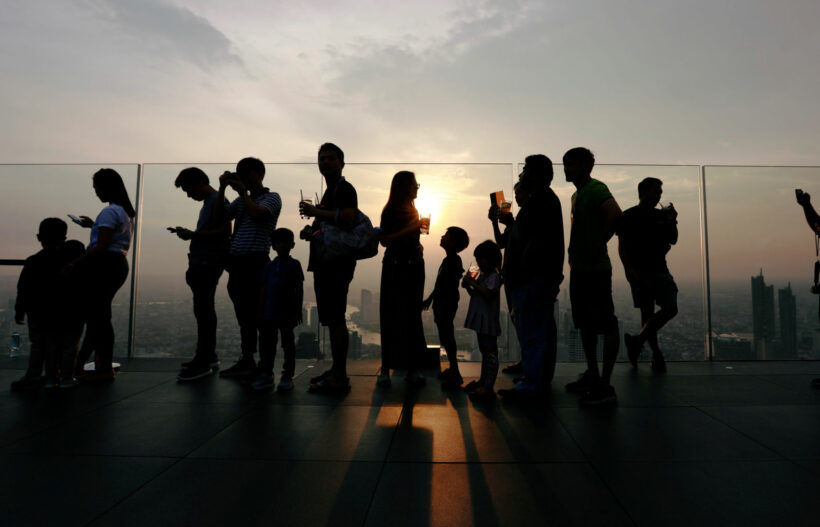 Thailand's police and health workers continue to work with online influencers such as Drama Addict, Mam Po Dum and More Lab Panda, to help identify, and if necessary intervene, in people sharing distressing messages over their battles in the current Covid era. Police have also been recruited specialist to help to prevent suicides and provide counselling.
Thailand's Department of Mental Health reported a 22% rise in the suicide rate in the first 6 months of this year, some of the rise, they say, could be attributed to additional hardships from the lockdowns, business closures and restrictions imposed during Thailand's outbreak in the early stages of the global pandemic. There is also anecdotal evidence in a rise of foreign suicides during the Covid-19 pandemic although there are no official statistics about the current rates.
Thailand, ranked in 32nd place in 2019 with 14.4 of suicides per 100.000 population… nearly 10,000 suicide deaths in 2019, The country holds the unenviable position of number 1 among ASEAN countries on the WHO suicide list, followed by Singapore (Rank 67 with the ratio of 11.2) and Laos (Rank 84 with the ratio of 8.6. The Philippines has the ASEANS's lowest rate (Rank 163 with the ratio of 3.2).
According to the WHO, in Thailand, depression causes a significant number of years of life lost due to disability. The study of burden of diseases among Thai population in 2013 showed that depression was the third leading cause of disability-adjusted life year (DALY) lost in Thai females, after cardiovascular diseases and diabetes, respectively. Among males, it is among the top 12 causes of disease burden. Stigma surrounding mental illnesses, including depression, remains a major barrier for seeking help from family, friends and professionals. But mental health officials say that depression is a treatable condition.
Mental Health Department Director-General Dr. Kiartipoom Wongrachit notes that the rise in the country's suicide rate is of great concern. Dr. Kiartipoom said that 2,551 suicide cases, or 3.9 out of every 100,000 of the population, were reported in the first 6 months of the Covid-19 pandemic, compared to 2,092 cases for the same period last year.
Facebook already blocks video clips portraying self-harming or suicides, but Dr. Kiartipoom said mental health officials have detected increasing signs of suicide risk on Thailand's social media platforms, such as farewell messages or self-harming plans.
"These people in distress are in need of help immediately. However, that is often difficult for health officials to contact them."
"The department had solicited help from CSD police, as well as social media influencers, in a pro-active approach to help these people.
The Thai Mental Health Hotline is 1323, in Thai language. Additionally, if you or anyone you know is in emotional distress, please contact the Samaritans of Thailand 24-hour hotline… 02 713 6791 (English), or 02 713 6793 (Thai).
Police in Northern Thailand's Chiang Mai Province have reported a 68 year old woman and her 41 year old son who committed suicide in their home on Thursday. Chiang Mai Police report that the pair were found lying side by side, dead, with a BBQ grill filled with ashes next to their bodies.
According to the sister of the deceased woman, the 3 lived together after the mother and son returned to Chiang Mai from Bangkok 4 years ago. Over the past few months, however, both mother and son had been complaining over their financial situation. As reported in CityNews, both had lost their jobs and had no income.
The sister told police that she had left the house to run some errands and returned to find the dead bodies. A suicide note thanked the elder sister for her "good care and telling her that this was the best solution".
Chiang Mai Police have also reported another case of suicide. This time a 46 year old school teacher was found dead in his car, also with a charcoal burner inside the vehicle. Relatives told police that the man had been suffering from "some illnesses and was also stressed by life and his financial burdens". The man also left a suicide note for his family.
Keep in contact with The Thaiger by following our
Facebook page
.
Never miss out on future posts by
following The Thaiger
.