I am not racist – Surachete Hakparn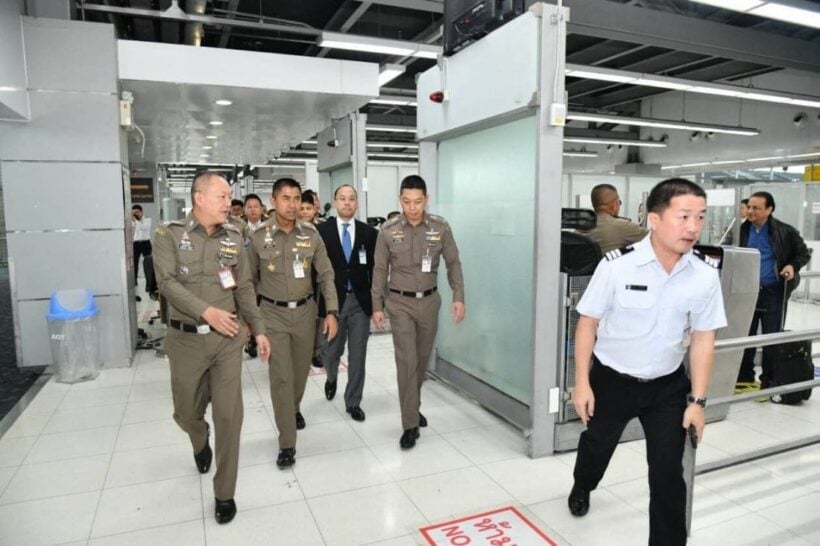 by Kornkamon Aksorndech
The acting Immigration Police chief Pol Maj-General Surachate Hakparn, who recently was promoted to the job because of his relentless crackdowns on foreigners, is vowing to continue with his mission of removing overstaying or illegal foreigners.
But netizens are raising questions of racism, as a large proportion of the foreigners nabbed in recent months were of African descent. Surachate insists this is all part of his job to weed out overstayers and foreign criminals.
He cites the most recent case of two South African men – 33 year old Dladla Prince Nkosinathi and 35 year old Benjamin Moloi – who were arrested for drug offences and visa overstays.
Nkosinathi was nabbed on Sunday at Central Bang Na with 4.1 grams of cocaine that he was about to deliver to a local buyer. Police investigators learned that the cocaine supplier was an African man living in the Sukhumvit area. When police searched Nkosinathi's rented room, they came upon Moloi, who had overstayed his visa by 359 days and claimed to have been looking for a job as a football player.
Football was also used in another recent case. A 27 year old Ghanaian was caught with forged documents that showed him to be a player of Ayuthaya City Football Club. Wilson Zack Kofi would got away if his other document had not displayed the name of another club – Sa Kaew FC. It was this mismatch that caught the attention of Immigration officials, who launched a probe and discovered the alleged forgery.
Since both clubs denied knowledge of the man, Kofi's visa was revoked on grounds of being a "danger to society". The suspect confessed to falsely using the clubs' names, Surachate said.
In another case, Surachate said a Chinese man identified as 'Ma Pho' and his five Thai associates were arrested over allegations of the former using the five locals as nominees to open and operate a para-rubber bedding business in Bangkok's Huai Khwang district.
The Thai suspects were identified as Parinee Saetae, Thaweesak Madnoh, Pakhamon Madnoh, Savitree Saengsattra and Siew Chen.
Surachate said initial investigation showed that Ma Pho had provided all the capital for the business, hence this was a "business nominee" case, which violated the 1999 Foreign Business Act. This offence is punishable by a maximum three-year jail term and/or a fine of 100,000 to 1 million baht. He added that police were also hunting for two other Thai suspects Thanwit Binsa-lae and Tukta Eiumsai in relation to the case.
Meanwhile, in a move to lure more foreign visitors Surachate is working on securing waiver of visa fees for travellers from 22 nations, including Taiwan, for a 60 day stamp from November 15 onwards. He is set to put his proposal forward to the Cabinet today.
The top cop also checked on officers at Suvarnabhumi Airport yesterday morning to ensure their preparedness and ordered an improvement in Immigration queues to accommodate the many visitors.
STORY: The Nation

Tour company owner fined 2,000 baht for threatening taxi driver with sword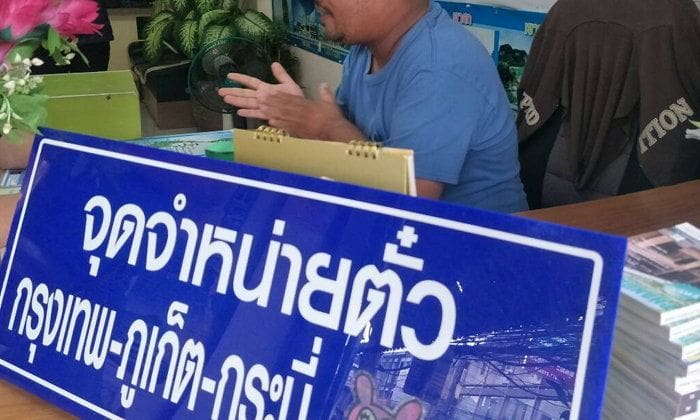 PHOTO: Sanook
A tour company owner has been fined a mere 2,000 baht by police in Surat Thani after threatening a taxi driver with a sword.
The video (below) shows 39 year old Suphakit Sindamrern the alleged owner of Buddy Travel in the Kaset market area heading to his car to retrieve a sword from the boot. Suphakit told an official yesterday that it was :all a misunderstanding".
Watch the video of the man HERE.
The argument was apparently over two tourists who had inquired about transport after just arriving in a minivan. Suphakit has a vehicle that he uses to transport passengers, but it is not licensed.
He was fined by the police for carrying an offensive weapon and could face later sanctions from his local land transport office regarding the use of an unregistered vehicle as a taxi service.
SOURCE: Sanook
Thaiger Radio News – Saturday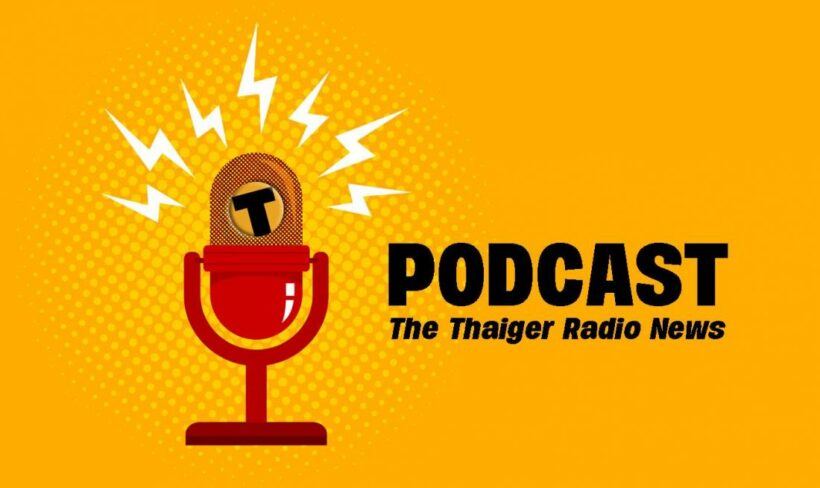 Thaiger Radio News – Friday