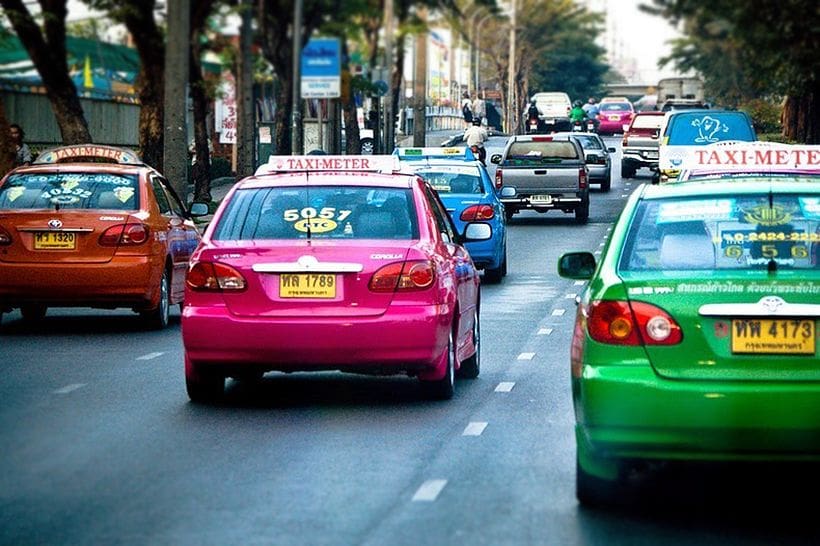 Taxi companies are urging Thailand's Department of Land Transport (DLT) to apply a new taxi fare to all taxis, not just members of the TAXI OK program.
According to DLT Deputy Director General, Kamol Buranapong , a meeting was recently held between the DLT and taxi companies which are facing rising operating costs.
The DLT proposed that either a 3 baht per minute rate be applied, should the vehicle move at a speed of no more than 6 kilometers an hour, or 1.50 baht per minute for all distances and speeds. The starting fare of 35 baht will remain the same.
It will be decided later which of these options is more practical. The DLT wants 12,000 TAXI OK vehicles to be the first group of taxis to use the new rate.
Secretary-General of the Association of Public Taxi Drivers, MArporn Nopsophon, said that while she is pleased with the proposal, it would only be fair if such rates apply to all types of taxi, adding that passengers would avoid paying more and take taxis that still charge the old rate.
SOURCE: National News Bureau of Thailand