Bangkok
More than 130 kids rounded up in Saraburi pub raid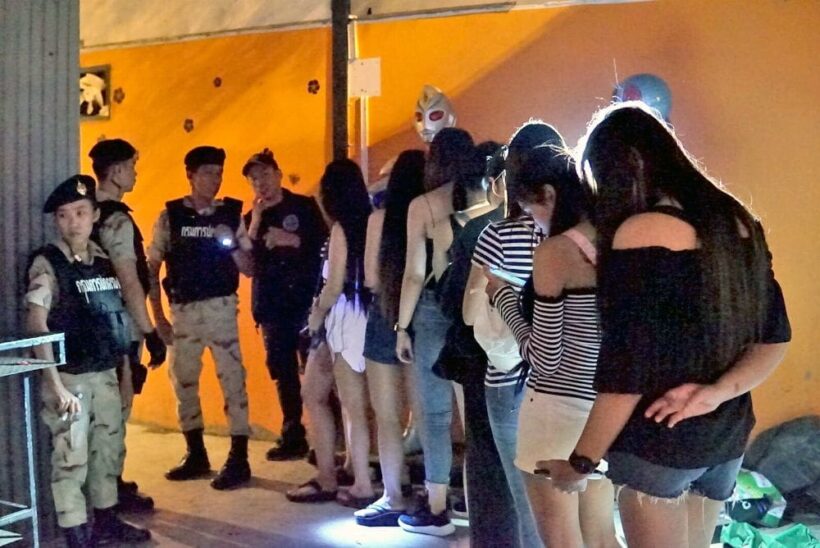 More than 130 illicit drug users along with 128 underage drinkers were nabbed in a raid on a pub in Saraburi early this morning (Thursday). Saraburi is about a two hour drive north of Bangkok.
Provincial and juvenile protection officers raided the Lang Khao Pub in Tambon Huay Sai of Nong Kae district at 1am and found it packed with drinkers enjoying Halloween night celebrations.
The raid was jointly carried out by the investigation division of the Provincial Administration Department, Saraburi provincial administration and the Juvenile Observation and Protection Department.
Authorities checked ID cards of the patrons and found 128 of them were younger than 20 years. Of the 128, 43 were younger than 18.
Officials also found that 131 of the patrons tested positive for drug use and were arrested for mandatory rehabilitation. Authorities also found 83 packets of ketamine and ecstasy on the floor and in toilets.
The pub manager, 30 year old Krissana Wongduan, was arrested.
The pub is owned by his mother, Kwanjit Sae-ngui. Both Krissana and Kwanjit were charged with operating an entertainment place without a licence, selling alcoholic drinks beyond legal hours, selling alcoholic drinks to people younger than 20, selling alcoholic drinks to children under 18, encouraging children to behave improperly and selling alcoholic drinks with illegal promotions.