More than 130 kids rounded up in Saraburi pub raid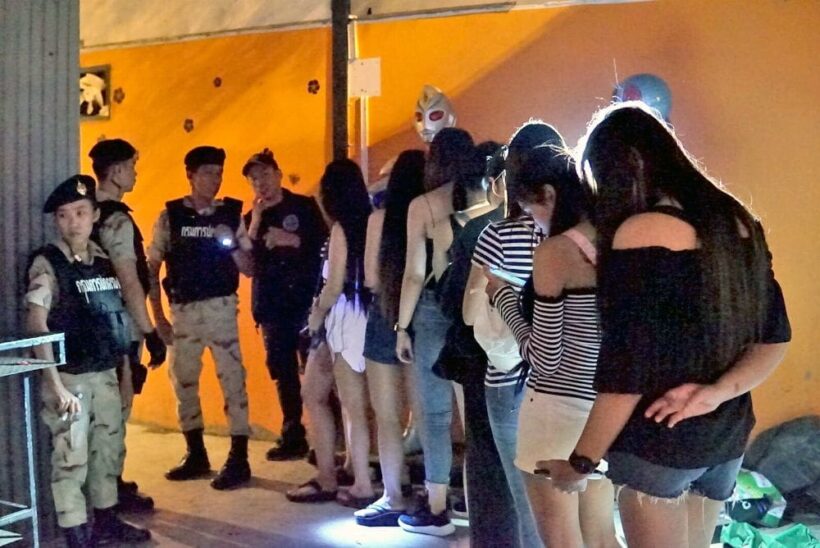 More than 130 illicit drug users along with 128 underage drinkers were nabbed in a raid on a pub in Saraburi early this morning (Thursday). Saraburi is about a two hour drive north of Bangkok.
Provincial and juvenile protection officers raided the Lang Khao Pub in Tambon Huay Sai of Nong Kae district at 1am and found it packed with drinkers enjoying Halloween night celebrations.
The raid was jointly carried out by the investigation division of the Provincial Administration Department, Saraburi provincial administration and the Juvenile Observation and Protection Department.
Authorities checked ID cards of the patrons and found 128 of them were younger than 20 years. Of the 128, 43 were younger than 18.
Officials also found that 131 of the patrons tested positive for drug use and were arrested for mandatory rehabilitation. Authorities also found 83 packets of ketamine and ecstasy on the floor and in toilets.
The pub manager, 30 year old Krissana Wongduan, was arrested.
The pub is owned by his mother, Kwanjit Sae-ngui. Both Krissana and Kwanjit were charged with operating an entertainment place without a licence, selling alcoholic drinks beyond legal hours, selling alcoholic drinks to people younger than 20, selling alcoholic drinks to children under 18, encouraging children to behave improperly and selling alcoholic drinks with illegal promotions.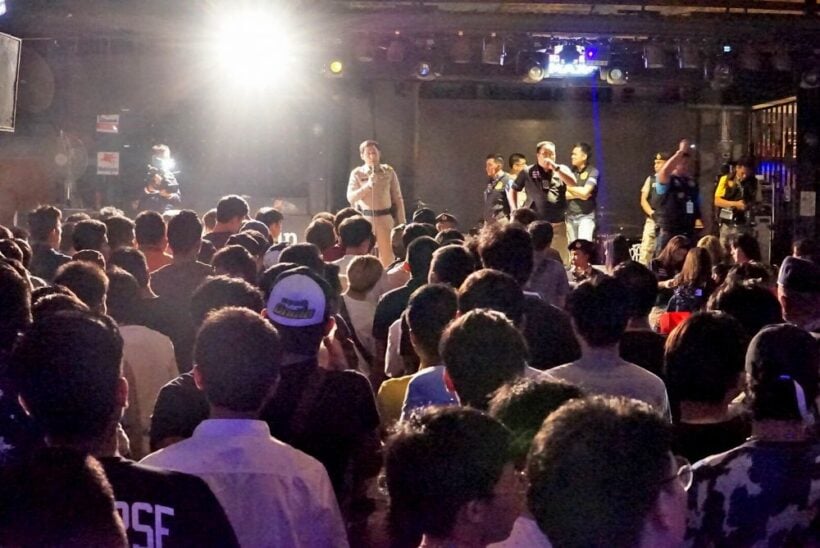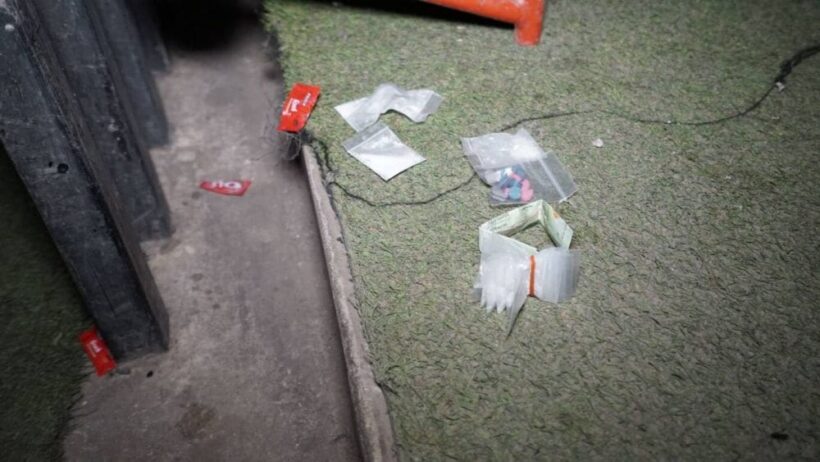 Keep in contact with The Thaiger by following our
Facebook page
.
Never miss out on future posts by
following The Thaiger
.
Man arrested for allegedly robbing 500,000 baht from Bangkok bank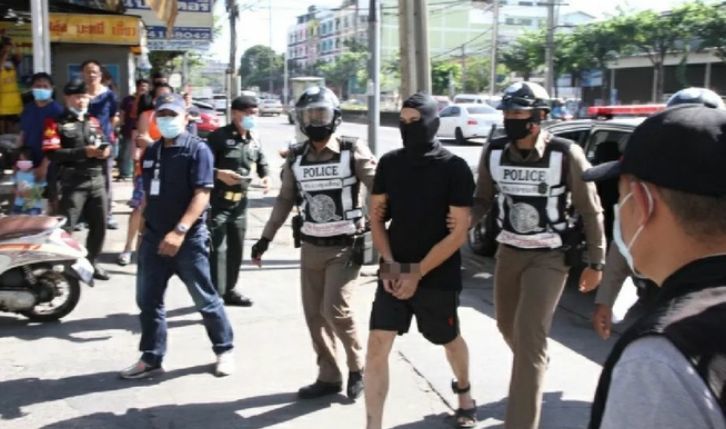 Police arrested a man for alleged armed robbery at a Government Housing Bank in Bangkok. 46 year old Phaiboon Sara allegedly used a gun to threaten bank tellers and take off with 500,000 baht in cash.
Police reviewed the bank's security camera footage and tracked down Phaiboon, arresting him at his home in Samut Prakan. Phaiboon allegedly told police that he hid the money at a hotel room in Sukhumvit. Police searched the hotel room and found 391,390 baht in cash as well as clothes that matched the robber's outfit seen in the video.
According to police, Phaiboon admitted to robbing the Bangbon district GH Bank branch, but claims he used a plastic gun to threaten the bank tellers. He allegedly told police that he threw the gun away and hopped on a public van to flee the area.
SOURCE: Nation Thailand
Keep in contact with The Thaiger by following our
Facebook page
.
Never miss out on future posts by
following The Thaiger
.
More protest rallies today and tomorrow around Bangkok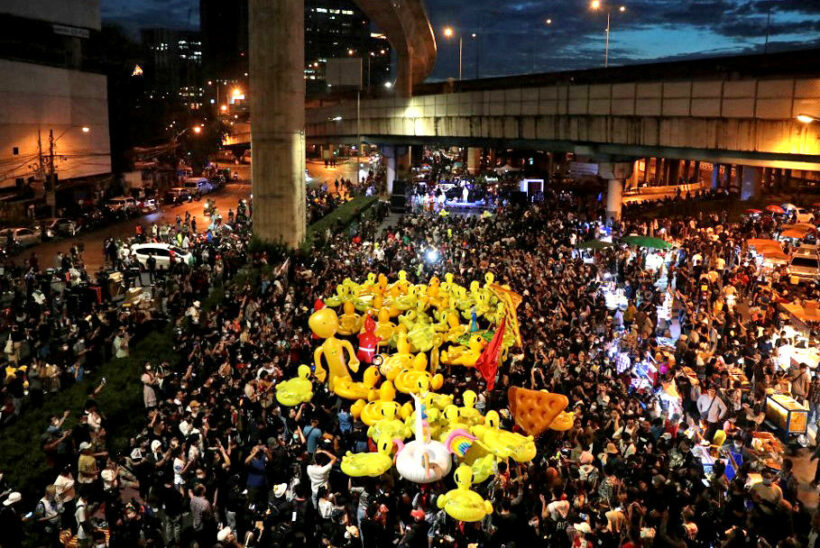 If you think the current spate of rallies are ruling out of steam, think again. Yesterday's large protest around the Lat Phrao intersection on Phahon Yothin Road was just the first of 3 days of planned protests around Bangkok and Samut Prakan. Protesters yesterday described their action as an "anti-coup drill", claiming that the coup "chatter" continued and that they would strenuously protest against another Army-led action against Thai citizens.
The yellow ducks and a few other inflatable animals were again taking front stage in a rally that was described more like a picnic than a political demonstration.
Today's rally will start at the Imperial World Samrong shopping centre, south of central Bangkok, and march to Bang Na intersection.
Then tomorrow protesters plan to hold another rally in front of the . Imperial World Samrong shopping centre.
A spokesperson for the Metropolitan Police says there will be up to 500 crowd control police attending to each of the protests, adding that the rallies had been given formal permission to go ahead and police will be ensuring that no laws are broken.
The government has come under a barrage of criticism from NGOs and rights groups about some of the heavy-handed responses and baiting at rallies to "create" the appearance of conflict. Yesterday the Foreign Ministry issued a statement via their spokesperson, Tanee Sangrat in response to the criticism.
13 international organisations – including Amnesty International, Human Rights Watch, the Asia Democracy Network, and the Asian Forum for Human Rights and Development – have made official submissions about the response from police and handling of the rival protest groups, which resulted in the shooting of 6 people and other protesters injured by the high power water cannons and tear gas deployed by riot police..
The Ministry spokesman maintained that Thailand had "upheld the rule of law and respected the judicial process with transparency. In handling recent protests, the authorities have enforced the law in line with international standards, with the appropriate response to the situation."
The spokesperson said that participants in the November 17 outside the Thai Parliament broke through concrete barricades and tried to reach an "off-limits area", forcing police to take action to bring the situation under control. Protesters told police that they wanted to get to the front of the parliament buildings to protest the debates that were being conducted inside.
"The operation was proportional to the situation and was not excessive. Those who want to exercise their right to assemble must follow the law and consider the safety of others."
Organisers of yesterday afternoon's rally, the United Front of Thammasat and Demonstration, called the rally "an anti-coup drill".
"Undeniably, speculation about a coup has been rife. It should not happen. But history teaches us that we cannot trust. Therefore, all are welcome for a drill to cope with another possible coup".
Current Thai PM Prayut Chan-o-cha, as head of the Thai Army before the May 2014 coup, maintained that the army would not intervene and oust the Yingluck Shinawatra government.
Keep in contact with The Thaiger by following our
Facebook page
.
Never miss out on future posts by
following The Thaiger
.
Shooter from Bangkok SCB protest surrenders to police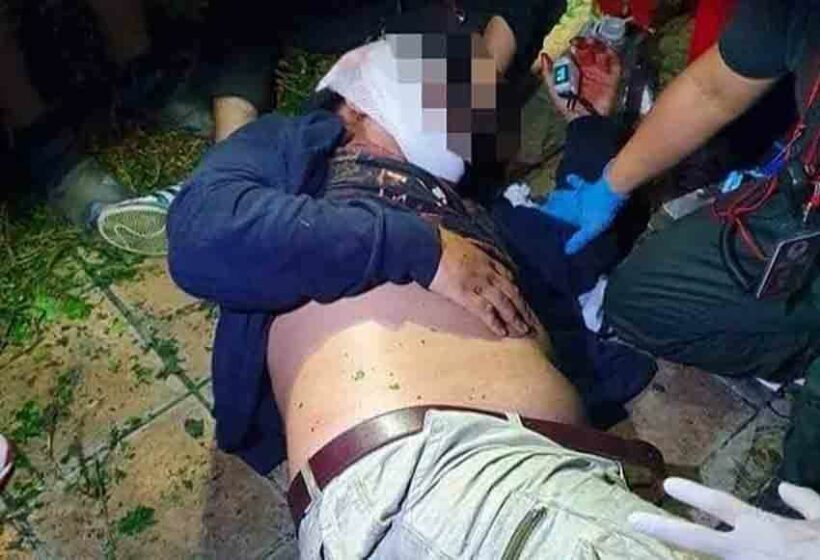 A man accused of shooting at anti-government protesters at a rally in Bangkok on Wednesday has admitted the charge and surrendered to police. Peerawut Kunamonkan delivered his 25 year old son, Passapong, to police at Phaholyothin station in the capital yesterday. He faces charges of attempted murder, shooting in public, and illegally carrying a gun and ammunition.
According to a Nation Thailand report, Passapong is accused of shooting 20 year old Prachakorn Saksritao, a former student of Pathumthani Technical College, but claims he did it for personal, not political, reasons. It's understood Prachakorn was at the rally as a member of the protesters' security team. The shooting took place as activists were dispersing at the end of a rally at the headquarters of the Siam Commercial Bank.
The accused, a former student at Min Buri Polytechnic Technology College in Bangkok, says he was reacting to sarcastic social media posts from Prachakorn. The posts were made after Passapong and the group he was with voiced their disapproval of activists insulting the Monarchy. Passapong is taking full responsibility for the shooting, saying nobody paid him to do it and that he will pay for the victim's medical treatment.
Following speculation on social media that the shooting was carried out by a yellow-shirt royalist, Thanadech Srisongkram, from the Minburi vocational student guards, has denied the claims. He says the shooting had nothing to do with the protests or the Monarchy, adding that his group is not affiliated with any particular political group. He says he has apologised to the security detail from Pathumthani Technical College, promising that such an incident will not happen again.
SOURCE: Nation Thailand
Keep in contact with The Thaiger by following our
Facebook page
.
Never miss out on future posts by
following The Thaiger
.