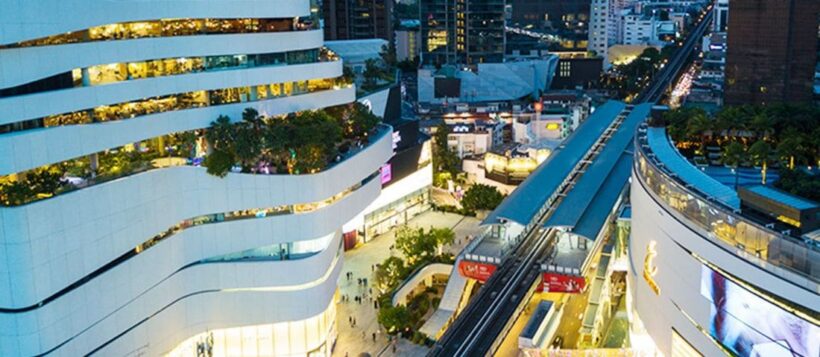 The demand for property, especially in Bangkok, continues unabated. Despite a drop off in absolute tourism numbers, enquiries from Chinese real estate buyers remains strong, setting new records. Not only are the Chinese the most frequent tourists to Thailand, they are the most enthusiastic property buyers, stetting a new record for Q3 this year.
Number two in foreign investors into Thailand's property market is Hong Kong citizens.
According to juwai.com, buyer enquiries from mainland Chinese buyers more than doubled, year-on-year and was nearly 30% higher that the previous quarter, Q2.
Juwai.com's CEO Carrie Law says the enquiries for Thai property has never been so high.
"In part, the strong results are due to an unusual surge of inquiries in August. The overall effect has been to push inquiries in the third quarter more than twice as high as in the same quarter one year earlier."
The success follows on from continued support from Chinese tourists, even during the Golden Week holiday. Despite lower figures than expected this year, the numbers still exceeded the 2017 visitation.
"Thailand ranks highly because of its many attractions, good links to China, relative affordability, and appeal to both group and individual travelers," according to Carrie.
Another favorite China tourist destination, Japan, suffered a drop in number over the same Q3 period due Typhoon Trami and another earlier storm which cancelled many flights into the country.
The fallout from the Phuket boat tragedy in July seems to have affected Phuket's tourist numbers primarily although the TAT has recently reported drop offs in Chinese visitation to Chiang Mai up to 50% in some sectors over the past month.
According to konradlega.com, the Chinese government continue to support investment in countries, like Thailand, participate in the "Belt and Road Initiative." This type of investment is in line with China's strategy of increasing the count of new infrastructures in its neighboring countries while encouraging cross-border trade activities in the same region.
"Though at present, only 9% of Chinese citizens have passports, it is expected that the figure will double in 2020 to 240 million people, all potential travellers and investors."
Check out properties available around Thailand, in five languages, HERE.