Thailand drops a notch in the 'ease of doing business' world ranking

The World Bank has declared that Thailand's ranking in ease of doing business has dropped to 27th, one place down from last year's 26th place.
Thailand's Ease of Doing Business (EODB) score, an absolute measure of the country's progress toward global best practice, reached 78.45 this year, up from 77.39 last year. But some of the other countries above it performed even better, forcing Thailand down one notch this year.
Thailand remains among the top 30 of the 190 economies in the EODB ranking, according to the World Bank Group's Doing Business 2019: Training for Reform report.
"Doing Business 2019 is the 16th in a series of annual reports investigating the regulations that enhance business activity and those that constrain it.Doing Business presents quantitative indicators on business regulation and the protection of property rights that can be compared across 190 economies—from Afghanistan to Zimbabwe, and over time."
"Regulations affecting 11 areas of the life of a business are covered: starting a business, dealing with construction permits, getting electricity, registering property, getting credit, protecting minority investors, paying taxes, trading across borders, enforcing contracts, resolving insolvency and labor market regulation."
Here's the full report HERE.



Read more headlines, reports & breaking news in Thailand. Or catch up on your Thailand news.

Hemp being proposed as alternative to medical marijuana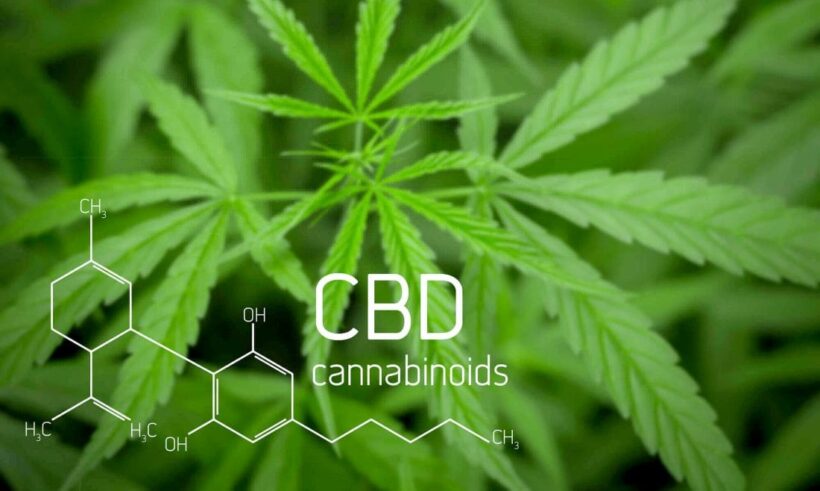 The UN is considering whether to downgrade the classification of cannabidiol – currently a narcotic under international law, says Kasetsart University agronomy lecturer Vichien Keeratinijakal.
Vichien claims the UN was considering reclassification because cannabidiol, found both in hemp and marijuana, had been shown to have medical benefits without the intoxicating properties of other cannabinoids, such as psychotropic tetrahydrocannabinol (THC).
Some countries use cannabidiol in food-supplement products, he added.
Vichien has met with International Narcotics Control Board member Viroj Sumyai last month to discuss Thailand's move to legalise medical marijuana.
With restrictions possibly set to be lifted on cannabidiol, Government Pharmaceutical Organisation (GPO) chairman Sopon Mekthon suggested that the government encourage farmers to grow hemp as a source of cannabis-related remedies rather than marijuana.
He says Thai-grown marijuana still had a rather high THC level and yielded a low amount of cannabidiol, meaning people were more likely to take it for psychotropic effects.
Sopon added that the government should legalise the growing of hemp and conduct further studies on which strains to grow and where to cultivate in order to maximise the cannabidiol content.
According to The Nation, Vichien, who has carried out GPO research into cannabis strains for medical purposes, said hemp (Cannnabis sativa L Subsp sativa) is judged different from marijuana (Cannabis sativa L Subsp indica (Lam) based on the amount of THC content.
Thailand requires that hemp must contain less than 1 per cent THC, while the US requirement is for less than 0.3 per cent and Europe's is for below 0.2 per cent.
Vichien explained that if Thailand wanted to grow hemp to get cannabidiol for global export, it had to ensure the produce contained less than 0.3 per cent THC and ensure there was no heavy-metal contamination.
The government may have to amend its regulation to cap THC content at 0.3 per cent, because anything higher is regarded as narcotic marijuana, the lecturer said.
He added that if Thailand were to grow drought-hardy hemp, which is mostly cultivated for fibre and Omega oil-rich seeds besides cannabidiol, farmers could follow the dual model – focusing on both fibre and cannabidiol – that is applied by China, the world's largest source of cannabidiol.
SOURCE: The Nation
"The Election Commission can decide" – PM on foreign observers for election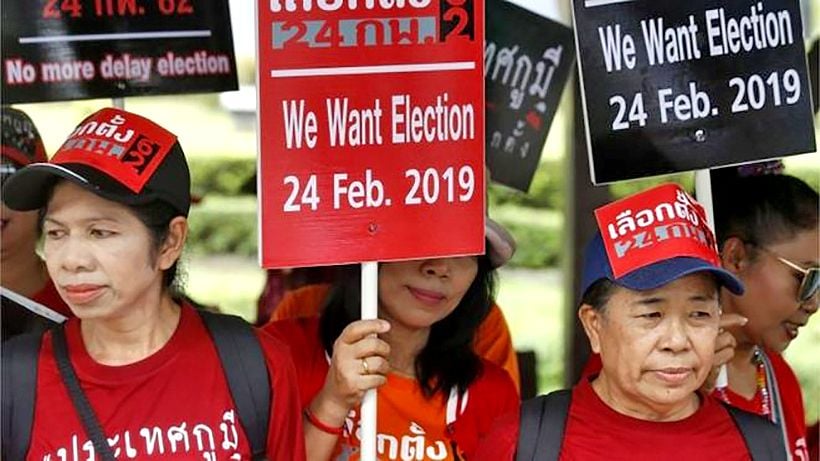 Thai PM Prayut Chan-o-cha is making it clear that the Election Commission (EC) are the sole authority to decide whether or not to allow foreign observers to monitor the election scheduled for February 24, 2019.
But, Gen Prayut insisted that Thailand must solve its own internal problems to ensure transparency and fairness in order to restore international community's confidence in Thailand.
Asked by a reporter if there will be any problem if international organisations ask to come to observe the election, the PM had nothing to say but politely nodded.
He said the EC will need to decide whether any foreign observers will be welcome.
His comments follow yesterday's comments from the Foreign Minister Don Paramudvinai when he reiterated that it would not be necessary for foreign observers to monitor the election.  Don said holding elections is "internal affairs of Thailand, which is capable of holding them without needing help from foreign observers".
The minister, however, claimed he had no objection if any of the foreign embassies here wants to send its staff to observe the election, but it must notify the Election Commission in advance.
Meanwhile, Democrat Party leader Abhisit says that allowing foreign observers to monitor the election would lend it more credibility and would help improve the government's image.
He said that it was a common practice in several countries that foreign observers were allowed or invited to observe their polls. He said the Democrat Party has been invited to observe several elections overseas.
SOURCE: Thai PBS
Civil groups urge political parties to strengthen national welfare net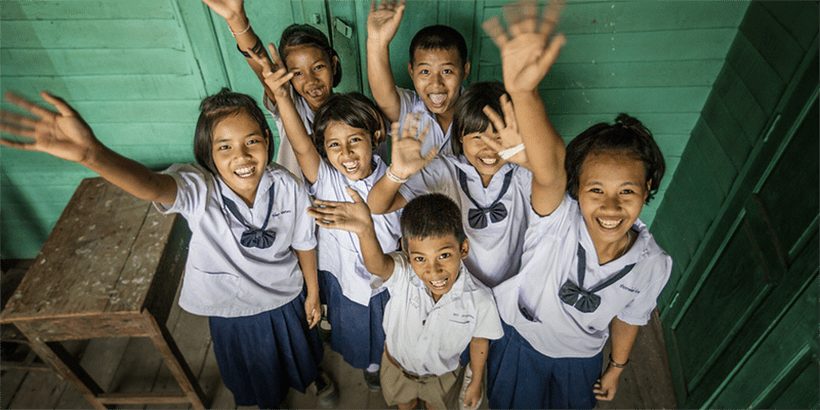 Just last week a report was released claiming that Thailand is the most 'un-equal' country in the world, in the same company as Turkey, Russia and India. The Government swiftly dissed the report, deeming it as 'unreliable'.
You can read about that report HERE.
Now the We Fair Network of 13 peak organisations has presented its proposals for reform of the country's welfare system in seven parts to key political parties at a forum yesterday
They claim that national budgeting and the welfare system need serious reform if Thailand is to solve its grave problems of social inequality.
The group says improving the welfare system, making changes to tax collection and improving budget management were essential to solving the problem of wealth disparity and social inequality.
The Credit Suisse report named Thailand the most unequal country in the world, with 1 per cent of the population owning 66.9 per cent of the wealth.
The We Fair Network said progressive policies to create an efficient universal welfare system were necessary for combating the problem of gross social inequality. It also cautioned that the government's approach to reducing poverty and social inequality by targeting social welfare at the poor only was misguided.
Decharut Sukkumnoed, an economics professor at Kasetsart University, said at the root of social disparity in Thailand was insufficient and poor-quality welfare as well unequal access to state welfare among citizens.
"Many poor people are unable to pursue their goals and improve their livelihoods because they do not get enough assistance from authorities to get good education, which is an important foundation in life," Decharut said.
"Meanwhile, many middle-class people are also facing financial problems as they have to rely on expensive education and healthcare services from the private sector, because the quality of state welfare is poor."
"We can boost the country's revenue by cutting down tax deductions and benefits for direct investments and impose a progressive land tax or inheritance tax on those who can afford it to fund our welfare system."


Read the rest of the report HERE.