Bars and clubs in Thailand open until 4.00am? Not everyone is in favour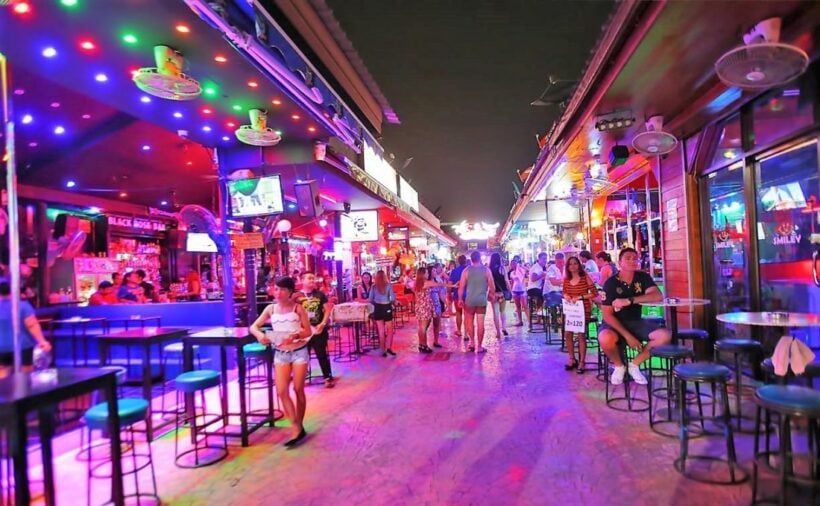 PHOTO: Hotels.com
Some academics oppose the Tourism and Sports Minister's idea to allow entertainment venues to remain open until 4.00am.
Udomsak Saengow of the Centre for Alcohol Studies is one of those suggesting that more research is needed before such a move.
"Civic groups have worked hard to limit access to alcohol and they succeeded in lobbying for shortening the closing times from 4am to 2am. When opening times are extended, drinking hours are also extended. The more people drink, the less they can control themselves."
But Tourism and Sports Minister Phiphat Ratchakitprakarn argues that extended opening hours would boost the economy and the Tourism Authority of Thailand (TAT) agrees.
TAT governor Yuthasak Supasorn says extending opening times would increase spending, particularly when some foreign visitors find that a closing time of 2.00am is too early. He also stresses that the new opening hours would not apply everywhere.
"The 4am closing time would be restricted to destinations which mainly cater to foreign visitors."
But coordinator of Alcohol Watch Network, Chuwit Chantaros, disagrees that the move would help the economy, arguing that it may lead to an increase in injuries or deaths among drunk tourists. Such an increase would only end up costing businesses.
"We have research findings showing that we lose 2 baht for every one baht we gain because of property losses as well as deaths and injuries which cause further material losses. If the operating hours are extended, more losses are anticipated."
But Weerawich Kruasombat, head of the Patong entertainment business operators' union, is in favour of the move.
"For years, we have been pushing for extended closing times in the Patong and Bang La areas. These districts currently generate 20-30 million baht in income per night and the extra two hours will boost income by 30%-40%."
The debate rages on, with interested parties in the relevant tourist areas planning to meet with the TAT to discuss the matter further.
SOURCE: Bangkok Post
Keep in contact with The Thaiger by following our
Facebook page
.
Thai dengue fever infections rise to 8,147 in three provinces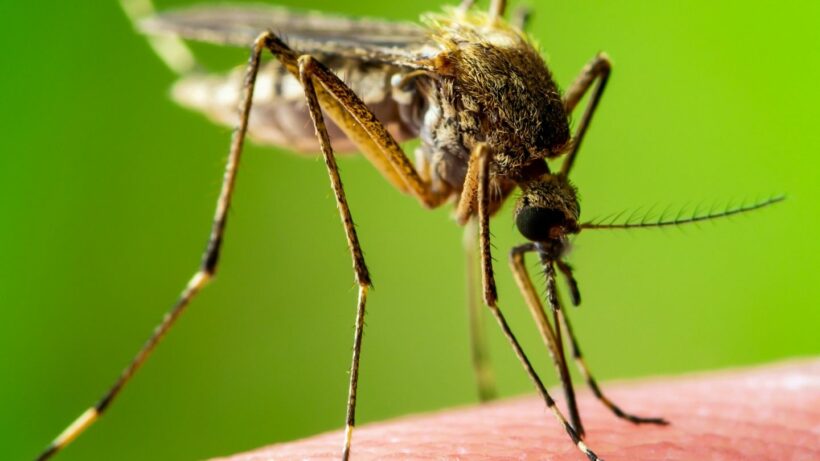 Dengue fever, the painful, sometimes fatal mosquito borne illness also known as "bone break fever," is making its annual resurgence as heavy rains in many regions of Thailand return with a resultant explosion in the mosquito population.
The deputy director of the Department of Disease Control is warning people to beware, as over the past 3 months, 8,147 people in the central and northern provinces of Ang Thong, Rayong and Phichit, have contracted the disease, and 4 have died.
"The number of infections is very high compared to previous years, so the situation needs to be monitored very carefully."
In order to reduce mosquito born illness, he urges people to get rid of potential breeding grounds for mosquito larvae such as buckets or pots that catch rainwater, and to be especially careful of stagnant ponds near residences.
People can call the 1422 DDC hotline for further advice or assistance.
SOURCE: The Nation
Keep in contact with The Thaiger by following our
Facebook page
.
Thailand News Today – Friday, April 10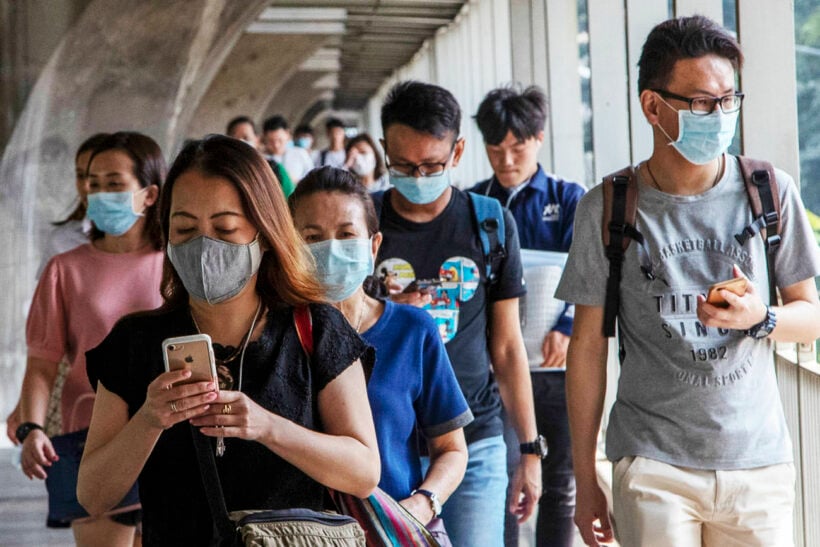 50 new coronavirus cases nationwide (Friday), 1 death
50 new Covid-19 coronavirus cases were confirmed around Thailand, a slight drop from yesterday's 54. 
There was also one new death. The total number of infections since the outbreak began now stands at 2,473. 33 patients have died. The cases span 68 of Thailand's 76 provinces.
1,013 people have completely recovered and been released from hospital, 73 of them in the past 24 hours.
Today's single death was described as a 43 year old Thai Woman who also suffered from systemic lupus.
Illegal Chinese casino in Pattaya operating after curfew
Pattaya police have led a raid last night on an illegal casino where nearly a dozen people were gambling in a karaoke bar above a Chinese restaurant.
Police went to the Fu Manow Chinese Restaurant at about 10:15pm after a tip off. Such a meeting violates the current national curfew and gatherings of people.
There were 7 Chinese men, 2 Thai women and a Russian woman were gambling with about 100,000 baht, playing several different Chinese style gambling games on a custom table.
Thai army puts off military purchases until coronavirus outbreak passes
The Royal Thai Army says Thailand "needs to heal" after the Coronavirus pandemic is over in the country so plans to delay purchases of military equipment in the 2020 defence budget.
A Defence Ministry spokesman says cuts to the 2020 budget for military hardware and projects are being considered.Speaking about the upcoming controversial purchase of Chinese made submarines under the 2021 budget, the spokesperson said that the Royal Thai Navy is considering the matter and "related legal consequences.
Facebook sues Bangkok man for 'cloaking' software
Facebook is suing a Bangkok resident for developing and marketing software that 'cheats' the social network's advertising review process to enable users to post dangerous ads to other users.
Facebook says that Mr Basant Gajjar, an Indian-American software architect living in the Thai capital,developed a "cloaking" technique in software that hides the real content of advertisements, while showing the user something else, essentially tricking Facebook's review process from identifying inappropriate ads. His business, apparently thriving, is called 'LeadCloak'.
The lawsuit outlined how Gajjars cloaking software allowed links to ads promoting the sale of sensationalised diet pills, cryptocurrency scams, even fake news relating to the Covid-19 outbreak.
Village elder stomped and gored to death by wild elephant
A village elder in the central Thailand Chachoengsao Province was stomped and gored to death by a wild elephant while collecting mangoes last night.
Relatives told police that the 53 year old Chalermphol Sukthawee, the elder of the village, was last seen leaving his home around 3pm yesterday. He was later found at 7:45 pm with a fractured skull and indications signs of goring and stomping, injuries consistent with an elephant attack. Elephant tracks were discovered 10 metres away.
Keep in contact with The Thaiger by following our
Facebook page
.
Stricken horse farm owners consider suing government over AHS virus outbreak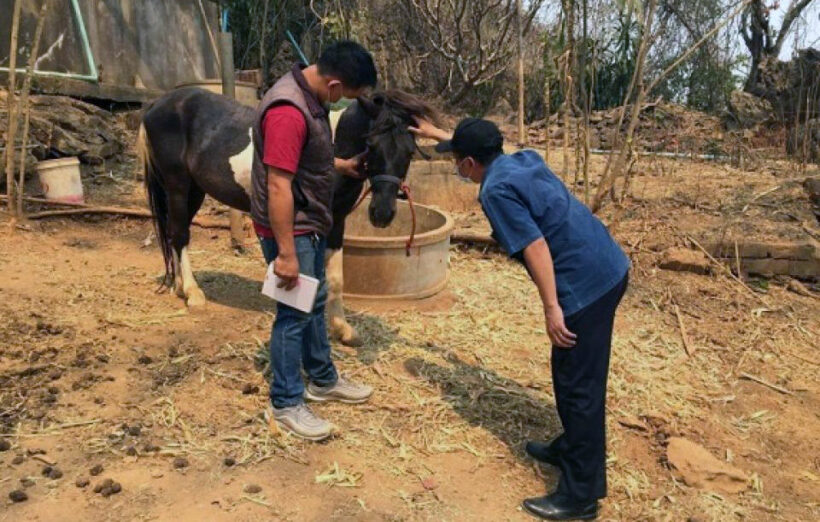 An outbreak of African Horse Sickness has already killed more than 200 horses in 4 provinces, including Nakhon Ratchasima, Prachuap Khiri Khan, Chon Buri and Phetchaburi since it was first reported on March 26. Now, at least 1 owner of a horse farm is considering suing the National Park, Wildlife and Plant Conservation Department, along with other agencies, for approving imports of wildlife from Africa. African zebras are believed to be the source of the disease that has killed many prized racehorses.
The owner of a racehorse farm in in Nakhon Ratchasima, Uthen Chatphinyo, says AHS has killed 21 of his 160 horses. The dead horses were valued at around 50 million baht. The owner of another farm says he's lost 20 horses that he bred for sale. Each horse was valued at 400,000 to 800,000 baht.
A group of owners and academics yesterday asked the Agriculture and Cooperatives Ministry to include AHS in the list of diseases to be controlled under the Animal Outbreaks Act. The act bans any movements of horses, prohibits the import of zebras and other wildlife species, and mandates a panel to deal with AHS.
A former dean of the Faculty of Fisheries at Kasetsart University says it's important to find out who imported AHS-infected wildlife from Africa which led to the transmission of the disease to local horses.
"Zebras, for instance, are freely imported through Suvarnabhumi International Airport as though they were cats or dogs. This is because zebras are not among the controlled species under the Convention on International Trade in Endangered Species of Wild Fauna and Flora. The state must investigate and find out exactly how many zebras were brought in between last December and February of this year and where the imported animals are."
The Bangkok Post reports that, in February, some zebras were reportedly sold to buyers in the Hua Hin district of Prachuap Khiri Khan instead of being re-exported to China as planned. Blood tests revealed that these zebras were infected with AHS.
An investigation soon discovered that the outbreak began on Feb 24 at several farms in Nakhon Ratchasima in Thailand's north-east. The department took all possible measures to contain the outbreak including screening horses, testing their blood for AHS and instructing farms not to move their horses.
There is a vaccine for AHS, but it is not currently available in Thailand.
SOURCE: Bangkok Post
Keep in contact with The Thaiger by following our
Facebook page
.