Police pinch "Penguin" ahead of student rally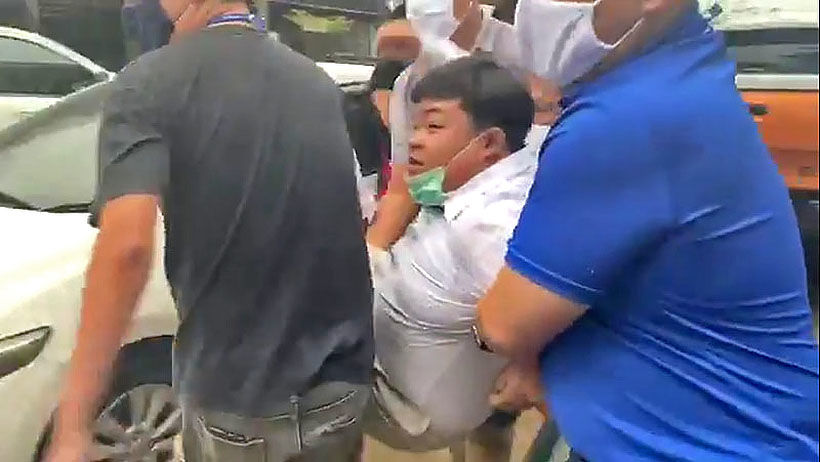 Parit "Penguin" Chiwarak, the outspoken leader of recent student protests, was arrested yesterday as tensions mount ahead of a major pro-democracy rally planned for tomorrow afternoon in Bangkok. He faces multiple charges, including sedition. The arrest was made as the Thammasat University student prepared to join a pro-democracy event at the campus in Nonthaburi.
After a policeman read out the arrest warrant, 4 plainclothes officers physically dragged him into an unmarked car, when he refused to go. Dozens of people used their phones to take videos, which were posted to Twitter, where #SaveParit started trending instantly, attracting more than 1.5 million tweets as of 9:30pm.
Parit was taken to Samran Rat police station, and faces charges including sedition, assault and "holding an event that could spread a disease". Dozens of supporters gathered outside the station in the rain to demand his release. They cheered when he appeared briefly in a second storey window and waved.
The allegations stem not from yesterday's demonstration, which was held despite a last-minute ban by the university, but from a rally staged by the Free Youth movement at Democracy Monument on July 18. It was the first major protest against the government since the easing of restrictions imposed to stem the coronavirus outbreak. Parit is also reported to be facing a lèse-majesté charge, but it was not included in yesterday's charge sheet.
The Free Youth and Free People movements issued a statement demanding Parit's immediate release, saying the police action showed the intention of authorities to intimidate critics of the current government. Shortly after the arrest, a number of people and groups, including Thammasat University itself, offered to help Parit seek bail.
The arrest comes a week after the seizures of human rights lawyer Arnon Nampha and Rayong student activist Panupong "Mike Jadnok, who are charged with the same offences as Parit. They are currently free on bail after the court declined a police request last Saturday to hold them for 12 days.
One of the conditions of their bail is that they refrain from political acts similar to those that led to their original charges. Police say they have already breached that condition and have petitioned the court to withdraw bail. A hearing is scheduled for September 3. Panupong was at the Samran Rat police station on Friday night to show support for Paritt.
Political tensions have been rising all week as students continue to press demands including the dissolution of Parliament, the end of intimidation against critics of the government, and the drafting of a new Constitution. The potential for confrontation has been increasing since Monday, when thousands who rallied at Thammasat University heard speakers announce an unprecedented 10 point manifesto calling for reform of the Monarchy under the Constitution.
PM Prayut Chan-o-cha said that while people have the right to free expression, dragging the Monarchy into the debate was out of line. He has also ordered an investigation into the funding of the Thammasat event, which included elaborate audio-visual displays.
Progressive Movement leader Thanathorn Juangroongreangkit said yesterday that the protesters' demands should be on the table for talks, as crackdowns will not solve the country's political problems. He called for all sides to be open minded about finding a solution and criticised Prayut for a lack of sincerity. The prime minister earlier said he wanted to set up a forum to listen to what the students had to say, but now the authorities have been brought in to tame them, according to the former leader of the now-dissolved Future Forward Party.
SOURCES: Chiang Rai Times | Bangkok Post
📱 Download our app on Android or iOS for instant updates on your mobile
📧 Subscribe to our daily email newsletter
👍 Like/Follow us on Facebook
🔔 Subscribe to or Join our YouTube channel for daily video updates
Bangkok sees 7.87 million vehicles over Songkran holiday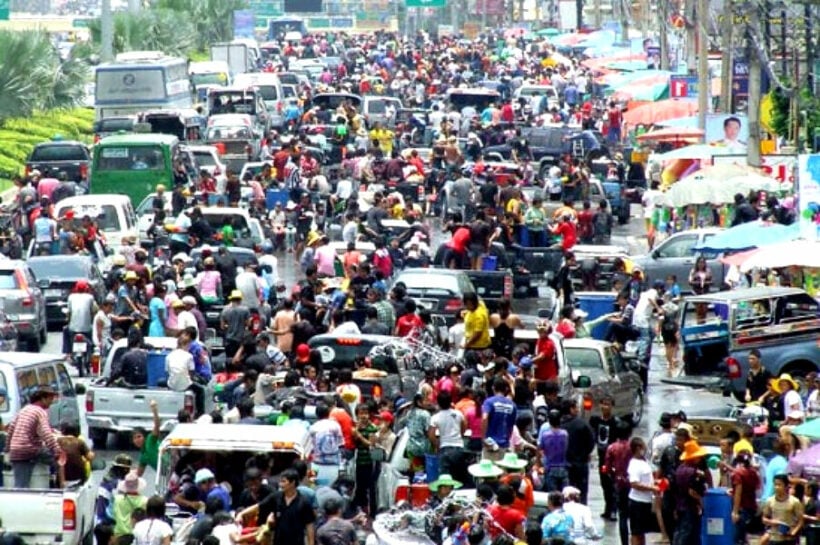 Covid-19 and its third wave be damned, close to 8 million vehicles travelled in and out of Bangkok so far during this year's Songkran festival holiday period. Thailand's Ministry of Transport released figures yesterday on the yearly holiday and revealed that more than 7.87 million cars, trucks, buses and motorbikes hit the roads and travelled into and out of Bangkok during the festival period, despite almost all official celebrations, events and gatherings being cancelled nationwide again this year.
The figures, calculating incoming and outgoing traffic between April 10 – 14, show that travel is much lower than originally predicted but massively higher than last year's travel. The drop makes sense as many predictions may have been made before the last minute closures of entertainment venues and cancellation of Songkran events due to the recent third wave outbreak of the B117 strain of Covid-19.
The 7.87 million vehicles figure is about 30% lower than predicted. There were also an estimated 4.52 million people using public transportation such as buses over the holiday period, again lower than predicted, this time by about 36 per cent.
On the other hand, in what may be a bad sign for Thailand's health, at a time when new daily records are being set for Covid-19 infections, many more people are ignoring the pandemic and travelling anyway.
The nearly 8 million vehicles on the roads to Bangkok during Songkran represent a nearly 35% increase over last years Coronavirus-muted figures. And when social distancing is of utmost importance, the 4 and a half million people travelling by public transport is a startling 74% increase over the nearly completely locked-down figures of 2020's Songkran holiday period.
One final note for the "if Covid-19 doesn't get you, climate change will" crowd: Of the 7.87 million cars, buses, trucks, and motorbikes on the road, a very non-eco-friendly 7.4 million of them were private vehicles.
SOURCE: The Pattaya News
📱 Download our app on Android or iOS for instant updates on your mobile
📧 Subscribe to our daily email newsletter
👍 Like/Follow us on Facebook
🔔 Subscribe to or Join our YouTube channel for daily video updates
Covid UPDATE: Wednesday's new infections rise to 1,335 people, 36 people in "serious condition"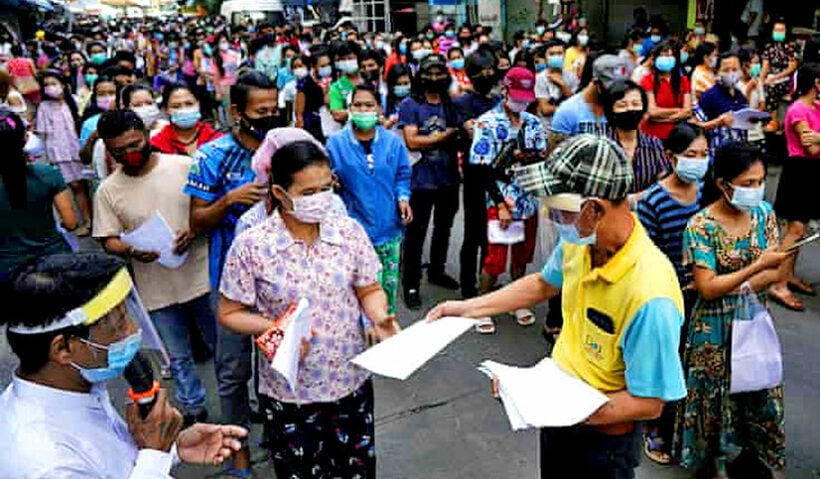 Thailand's CCSA has announced 1,335 new infections today, after a slight dip in the 10 day surge yesterday. 1,326 of those new infections are local, not imported, and mostly from Bangkok. Today's tally takes the national total to 35,910 since January 2020 when the first case outside China was detected in Thailand on January 13.
The new infections have mostly emerged in Bangkok with 351 cases. Surrounding provinces report an additional 115 infections today. In other provinces, 877 people.
It's also been reported today that 36 people are currently in a serious condition and 9 people are on ventilators. Here's the number of cases reported each day since the start of April…
April 1 – 26 infections
April 2 – 58 infections
April 3 – 84 infections
April 4 – 96 infections
April 5 – 194 infections
April 6 – 250 infections
April 7 – 334 infections
April 8 – 405 infections
April 9 – 559 infections
April 10 – 789 infections
April 11 – 967 infections
April 12 – 985 infections
April 13 – 965 infections
April 14 – 1,335 infections
Meanwhile, Prachuap Khiri Khan officials have ordered the closure of "high risk venues" such as pubs, bars, water parks, children's playgrounds, gyms, cinemas, game shops. The Governor says restaurants can open "but no alcohol can be served". This includes the seaside town of Hua Hin.
In Krabi there is now a total of 11 infections, 6 new ones yesterday.
In Chon Buri, which includes Pattaya, there were 99 new confirmed infections of Covid today … a similar number to the past few days.
Total number of infections being treated in provinces…
• Bangkok: 1,689
• Chiang Mai: 880
• Chonburi: 594
• Samut Prakan: 416
• Narathiwat: 304
• Prachuap Khiri Khan: 265
• Samut Sakhon: 166
• Pathum Thani: 124
• Sa Kaeo 105

📱 Download our app on Android or iOS for instant updates on your mobile
📧 Subscribe to our daily email newsletter
👍 Like/Follow us on Facebook
🔔 Subscribe to or Join our YouTube channel for daily video updates
Bangkok police tracking down owners of Thong Lor clubs where virus resurfaced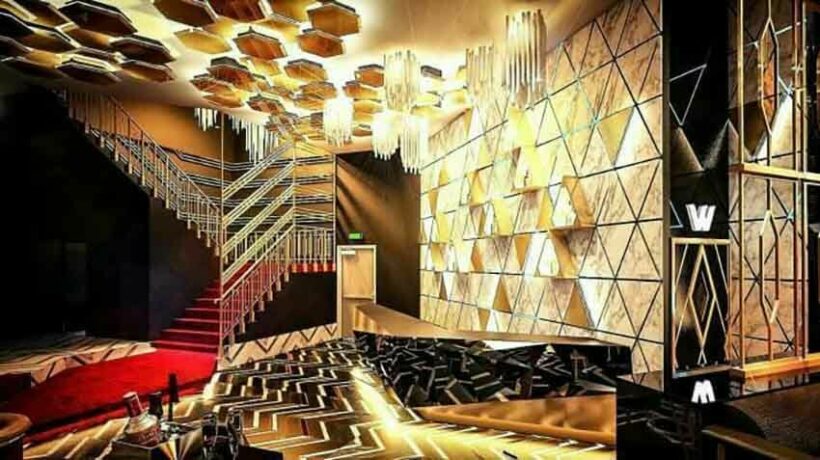 Police in Bangkok are on the hunt for the owners of 2 nightclubs considered ground zero for a third wave of Covid-19 currently spreading around the country. The Krystal Club and Emerald Thonglor 13, in the capital's fashionable Thonglor district, are currently closed, with the managers of both sentenced to 2 months' imprisonment. However, officials are now attempting to track down the real owners of both establishments.
Nation Thailand reports that the authorities are examining ownership and shareholding documentation related to the 2 venues, after police chief Piya Tawichai confirmed a cluster of Covid-19 infections is believed to have spread from the clubs. The managers of both venues have been charged with violating the emergency decree and disease prevention regulations, with the Bangkok Municipal Court sentencing them to 2 months' imprisonment on April 9.
The head of Metropolitan Police Division 5, Sophon Saraphat, has also transferred 2 Thonglor police officers, including the superintendent of Thonglor police station, while an investigation into the Covid-19 cluster continues.
Sophon says authorities are also examining the operating licences of both clubs, which have been closed for 30 days, while officials determine if they should be shut down for a period of 5 years.
3 nightlife venues in Phuket, thought to be behind a resurgence of Covid-19 in the southern province have been closed as part of a wider temporary shutdown of nightlife on the island. It is not yet known if the owners will face prosecution.
The Illuzion and Shelter nightclubs in Patong, along with the Café del Mar beach club in Kamala each held mass parties during the weekend of April 2- 4, with invited guests travelling from as far as Bangkok. Media reports put attendance at each party at over 3,000.
SOURCE: Nation Thailand
📱 Download our app on Android or iOS for instant updates on your mobile
📧 Subscribe to our daily email newsletter
👍 Like/Follow us on Facebook
🔔 Subscribe to or Join our YouTube channel for daily video updates