Royal pardon for 2 Burmese men in Koh Tao backpacker murder case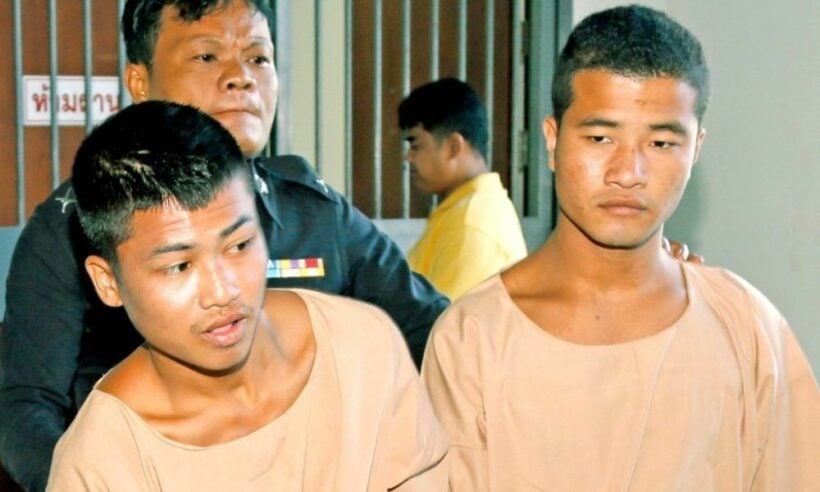 "They will also have a chance to get their sentences reduced further on good behaviour."
Zaw Lin and Win Zaw Htun, the 2 young Burmese men sentenced to death over the Koh Tao British backpacker double murder in 2014, have had their sentences commuted to life in prison by the Thai monarch. The pair were sentenced to death for the murder of 24 year old David Miller and the murder and rape of 23 year old Hannah Witheridge.
Their bodies were discovered on Sairee beach, Koh Tao in September 2014. Koh Tao is a popular diving island in the Gulf of Thailand, just a short ferry hop from Koh Samui or Surat Thani. The 2 men were convicted and sentenced in 2015 in controversial circumstances. The verdict was then upheld by an appeals court in 2017 and the Thai Supreme Court in August 2019.
The investigation and convictions were shrouded in controversy with claims the pair had been scapegoats to protect prominent figures on Koh Tao. Their supporters claim they had been framed and the two men had confessed to the crimes "under duress". Laywers argued the investigation had been botched with dodgy DNA evidence being presented in court.
The fallout from the case, and the reporting of the case, ended the careers of a few Thai and foreign journalists. The owners of Samui Times were sued over the term "Death Island" in describing Koh Toa and a string of mysterious deaths, by the Surat Thani governor. The Samui Times had taken an ardent editorial stance in support of the 2 Burmese men.
The reputation of Koh Tao, as a paradise diving destination, also suffered with the 5 years of consrant bad publicity.
The Royal pardon decree for the young Burmese men was published yesterday. Their sentences are now reduced to life imprisonment, commuted from a death sentence.
"The two are eligible under a section in the royal pardon decree to get their death sentences reduced to life imprisonment."
It isn't clear how many prisoners were eligible for pardons or reduction of sentences under different criteria listed in the decree. The pardons were part of the commemoration of the HM The King's birthday celebrations last month.
SOURCE: Reuters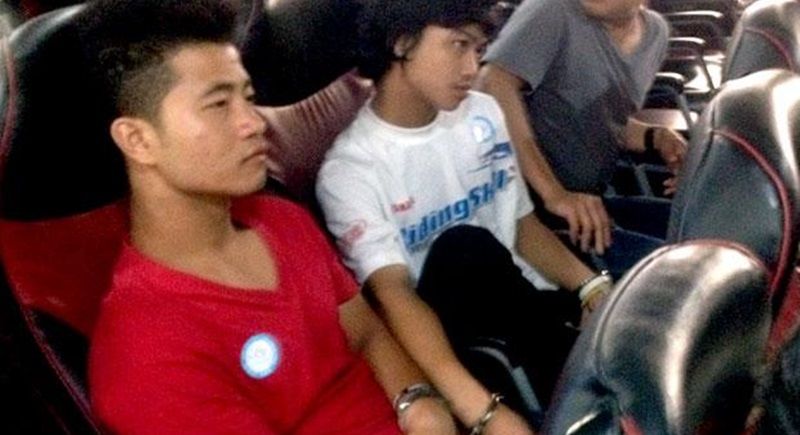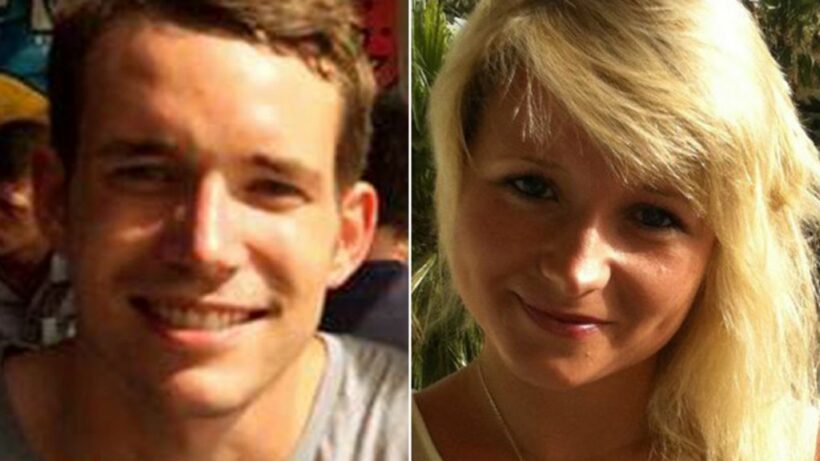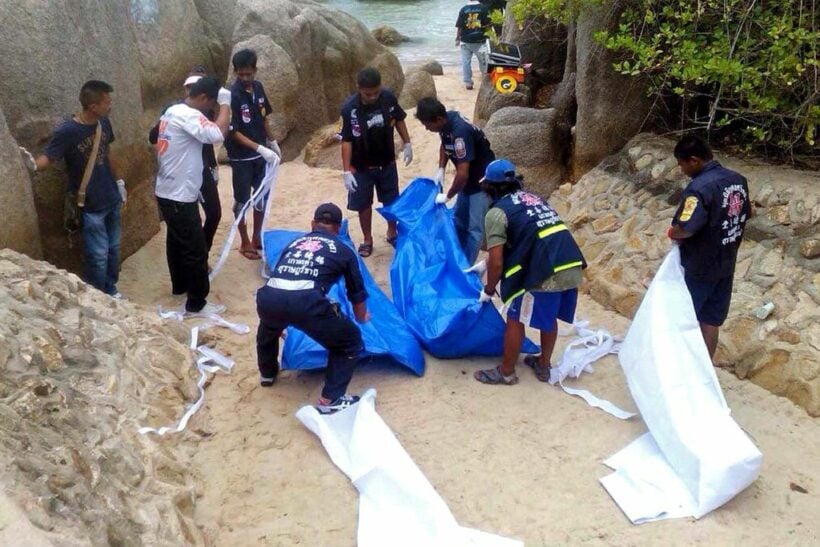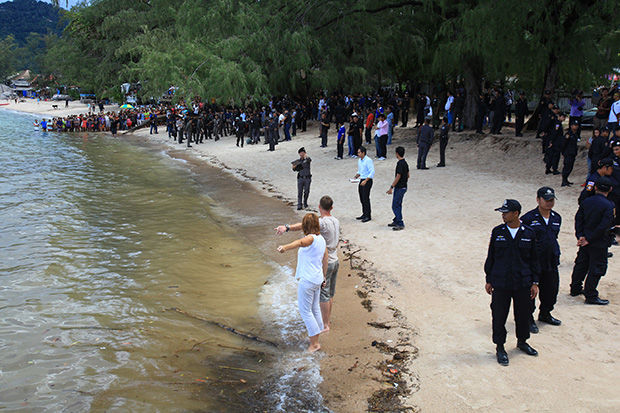 📱 Download our app on Android or iOS for instant updates on your mobile
📧 Subscribe to our daily email newsletter
👍 Like/Follow us on Facebook
🔔 Subscribe to or Join our YouTube channel for daily video updates
Immigration police arrest Frenchman on drug charges, 3 other foreigners for overstay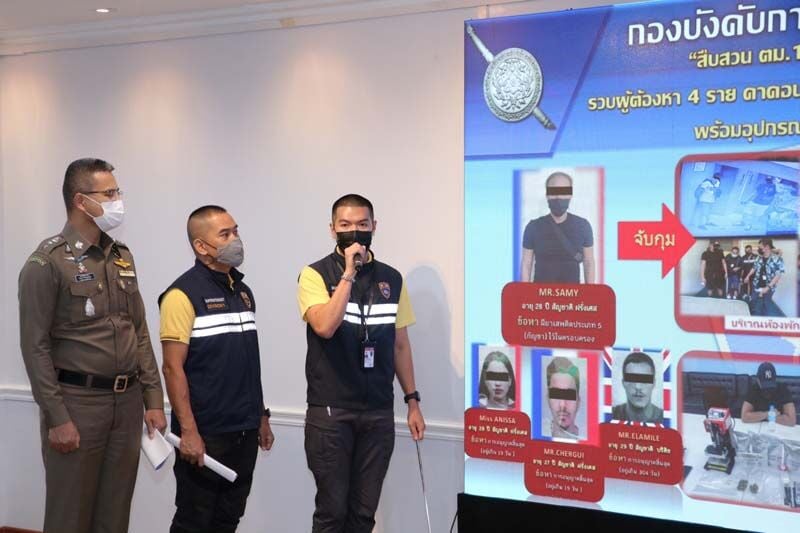 Immigration police arrested a French man who was allegedly involved in a crime network who allegedly smuggled cannabis, and arrested 3 other foreigners on overstay charges. Police say the crime network sold cannabis to foreigners living in tourist cities in Thailand.
Officers say they suspect there are more people involved in the alleged smuggling operation on the Eastern seaboard, which includes Chon Buri and Rayong. Police are now launching an investigation.
Police were tipped off earlier this year about an alleged French gang selling cannabis to tourists. Apparently, the drug suspects would rent rooms to store the cannabis and frequently change locations. Foreigners had rented a room off a soi in Bangkok, but the manager noticed they were acting suspicious. No one appeared to actually be living in the room and people would stop by the room for less than an hour, the manager told police.
Police arrested a man who was stopping by the room. Officers say the 28 year old, identified as Samy, had a suitcase filled with dried cannabis and scales. He faces charges for possession and distribution of a Category 5 narcotic.
The police went to the man's apartment in the Charoen Nakhon area and arrested 2 French nationals, ages 27 and 28, and a 29 year old woman from the UK for overstaying their visas. Police say they had thrown cannabis and smoking equipment out the window before officers entered the room.
SOURCE: Thai Visa
📱 Download our app on Android or iOS for instant updates on your mobile
📧 Subscribe to our daily email newsletter
👍 Like/Follow us on Facebook
🔔 Subscribe to or Join our YouTube channel for daily video updates
Thailand hoping to be upgraded to a Tier 1 nation in anti-human trafficking efforts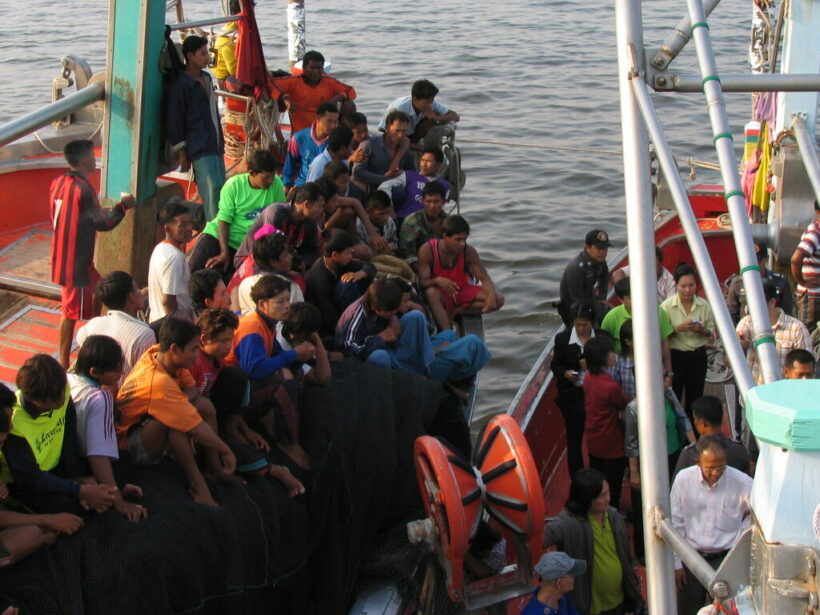 Thailand is hoping its newest anti-human trafficking report will earn an upgrade from the US from Tier 2 to Tier 1. The report was submitted to the Washington's Trafficking in Persons Report. Deputy government spokeswoman, Rachada Dhnadirek, said the government is ready to be upgraded after remaining on Tier 2 for 3 years in a row. Those nations who fall on the Tier 2, are deemed to not be fully complying with the minimum standards set out in the US' Trafficking Victims Protection Act. Those on the Tier 2, however, are supposed to be making efforts to comply with the minimum standards.
Before 2018, Thailand was placed in Tier 3, which is for nations who don't fully comply with the minimum standards and are not making efforts to do so. Then, Thailand was upgraded to Tier 2 after making progress compared to the previous year.
Rachada says Thailand submitted the 2020 TIP Report on February 2 and a report on progress in its anti-human trafficking operations from January to March of this year to the US embassy on April 3. The data includes the number of arrests and punishments for human-trafficking offences. Thailand also has created a new plan, making it the first in Asia to introduce such a plan. That plan is called the National Action Plan on Business and Human Rights.
Rachada says now Thailand is processing human trafficking cases more quickly by shortening the investigation time to 70 days as of last year. In 2015, the investigation time was 118 days. She says the country has also set up centres to help LGBT human-trafficking victims as well as helping migrant workers with work-related issues.
Thailand has also introduced the PROTECT-U app for smartphones in which human-trafficking victims can access protection and launch complaints in 7 different languages. The app was developed by the Social Development and Human Security Ministry.
SOURCE: The Phuket News
📱 Download our app on Android or iOS for instant updates on your mobile
📧 Subscribe to our daily email newsletter
👍 Like/Follow us on Facebook
🔔 Subscribe to or Join our YouTube channel for daily video updates
Phuket man shot by off-duty police officer now paralysed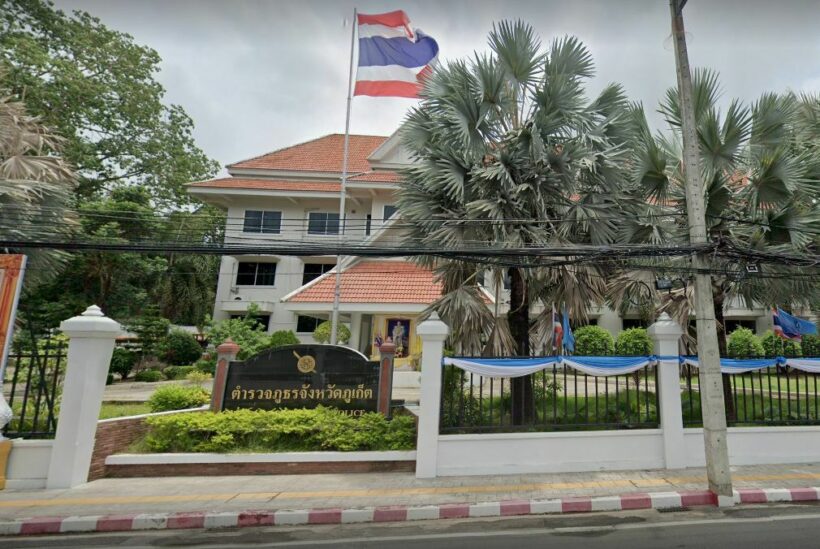 A 25 year old Phuket man who was allegedly beaten and shot by an off-duty, drunken police officer, will never walk again as he remains paralysed in the hospital. The news, according to doctors at Vachira Phuket Hospital, comes after Aroon Thongplab, was shot from a close range, with the bullet hitting his spine.
The man was a noodle vendor and was collecting a bowl from a customer on Bangla Road when he was allegedly shot by Pornthep Channarong of the Phuket Provincial Police at around 6am. Doctors told his wife about his prognosis after he woke up from a coma and underwent surgery to increase his prospects of being able to sit up. His wife, who is only known by her surname as Kulthida, told The Phuket News that she received news that he would never walk again.
"He cannot feel or move the lower part from his waist. Doctors just gave him spine surgery last week, so that he can sit. However, the doctors cannot assure that the surgery will work. We have to wait to see if his recovery goes well along with physiotherapy."
Pornthep was discharged from the Royal Thai Police less than a day after he allegedly shot the noodle vendor. Now, he is facing charges of attempted murder, firing a weapon in a public area, and carrying a firearm in a public area without a necessary reason. But those charges have come slowly, according to Kulthida.
"I have already asked Patong Police, and they told me that at this stage the report to file (with the public prosecutor) is about 90% complete. I am also waiting for a notice from the court. Today, officers from Region 8 Police came to the hospital to question Aroon, but he has not been able to speak… I asked them about the bail conditions, and they told me that the suspect is still in jail."
The Phuket Provincial Court is allowing Pornthep to go out on bail, despite the Royal Thai Police asking the court to keep in locked up.
SOURCE: The Phuket News
📱 Download our app on Android or iOS for instant updates on your mobile
📧 Subscribe to our daily email newsletter
👍 Like/Follow us on Facebook
🔔 Subscribe to or Join our YouTube channel for daily video updates