Top 10 ways to avoid Dengue Fever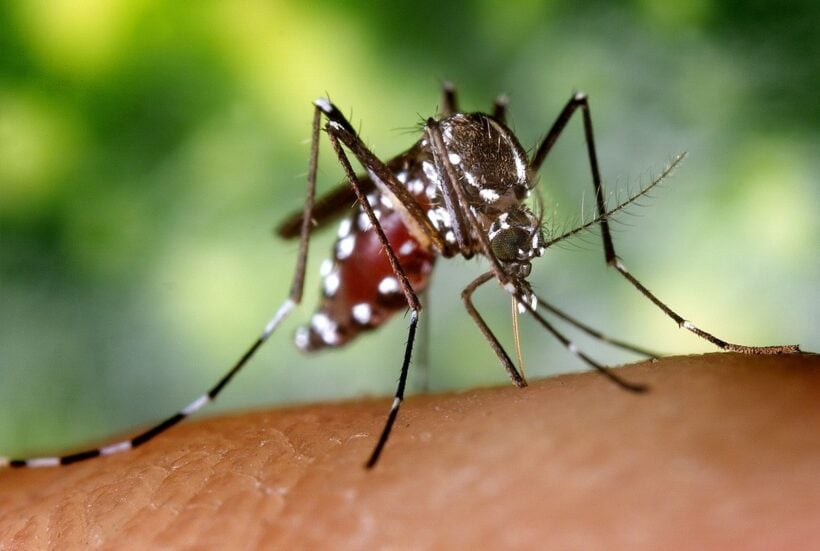 Most of Phuket is jungle. Most of the east coast is mangroves. Mosquitoes thrive in both. You're in their domain and they're not going anywhere just because you want to live here or are on your vacation. Aedes aegypti carry Dengue Fever which is very prevalent in South East Asian countries.
1. Most mosquitoes 'hang around' close to the ground so your feet and legs dangling under the table are an easy target and out of sight. You won't hear them buzzing under there over the clinking of glasses and the tuk tuks whizzing by. If you're heading out to dinner take some repellent for your legs, the lower on the legs, the more likely you are to be bitten there. Most restaurants and bars will have some spray – just ask them.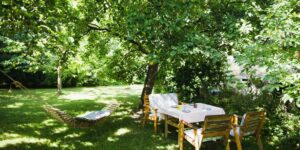 2. We love the sunsets. And for the morning people, sunrises. So do Aedes aegypti, the type of mosquitoes that carry Dengue. So these times of the day you need extra precautions against mosquitoes. They will be around.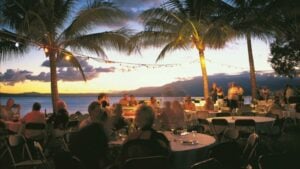 3. If you smell nice – a hint of perfume or after-shave here or there – the mosquitoes will be attracted too. Probably not your intended target. That scented soap the hotel provided (in the impossible-to-open plastic wrap) is likely a sweet smell for the relentless mosquito's tracking system. When they're not biting you they're usually attracted to flowers. Bland is better if you want to avoid mosquitoes. Buy unscented deodorant too. Try chocolates, flowers and an expensive restaurant to lure your partner instead.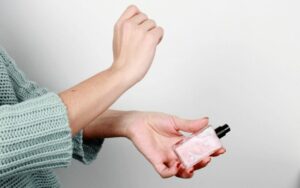 4. Beige is back. Mosquitoes are fashion victims and seem attracted to bright colored clothing. Bland coloured clothes are less attractive to mosquitoes. There may be a reason the tropical safari suits being beige. (Only Roger Moore as James Bond looks cool in a safari suit.)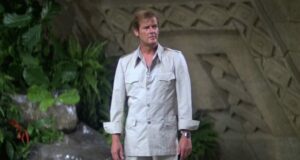 5. Whatever you apply on your skin to deter mosquitoes, you'll need to re-apply every few hours. Just a quick squirt isn't going to work all night. If you're outside you WILL be perspiring and this both washes away the repellent and provides a new attractive scent for the mosquitoes.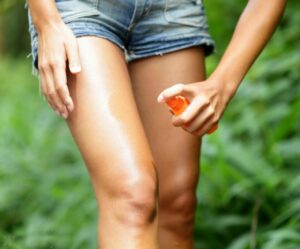 6. If you've been out all day, trekking the hills around Phuket, swimming in the sea, lounging on the beach… Yum, you'll be sweaty, salty and ripe for the mosquitoes. They like it dirty! Have a shower, without using scented soap or lotions, before you head out for your sunset drinks at your favourite rooftop bar.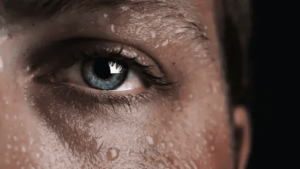 7. Mosquito coils work very well as a general deterrent but you'll need to be vigilant about having the coil's fumes blowing in your direction. Set them on the ground, where most of the mosquitoes tend to gather, around your legs and feet.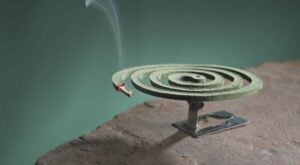 8. Mosquitoes are attracted to light so if the lights are off outside and on inside, the mosquitoes will be headed towards the light. Not only mosquitoes, just about any bug is going to be attracted to light. If you want to get the bugs outside again, turn on a light outside and the lights off inside and open the doors. They'll head out towards the light.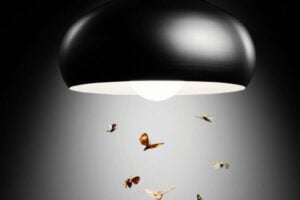 9. Mosquitoes will track you down, wherever you are. No matter if you're in a five-star hotel over-looking the Andaman Sea or a back-packers in the heart of Phuket Town, they don't discriminate. If there's a hole in your room's defenses, mosquitoes will find a way in. Windows and doors, obviously, but also vents – anywhere there's access to the outside. Best to spray your room before you sleep and keep the doors and windows closed, unless you've got fly-screens without any rips or tears. Many of us don't like sleeping with the air-conditioning but better a dry throat in the morning rather than a case of dengue.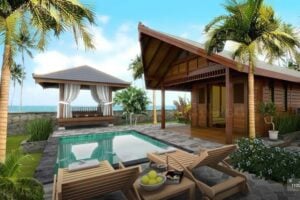 10. A mosquito net above your bed is a cage that keeps you in and the mosquitoes out. Make sure there's no way in for them – they'll find a way if there is. A good fan will also work very well but it's got to be blowing hard enough so the mosquitoes can't make a three-point landing on your body. A gentle zephyr on #1 setting won't do. If you get the position of the fan right and have the setting high enough you'll stay cool and the mosquitoes will not be able to land on you and bite.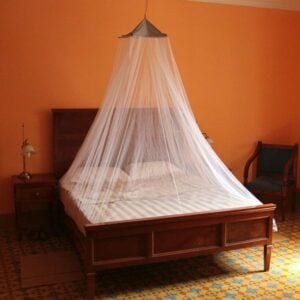 Bottomline
South East Asia has been declared the region with the greatest risk of contracting dengue by the World Health Organisation. Instances of Dengue are on the rise but you are well able to control most of the risk factors.
The Aedes Aegypti is also known as the tiger mosquito with the distinctive black and white stripes. They most frequently bite at sunrise and sunset but this species also bites during the day. But you're only at risk if the actual mosquito is carrying the Dengue virus.
Conservatively, at least 50 million people contract Dengue each year. Dengue is thought to cause around 20,000 deaths per year. The fever can take around a week to incubate after you've been bitten. You might start with a measle-like rash followed by a fever and lack of energy. Victims describe it as flu-like symptoms but many react quite differently depending on the strain of the virus.


Find more Thai Life top 10s and top 10s in Thailand on The Thaiger.

The Patong Bay Hill Resort – where your holiday begins!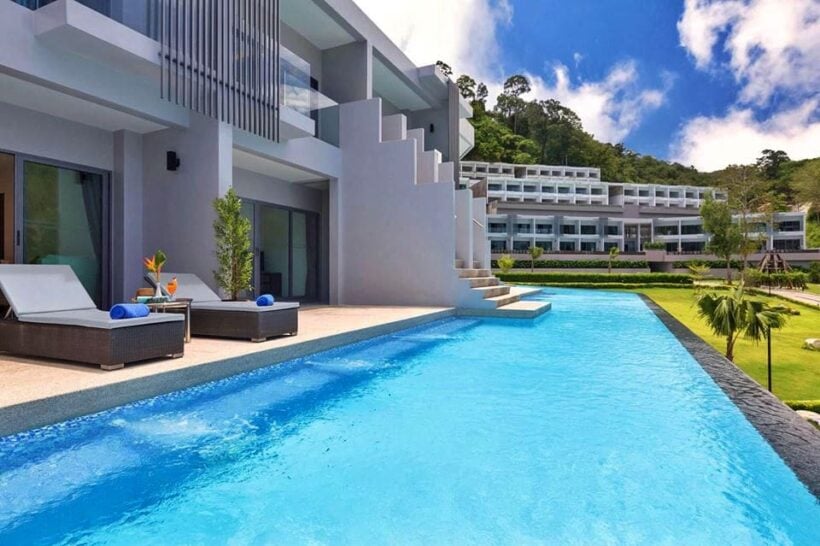 Nestled into the hills above Phuket's popular Patong Beach, the modern Patong Bay Hill Resort is a luxurious resort which overlooks the ocean and the eclectic neighborhood below. 
Welcome to Patong Bay Hill Resort 
Set in a beautifully landscaped garden, Patong Bay Hill Resort is set amongst the natural, tropical environment of Patong's Hasib-pee Hill. The resort offers majestic panoramic city and ocean views over the Andaman Sea. While private and secluded, Patong Bay Hill Resort is a just a few minutes away from Patong Beach and all of the nightlife, dining and entertainment this popular tourist destination has to offer. 
The atmosphere of Patong Bay Hill Resort is tranquil and serene. If you are looking for total relaxation while on holiday, Patong Bay Hill Resort is where your holiday begins! The resort consists of 16 buildings with 383 units. 138 of those units are on the ground floor and have direct access to a refreshing swimming pool.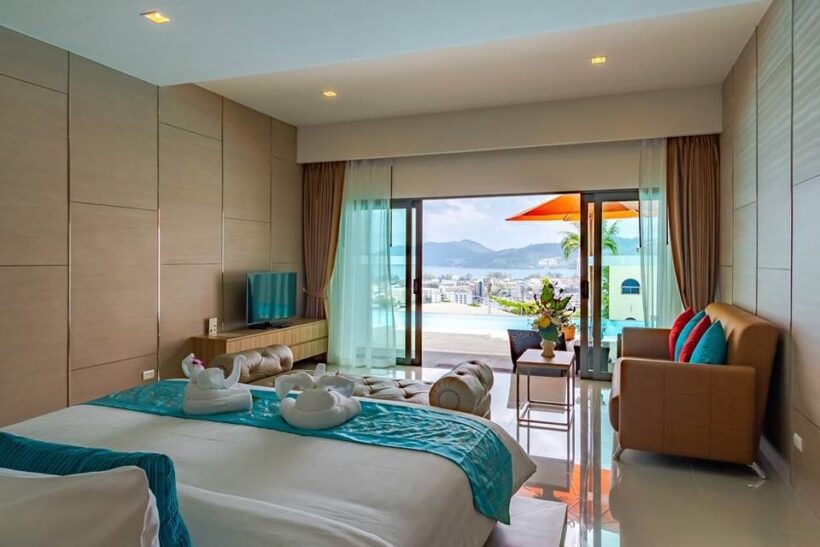 Patong Bay Hill Resort Accommodation 
The 2 bedroom suites at Patong Bay Hill Resort are luxurious. Each suite is built in a modern style with fine, contemporary furnishings. Each suite boasts a terrace or balcony with either a garden or sea view, and full amenities are provided for guest's comfort and relaxation. A few of the suites even have a private jacuzzi!
A full range of amenities are offered to guests staying at Patong Bay Hill Resort. The 2 bedroom suites have a kitchenette and microwave, as well as a minibar. For the tech savvy, each suite has both satellite and cable TV. Free high speed WiFi is also available throughout the resort, allowing those who need to work while on holiday to remain connected to the outside world. 
To ensure guest's utmost comfort, bathrobes and bedroom slippers are provided along with toiletries. There is also an evening turndown service, which is a hallmark of high quality hotels and resorts. Let us prepare the bed, so that when your day is done, all you need to do is slip in!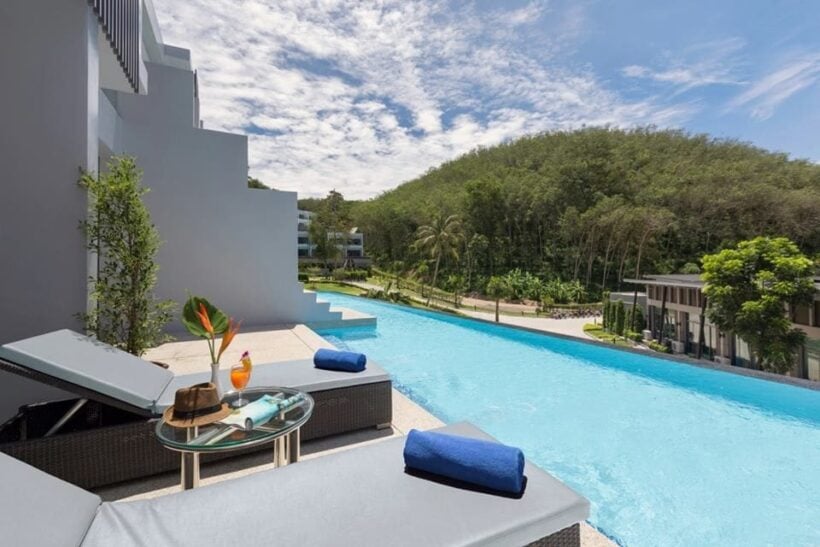 The Restaurant at Patong Bay Hill Resort 
Delicious food & beverage offerings are available at Patong Bay Hill Resort. The on-site restaurant at Patong Bay Hill Resort serves a delectable range of traditional Thai cuisine as well as a variety of international favorites. Breakfast at the resort is a splendid affair. The breakfast buffet features a live egg station as well as a mix of Asian and international breakfast choices. Lunch and dinner options are also available at the on-site restaurant. For those looking to sate their thirst, the restaurant features an extensive beverage menu which also includes cocktails & spirits. Fresh juices and soft drinks are also available. 
Book Your Stay at Patong Bay Hill Resort
Ready to book your stay at Patong Bay Hill Resort? For further queries and questions, get in touch with us. We look forward to welcoming you to Patong Bay Hill Resort, a modern, luxurious resort on the tropical island of Phuket, Thailand.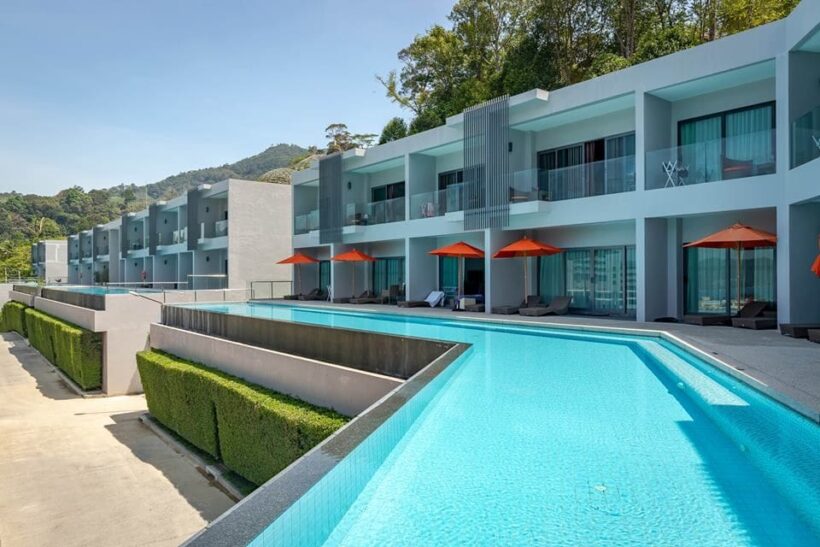 Visit www.patongbayhill.com to learn more! 
New WHO world road death report – Thailand drops to number 8 but still high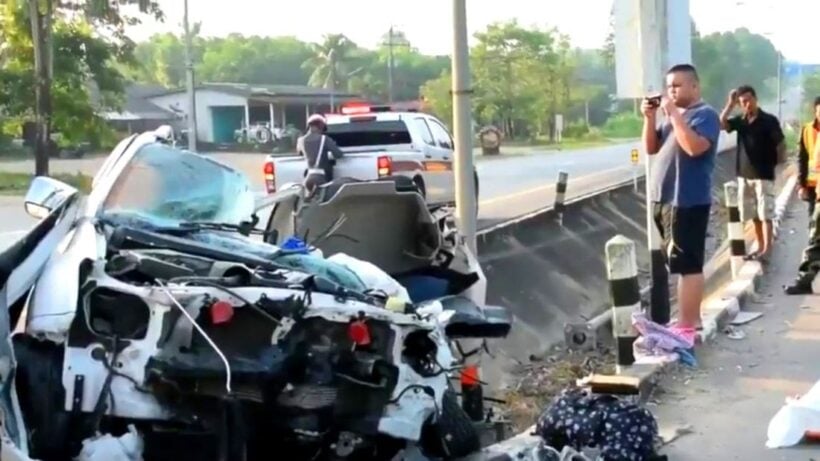 Thailand's roads remain some of the deadliest in the world. But the Kingdom has dropped from its previous number two position to number eight, behind a collection of backwater African states and other undeveloped countries.
A new report by the World Health Organisation shows that the road safety situation in Thailand hasn't improved. The shocking news is outlined in a the WHO report, Global Status Report on Road Safety 2018,
The report indicates the death rate per 100,000 population in Thailand was 32.7. This ranks Thai roads as at least the deadliest in ASEAN and amongst the deadliest in the world.
Only seven other nations fared worse than Thailand, while the countries with the highest road traffic death rate per 100,000 population were Liberia, Saint Lucia, Burundi and Chad.
The report, compiled using data from 2016 from 175 countries, shows that Europe has the safest roads with 9.3 deaths per 100,000 population. The African continent had the worst rates.
The report shows that there is an average of 22,491 people killed on Thai roads every year. South east Asia, where motorcycle-related deaths account for 43 percent of the total road toll, had an average of 20.7 deaths per 100,000 population.
Globally, the report found that the situation regarding road traffic deaths is worsening, with someone killed in a road accident every 24 seconds somewhere in the world.
The WHO road death Hall of Shame…
1. Liberia – 35.9 (per 100,000 people)
2. Saint Lucia – 35.4
Equal 3. Burundi and Zimbabwe – 34.7
Equal 4. Democratic Republic of Congo and Venezuela (Bolivarian Republic of) – 33.7
5. Central African Republic – 33.6
6. Thailand – 32.7
7. Burkina Faso – 30.5
8. Namibia – 30.4
9. Cameroon – 30.1
10. Mozambique – 30.1
John Mayer coming to Bangkok for the first time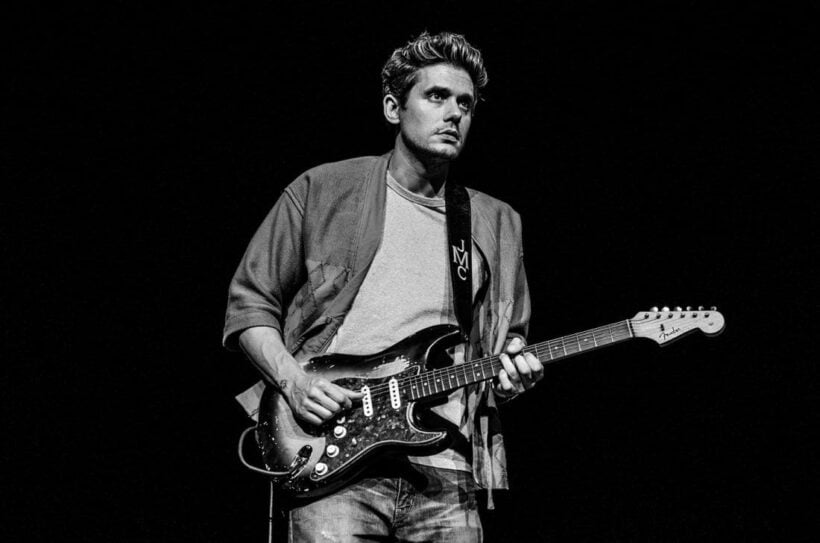 IMAGE: John Mayer Instagram, Billboard.com
John Mayer will be playing in Bangkok on April 3, 2019 for his newly announced 'Australia & Asia Tour 2019'. The 41 year old American, hailing from Connecticut isperforming for the first time in Thailand. Tickets will be released at a later date but put a circle in your calendar.
Mayer's most famous songs include "Gravity", "Your Body is a Wonderland'" and "Daughter", his talent has also lead him to play alongside legends such as BB King and Eric Clapton.

Here is  small peak into the talented John Mayer: