Everything is OK – KCon 2018 comes to Bangkok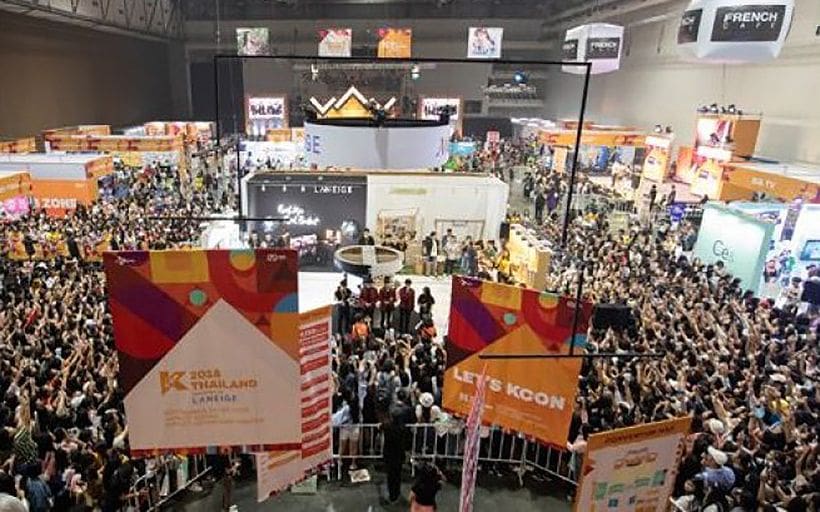 In case you've been living under a rock, K-Pop, the garish, highly-produced pop/RnB/hip-hop fusion coming out of South Korea, is the biggest 'thing' in international pop music sales at the moment. And KCon – a celebration of everything K-Pop – has just swept through Bangkok.
No fewer than 40,000 devoted fans of the Korean Wave massed at Impact Arena and the adjoining exhibition centre for KCon 2018, perhaps the biggest South Korean spectacle seen in Thailand to date.
There was K-fashion, K-beauty, K-food, K-dance, K-drama and of course unrelenting K-pop, with some of the biggest names in the genre performing. (Although BTS, the most popular of them all, is on a sell-out tour in cities around the US and London in October.)
With the pop tunes scheduled for the evenings, the huge turnout – mainly Thai teen girls but also plenty of visitors from elsewhere in Asia – spent the daylight hours checking out the non-musical action on two stages. To read the story any further probably requires a crash course in K-Pop, so don't worry if you get a bit lost in all the names and song titles.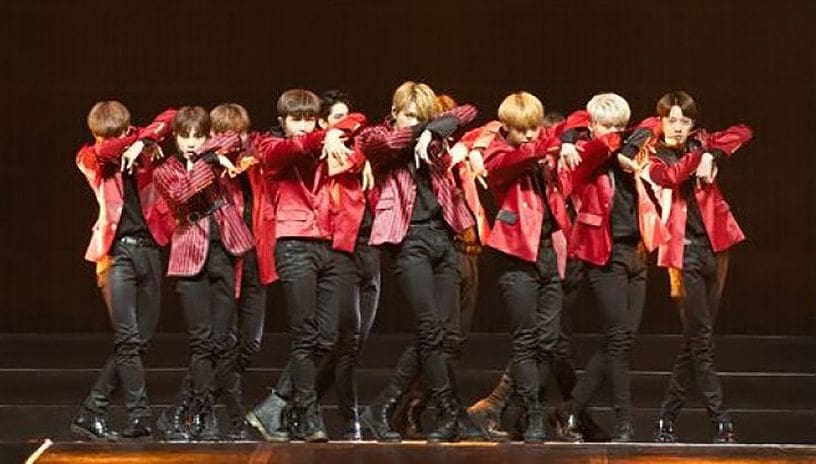 The Star Square offered events such as "Oppa loves Thai", "Thai Influencer" and a "K-Pop Cover Dance Workshop", but also, at something known as "Exclusive Fan Engagement", a chance to practise screaming at members of Golden Child and Nature.
The KCon Stage had Nature holding forth about beauty topics. Kim Chungha (Chungha) and Monsta X did sessions with Tofupop Radio and Cho Yumyong of YMC Entertainment and Lee Jooseob of MNH Entertainment presented the success of Chungha and Wanna One.
MNH put Chungha on the TV reality show "Produce 101", in which girl groups battle for survival, and she finished fourth, then joined other trainees in the "project girl group" IOI, which released the mini-album "Chrysalis".
She's found far greater fame as a solo artist and has released three mini-albums that spawned the hits "Why Don't You Know" and "Roller Coaster".
Wanna One – the first K-pop group to sell a million copies of a debut album – emerged from the same reality show, as an 11-member boy band, and have scored success with the tracks "Energetic", "Burn It Up", "Beautiful" and this year's "Boomerang", backed by a world tour.
Its members currently also pitch cosmetics, clothing, mobile games and food and beverages.
"We usually only see the music idols' abilities onstage, but for Wanna One and Chungha, their personal life stories make us understand and feel for them more," said Cho Yumyong.
"That's why the number of fans for both of them just keeps increasing. We impress on them when they're rehearsing that they have to do their best for the fans, and they never stop trying because they want to get better and better."
Lee Jooseob confirmed Wanna One and Chungha's popularity among the fans and added that, "No matter what content we attach to them, they just become more outstanding." Lee had just had a meeting with Nichkhun (Nichkhun Buck Horvejkul), the Thai guy in the South Korean boy band 2PM.
"He called me yesterday and made an appointment to meet me in the lobby of my hotel and we had a long talk. I was impressed to hear he was trying to read a book in Korean that would be difficult for even Koreans to understand. I asked him why and he said it would help him understand the language better."
Thai fans had set up K-pop booths where anyone could get their picture taken posing with a life-size cutout pop star. Others inked affectionate messages to the stars on giant boards.
The official opening ceremony in the arena noted the 60th anniversary of diplomatic relations between Thailand and South Korea, something that Nichkhun helps promote and for which he earned a thankyou certificate.
"It's a great honour for me to have the chance to go abroad and to get foreigners to love our country and culture," he said.
"I'd like to thank all the Thai fans who support Korean artists."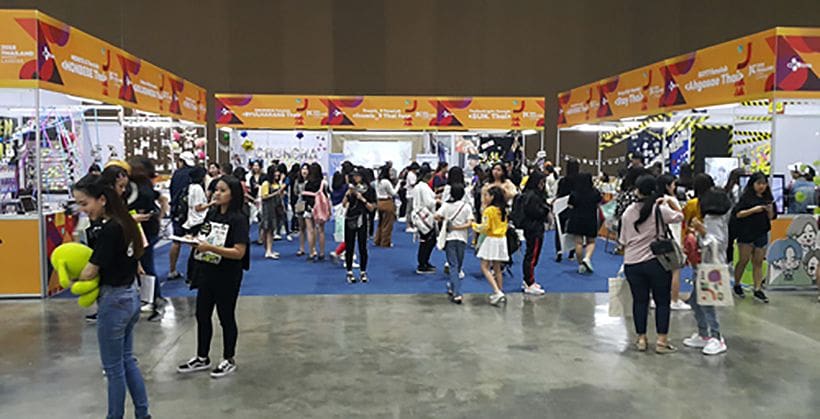 The musical proceedings began with Nature, an even more cosmopolitan group than 2PM, with Chinese and Japanese among the members. They sang their first single, "Allegro Cantibile", which is a remake of the track that opens the popular anime "Nodame Cantabile".
More of the genre's new acts followed onstage – Stray Kids (performing "My Pace" and "District 9") and Golden Child ("Let Me", "DamDaDi"). Together, the bands spelled out "THAI" – T for title song with sexy version, H for handsome, A for act cute and I for I Wannabe Like (with everyone agreeing they wanted to be like 2PM).
Chungha followed with "Why Don't You Know", "Roller Coaster" and "Love U" featuring DJ Soda, and Sunmi, formerly of the Wonder Girls, sang "Addict", "Siren" and "Gashina". The audience basically never stopped screaming and waving around white light sticks that were shaped like the numeral one, referring to Wanna One.
They'd have to wait a little longer for them, but they certainly didn't shut up when singer Shownu and rappers Jooheon and IM of Monsta X got the stage vibrating to the hip-hop beat of "Runway". The trio was soon joined by the rest of the group for "Jealousy", "Hero", "Be Quiet" and "Dramarama".
Okay, so finally it was time for Wanna One, and their frenzied female following – known as the Wannable – was melting into one big puddle.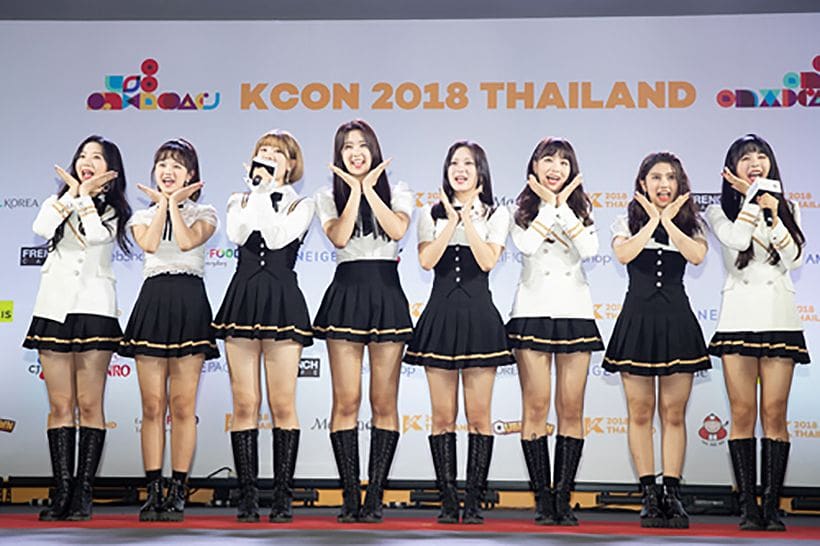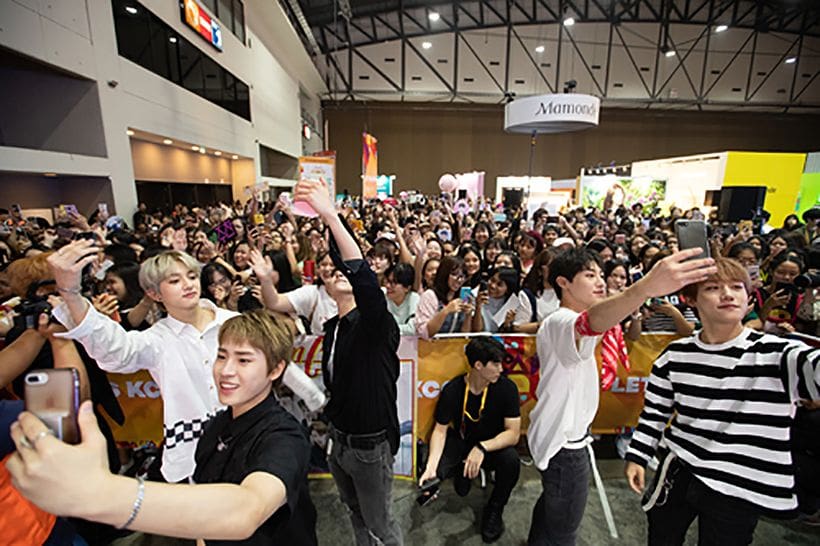 Find local events and browse venues in Thailand with Thaiger Events, or post your own today.

Read more headlines, reports & breaking news in Bangkok. Or catch up on your Thailand news.

Chinese charged over test-taking scam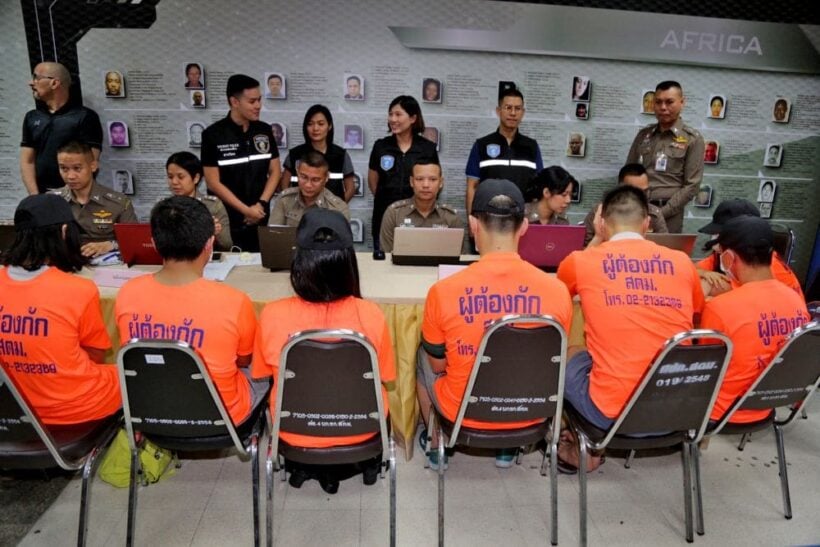 by Khanathit Srihirundaj
A scam of a different kind has been uncovered today. In this case no one was being harmed but the system was being cheated.
The Nation reports that Thai police have arrested seven Chinese who were allegedly hired to take ACT (American College Testing) exams on behalf of other test-takers who wanted good results in order to apply to study in the United States.
The first batch of five suspects – Chinese nationals between the ages of 29 and 33 – were arrested on Friday afternoon at the ACT examination site at Mahidol University's Salaya Campus in Nakhon Pathom.
The five suspects reportedly confessed to police that they had been hired to take the ACT exams on behalf of the real applicants for between 10,000 and 20,000 yuan (about 47,500-95,000 baht) per person.
They said a China-based agency had helped coordinate with the customers and arranged for their accommodation, travel expenses and fake passports – containing the real applicants' details, but with the suspects' photos – to undertake the task.
They were to get good results in the exam, discard the fake passports and travel back to their home countries, police quoted them as saying.
The second batch of two suspects – Chinese nationals 28 year old He Liu and 39 year old Huang Xiofan were arrested on Saturday at the ACT examination site at NIST International School in Bangkok's Watthana district.
Police also found that Liu was carrying eight fake passports, and he reportedly confessed to having previously taken exams for hire in various countries, including the Philippines, Malaysia and Vietnam.
The seven suspects, whose Thai visas have been revoked, were all charged with using forged passports, while Liu faces the additional charge of having fake passports in his possession for the purpose of selling them, Surachate said.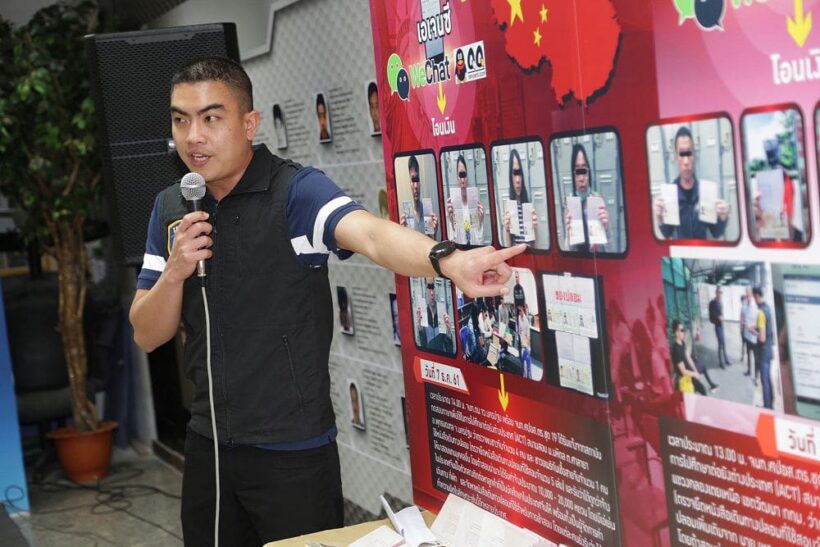 STORY: The Nation
Top 10 most popular Asian cities 2018 – Agoda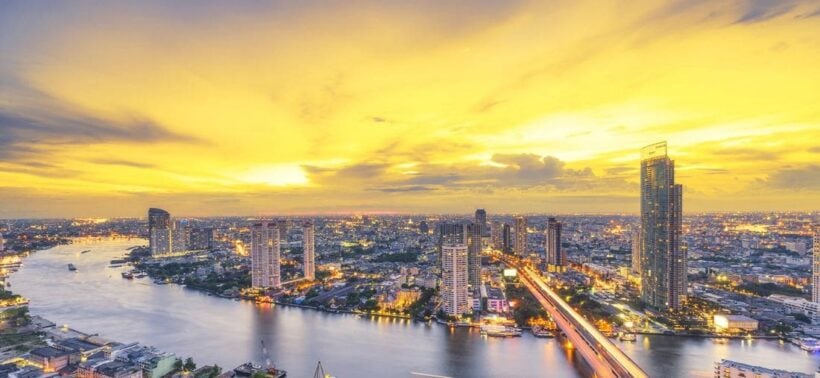 Bangkok ranks on top of the list of most-visited Asian city tourist destination for 2018. This is from Agoda, a fast-growing online travel booking platform. With millions of online bookings each year they have the data to back up their findings.
Other cities in the top 10 include Tokyo, Kuala Lumpor, Hong Kong, Osaka, Taipei, Seoul, Singapore, Bali and Pattaya.
Agoda says both Thai and foreign tourists would normally lodge in Bangkok for a night or more before continuing to the other destinations.
Agoda also reported that Thailand was placed second after Japan among Asian countries most visited by tourists because of the country's rich cultural and historical tourist attractions, clean beaches and world-class cuisine.
The 10 most popular cities among Thai tourists are Bangkok, Pattaya, Chiang Mai, Hua Hin, Phuket, Tokyo, Khao Yai, Chon Buri, Krabi and Chiang Rai.
The most-favoured country for sight-seeing among Thai tourists is Japan followed by Singapore.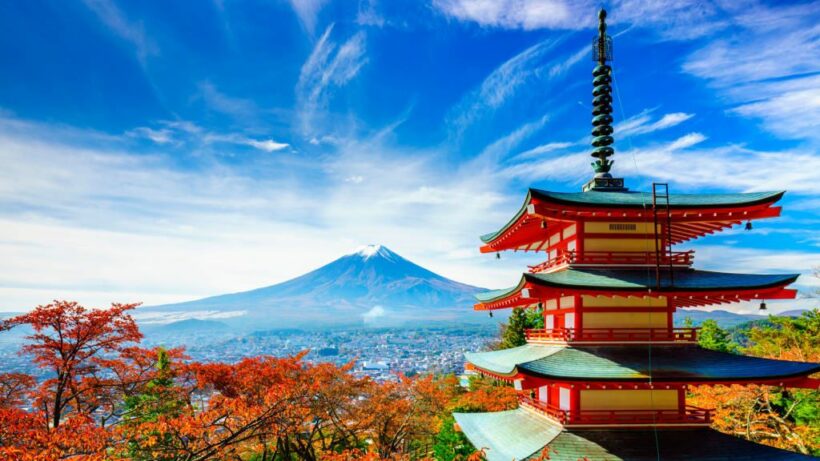 Two foreigners arrested over cannabis oil raid in BKK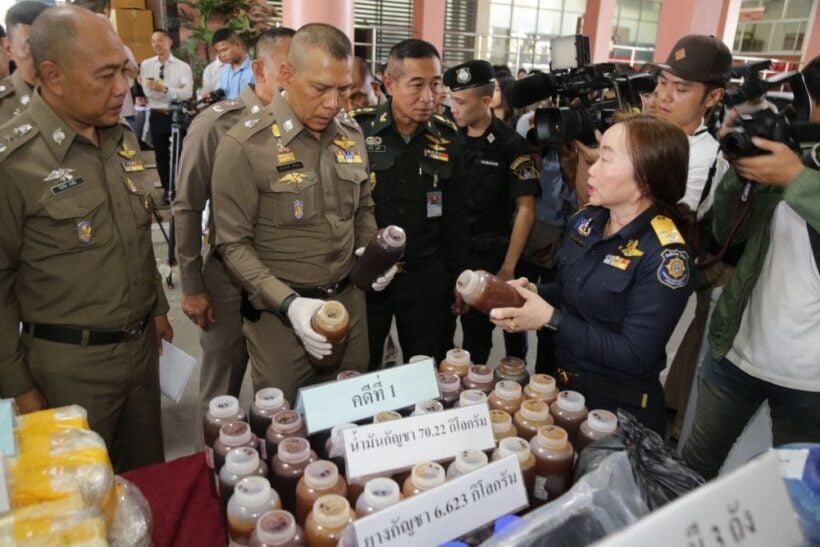 PHOTO: The Nation
A Canadian, a Brit and two Thais were arrested last week following a drug raid in Bangkok.
67 year old David Kulik from Canada was arrested last Monday in Chon Buri alongside 64 year old Brit, Joseph Toole.
The Thai Narcotics Suppression Division raided the warehouse in the Bang Phli area of Samut Prakan, south of Bangkok, which they say they operated for over a year producing cannabis oil.
During the bust Police seized 70 kilograms of oil and 6.6 kilograms of cannabis resin.
The cannabis was smuggled from Laos to the warehouse in southern Bangkok, where after having been processed into oil, was then exported to Belgium and other European countries.
Police claim that it was Joseph Toole, a former doctor, who was in charge of the oil production while Kulik helped finance the operation.  They also believe that it is a Japanese national who heads the operation.
SOURCE: ThaiVisa