Kobe Bryant dies in helicopter crash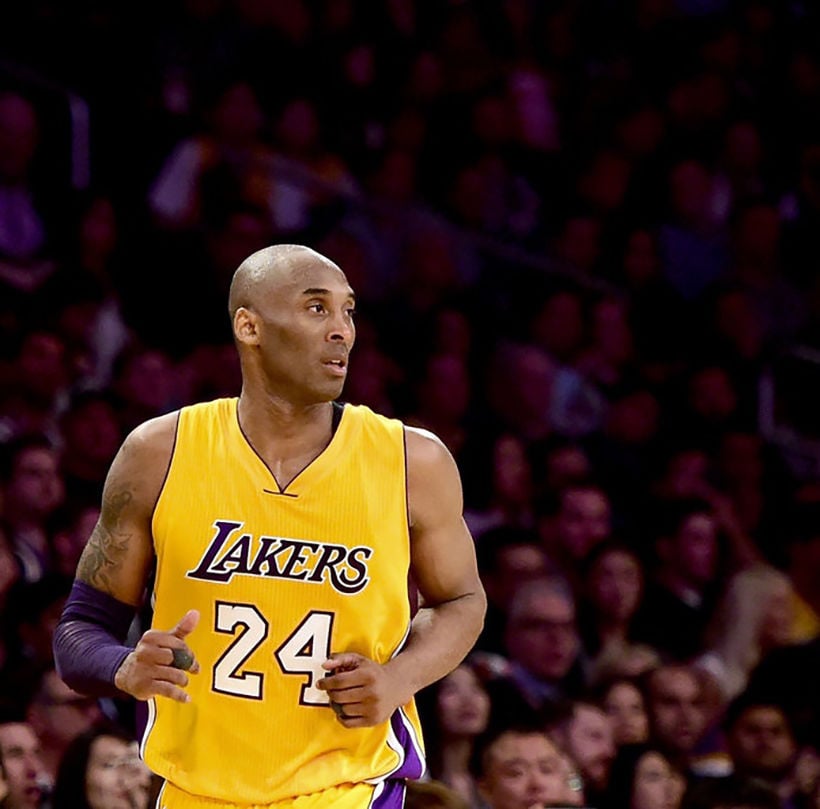 Basketball legend Kobe Bryant has died in a helicopter crash, along with his daughter Gianna. He was 41. The tragedy occurred in Calabasas, California yesterday. Nine people, including the pilot, lost their lives. There were no survivors.
Widely regarded as one of the greatest basketball players of all time, Bryant played his entire 20 year career in the National Basketball Association (NBA) with the Los Angeles Lakers. He entered the NBA straight out of high school in 1996 and won five NBA championships. He was an 18-time All Star, 15-time member of the All NBA Team, 12-time member of the All Defensive team, and the 2008 NBA Most Valuable Player.
Kobe led the NBA in scoring during two seasons, ranks fourth on the league's all-time regular season scoring, and ranks fourth on the all time postseason scoring list. Bryant was the first guard in NBA history to play 20 seasons.
SOURCE: The New York Times
Keep in contact with The Thaiger by following our
Facebook page
.


Find more SE Asian News courtesy of The Thaiger.

Broke? Find employment in Southeast Asia with JobCute Thailand and SmartJob Indonesia. Rich? Invest in real estate across Asia with FazWaz Property Group or get out on a yacht anywhere with Boatcrowd. Even book medical procedures worldwide with MyMediTravel, all powered by DB Ventures.

World travel suffers as coronavirus outbreak drags on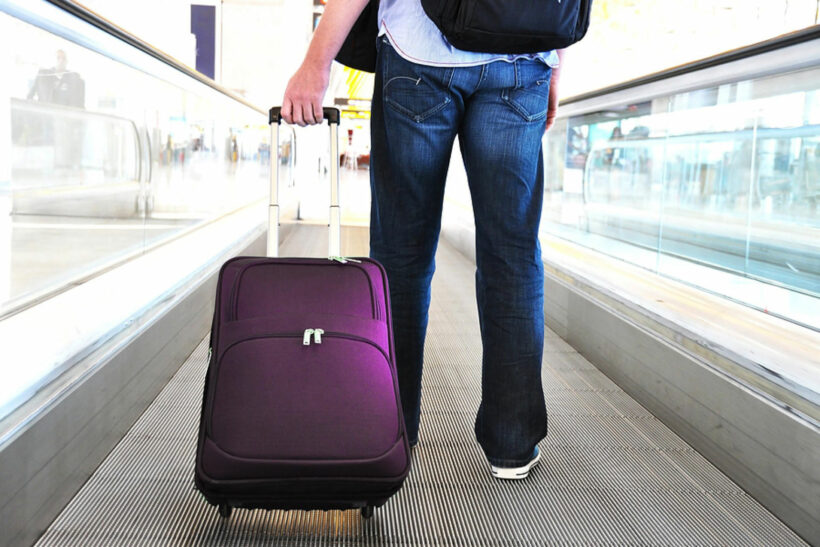 The Public Health Ministry is asking Thais planning trips to Japan and Singapore to reschedule their visits, saying that travellers need to be aware of the rising number of people infected by the coronavirus (Covid-19) in those two countries.
Dr Sukhum Kanchanapima, the permanent secretary at the Thai Public Health Ministry, says the coronavirus outbreak had reached the third stage where local people, with no record of meeting with Chinese people, are found to be infected.
Confirmed coronavirus cases in Japan has reached 66, and in Singapore 77. Thailand remains at 35 confirmed cases, of which 15 are now fully recovered,
"Thais who visited Japan and Singapore in the past 14 days, and have a fever, have to meet doctors and will get treatment free of charge. The situation in Thailand is at the second stage but it must brace for the advent of the third stage."
But the effects of the coronavirus outbreak on global tourism continues to accelerate rapidly. The impact of coronavirus is already being felt across the Asian continent. Travel agents, operators, and hoteliers are bracing for at least months, if not a full year, of disruption from the outbreak, with long-term effects that could ripple well into 2021.
Jack Ezon, founder and managing partner of luxury travel agency Embark Beyond, says the number of cancellations continues to mount – in his company's case, 75% of his travellers have cancelled their February and March departures to Southeast Asian countries
"People are put off. Sadly, a lot of them are just saying, 'I don't know if I want to go anywhere right now.' Or, in many cases, 'I'll just go next year.' They're worried about being anywhere close to the outbreak, or of getting stuck with cancelled flights if other hubs become infected."
Chris Nassetta, the Hilton CEO, has told investors that he expects the impact of the new coronavirus to last anywhere from 6 to 12 months.
"Three to six months of escalation and impact from the outbreak, and another three to six on recovery."
Catherine Heald, co-founder and CEO of the Asia-focused travel specialist Remote Lands, says it's all been about picking the right weather in the past. She say now people are just cancelling their trips for this year altogether and starting planning for 2021.
"Business in China was already low this year because of negative press about trade wars. Only 3 out of 400 trips booked last year were China-only. China was a little soft this year for leisure anyway, and Hong Kong was a mess from July with the ongoing protests there."
The broader Southeast Asia region had been benefiting from the overflow, but that momentum is on hold. "People are cancelling Sri Lanka and India just because it's part of Asia. There haven't even really been cases there, but so much is unknown that people are just staying away."
(Sri Lanka has reported one case of someone infected with the new coronavirus and India has reported three so far)
Hotels understand travellers' fears, nonsensical as they may seem. Many have extended gracious policies allowing people to change their plans throughout the Asia-Pacific region at no cost, as long as they rebook before the 2020 festive season.
But even travellers with itineraries for October have been inquiring about cancellations, according to the gossip out of leading hotel groups. They worry that if some drop in case numbers or a declaration about 'containment' doesn't come soon, the malaise in the hotel industry will drag on, probably into next year.
It took the World Health Organisation four months from the moment it announced a global alert about SARS until it said the disease was 'contained' back in 2003, and then an additional five months for the WHO to wrap up its efforts to tally new cases.
According to aviation analysts at AirInsight, the SARS outbreak cost airlines US$10 billion, and that was at a time when global business, and the aviation business, was less developed. If it takes a similar nine months for the Covid-19 outbreak to pivot into "recovery" status, which is consistent with the industry outlooks, aviation will take an even bigger hit this time.
"Think about Fukushima," Catherine Heald says, referring to the 2011 nuclear disaster at Japan's Fukushima nuclear plant.
"People didn't regain trust or interest in travel to Japan for years. After many years of reassuring travellers they didn't need to worry about radiation exposure, Japan suddenly became the fastest-growing travel destination in the world.
"If SARS was bad, this will be worse, but remember Ebola? It's still in Africa, and safari bookings are stable. Remember chikungunya? Once the news cycle moves on, people will forget. Just like everything else, it'll bounce back."
SOURCE: The Nation
Keep in contact with The Thaiger by following our
Facebook page
.
Toilet paper vs bum gun – which one is better?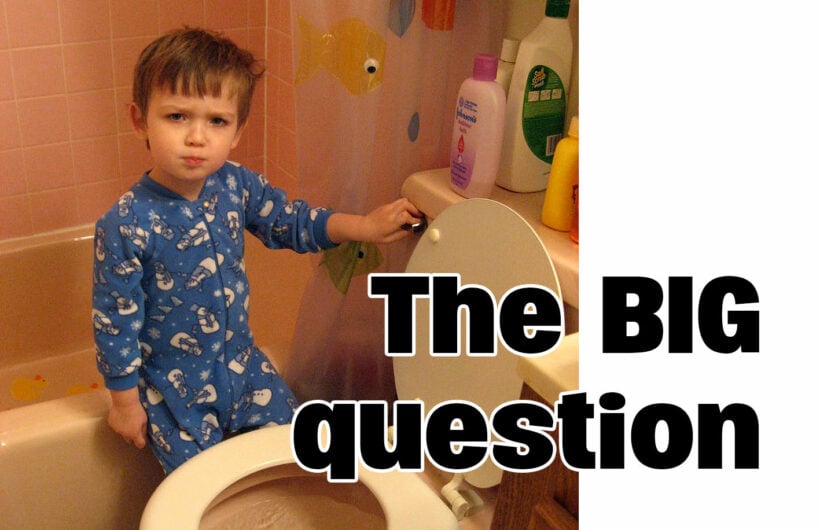 Put down your knife and fork. We're going to talk about bumguns, arse-blasters and Number 2s.
Let's take a moment and travel to a western country and sit on the toilet. We do whatever we need to do and then… where's the water gun? Instead you're confronted with a roll of toilet paper, patterned or otherwise (why?!) Asian people have been happily washing their nether regions after Number 1s and Number 2s forever. Why hasn't the West caught on? It's not as if a westerner hasn't experienced the joy and wonder of a quick squirt below and been unable to take the idea home.
Now some enterprising scientists have done the research and the bum-gun comes up the winner. An American rectal surgeon in New York, Dr Evan Goldstein, told a squeamish audience at ButtCon (basically Comic-Con, but all about bottoms instead of comics) that a squirt with water is actually a much better way to clean yourself after using the bathroom.
Now it starts getting a bit gross.
Asians already know that using toilet tissue after defecating basically means you will simply smear that faecal matter around, without actually cleaning the area. If you're eating a low-roughage diet the problem is worse.
Meanwhile, washing with water will thoroughly clean the area of any trace of faeces. A bit of well-aimed water pressure for a few seconds will do a much, much better job than a few metres of toilet paper! Finishing the spray-job with a quick wipe of tissue paper will then leave your backside feeling cleaner and fresher after every poop!
"Besides being a better cleaning agent all-around, only wiping your bum using tissue can actually lead to injuries."
Dr Evan Goldstein, speaking to Insider, said that the skin on the anus is quite thin and delicate. And dry toilet paper can be abrasive.
"This is why wiping too many times, or any harsh actions, could lead to painful tears, or tears, and even bleeding."
Some Americans have now taken on the idea of cleaning up with water and agree that using a bidet to wash your backside can be more comfortable than toilet paper. Especially for people who just had surgery, given birth, or experience irritable bowel syndrome. Scientists now also universally agree that a squat toilet is healthier than a sitting on a porcelain throne… but one thing at a time!
The contentious topic, a favourite at ButtCon, now comes down on the side of the wet finish rather than the paper finish.
But not all research on bidets or 'bum guns' is positive. A large study of women in Japan in 2010 found that frequent use of bidets could interrupt the normal bacterial flora in the vagina and lead to infection.
So, it's more hygienic and, well, it feels better (come on, admit it!). But there's also plenty of other reasons to back the bun-gun. The average American reportedly uses 3 rolls of tissue a week, the whole country goes through about 36.5 billion rolls a year. And how much water goes into making one roll of tissue paper? About 140 litres. The production of that pure white toilet paper uses even more water. Making tissue also involves the pulping of millions of trees, and using tonnes of chlorine.
And then there's all the energy involved in manufacturing, the packaging and transporting of the rolls of paper to retail outlets. Tissue paper is also known to clog plumbing and force city sewer systems and water treatment plants to work much harder.
So, next time you're reaching behind and having a quick squirt (please aim carefully), you'll feel better knowing that your backside is probably happier with the end result.
And a big shout out to all the proctologists out there for doing a job most of us wouldn't! Have fun at ButtCon.
SOURCE: msn.com
Keep in contact with The Thaiger by following our
Facebook page
.
Coronavirus UPDATE: WHO fights the 'infodemic', recession fears in Europe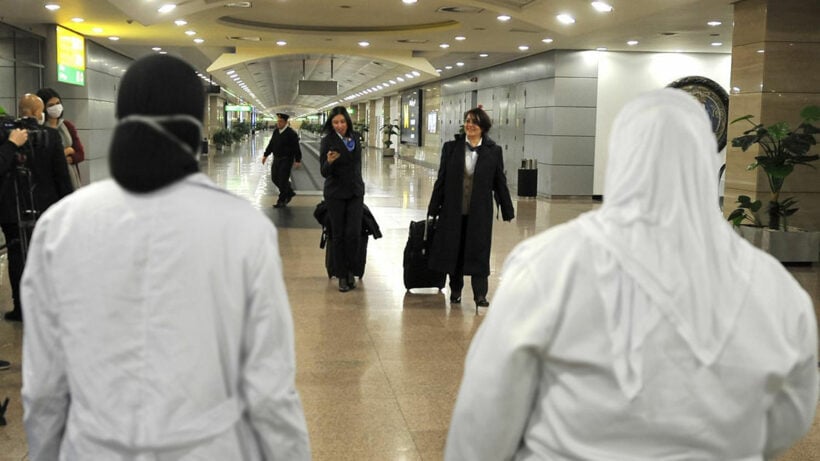 A total number of 67,100 cases of Coronavirus (covid-2019) have now been confirmed worldwide, along with 1,526 deaths reported and 8,193 people recovered. The number of reported full recoveries is now over 5 times the rate of reported deaths, and continues to rise each day.
The infodemic…
On top of the spread of the virus, there has been increasingly dangerous spread of what the World Health Organisation describes as an 'infodemic' – fake news and fuzzy maths – where people are posting all sorts of fear-mongering and random claims which are not based on science or the actual situation. Now the WHO is urging tech companies to take tougher action to battle the infodemic about the coronavirus. This week representatives from the WHO travelled to Silicon Valley (the Californian home to many of the big tech HQs) to speak directly to executives about the spread of false information.
The digital business solutions manager for the WHO, Andrew Pattison, says that false information was "spreading faster than the virus".
"Bogus claims that the virus was spread by eating bat soup or could be cured by garlic have already swept the web.
Books on the disease, hastily cobbled together to cash in on the concerns over the outbreak, have been popping up for sale on e-retailers. But often clicking on these searches for info is met with a barrage of ads offering bogus cures, face masks and 'vitamin C boosters' – Vitamin C is already listed as one of the fake cures for coronavirus (or any virus for that matter).
Social media companies have already taken some steps to remove bogus claims and inaccurate fuzzy maths predictions, as well as actively promote accurate information from reputable sources.
"Facebook, Twitter, Youtube and TikTok are already directing users that search for coronavirus on their sites to the WHO or local health organisations."
In other coronavirus news from around the world today…
• Recession fears are again in the European news after Germany's economy flatlined at the end of 2019. The coronavirus outbreak now threatens to further dampen exports to China. The German economy showed zero growth over the final three months of 2019, setting up Europe's largest economy for a difficult 2020, at the time it was predicted to begin experiencing positive growth.
The situation makes Europe especially vulnerable to the looming hit from the coronavirus outbreak. For the UK, recently dropped out of the EU, the situation could be even more hazardous as it tries to establish new trading partnerships.
• Yesterday it was revealed that 1,716 healthcare workers in mainland China were infected by the coronavirus, six have died. The revelations from China's National Health Commission . Nearly 90% (87.5%) of those clinicians were from Hubei province, where Wuhan is the capital.
• A Russian woman, who escaped from a hospital quarantine ward for novel coronavirus, will now face a lawsuit filed by heath authorities for endangering the public. Alla Ilyina travelled back from China on January 31 and was under observation at the Botkin Hospital for Infection Diseases in St. Petersburg.
The woman fled the hospital without permission by "short-circuiting the electronic lock on the door to her ward", according to St. Petersburg's chief sanitary physician. Last Thursday was actually the end of Ilyina's mandatory 14 day quarantine period, and her lawyer says that his client "had the right to return home".
• China remains the 'hotzone' for coronavirus as we head into the 2nd half of February, about seven weeks into the outbreak. Japan, Singapore and Hong Kong have the next largest identified case loads in the world. Epidemiologists note that the growth in cases continues to be linear rather than exponential, giving them hope that there will soon be a "flattening" of the graph in cases, and deaths.
"Coronavirus cases are not rising dramatically outside China despite a statistical spike in Hubei province on one day this week", according to a WHO spokesperson.
"The only exception was on a cruise liner docked in Japan, where 44 new cases were reported, bringing the total there to 218. There was also no major shift in the coronavirus's pattern of mortality or severity."
• The 'Diamond Princess' remains in quarantine in Yokohama Bay, Japan. Not all the 3,700 people on board have been tested yet – people confirmed with the virus are taken to hospitals on land to be treated, while those on board are largely confined to their cabins, according to APF. But Japanese health authorities are now permitting those aged 80 or over, who have tested negative for the coronavirus, to disembark.
"… but they would have to stay in accommodation provided by the government until further notice."


Keep in contact with The Thaiger by following our
Facebook page
.