Thailand News Today – Friday, June 5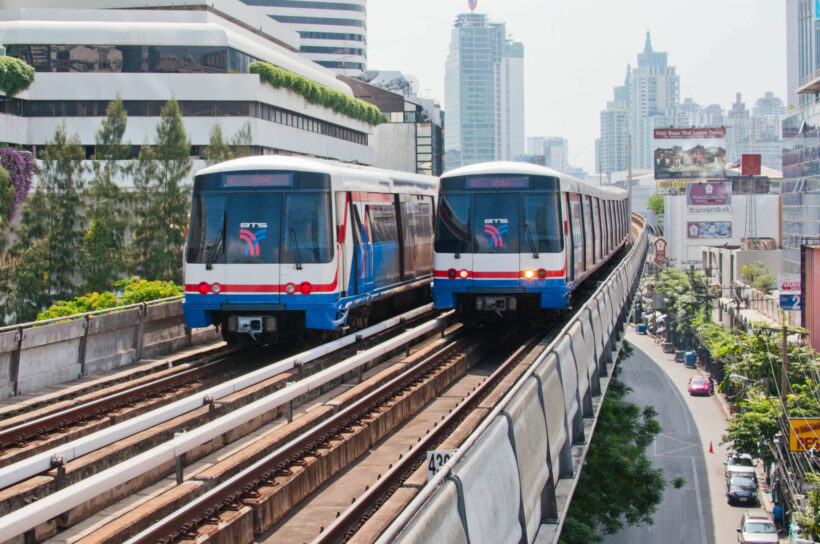 Former senior prosecutor says Thai Airways rehab plan will unveil extensive corruption
A former senior Thai crime prosecutor predicts that the rehabilitation plan for Thai Airways is bound to expose extensive corruption in the management of the stricken airline.
Wanchai Roujanavong says what's about to come will be the revealing of a veritable Pandora's Box of dishonesty and bad practice that the public would otherwise never be made aware of.
One example he gives is the allegedly exorbitant fees the carrier paid to lease aircraft, a major reason for the national airline's ongoing heavy losses. Leasing arrangements were allegedly conducted through several agents with the approval of the board. Wanchai says that without the approved rehabilitation plan, "the public would continue to be kept in the dark, while the parasites carried on sucking the blood out of the airline."
The airline is believed to have accrued debts of around 200-300 billion baht.
Lumpini boxing stadium officials side-lined over Covid-19 cluster
Thailand's army chief Apirat Kongsompong is ordering the transfer of all committee members at the Lumpini Boxing Stadium in Bangkok.
The dressing down and side-lining of the officials comes after the committee went ahead with a boxing match at the stadium on March 6, two days after the government ordered such venues to close, as part of the Covid-19 lockdown measures.
The stadium is owned and operated by the Royal Thai Army.
The stadium was later found to be a hotzone for the virus, generating a cluster of hundreds of infections that spread beyond Bangkok and into other provinces. Subsequent inspections revealed serious problems with the venue's hygiene and disease prevention measures.
Show of support for Japanese man stranded in Pattaya
Several local organisations have rallied to help a homeless Japanese man living on Pattaya beach after being left destitute by the Covid-19 crisis.
It's understood that Pattaya Tourist Police found the visibly upset man sitting on the beach with his luggage.
The Pattaya Japanese Association was called to translate and police learned that the man had been stranded in Pattaya since the outbreak of the virus and had simply run out of money. The Association paid for the man to stay in a local hotel and provided him with food, before organising his transport to the Japanese Embassy in Bangkok. Officials are now arranging for the man's return to his family in Japan.
Electricity discount has been switched off
The Ministry of Energy has announced that the national electricity discount from March to May, which differed based on the amount of electricity used and size and type of the venue, has ended and will not be renewed.
But, at best, the discount was merely a perfunctory political gesture, not a useful saving for most Thai residences. The discount was a measly 3% for most people.
Phuket's airport to re-open on June 16
There's a hot tip that Phuket Airport will be re-opening on June 16. Although not confirmed yet, three discount airlines are taking bookings from Thursday, June 16, at least from Phuket to Bangkok as well as a few other select domestic ports.
The airport's management has been posting photo opportunities of cleaners and inspections in recent days, signalling that things are warming up at the airport, closed down since April 3.
The three airlines are Thai Air Asia, VietJetAir and Nok Air. The prices ranged from 1,100 – 1,700 on the day and there are some cheaper flights later in the month.
Four new BTS stations open on Bangkok's Green Line
The new BTS Green Line extension, running between Mor Chit station and Khu Khot station in Rangsit, was opened to the public today.
The green line extension, which has four stations, was officially launched by Thai PM Prayut Chan-o-cha this morning, and opened to travellers at 1.30pm.
Keep in contact with The Thaiger by following our Facebook page.
Never miss out on future posts by following The Thaiger.
Researchers claim Thailand's bats not responsible for Covid pandemic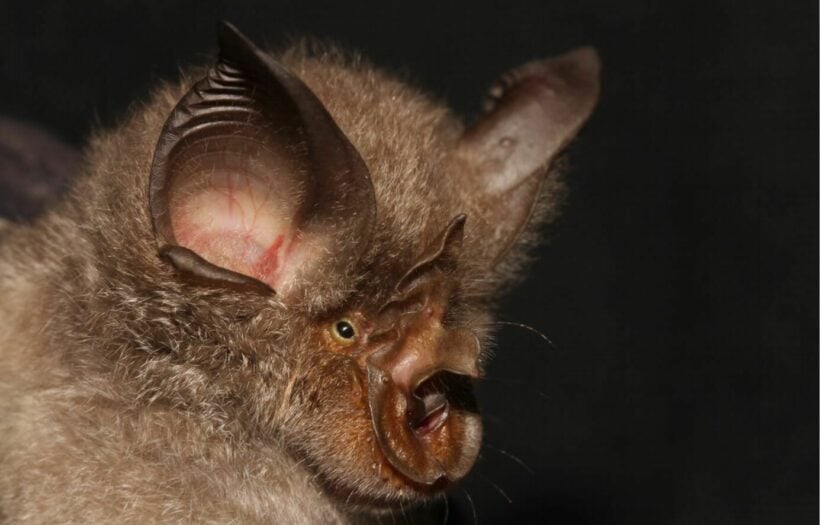 Thai researchers are claiming that horseshoe bats are not responsible for transmitting the Covid virus to humans. Supaporn Wacharapluesadee, a researcher with the Thai Red Cross Emerging Infectious Diseases-Health Science Centre, says hat even though the bats have tested for a coronavirus, it is not the strain that is transmissible to humans.
"They are in the same family [of coronaviruses], but they do not cause Covid-19. As of now, there is no evidence to show that the strain we found in bats [in Chachoengsao] can be transmitted to humans."
"However, we do need to carefully monitor its development because many emerging infectious diseases began in bat species."
Supaporn is an expert on emerging infectious diseases in bats and made the statement after a Russian news agency claimed that researchers found a new strain of coronaviruses in a Thai bat colony which closely resembles the Sars-CoV-2 virus that causes Covid-19.
Supaporn admitted that a research team from the Thai Red Cross Emerging Infectious Diseases-Health Science Centre is studying emerging pandemic threats in bat populations, she said the study's findings were misrepresented.
Rungnapar Pattanavibool, deputy chief of the DNP, says the department is aware that wild animals can transmit diseases to humans and they are working with other agencies to check imported animals for such diseases.
But Supaporn insists that public fears over the horseshoe bats are unwarranted as she says there is no evidence that the bats carrying a similar strain of Covid can transmit the strain to humans. The new strain's genetic code does, however, feature a 91.5% match with Sars-CoV-2.
And, that's not to say the bats cannot spread other strains of coronaviruses as scientists say it is likely that bats across Asia are doing the same thing. Infectious diseases such as SARS, MERS, Hendra, Ebola and Nipah, are thought to have emerged from bats, making research into Asian bats all the more necessary.
SOURCE: Bangkok Post
Keep in contact with The Thaiger by following our Facebook page.
Never miss out on future posts by following The Thaiger.
Another drug bust near the Mekong River, 500 kilograms of cannabis seized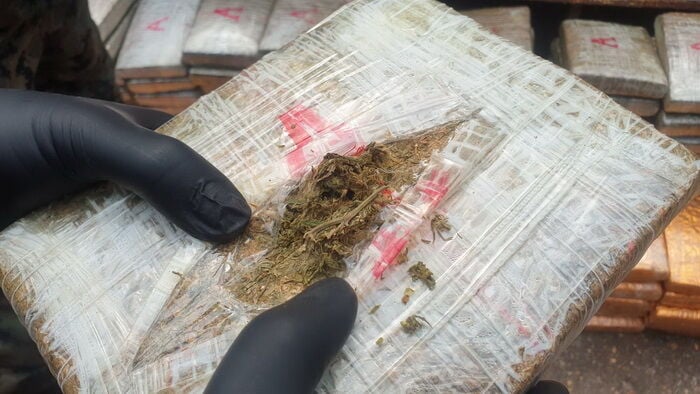 In another drug bust in Northeastern province Nakhon Phanom, police arrested a man and seized 500 kilograms of compressed cannabis. Just yesterday, border patrol police in the province seized 920 kilograms of compressed cannabis from a boat on the Mekong River. In both cases, police suspect the cannabis came from Laos, just across the river.
Police say they searched a black Nissan Navara pickup around 1am in the province's Na Kae district. Police opened the truck's bed cover and found 12 sacks with 500 packages of dried, compacted cannabis. Each package of cannabis weighed 1 kilogram, similar to the previous bust on the river.
28 year old Saravut Butngam was arrested. Saravut previously worked in construction, but has recently been unemployed. He allegedly told police that a man called him with an opportunity to make 50,000 baht. He was told to drive the pickup truck from a petrol station in the Na Kae district to a specified location in the neighbouring province Sakon Nakhon, police say. From there, another driver would take over.
Border police commander Sippanan Sornkhunkaew says he suspects the cannabis seized in the province was trafficked from Laos across the Mekong River. He says he believes the cannabis was planned to be trafficked to Southern Thailand and then smuggled across the border, possibly to Malaysia.
On Sunday morning, police confiscated 920 kilograms of cannabis from a boat on the Mekong River. When police approached the boat, men jumped off onto a smaller boat and fled the scene. The dried, compacted cannabis was wrapped in 1 kilogram packages.
SOURCE: Bangkok Post
Keep in contact with The Thaiger by following our Facebook page.
Never miss out on future posts by following The Thaiger.
How to Wai like a Thai, with Som | VIDEO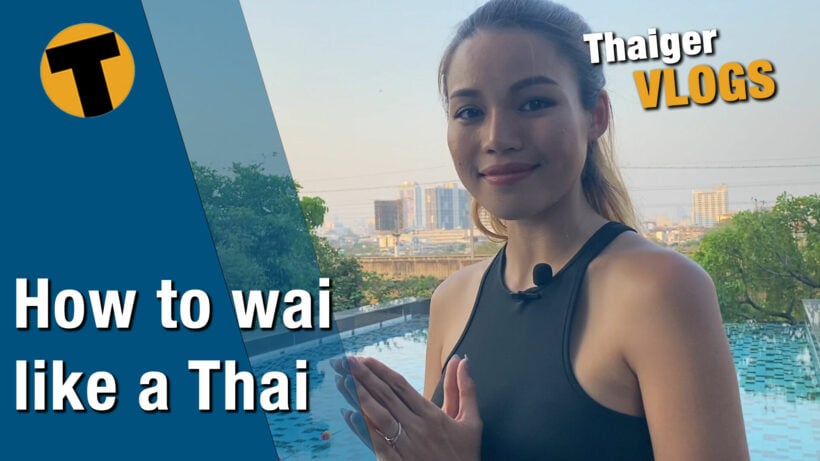 The wai, the polite gesture Thais use for greetings, farewells, prayers and even apologies, dates back to the 12th century, where both hands clasped together in front proved that you weren't holding a weapon. That's the folklore anyway.
Recently, the greeting has increased in general popularity around the world as a anti-Covid 'safe' replacement for the western handshake. So, how, when and with whom should you wai? Here's a few easy tips to learn how to wai. Today Som teaches us some of the basics of the lovely Thai 'wai' (pronounced 'why').
As a foreigner you don't look Thai, dress Thai and you probably can't eat full-strength Thai curry either. So this means you're exempt from Thailand's most nuanced courtesies. There's a lot of subtlety in the Thai wai so, chances are, you're not going to get it right. But your best efforts will be appreciated.
How to wai when you're uncertain? At a minimum, when someone wais to you, return the gesture with a kind smile and an acknowledging nod. In restaurants and shops: You'll often receive a wai from shop and restaurant staff. It's not necessary to wai in return to anyone providing you with a service of this nature. Instead, a nice (grateful) smile is plenty. To children / those younger than you:
Also, there's no need to wai to a child or anyone who's clearly younger than you – so, baby boomers, you're increasingly in the clear! The wai is a mark of respect to elders.
Keep in contact with The Thaiger by following our Facebook page.
Never miss out on future posts by following The Thaiger.