Thailand News Today – Friday, June 5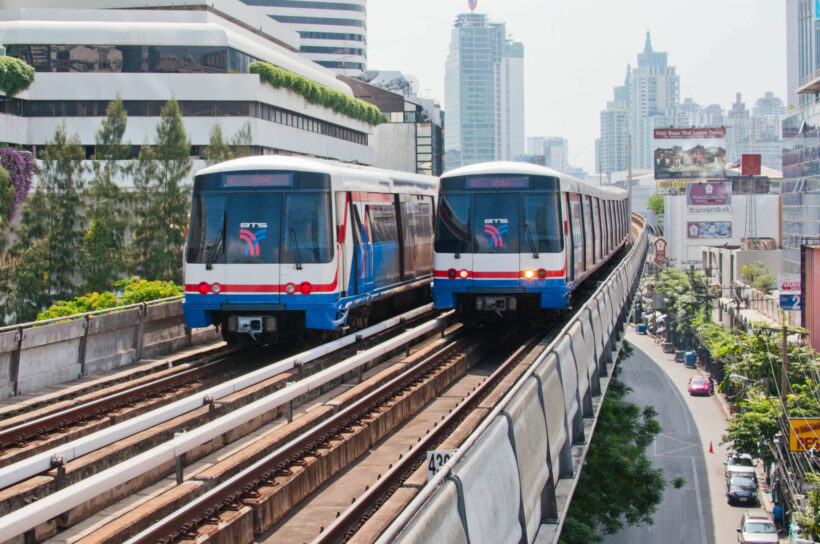 Former senior prosecutor says Thai Airways rehab plan will unveil extensive corruption
A former senior Thai crime prosecutor predicts that the rehabilitation plan for Thai Airways is bound to expose extensive corruption in the management of the stricken airline.
Wanchai Roujanavong says what's about to come will be the revealing of a veritable Pandora's Box of dishonesty and bad practice that the public would otherwise never be made aware of.
One example he gives is the allegedly exorbitant fees the carrier paid to lease aircraft, a major reason for the national airline's ongoing heavy losses. Leasing arrangements were allegedly conducted through several agents with the approval of the board. Wanchai says that without the approved rehabilitation plan, "the public would continue to be kept in the dark, while the parasites carried on sucking the blood out of the airline."
The airline is believed to have accrued debts of around 200-300 billion baht.
Lumpini boxing stadium officials side-lined over Covid-19 cluster
Thailand's army chief Apirat Kongsompong is ordering the transfer of all committee members at the Lumpini Boxing Stadium in Bangkok.
The dressing down and side-lining of the officials comes after the committee went ahead with a boxing match at the stadium on March 6, two days after the government ordered such venues to close, as part of the Covid-19 lockdown measures.
The stadium is owned and operated by the Royal Thai Army.
The stadium was later found to be a hotzone for the virus, generating a cluster of hundreds of infections that spread beyond Bangkok and into other provinces. Subsequent inspections revealed serious problems with the venue's hygiene and disease prevention measures.
Show of support for Japanese man stranded in Pattaya
Several local organisations have rallied to help a homeless Japanese man living on Pattaya beach after being left destitute by the Covid-19 crisis.
It's understood that Pattaya Tourist Police found the visibly upset man sitting on the beach with his luggage.
The Pattaya Japanese Association was called to translate and police learned that the man had been stranded in Pattaya since the outbreak of the virus and had simply run out of money. The Association paid for the man to stay in a local hotel and provided him with food, before organising his transport to the Japanese Embassy in Bangkok. Officials are now arranging for the man's return to his family in Japan.
Electricity discount has been switched off
The Ministry of Energy has announced that the national electricity discount from March to May, which differed based on the amount of electricity used and size and type of the venue, has ended and will not be renewed.
But, at best, the discount was merely a perfunctory political gesture, not a useful saving for most Thai residences. The discount was a measly 3% for most people.
Phuket's airport to re-open on June 16
There's a hot tip that Phuket Airport will be re-opening on June 16. Although not confirmed yet, three discount airlines are taking bookings from Thursday, June 16, at least from Phuket to Bangkok as well as a few other select domestic ports.
The airport's management has been posting photo opportunities of cleaners and inspections in recent days, signalling that things are warming up at the airport, closed down since April 3.
The three airlines are Thai Air Asia, VietJetAir and Nok Air. The prices ranged from 1,100 – 1,700 on the day and there are some cheaper flights later in the month.
Four new BTS stations open on Bangkok's Green Line
The new BTS Green Line extension, running between Mor Chit station and Khu Khot station in Rangsit, was opened to the public today.
The green line extension, which has four stations, was officially launched by Thai PM Prayut Chan-o-cha this morning, and opened to travellers at 1.30pm.
Keep in contact with The Thaiger by following our
Facebook page
.
Alcohol bans tomorrow and Monday in Thailand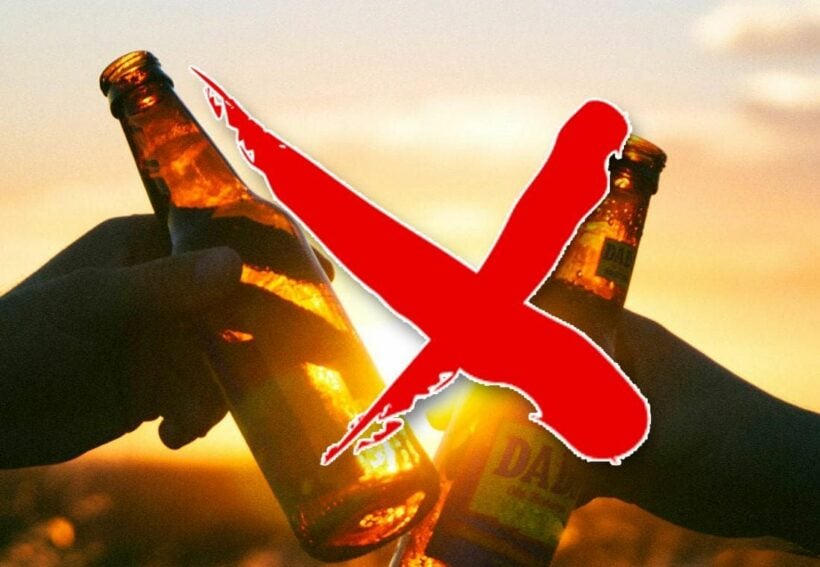 2 Buddhist holidays, Asahna Bucha Day, and the start of Buddhist Lent, fall on this weekend. As a result the government has added Monday, July 6, as a national holiday.
There will be an alcohol ban tomorrow, Sunday (July 5) and Monday (July 6). No alcohol will be sold or served on these days.
The dates of these important Buddhist holidays, and the ensuing long weekend and alcohol ban, falls just days after pubs, bars and entertainment venues have been allowed to re-open. The alcohol bans will put a dint in the re-opening plans for many small businesses who have been hit hard by the enforced closures and the ban on tourists coming into Thailand.
Various news outlets around the country have published a variety of confusing headlines on the matter. Because of the confusion you may have to 'roll with the punches' as the ban is applied in your particular area and is managed by the local police. For now, you have at least a day or so to stock up.
Asanha Bucha Day is a public holiday in Thailand marking the day when the Lord Buddha delivered his first sermon at Benares in India over 2,500 years ago. The exact date of the holiday is determined by the waxing moon and the lunar months, but is usually held in July or August.
The Buddha preached his first sermon at a deer park and from this sermon the Dharma (doctrine) of the Buddha was symbolised as a wheel. The Dharmachakra is also known as the Wheel of Life, Wheel of Law or Wheel of Doctrine and can be seen on flags in temples and buildings all across Thailand. Similarly, pictures or models of deer can often be seen at temples or in depictions of the Buddha.
Keep in contact with The Thaiger by following our
Facebook page
.
Covid-19 update: 40 days with no locally transmitted cases (July 4)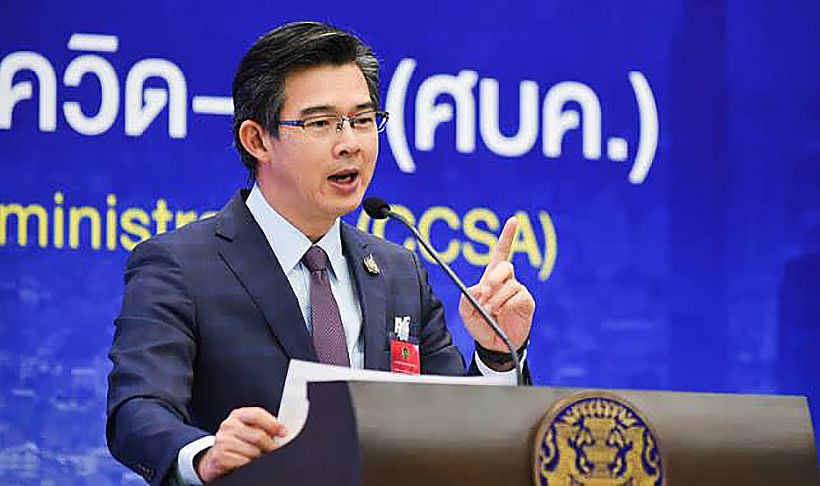 The Centre for Covid-19 Situation Administration confirmed this morning that Thailand has not recorded a single locally transmitted case of Covid-19 in 40 days. 5 imported cases were reported today of repatriated Thai nationals – 1 from Kuwait, 1 from the UK and 3 from Sudan. All were discovered in state quarantine facilities.
CCSA spokesman Dr Taweesilp Visanuyothin says Thailand remains on guard, and social distancing measures will continue to be enforced despite the 40 day milestone, as factors such as illegal immigrants remain a potential danger of contagion. Border control is a top priority for Thailand and although limited international travel is resuming, very strict precautions remain.
Only very limited groups of foreigners can enter, and numbers are severely restricted. These groups include those with work permits and medical reasons, but entry requires extensive paperwork, quarantines and is approved on a case-by-case basis.
General travel and tourism remain closed for the foreseeable future due to the threat of Covid-19 resurgence around the world, according to Taweesilp. Thailand is exploring potential "travel bubbles" with some countries that are deemed to have controlled the virus, as determined by the World Health Organisation.
As of today Thailand has had a total of 3,185 cases, of whom 3,066 of those recovered. There have been 58 deaths related to the virus.
SOURCE: The Pattaya News
Keep in contact with The Thaiger by following our
Facebook page
.
Major international retailers banning monkey-picked coconuts – VIDEO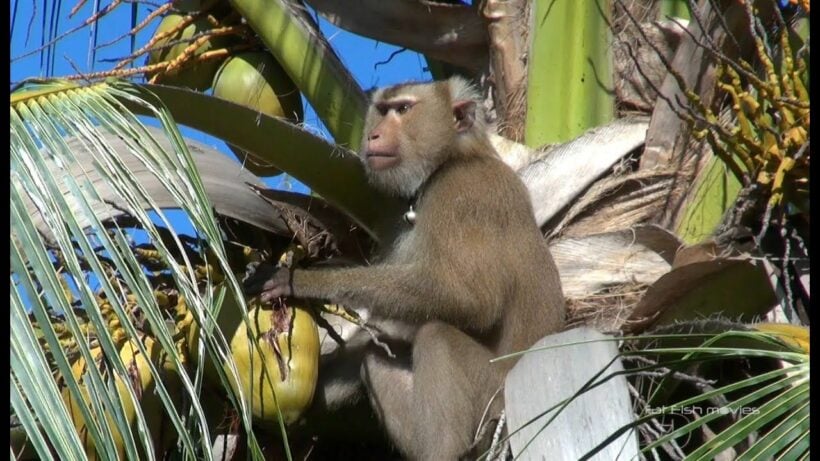 Allegations of animal abuse are prompting major Western retailers to pull Thai coconut products from their shelves, amid accusations that the coconuts are picked by monkeys treated inhumanely. People for the Ethical Treatment of Animals claim monkeys are snatched from the wild and trained to pick up to 1,000 coconuts a day. The animal rights group says pigtailed macaques are treated like "coconut-picking machines".
PETA claims monkeys are used by farms supplying 2 of Thailand's best known coconut milk brands: Aroy-D and Chaokoh, which are exported to many countries, including Europe and the US.
"Following PETA Asia's investigation, more than 15,000 stores will no longer purchase these brands' products, with the majority also no longer buying any coconut products sourced from Thailand monkey labour."
The BBC reports that in the UK, major retailers Waitrose, Ocado, Co-op and Boots are pledging to stop selling some coconut products from Thailand.
"Our own-brand coconut milk and coconut water does not use monkey labour in its production and we don't sell any of the branded products identified by Peta. We don't tolerate these practices and would remove any product from sale that is known to have used monkey labour during its production."
The Morrisons chain said it has already removed products made with monkey-picked coconuts from its shelves. Sainsbury's, the UK's second largest grocery chain, told the BBC…
"We are actively reviewing our ranges and investigating this complex issue with our suppliers."
A PETA statement says it has found 8 farms in Thailand where monkeys are forced to pick coconuts for export around the world. Male monkeys are reportedly able to pick up to 1,000 coconuts a day; it's thought that a human can pick about 80.
"Other coconut-growing regions, including Brazil, Colombia and Hawaii, harvest coconuts using humane methods such as tractor-mounted hydraulic elevators, willing human treeclimbers, rope or platform systems, ladders, or they simply plant dwarf coconut trees."
The group says it's also discovered "monkey schools," where the animals are trained to pick fruit, as well as ride bikes or play basketball to entertain tourists.
"The animals at these facilities, many of whom are illegally captured as babies, displayed stereotypic behaviour indicative of extreme stress. Monkeys were chained to old tyres or confined to cages that were barely large enough for them to turn around in."
"One monkey in a cage on a lorry (truck) bed was seen frantically shaking the cage bars in a futile attempt to escape, and a screaming monkey on a rope desperately tried to run away from a handler."
SOURCE: Bangkok Post
Keep in contact with The Thaiger by following our
Facebook page
.