A reduction of 100 million+ plastic bags at 7-eleven stores in one month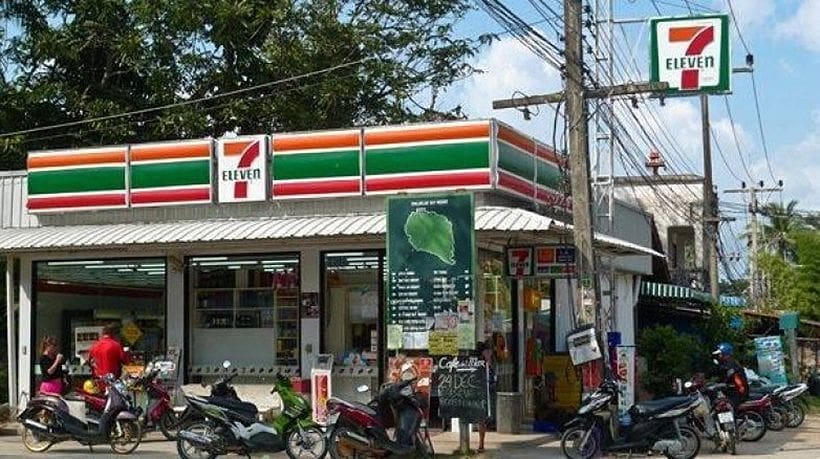 More than 100 million plastic bags have not bee used at Thailand's 7-eleven stores in the past month, valued at more than 20 million baht.
CP All Public Company, the sole operator of 7-Eleven convenience stores in Thailand, announced its intention to reduce and, eventually, to eliminate the use of single-use plastic bags at all their stores throughout the country.
Read more about that program HERE.
Siamrath news is reporting that 102,323,402 plastic bags have been rejected or unused between December 7 to January 13. The savings, some 20,464,681 baht, will now be donated to Siriraj Hospital.


Read more headlines, reports & breaking news in Thailand. Or catch up on your Thailand news.
Premchai verdict and prison sentence comes just 5 days before the election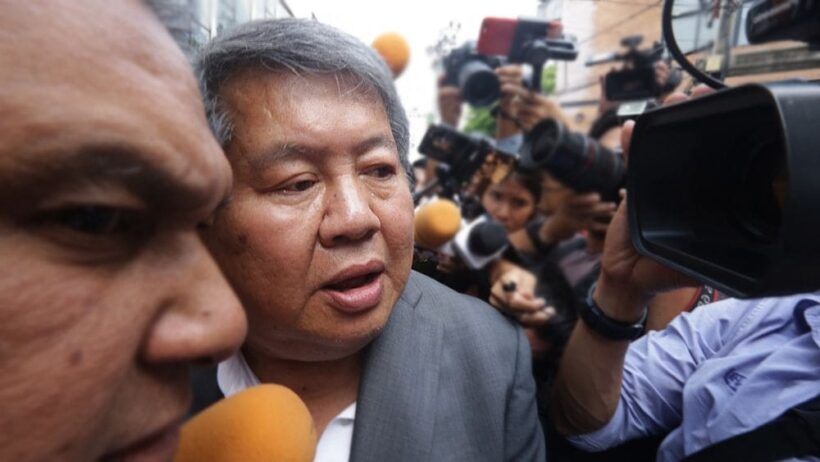 Premchai Karnasutra, once listed among Thailand's richest people, has been found guilty in a Kanchanaburi court of poaching protected animals, and sentenced to 16 months in jail.
Wildlife rangers arrested the 64 year old tycoon along with four other associates in the Thungyai Naresuan nature reserve, a world heritage site in Kanchanaburi in February last year.
The incident has caused public outrage in Thailand over the past year since the story came to life. Social media has been running strong with people expressing their scepticism that the country's justice system would bring the 64 year old to justice, claiming the system often allows the rich and powerful to walk free.
The judge said Premchai, the president of construction giant Italian-Thai Development, was sentenced to a prison term for poaching protected animals and illegal possession of protected animal carcasses, and firearms offenses.
Wildlife rangers said they tracked down gunshots and followed the sound at the time only to find the carcasses of a black leopard, a barking deer and Kalij pheasants left behind.
The black leopard, listed as a vulnerable species, was found dissected and scalped.
The rangers, said they were offered bribes but turned them down. They also found two rifles, a double-barrelled shotgun, and ammunition by the campsite.
Apart from the social media outrage in the lead up to today's verdict, graffiti depicting black leopards has also popped up around the country in a bid to pressure authorities to find Premchai guilty.
With the election only five days away the outcome of today's verdict and sentencing was always likely to provide ammunition for undecided voters.
Premchai's legal team have not announced an appeal of the sentence at this stage.
Kanchanaburi is Thailand's far west on the Myanmar border.
Premchai imprisoned for 16 months – Kanchanaburi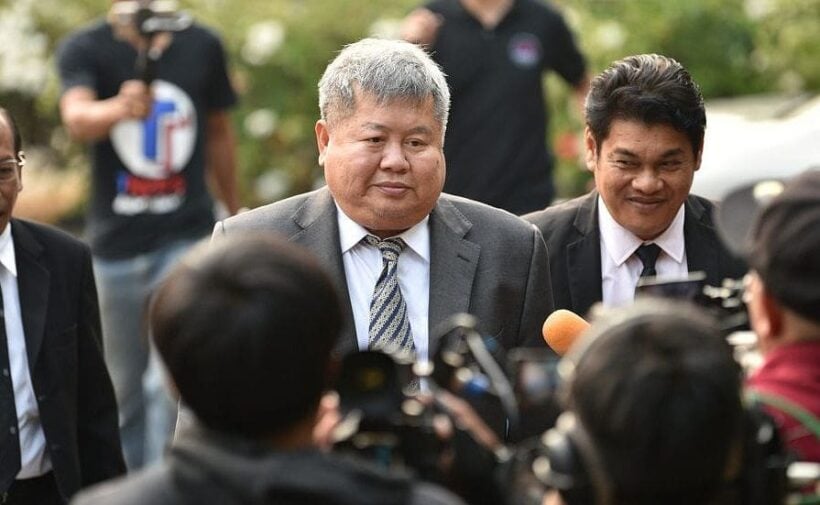 PHOTO: Premchai arrives for this morning's verdict – Khaosod English
Premchai Karnasutra, the Thai construction tycoon, has been imprisoned for 16 months after the verdict on the long running case was announced in court this morning.
The Thong Pha Phum Provincial Court has sentenced Premchai to 16 months in prison for weapons-related charges and conspiring to poach wildlife. The court found him not guilty of poaching a black panther in the wildlife sanctuary.
Premchai, the boss of Italian-Thai Development, Yong Dodkhruea, Nathee Riamsaen and Thanee Thummat were charged by the Office of Public Prosecution Region 7 in April last year on six charges, acting through prosecutors in Thong Pha Phum.
The charges were filed after the four were arrested by park officials on February 4 of last year in the Thungyai Naresuan Wildlife Sanctuary, in Thong Pha Phum, in possession of firearms and the carcasses of a rare black leopard and other protected animals.
Six per cent of Thai university students have attempted suicide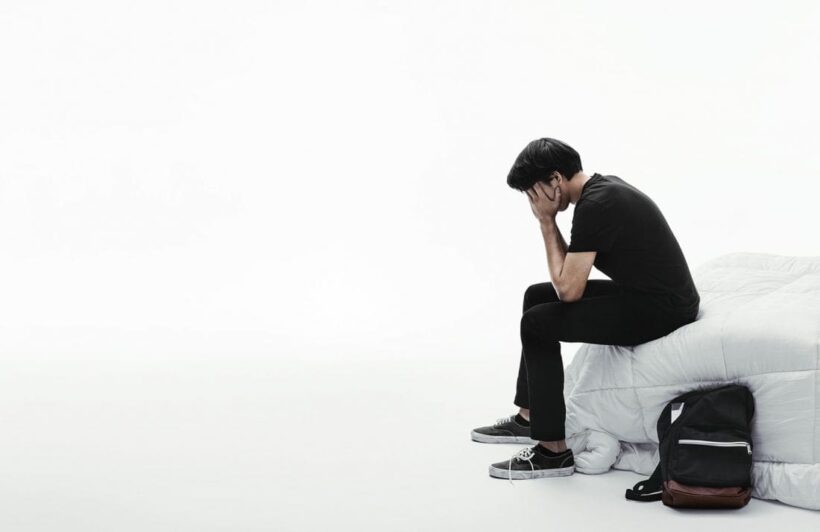 Recent research reveals a disturbing finding that over 6 per cent of university students have attempted suicide.
The study findings have been highlighted after several students killed themselves in recent weeks.
"From research on university students' depression during the past three to four years, it can be concluded that 6.4 per cent of students turned suicidal and tried to take their own life," said Asst Professor Dr Piyawan Visessuvanapoom, lecturer at the Chulalongkorn University's Faculty of Education.
The studies were both in Thailand and overseas, she added.
According to the research, most student suicide attempts were in dormitories or homes.
The common triggers for the actions were quarrels with someone very close, learning problems and relationship issues.
"Health problems, anxiety, stress and poor ties with parents and friends contribute to depression," Piyawan said.
"Given that half of university students' lives were about studies, lecturers could play a role in preventing a descent into depression."
"Lecturers should understand that students are diverse. When a group of students cannot do something, try to understand them and see how you can help."
Asst Professor Dr Nattasuda Taephant, who heads the Centre for Psychological Wellness, explained that everyone becomes sad from time to time.
"But if sadness is prolonged, a person may sink into depression."
Nattasuda said academic results that were below expectations, plus money problems, soured romantic ties or friendships, or the sudden loss of something important could upset students' lives and drive them into depression.
"The depressed tend to view the world and their situation negatively. Their past experiences affect their interpretation of what they are facing," she said.
She said those with depression tended to keep themselves away from others, lose interest in their studies and become suicidal.
"What the depressed want most is someone who agrees to listen and think for them. Lecturers, friends and family members can improve their emotional wellbeing," she said.
She said parents in particular should avoid any suggestion that they do not accept their children's mistakes.
In serious cases, he recommended that the depressed seek counselling from experts.
If you or anyone you know is in emotional distress, please contact the Samaritans of Thailand 24-hour hotline: 02 713 6791 (English), 02 713 6793 (Thai) or the Thai Mental Health Hotline at 1323 (Thai).
SOURCE: The Nation