7-Eleven stores to reduce the use of plastic bags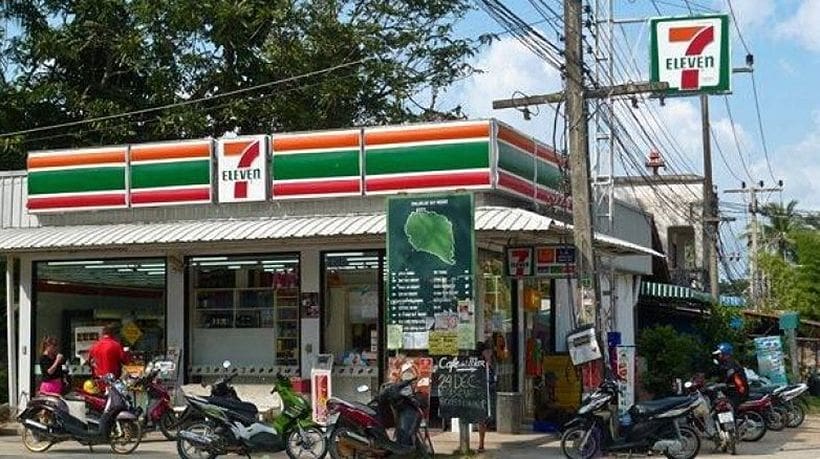 If you ever want to see Thailand's one-use plastic problem in stark view, head on down to any convenience store and see how much plastic marches out the door with each customer. But that might be about to change…
Thai PBS reports that CP All Public Company, the sole operator of 7-Eleven convenience stores in Thailand has announced its declaration of intention to reduce and, eventually, to end the use of single-use plastic bags at all the stores throughout the country.
"We chose the date – 7th day of the 11th month – to announce our determination to reduce and end the use of plastic bags at 7-Eleven stores and invite all Thais to join our effort by reducing at least one plastic bag each which can help ease the global warming problem," said Mr Thanin Buranamanit, managing director and chief executive officer of CP All.
He said that CP All had launched the "7 Go Green" project since 2010 with an intention to promote sustainable environment for communities, the society and the country through various projects under the concept of "joint creativity and sharing opportunities".
He said, from now on, every customer who declines to accept plastic bags would be given a 10 point score if he/she made payment through 7 Value Card.
Thanin disclosed that the company had expanded its campaign to reduce the use of single-use plastic bags to universities, hospitals and several tourist destination in cooperation with Tourism Authority of Thailand, the Ministry of Natural Resources and Environment, national parks and environment organizations among others.
All 7-Eleven stores on islands popular for tourists such as Samui, Lanta, Phi-Phi, Yao Yai, Tao and Samet have stopped using small plastic bags except for hot food, plastic cap seals and plastic wrappings of plastic straws.
Check The Thaiger report on the plastic bag problem HERE.

SOURCE: Thai PBS

Tour company owner fined 2,000 baht for threatening taxi driver with sword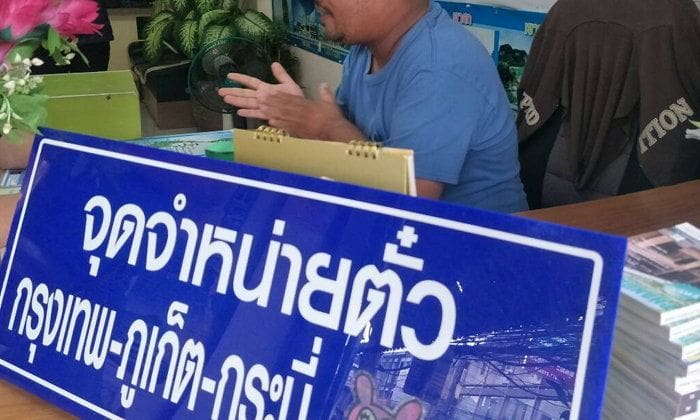 PHOTO: Sanook
A tour company owner has been fined a mere 2,000 baht by police in Surat Thani after threatening a taxi driver with a sword.
The video (below) shows 39 year old Suphakit Sindamrern the alleged owner of Buddy Travel in the Kaset market area heading to his car to retrieve a sword from the boot. Suphakit told an official yesterday that it was :all a misunderstanding".
Watch the video of the man HERE.
The argument was apparently over two tourists who had inquired about transport after just arriving in a minivan. Suphakit has a vehicle that he uses to transport passengers, but it is not licensed.
He was fined by the police for carrying an offensive weapon and could face later sanctions from his local land transport office regarding the use of an unregistered vehicle as a taxi service.
SOURCE: Sanook
Thaiger Radio News – Saturday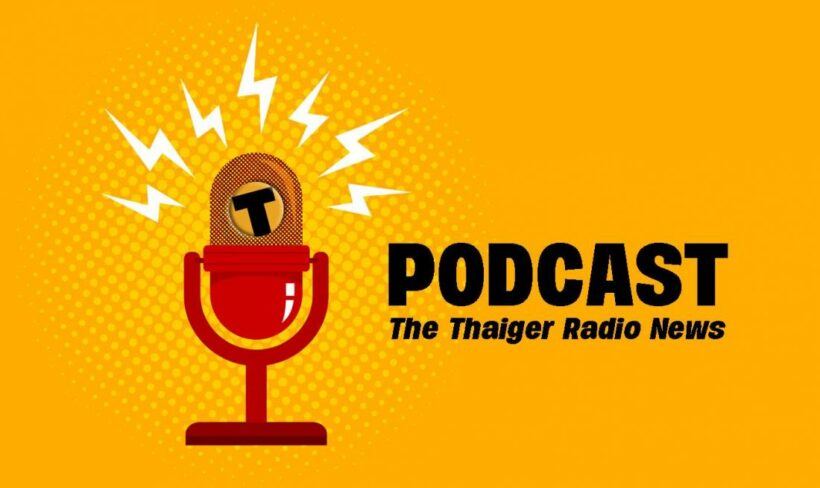 Thaiger Radio News – Friday