Justice minister orders probe in prison deaths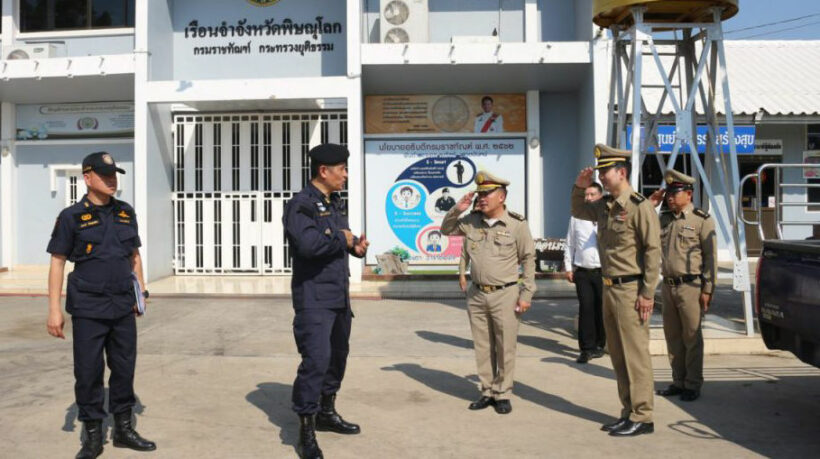 An investigation is now proceeding into the deaths of four inmates at the Phitsanulok Provincial Prison who died with "extremely low potassium and high levels of thyroid hormone in their blood", more commonly thought to be food poisoning.
The Thai Justice Minister Somsak Thepsuthin, who ordered the probe, says he suspects prison administrators were inadvertently, or possibly even deliberately, negligent. He says he'll take legal action against anyone found at fault, to seek compensation for the families.
Doctors say the four inmates, who died between December 29 and January 4, had elevated levels of thyroid hormone, which led to fatal complications. Hundreds more inmates at the prison have shown similar symptoms, prompting a medical team to conduct blood tests on 3,500 prisoners.
Twenty four inmates with severe symptoms were sent for treatment to two local hospitals, according to provincial health chief Piya Sirilak. Another 690 with high thyroid hormone levels are now under medical surveillance. Authorities believe the thyroid dysfunction might be the result of eating meat tainted with a thyroid hormone, but say test results will take a few weeks.
The family of one of the dead, a 27 year old who was convicted of a drug offence, are petitioning Minister Somsak for a clear answer about his death. They insist their relative was a sportsman and in good health, with no previous chronic ailments. They were unable to speculate that his health deteriorated in prison due to malnutrition. He was to be released on January 30.
Corrections Department director-general Narat Sawettanan visited the prison on Monday and declared the problem "under control."
"Conditions should return to normal in seven days."
He says if it's confirmed that prison food led to, or even contributed to the deaths, he'll take disciplinary action. Phitsanulok Prison has more than 3,000 inmates and only 120 guards and 2 nurses. Narat pledges to provide more manpower "until the matter is resolved and the population is restored to health."
As for adding more doctors and nurses, he says there's simply not enough manpower, considering the number of inmates. Narat points out that funding has recently been approved for a second hospital for the Corrections Department, which might increase the number of available doctors and nurses, but he isn't sure it will be enough.
Narat claims he reprimanded administrators for not sending the four ailing inmates for treatment sooner. All four men died whilst sleeping in their cells, each of which holds 50-100 prisoners. CCTV footage showed no hint of foul play. Narat told reporters he's waiting for the department's inspector-general to report on the quality of the food at the prison.
SOURCE: Thailand Today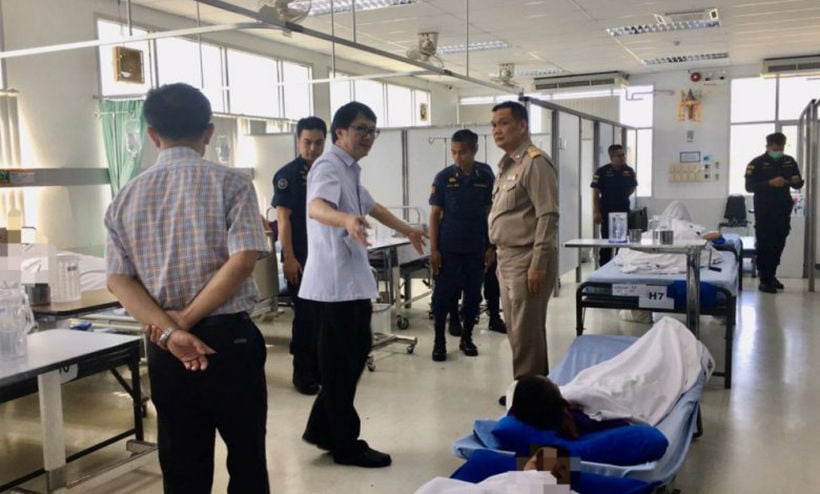 PHOTO: 77kaoded.com
Keep in contact with The Thaiger by following our
Facebook page
.
30 million in lottery windfall to central Thailand winning tickets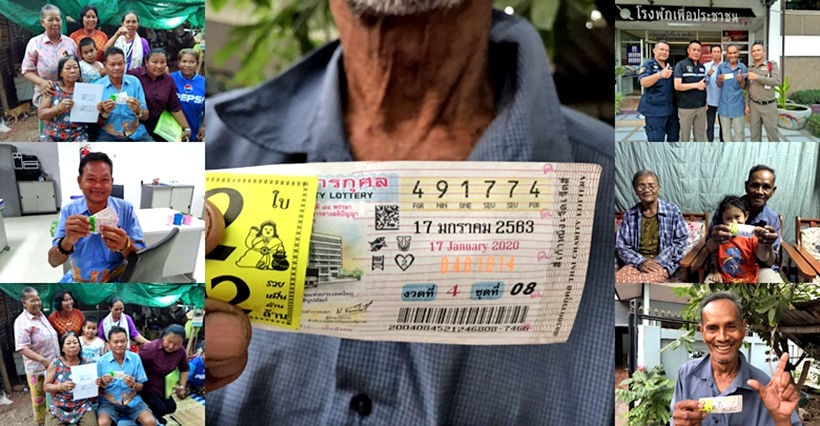 There's been three big winners for last Friday's bi-monthly Thai Government Lottery in Thailand's central provinces. The winning numbers for the latest draw on January 17 were 491774 with winnings of 6 million baht up for grabs for every winning ticket.
73 year old Prakob Pansaior from Jaturas District in Chaiyaphum Province was the first winner. As soon as he realised he had a winning ticket he drove to the Jaturas Police Station to confirm the evidence of his win. He told reporters that he dreamed of his mother who had passed away who gave him some of the numbers. He told INN News that the money will help pay off debts and the rest will go to his grandchildren.
The second winner was 57 year old Rayrai Lerdpudsa, a village chief of the Baan Hua Saphan Village in Nong Bua Ra Heaw District. Rayrai had two winning tickets, bringing in a total of 12 million baht.
The third winners 40 year old Manit Wannahat from Kaset Sombun District. Manit currently works at the City of Paradise in neighbouring Nakhon Sawan Province. Manit also had two winning lottery tickets bringing in 12 million baht. He and his wife have a 3 year old daughter. The couple said that even winning a two-digit prize would've been a surprise. The family promised to plan carefully with where the money will go.
SOURCE: Thai Residents
Keep in contact with The Thaiger by following our
Facebook page
.
Nine garbage trucks caught illegally using Bangkok's public incinerator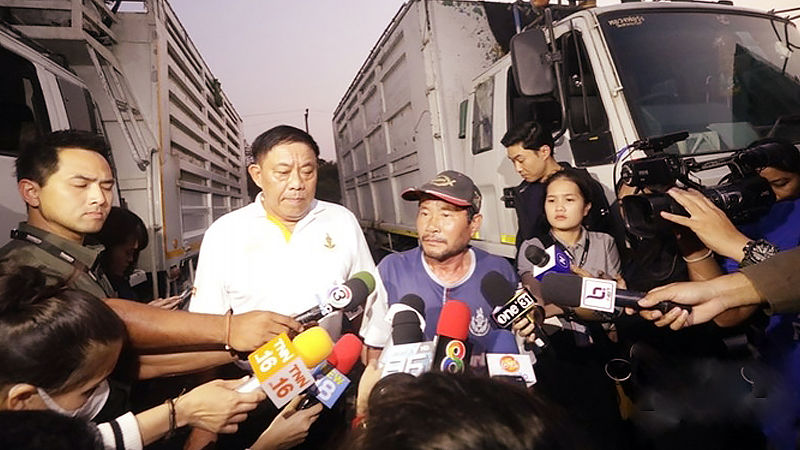 Go find your own garbage incinerator!
Bangkok governor Aswin Kwanmuang is leading the charge to stop garbage trucks from outside the city using the municipal incinerator, joining city officials in seizing nine garbage trucks from the central province of Samut Sakhon province found illegally dumping trash.
"Today we seized nine trucks that carried garbage from Suan Luang and Thamai subdistricts in Samut Sakhon province,"
The governor says officials quietly watched on the activities of trucks at the facility for about a week before the Thursday raid. He told reporters city auditors became suspicious when they notised a spike of about 100,000 baht a day in the cost of trash disposal at the incinerator, which normally burns about 3,500 tonnes of garbage daily.
An investigation was launched and plainclothes officers went to the facility to observe, until it was confirmed that something was going on. Thai media report that administrators in the Tha Mai and Suan Luang subdistricts of Samut Sakhon hired a private contractor to dispose of garbage from their localities. The company then allegedly colluded with officials at Bangkok's Nong Khaem incinerator to do the job.
Aswin says he suspects city officials were involved in the scam and promises an investigation, adding that a complaint will be filed with police to demand compensation from the owner of the rogue garbage trucks.
SOURCE: Thai PBS World
Keep in contact with The Thaiger by following our
Facebook page
.
Thai teacher caning a student in Ayutthaya reports to police – UPDATE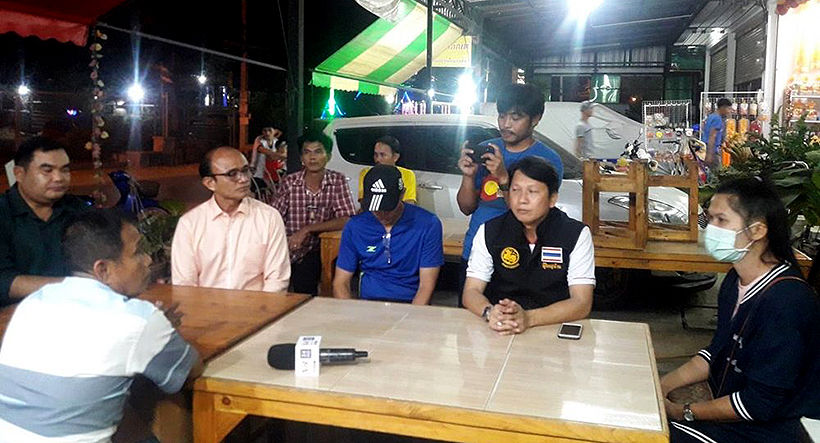 A teacher, now identified as teaching in Ayutthaya, north of Bangkok at the Chiang Rak Noi School, met with the girl's mother and police last night. Teacher Som Ruseeprasit was caught on video flogging a young female student whilst screaming appalling Thai swear words at the student. The girl was struck at least three times in the video although he admitted to striking her more than three times. He also confirmed to police that he had hit other students in the class. He was working as a PE teacher at the school.
The video was posted on the Education For Liberation of Siam Facebook page. The video has been removed from the page but showed the teacher beating the young student with a great deal of force with a cane, or long piece of slim wood.
The mother met with police and the teacher last night to register a formal complaint of violence and assault on her daughter by the teacher. Although the teacher apologised at the meeting the mother says she will continue with her assault complaint and expects the police to lay charges.
The words the teacher used whilst beating the student with a wooden cane were some of the worst words you could use in the Thai language, and translate as "asshole" and "bastard", and worse. The teacher told police that he beat the student because she hadn't cleaned the room properly.
In Thai law, it is illegal for a teacher to strike a student.
SOURCE: Matichon Online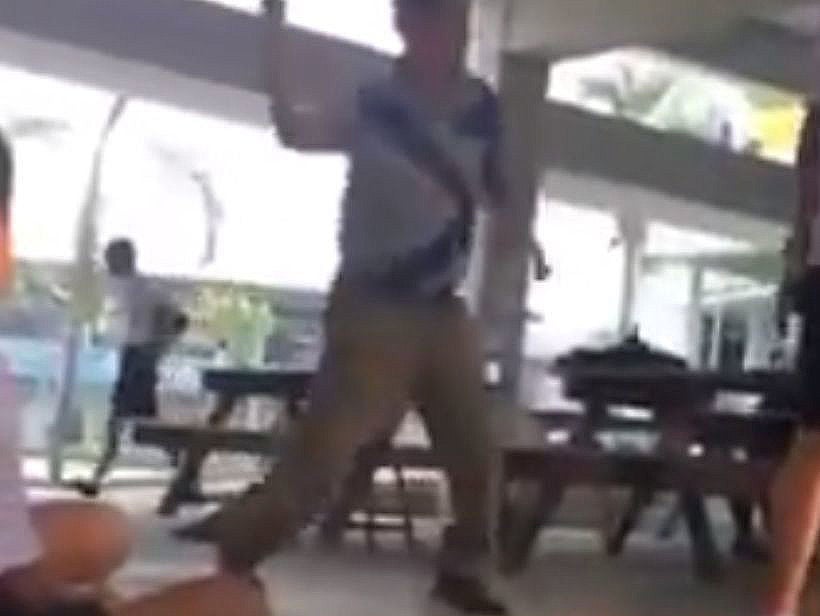 Keep in contact with The Thaiger by following our
Facebook page
.