Siam Songkran Festival lights up this year's Songkran in Bangkok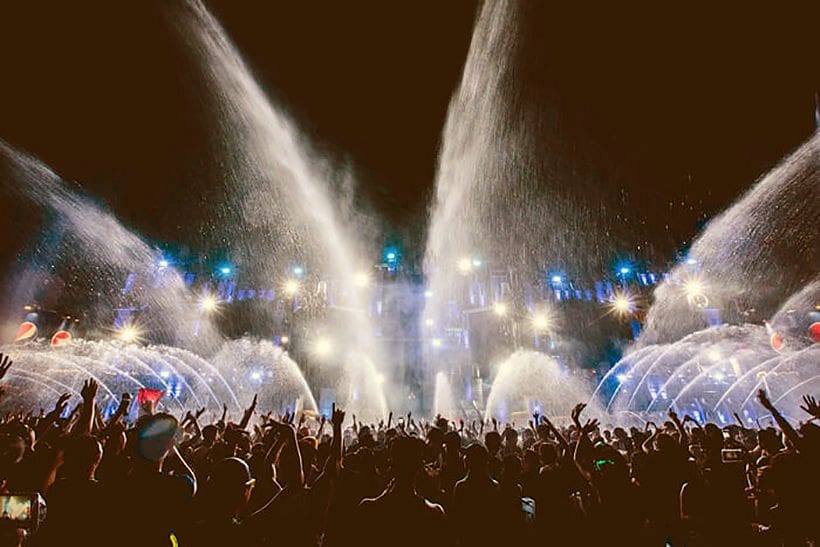 Sick of running around Bangkok with your 200 baht Tesco water pistol? Combine the annual water festival with a world class music festival instead.
Welcome to Siam Songkran, Thailand's newest four-day Songkran festival set to be held April 12 – 15 at Bangkok's largest city centre entertainment zone, SHOW DC Arena.
A time of tradition, Songkran is also a time of fun with family and friends, and Siam Songkran is set to blend Thai and Western cultures with a packed music and entertainment program and the largest water fight in Bangkok.
Held over four days with four outdoor zones and two huge stages showcasing live music from the biggest acts in Thailand and around Asia. Headliners include Yellow Claw, Afrojack, Coone and Crisis Era, while many others will perform such as Dolf, Zatox, Darren Styles and more.
#SIAMSongkran tickets can be purchased online at www.siamsongkran.com and range from 1,500 baht for a single day pass, to 6,400 baht for a VIP 4 Day Pass. For those looking for the ultimate festival experience, special VVIP Packages are available from 100,000 baht (for 6 pax) to 385,000 baht – the first festival pack with a pool suite.
Powered by SHOW DC, Clubbing Asia, One and Zaap, Siam Songkran will take place April 12 – 15 at SHOW DC.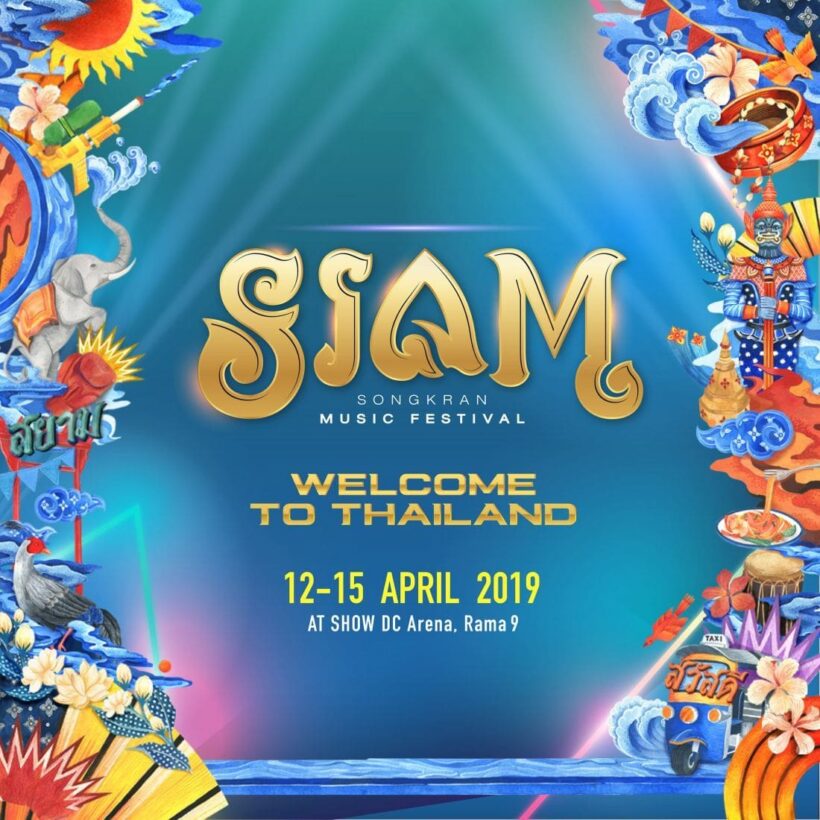 Link for further details HERE.
Keep in contact with The Thaiger by following our
Facebook page
.
Beauty clinic designs special face masks for facial treatments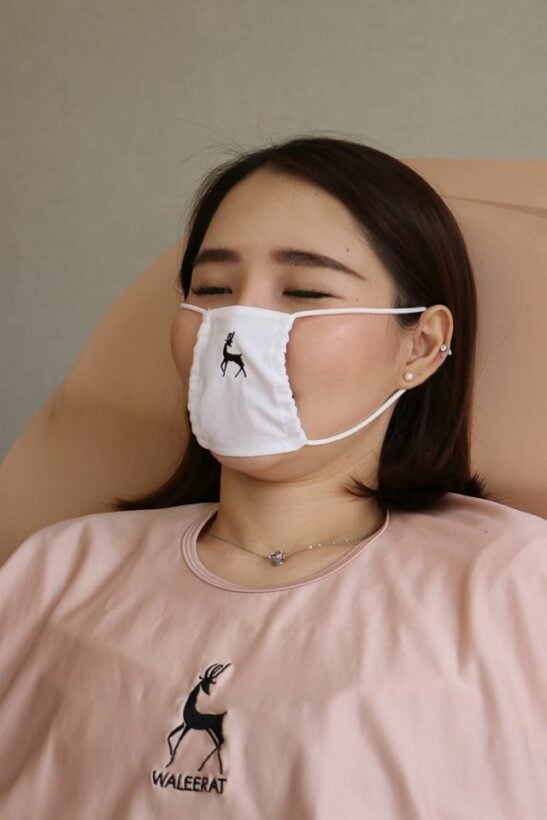 A skin and beauty clinic has designed a mini face mask for clients getting close-up facial treatments to prevent the spread of the coronavirus and comply with the rules set out by the government. But the mask allows therapists to still get to most of the face so they can apply the same procedures.
Waleerat Clinic in Bangkok made re-usable cloth masks that are narrower than typical face masks, covering the mouth and nose but leaving the cheeks open. The staff also protect themselves by wearing face shields. The clinic's chief told Reuters they also plan to design another mask the leaves most of the nose out so they can treat that area without taking the mask off the client.
"At first, I thought it was weird but it is actually really great because it's specifically designed to keep us safe during facial treatments," a laser treatment customer told Reuters.
The clinic, which opened in the third phase of restriction lifts, says they've drastically cut down the amount of clients coming in the centre each day from more than 100 people to just 15. They also require temperature and health checks.
SOURCE: Reuters
Keep in contact with The Thaiger by following our
Facebook page
.
Huge Nike flagship store opens in Bangkok's Siam Center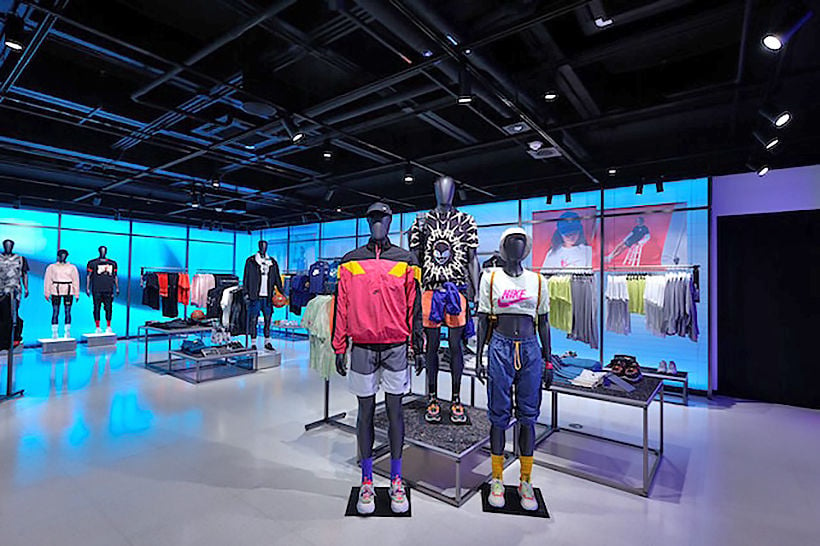 A massive Nike flagship store is now open in Bangkok's Siam Center, with a 'footprint' spanning more than 836 square metres of prime retail space in the capital. Intended to showcase Nike's innovation across multiple product categories, the store offers the brand's first "Nike By You" in-store customisation service in Thailand.
Retailers are now pulling out all stops to lure you back to their stores. The rise on online retail is having a massive effect on retail traffic – the Covid-19 pandemic isn't helping either. But Valiram, the Southeast Asian luxury and lifestyle retail specialist, who have opened the store are defying the trend and invested in a stunning shop-front in one of Bangkok's more sophisticated shopping precincts.
According to the director of Nike stores for Southeast Asia & India…
"Nike Bangkok at Siam Center exists to offer everyone the ability to make sport a daily habit, ensuring they are inspired and committed to staying active. The top Nike offerings have been carefully curated for this community, and the store has been conceptualised with multiple touch points for a fully immersive and seamless Nike experience that is truly personalised and unique."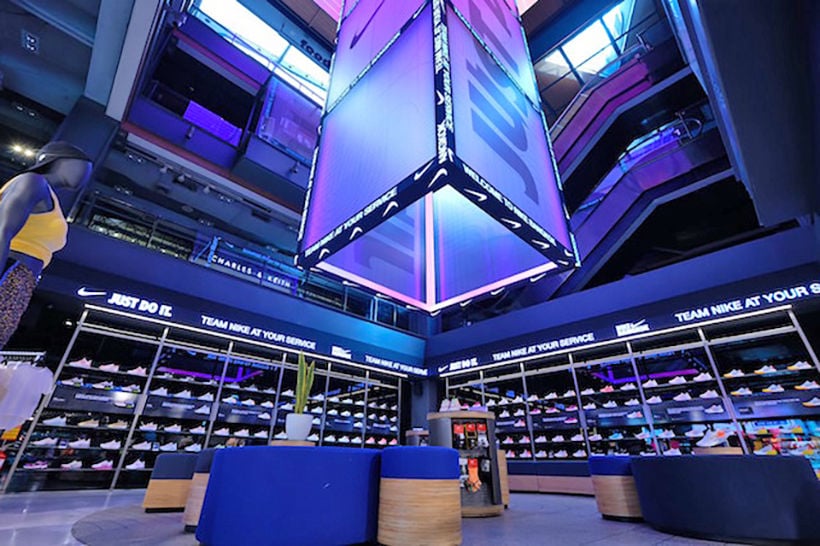 Services like head-to-toe apparel fitting and footwear trial are offered to provide consumers opportunities to deepen their connection with the brand and select products suited to their needs. Customers can also book one-on-one sessions with running experts and styling specialists.
Valiram describes the new store as a "truly unique and immersive experience that pushes the boundaries of retail, empowering consumers to engage with Nike products in new ways."
"Creating a world-class retail environment is a Valiram hallmark and the opening of Nike Bangkok at Siam Center in partnership with Nike reaffirms that."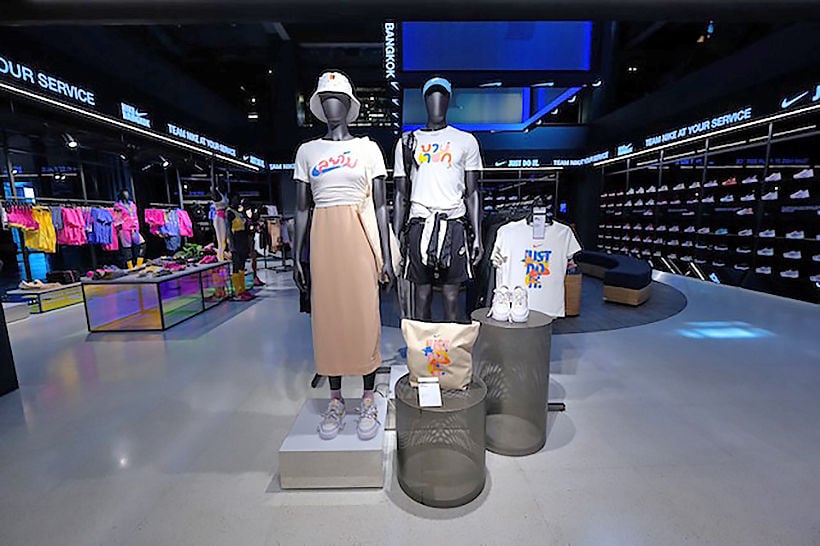 SOURCES: thaivisa | insideretail
Keep in contact with The Thaiger by following our
Facebook page
.
Developers need to clear stock, heavy discounting in property market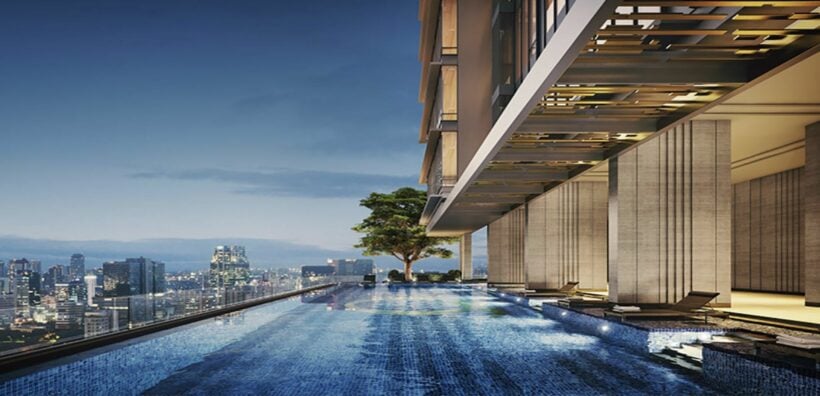 ADVERTORIAL
Property prices are expected to decline by double digits in the next few months as Thailand's property developers begin to offer more sales incentives in response to post Covid-19 markets.A recent survey by leading property portal FazWaz indicated that 50% of Thailand's property developers are considering discounting at least 20% off minimum benchmark prices.
Brennan Campbell, CEO at FazWaz. says the measures are a long-term response, with the pandemic arguably giving a much-needed push to developers to clear their stock of unsold units.
"This will be a great opportunity for first time home buyers; we predict that this demographic will benefit from lower prices in the market as well."
City-fringe condominiums that were previously marketed for 150,000 baht/sqm are now reduced to 115,000 baht/sqm for a one bedroom unit. Putting that into perspective, the total price of an apartment has dropped from 4.8 million to 3.6 million. Projects that launched in Q4 2019 are offering attractive buyer incentives to achieve their sales quotas, with the strategic move aligning with their pending loan applications for construction.
These are brand new condos in excellent locations being put up for sale at heavily discounted prices. Some listed companies are also starting to offer reductions of up to 50% on selected units, aiming to maintain some form of momentum in the market and cash flow for their businesses.
Brennan says it's definitely a buyer's market.
"Since early 2020 we've seen an increase in inquiries from savvy investors looking specifically for undervalued listings, the so-called bargain hunters. Many of these active property seekers are cash rich and seeking a fast acquisition process."
Developers are also becoming aware that extraordinary commissions aren't going to drive results; buyer incentives are where the market is heading. In response to this developer sentiment, FazWaz Group and The Thaiger have teamed up to host Flash Thursday Online Property Sale on June 18.
It will be one of Thailand's largest online sales events, offering exclusive discount deals for a limited time period. The heavily discounted prices are genuine and are a real opportunity to find some outstanding value in Bangkok's property market, as well as some of Thailand's other property hot spots. Registration is free and reservation fees for properties are refundable.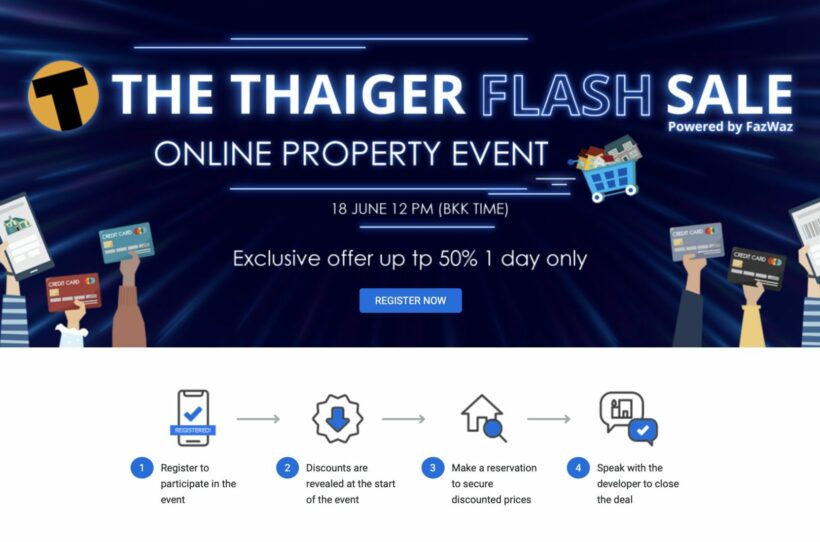 Keep in contact with The Thaiger by following our
Facebook page
.