Beam me up Phuket – new space theme hotel for the island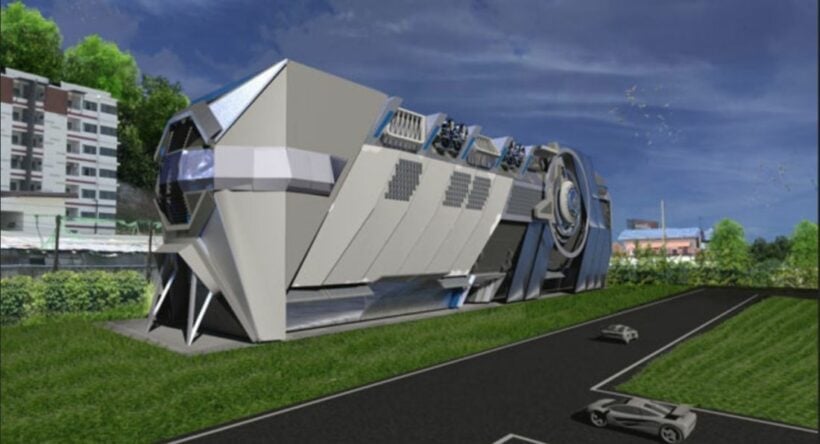 A 150 key space themed hotel is under development in Kathu, Phuket, by a Singaporean group .
Located close to the Central Festival and Makro complexes, the project is expected to open next year according to a report in TTG Asia.
The One Pioneer – Beyond Space Travel hotel say it's "highly focused on an outer space storyline and will have an indoor observatory".
Janette Lee, founder and CEO, says the hotel is poised to open sometime in 2020.
"Tourism business in Thailand and in Phuket will continue to grow but there is still a lack of new attractions. Our vision is to bring to life the dreams of mankind for an experience of space on earth. Our target markets will be both local and international tourists."
According to Lee, the company is seeking partners from Thailand or elsewhere to complete the project. She has had discussions with potential partners and investors during the South East Asia Hotel Investment Summit which took place in Bangkok last week.
Prior to entering the tourism business, Lee had sold her private education business and social enterprise in Singapore. She also used to work in the financial sector.
The project cost is estimated at $40 million.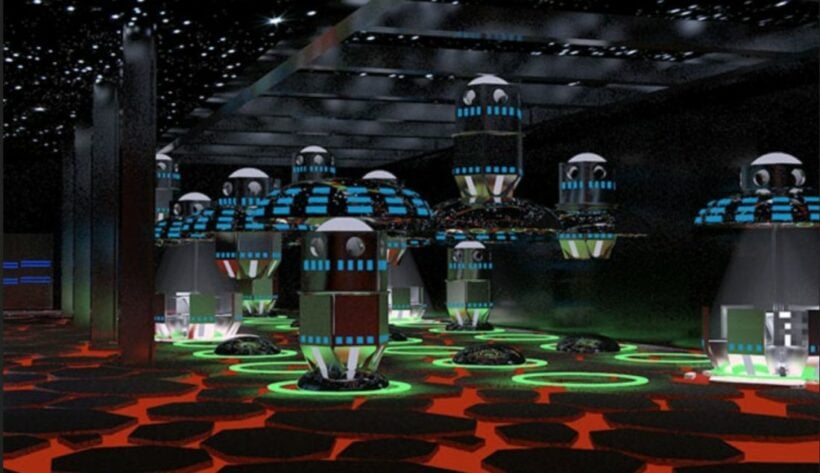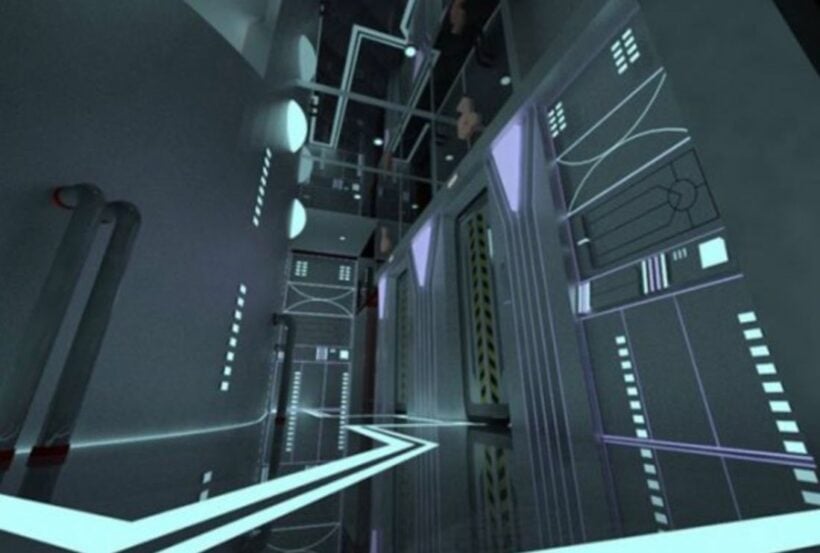 Do you need help with your business? Are you searching for a new job? Or an employer looking to hire? Try JobCute today.

Read more headlines, reports & breaking news in Phuket. Or catch up on your Thailand news.

Somkid blames sluggish formation of Thai government for GDP downgrading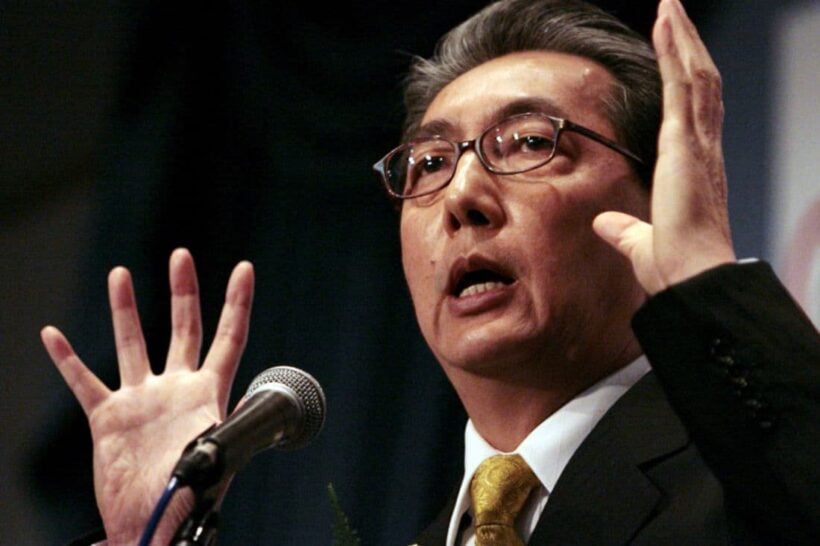 Deputy PM Somkid Jatusripitak is saying the delay in forming Thailand's next government caused the downgrading of the country's GDP projections from 3.8% to 3.3%.
The Bank of Thailand downgraded their forecasts at a meeting this morning.
But Somkid noted that he was confident that Thailand's GDP growth will pick up again once the new cabinet had been announced and royally endorsed.
He also said that the depressed world economy and the ongoing trade spat between the US and China was adversely affecting the Thai economy and mostly out of his ministry's control. He also promised that the new government would fast-track infrastructure projects like the high-speed train routes linking Suvarnabhumi, Don Mueang and U-Tapao, and the link between Bangkok and the Laos border.
Somkid was speaking at the opening of the Saha Group Fair at the Bangkok International Trade and Exhibition Centre today.
Trying to find a pulse in Thailand's economic health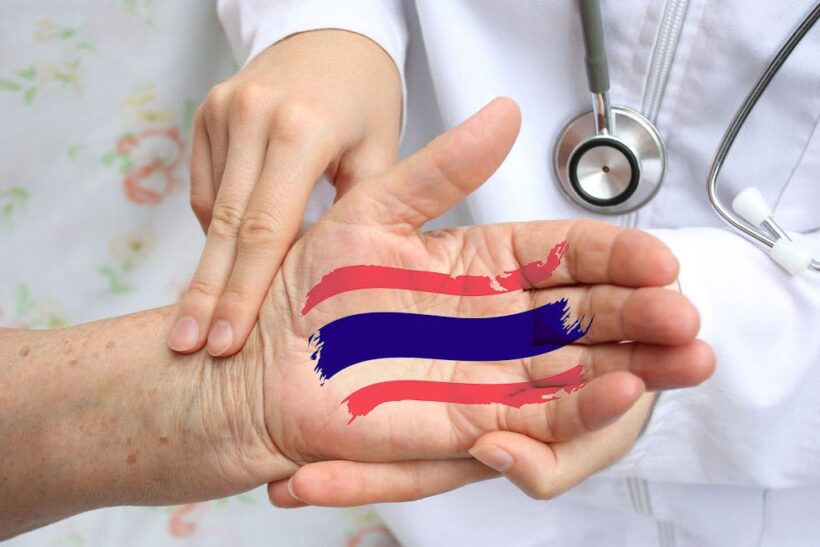 Thailand's economy is south-east Asia's wounded soldier as the newly elected Thai government tries to boost confidence and stimulate the economy after five years of military rule. Certainly the past 12 months have been the most challenging.
GDP growth hit a four-year low of 2.8% for Q1 2019 and exports remain weak.
Despite having unlimited power for half a decade, PM Prayut and the NCPO have done little to improve Thailand's economic situation or the plight of the average Thai.
Going after the previous premier and the elected Pheu Thai government as soon as they came to power over a rice pledging scheme (subsidies for rice farmers), the NCPO have used the same blunt tool of agricultural subsidies to keep the northern and north-east farmers 'happy'. After all, that was Prayut's big promise after seizing power in 2014, "bringing happiness back to the people".
Big infrastructure promises and spending have made good headlines but are yet to show any economic gain for most Thai people. It hasn't really made Thai people 'happy' yet.
Of the ASEAN 5 economies (Indonesia, Malaysia, Vietnam, Philippines and Thailand), the Land of Smiles has performed the worst over the fast five years averaging 3.6% growth against the average of the other four nations of 5-6.2% GDP growth.
For 2019, Thailand's National Economic and Social Development Council, responsible for calculating the official GDP figures, has set growth at 3.3-3.8%, down from 4% estimated at the start of the year.  If the tourist tap stops gushing and slows to a trickle and the export figures keep trending down, the estimates may have to be revised down further again.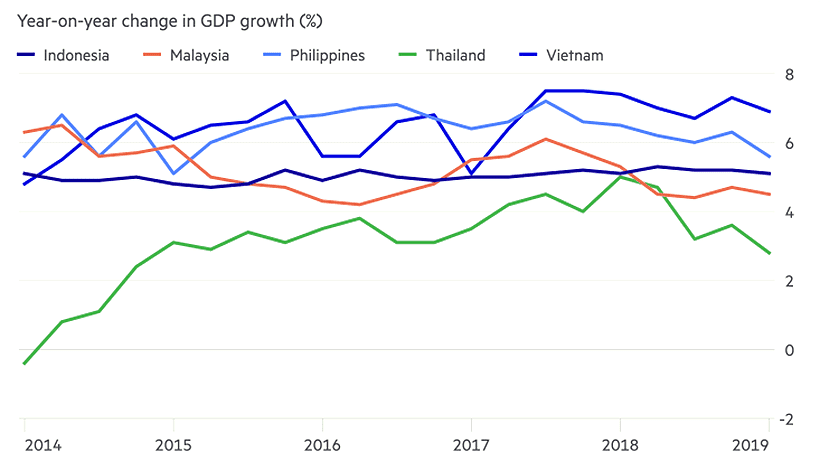 SOURCE: Global Economic Data, Indicators, Charts & Forecasts
Following the election and the (soon) completed formation of the new government it would appear that political stability abounds for Thailand but the fragile 19-party coalition is not predicted to last long. It's also considered unlikely the new PM, who is the old PM from the five years of military rule, will be a fan of lengthy discussions, public consultation and parliamentary debate. Some of the smaller parties, who threw their weight behind the pro-junta coalition initially, are now getting flakey and looking to cross the floor and take their place in the back-benches of the opposition side of the new parliament.
Public debt has also steadily risen under military rule, climbing to 34% of GDP last year from 30% when they came to power. But international credit rating agencies are not ringing alarm bells just yet and Thailand's public debt levels remain lower than Vietnam, Malaysia or Indonesia.
Thailand's two largest infrastructure projects will surely continue to manifest, though the next phases of the contract will now be subject to debate in the new parliament. These include the 225 billion baht high-speed rail link between Suvarnabhumi, Don Mueang and U-Tapao international airports, and the China-backed high-speed line between Bangkok and the Thai-Laos border with a proposed budget of 300 billion baht.
And the Eastern Economic Corridor (EEC), the expansion of industry for the areas from Bangkok's east to Rayong, will remain a showcase for economic growth for the new government.
Thailand will now have to choose whether it's sufficient to keep surfing along as the wounded soldier of south-east Asian economies or whether it can muscle its way back to a position of regional economic prominence.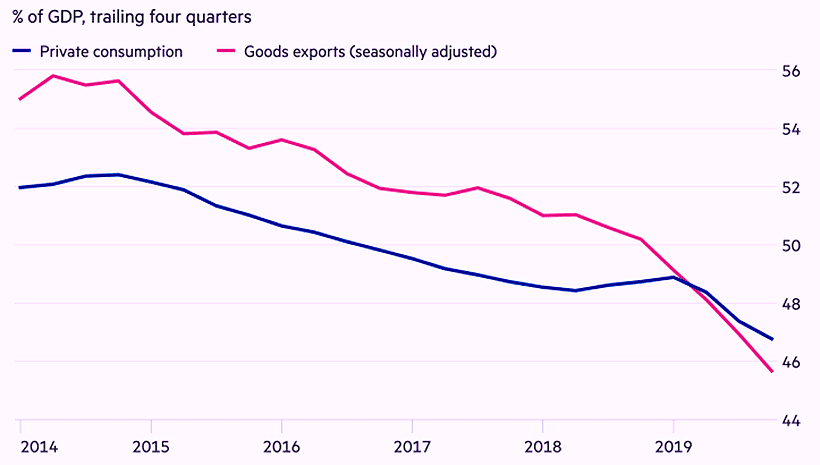 SOURCE: National Economic and Social Development Council
Thai car manufacturers upbeat about sales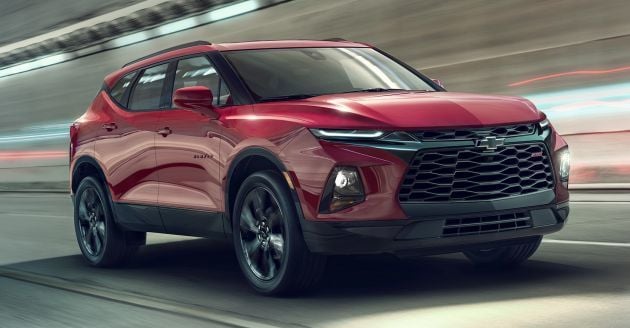 PHOTO: Chevrolet's proposed SUV 'Blazer' to replace the Captiva
Car sales for the first five months of this year stood at 437,722 equating to a year-on-year rise of just over 9%. Sales for May alone were 88,097 units, up 3.7%. But May's growth slowed from the double-digit rise that the sector experienced between January and April, 2019.
• By brand sales in May, Toyota was up 10.2% to 29,337 units. Isuzu was up 9.2% to 15,651 units and Honda was up 7.7% to 11,224 units. Mitsubishi sales were up 6.2% to 7,308 units, and Nissan sales were down 1.0% to 5,385 units.
• By body type, passenger cars were up 1.3% year on year to 33,580 units. Commercial vehicle sales were up 5.2% to 54,517 units. Pickup sales included in the commercial vehicle sales were up 8.9% to 44,102 units.
The VP of Tri Petch Isuzu Sales, Takeshi Kazahara, is quoted in the Bangkok Post saying the slow growth last month is in line with Thailand's general economic outlook, which is suffering from the US-China trade war.
"This external factor could pressure the economy with unstable sentiment. A windfall factor is new investment flow from Chinese investors, who are shifting to invest in Thailand as they flee from the trade war. The rise of private investment could contribute to Thailand's GDP and offset the trade war's effect," he told the Bangkok Post.
Spokespersons from Mitsubishi and Suzuki also were bullish about the state of the Thai car sales, Mitsubishi saying they remain confident after a strong first quarter this year, and Suzuki calling for the Bank of Thailand to control financial measures for people borrowing to purchase cars.
More worrisome is the drop in exports which are directly linked to the strength of the Thai baht.

SOURCE: FTI (Federation of Thai Industries), Toyota Motor Thailand (TMT)