3 killed, 2 injured in Nakhon Si Thammarat crash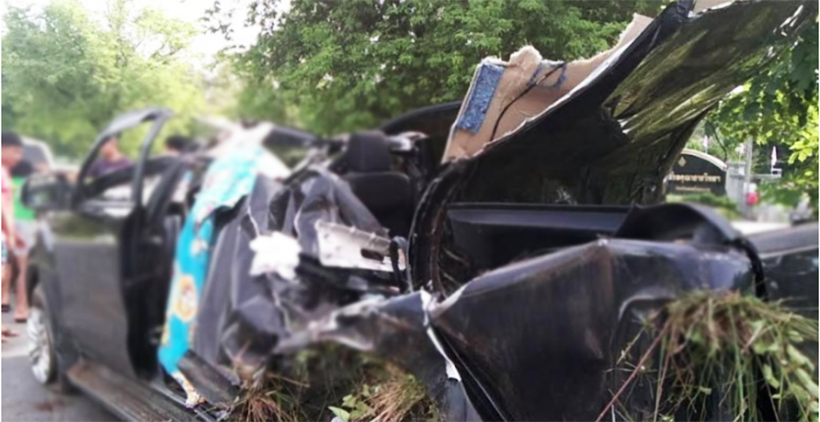 3 people have been killed, one an 11 year old girl, and 2 others seriously injured, after the pick-up they were travelling in collided with a roadside tree. They were all from the same family, driving in a Ford Ranger heading to a family burial. Police say the pickup they were travelling in ran off the road, hitting a roadside tree in Sichon district, Nakhon Si Thammarat, yesterday.
5 members of the one family were among 5 other vehicles who were travelling between Prachin Buri province to Surat Thani and passing through Tha Sala district yesterday morning when the incident happened. Police report that they were taking a dead family member for burial at the muslim cemetery in Ban Nathap, about 40 kilometres away from the scene of the incident.
As they were driving through Thung Prang in Nakhon Si Thammarat, their car ran off the road and crashed into a tamarind tree on the roadside reserve. A man, a woman and an 11 year old girl all died at the scene. The driver and his father were also seriously injured.
Data from the pickup's dash cam is being examined by police as part of the investigation.
SOURCE: Bangkok Post
Keep in contact with The Thaiger by following our
Facebook page
.
Pattaya motorcyclist killed in collision with minivan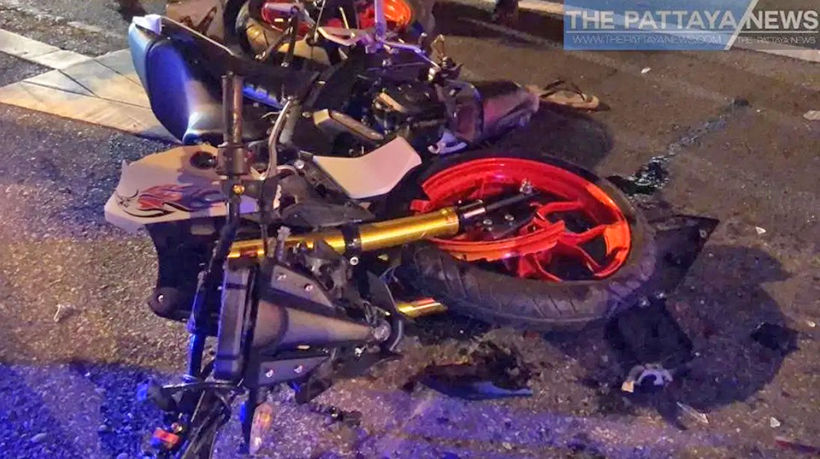 A motorcyclist in Pattaya was pronounced dead at the scene after crashing into a minivan at an intersection. Pattaya City Police were notified of the incident at the Wat Boonkanjanaram intersection at 8pm.
Police, emergency workers and reporters rushed to the scene to find a damaged motorbike, which had struck the back of white minivan at the intersection. The van was also damaged.
The motorbike's driver, identified as 43 year old Tanakrit Saejang, was found nearby. He died on impact according to rescue personnel. His body was taken to a local hospital.
The driver of the minivan, tour guide Suthep Jearanaibanyong, told The Pattaya News that he'd stopped his minivan, with several foreign passengers inside, at the red light. Suddenly, the motorbike, which was allegedly "travelling at high speed," crashed into the back of the van. Neither Suthep nor his passengers were injured in the incident.
Pattaya police are checking CCTV footage nearby to determine the exact sequence of events.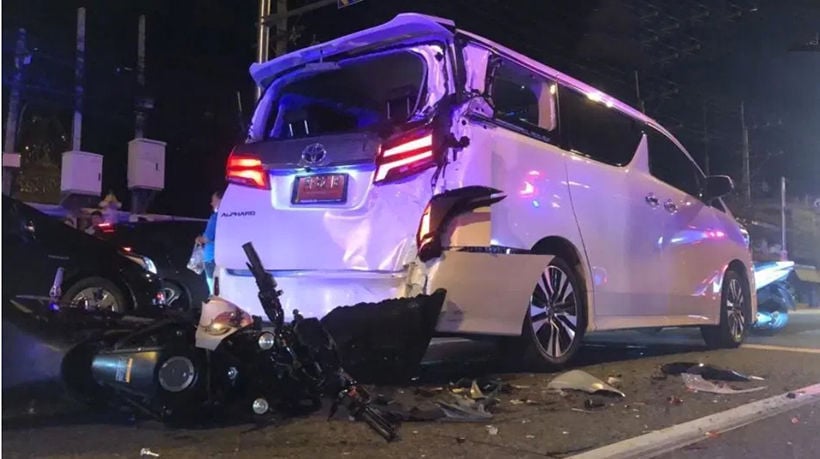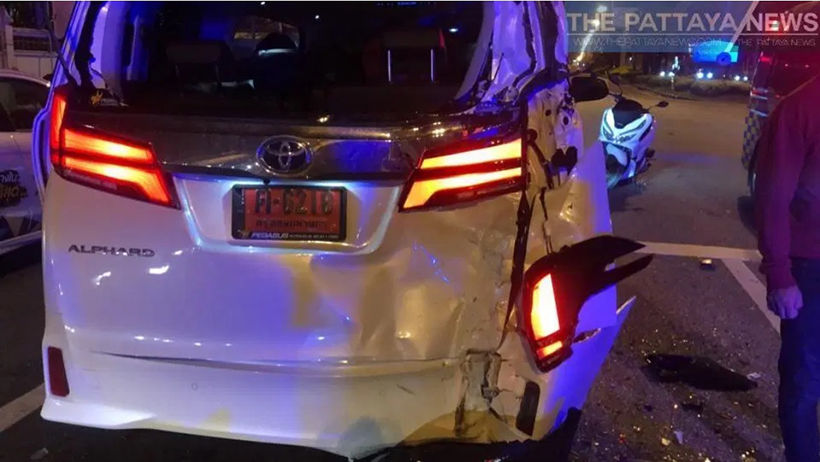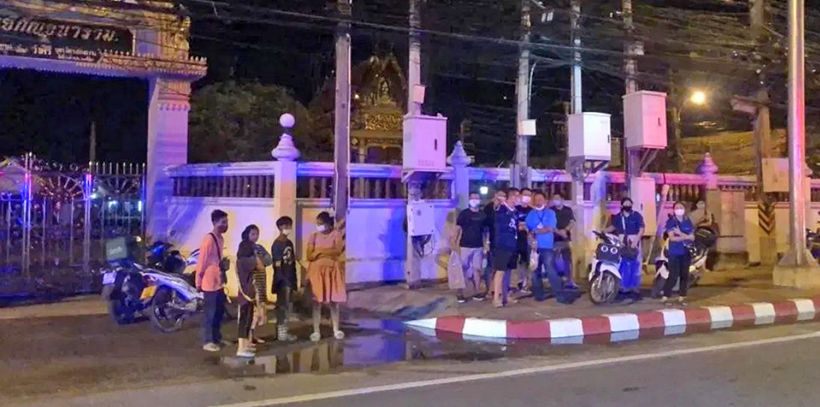 SOURCE: The Pattaya News
Keep in contact with The Thaiger by following our
Facebook page
.
Love for driving fast leads to fatal crash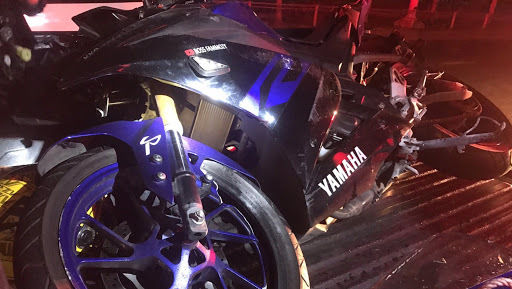 Shortly after expressing his love for driving fast, a young man has died in a high speed motorcycle crash in Bangkok. He wrote on Facebook yesterday saying that when riding solo… "I can go as fast as I wish."
2 hours later, he died.
A witness said the 21 year old motorcyclist from Lopburi was speeding by when he smashed into a road barrier. Medics from King Chulalongkorn Memorial Hospital rushed to the scene and found the man's body next to his beloved motorcycle. Nation Thailand did not report if the man was wearing a helmet, or the suspected speed the man was going before he crashed.
SOURCE: Nation Thailand
Keep in contact with The Thaiger by following our
Facebook page
.
Pattaya to upgrade 6 U-turns after public outcry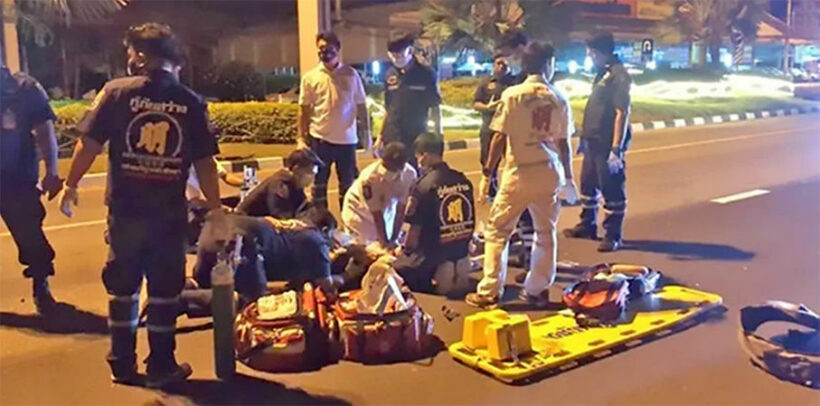 6 U-turns in the greater Pattaya City area are being upgraded to prevent road accidents, after a recent spate of fatalities. Pattaya City's mayor told The Pattaya News yesterday that the improvements are being carried out to make the U-turn areas wider and safer.
"6 U-turns on Sukhimwit Road are being fixed and constructed from Jittapawan Temple to the Makro store in South Pattaya, as there have been lots of accidents and deaths at these U-turns over the past several years. Many people have called these U-turns dangerous."
"These 6 U-turns being improved are expected to be completed in 2 months. This is part of an overall Sukhumwit Road renovation project with an 80 million baht budget."
2 weeks ago, 2 teenagers were killed at a notorious U-Turn near a Makro store, dubbed "the U-turn of death," in an incident that caused many to ask for permanent change to the area. The same U-turn had previously been closed, but was later reopened.
Part of the plan for the improvements is clearer signage, clearly marked paint on the turns, multiple danger signs, widening of the overall turns for more visibility and the removal of trees and brush to ensure visibilty and viewpoints are not obscured.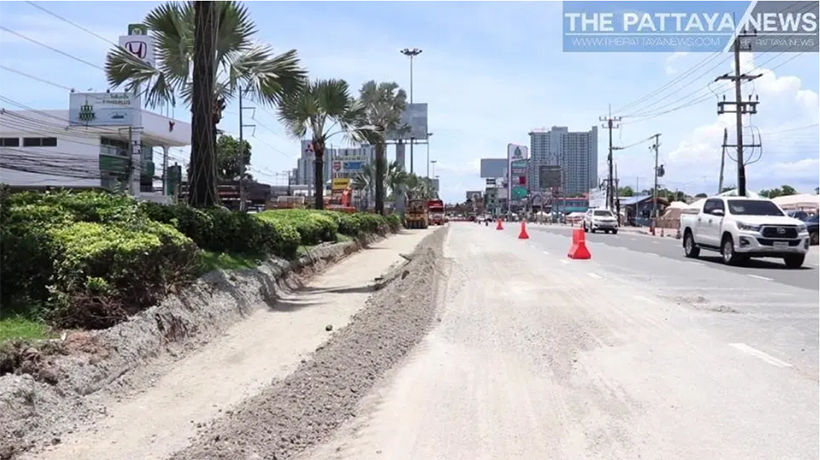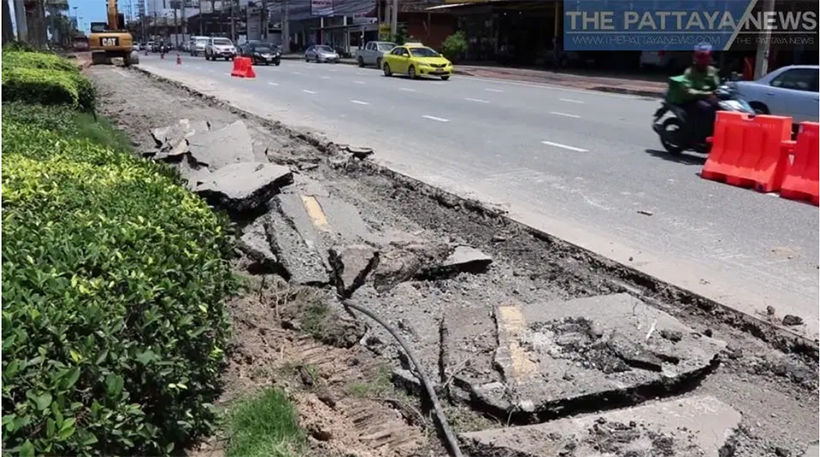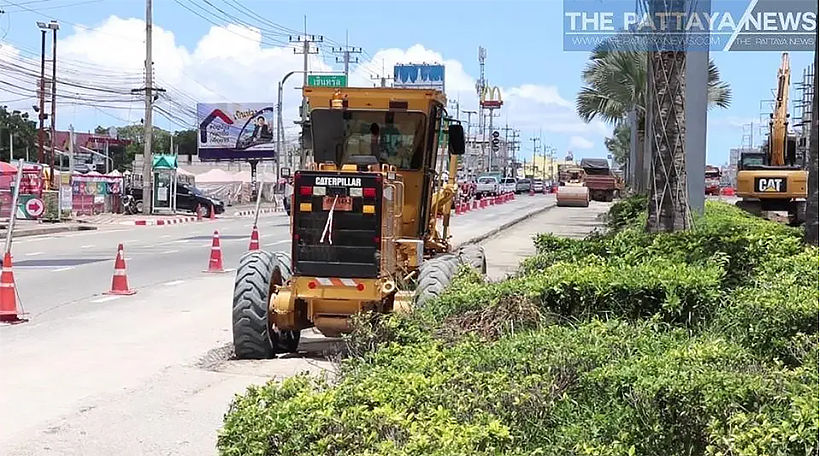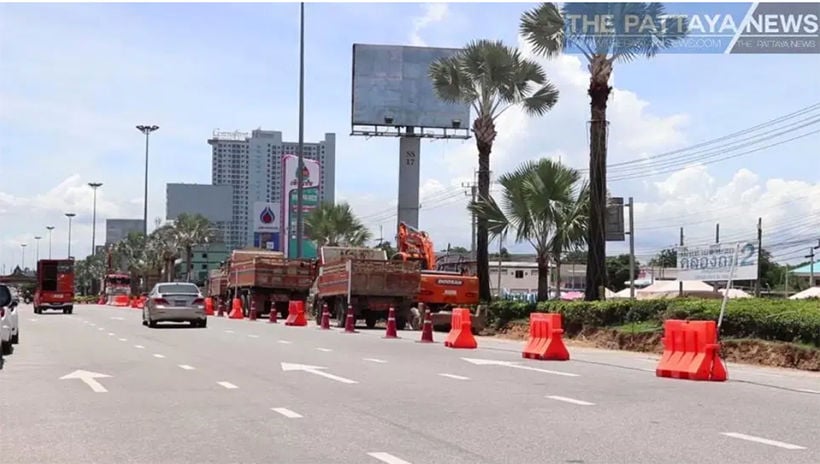 SOURCE: The Pattaya News
Keep in contact with The Thaiger by following our
Facebook page
.