Thousands of young coral being moved to deeper water at Maya Bay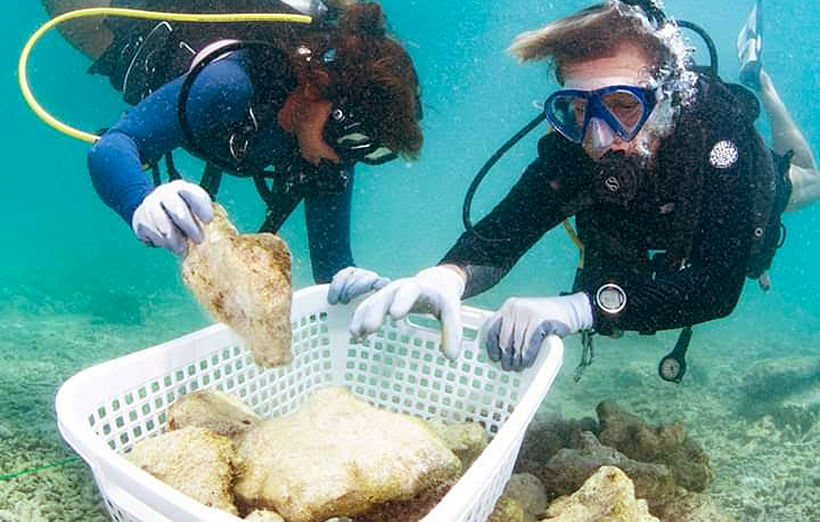 PHOTO: Thai PBS
Coral bleaching and the annual monsoon are the only threat to the ongoing recuperation of Maya Bay, now that tourists have been away for a year, and probably another two years as well.
Maya Bay, on Koh Phi Phi Ley in Krabi province, has been closed since June 1 last year after the environmental destruction of the pristine beaches ecology became obvious, even to the national park chiefs who were under a lot of pressure from tourism operators to keep it open.
Now, park officials are busily relocating about 23,000 young corals from the shallows into deeper water to prevent them being damaged by strong waves during the monsoon season which runs from May to the end of November each year.
Worapote Lomlim, chief of Haad Nopparat Thara Phi-Phi Islands national park, told Thai PBS that the ecological system and environment of Maya Bay have improved satisfactorily after the bay was closed to all unauthorised visitors and tourists almost 12 months ago.
He noted that coral bleaching has not been as serious as last year, the corals have regenerated and black-tipped coral sharks have returned to the bay. But he noted that the young corals may sustain damage from powerful waves if they are not relocated into deeper waters during the current monsoon season in the Andaman Sea.
Maya Bay will remain closed for at least the next two years for the protection of its environment and ecological system. A new system of limited tourism, protective walkways and boat mooring facilities is being prepared whilst the bay is closed in preparation for an eventual re-opening to tourism.
SOURCE: Thai PBS
Keep in contact with The Thaiger by following our
Facebook page
.
4 metre python caught after eating school's pets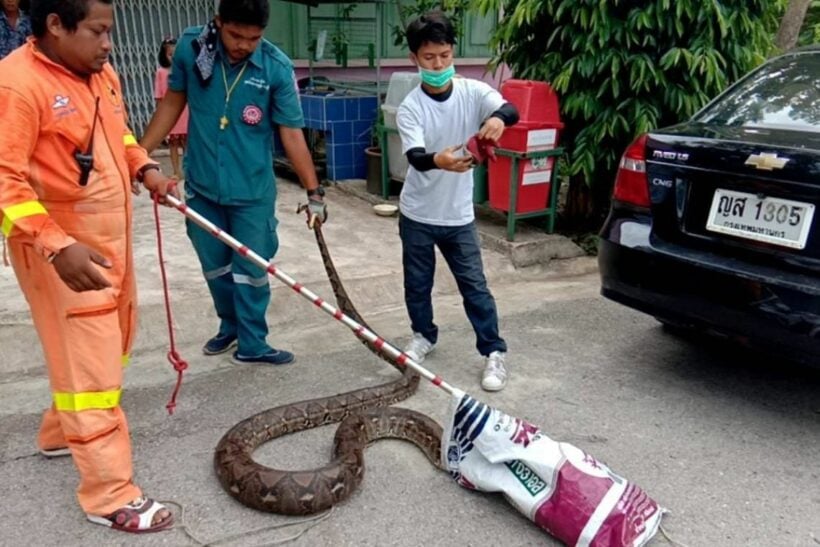 Cats and chickens have been going missing at a central Thailand school for the past month or so. Turns out they ended up in the stomach of a 4 metre, 70 kilogram python. The Pranchanukul Rescue Team in Ratchaburi eventually caught the python yesterday and released into the wild, away from villages. Ratchaburi is on the Burmese border, west of Bangkok.
The janitor at the Wat Aranyikawat Temple School was trying to figure where the animals were going and kept an eye out for a potential predator. Yesterday, he saw the large reptile slither into a pond. After he reported the sighting he tried to track down the snake and found a large cat being eaten by the giant snake. It was the school's last cat. The janitor tried to intervene, but the snake tried to attack him.
He called the experts in instead.
SOURCE: Thai Residents
Keep in contact with The Thaiger by following our
Facebook page
.
Chemical ban now in effect, farmers say they have few alternatives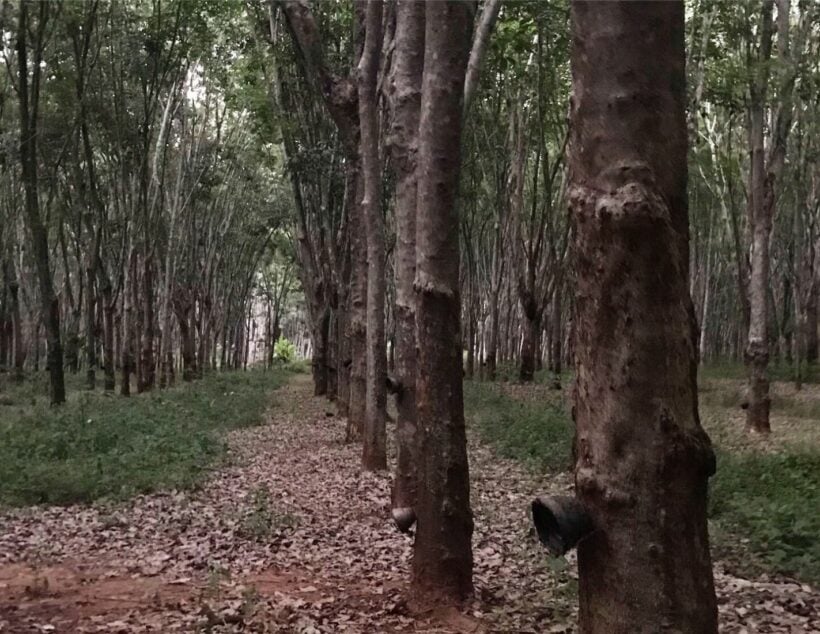 Thailand's ban on 2 toxic chemicals in herbicides and pesticides, is now in effect. While the move focuses on a sustainable, eco-friendly future, farmers say they are at a loss with no alternatives to keep bugs and weeds from killing their crops.
The 2 chemicals, paraquat and chlorpyrifos, have been shown to be toxic to humans in some studies, in sufficient quantities. Paraquat is used to kill weeds on palm, rubber, sugarcane, corn and cassava plantations while chlorpyrifos is used to kill worms on fruit. The two chemicals were added to the Type 4 list on Thailand's Hazardous Substance Act last month and the ban started on June 1. A group of Thai farmers again tried to appeal the ban last week.
"Without paraquat, Thai farmers will face losses in key crops because there are no alternatives."
Secretary-general of the Federation of Safe Agriculture Sukan Sungwanna says that around 10 million farming households in Thailand use the chemicals.
Thailand's deputy chief for the Department of Agriculture says they've prepared 16 alternatives for substitutes for the chemicals, but declined to discuss the details.
Farmers are given 90 days to return unused chemicals back to sellers. Farmers caught storing or using the chemicals after June 1 face charges of malfeasance. Those who sell, produce, import or export the chemicals can also face up to 10 years in jail and an up to 1 million baht fine.
SOURCES: Reuters | Bangkok Post
Keep in contact with The Thaiger by following our
Facebook page
.
Black water pours into the Gulf of Thailand right next to Pattaya's Walking Street – VIDEO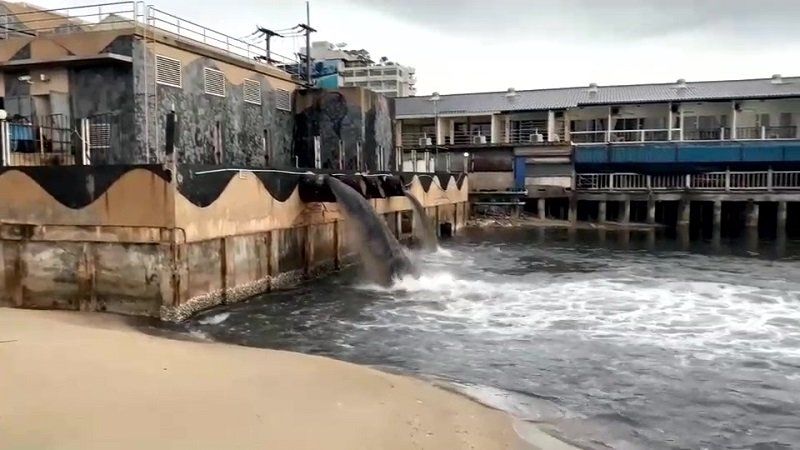 Just when you thought it was safe to go back into the water… some disgusting black water gushing back onto the Pattaya foreshore. It's meant to be the Gulf of Thailand, not the Black Sea. The video on the 'We Love Pattaya' Facebook page (below) showed the black water pouring into the sea from a pumping station near the entrance to Pattaya's Walking Street.
By the time reporters got there to collect more pictorial evidence, the damage done was evident although the flow of dirty water had stopped. Heavy rains from late last week had mixed with heaven-knows-what and ended up being deposited on Pattaya's foreshore, basically pristine up to this event after a 'rest' from tourists for nearly 3 months.
The local media called on Pattaya authorities to "act on the reports" but nothing is expected to happen. At this stage, seeing this video, social distancing may be more than just staying away from other people.
It seems the new Pattaya Beach Road drains are WORKING 🇹🇭🙏🇹🇭Big rain no beach road floods ❤️🤍💙

Posted by We Love Pattaya on Thursday, 28 May 2020
SOURCE: Thai Visa | We Love Pattaya
Keep in contact with The Thaiger by following our
Facebook page
.