Whale shark sighted off Koh Racha – VIDEO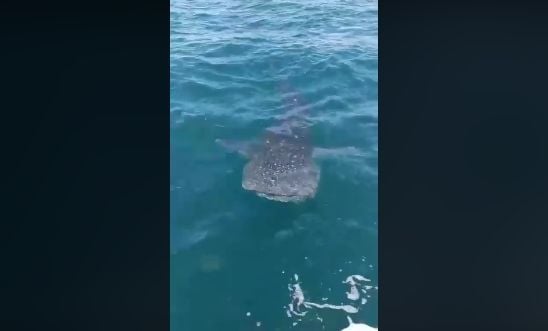 VIDEO/PHOTO:  บังดำ นายสุวัฒน์ บาเร็ม/Saranyu Hassanai
A whale shark was sighted off Koh Racha, south of Phuket, yesterday.
A Facebook user 'Saranyu Hassanai' has posted the video clip with a message saying "A whale shark has showed up near the boat while we were travelling near Koh Racha."
"Tourists on the boat were very happy to see the whale shark."
ฉลามวาฬขึ้นมาอวดโฉมนักท่องเที่ยวตื่นเต้นที่มีโอกาสได้เห็น วันนี้เจอฉลามวาฬโพล่เหนือน้ำขึ้นมาให้ชม และฉลามวาฬวิ่งตามเรือเข้ามาไกล้ๆ วันนี้ประมาณ 11.00 น เรือโชคณรงณ์ กับคันเรือ นายสุวัฒน์ บาเร็ม กับตันเรือ ได้พานักท่องเทิ่ยวไปเกาะราชา ระหว่างทางตอนวิ่งเรือได้พบเจิอฉลามวาฬระหว่างเกาะเฮและเกาะราชา ขึ้นมาให้นักท่องเที่ยวดูเป็นขวัญตา ทำให้นักท่องเที่ยวดีใจมากๆ และปลาวาฬตัวนี้คุ้นกับเรือกับคนเหมือนว่าไว้มาที่ท้ายเรือ ในรอบปีนี้ได้เห็นฉลามว่าอีกครั้งเมื่อก่อนหน้านี้ได้เห็นมาแล้วเมื่อต้นปี ธรรมชาติทะเลบ้านเรายังสมบูรณ์ อยากให้ทุกๆคน ไม่ว่านักท่องเที่ยวหรือผู้ประกอบการณ์ คนขับแรือและทุกคนช่วยกันรักษาทรัพย์ยากรและช่วยกันอนุรักษ์ให้คงอยู่คู่กับทรัพยากรณ์บ้านเราตลอดไป….ขอบคุณวิดีโอจาก บังดำ นายสุวัฒน์ บาเร็ม By Saranyou. Hassanai

Posted by สรันยู หัสนัย on Monday, May 20, 2019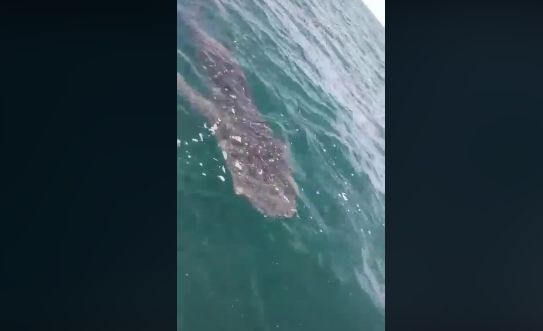 Sea turtle rescued from sea garbage off Phuket – VIDEO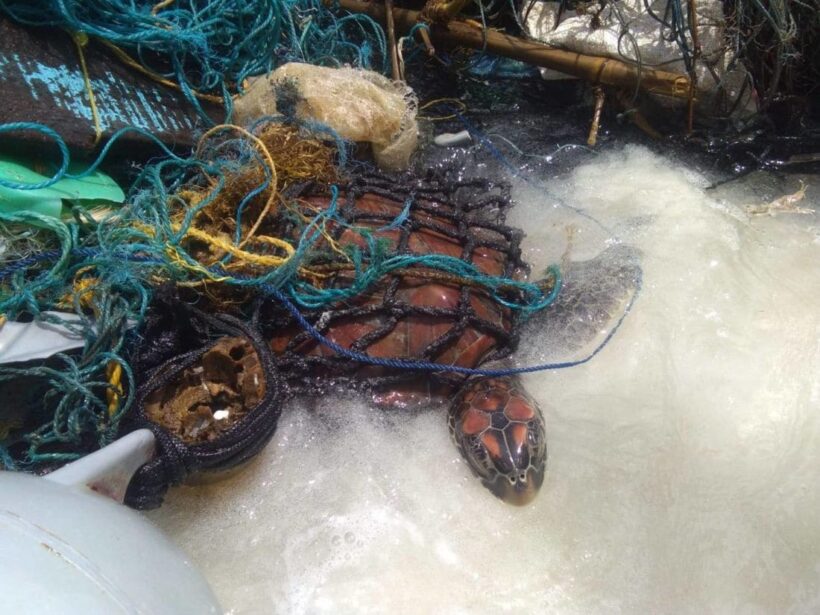 PHOTOS: Marokus Chundee / Koh Racha Lifeguards
A sea turtle has been rescued from sea garbage off the coast of Koh Racha, south of Phuket, yesterday.
At about noon lifeguards on Koh Racha were helping to bring a big pile of sea garbage back to the beach. In amongst all the flotsam and jetsam they found a sea turtle stuck in fishing nets.
They helped untangle the sea turtle from fishing net. No wounds were found on the sea turtle and it appeared in good health.
The lifeguards released the sea turtle back to the sea.
Big thanks to the Koh Racha lifeguards for helping remove some of the rubbish floating around the Andaman Sea and for helping this little sea turtle.
25/ มิย/ 62เวลา 12:00 #เต่าติดอวน #ทะเลอันดามัน#เทศบาลตำบลราไวย์ #ทีมไลฟการด์เกาะราชาใหญ่ #ชมรมอนุรักษ์และป้องกันตนเองเกาะรายา#กรมทรัพยากรทางทะเลและชายฝั่ง #กระทรวงทรัพยากรทางธรรมชาติและสิ่งแวดล้อม#อ่าวพลับพลา #อ่าวประตก #เกาะราชาใหญ่ #ช่วยน้องเต่า #rachaisland #phuket #thailand

Posted by Marokus Chundee on Monday, 24 June 2019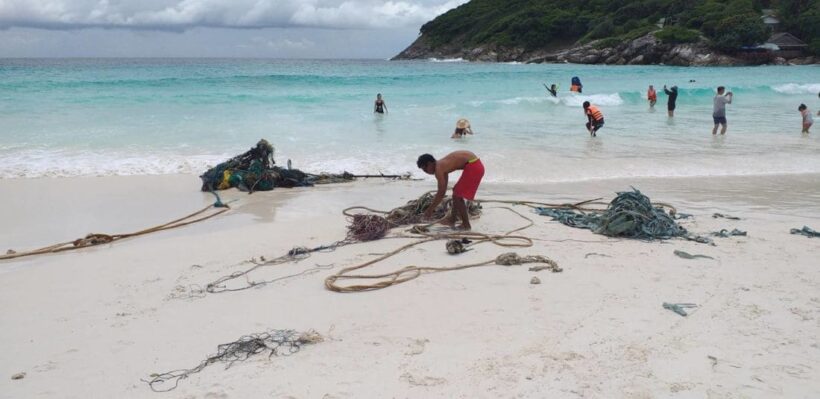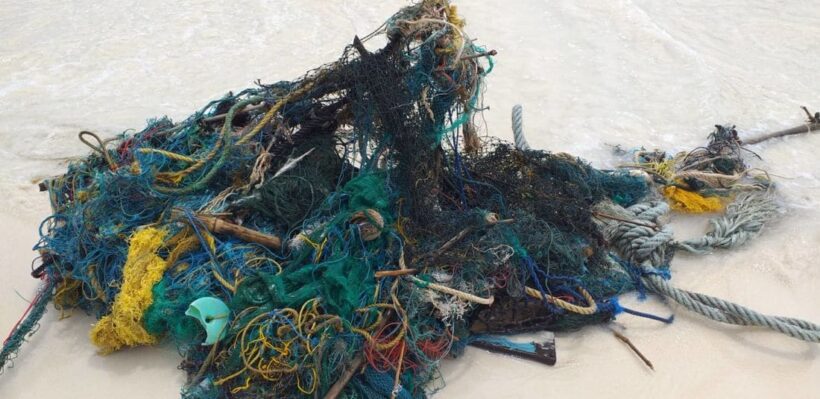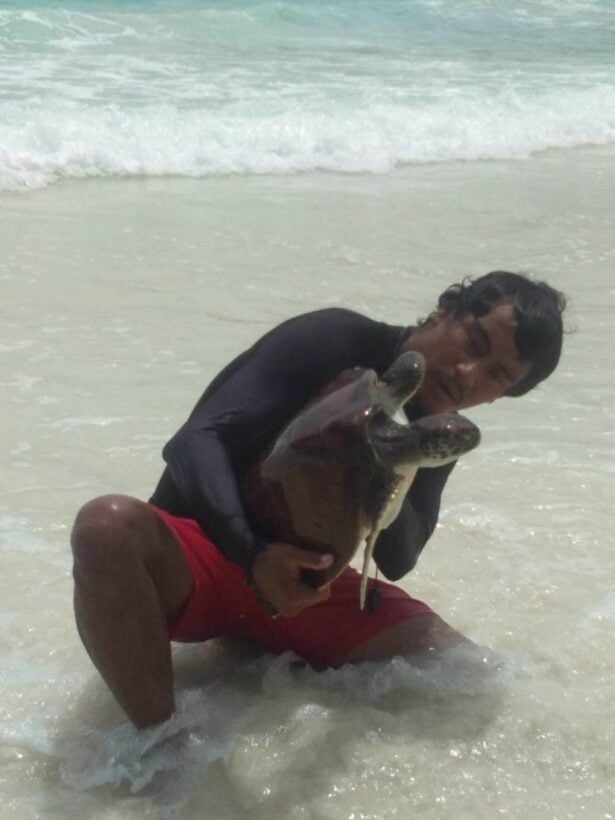 Truck spraying stepped up to prevent swine fever from entering Thailand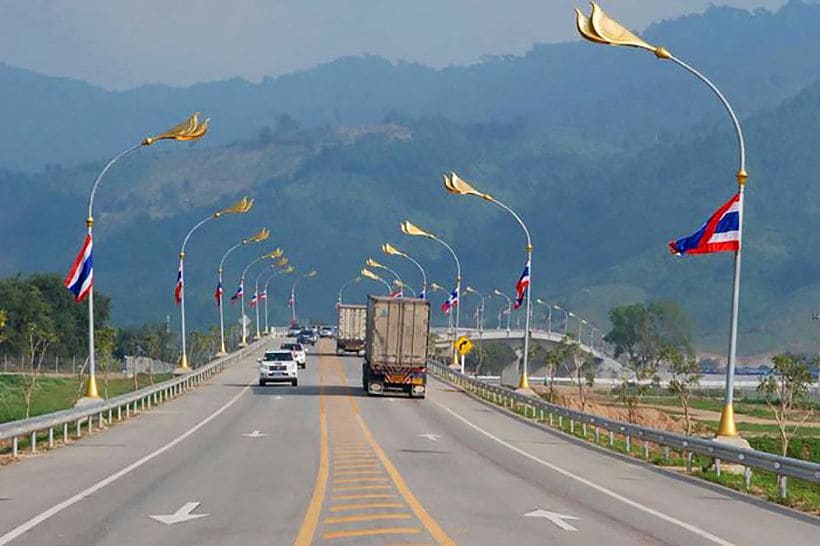 Officials at the Thai-Lao Friendship Bridge border checkpoint are stepping spraying and checking trucks in an attempt to prevent African Swine Fever from spreading into Thailand from bordering countries.Officials are targeting the trucks as they return from delivering live and slaughtered pigs to neighbouring nations.

Chief of the Nong Khai animal quarantine office, Jongcharoen Maksuwan, says officials ramped up the disinfectant spaying following reports of a African swine fever outbreak in Laos.

Following the reports, the Livestock Development Department had totally banned imports of pigs and pork from Laos.

Jongcharoen says no pigs are normally imported at the Thai-Lao Friendship Bridge border checkpoint, but live and slaughtered pigs are exported through the location. He says authorities require that trucks returning from delivering the pigs be sprayed at a cleaning facility at the border checkpoint.

Officials have increased the ratio of disinfectant from one litre per 600 litres of water to one litre per 200 litres of water for better efficiency in disease control.
New 'no smoking law' is not banning smoking in homes – Thai health official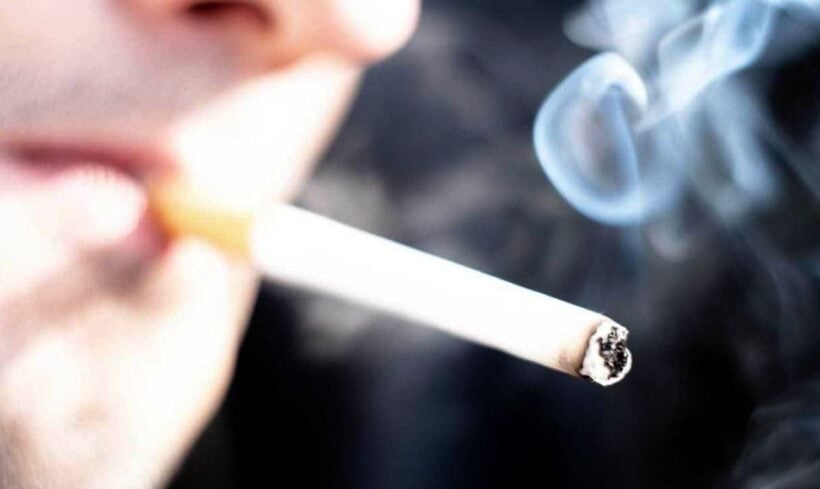 Health official Lertpanya Buranabanthit has been forced to clarify the situation about the so called 'ban' on smoking in Thai homes reported over the weekend. He has hit back at claims on social media that the new law is trying to stop people smoking in their own houses.
Read the story HERE.
Thai social media has made the story the top-trending topic over the weekend – some in favour, many not, and most misunderstanding the actual proposed new law.
Lertpanya, head of the Department of Women's Affairs and Family Development, explained that the law does not seek to ban smoking in people's homes. He said that the laws have simply been brought about to protect children and other vulnerable people from the negative health effects of second hand smoke inside homes where the smoker is inflicting their habit on other residents or family members.
The new law comes into effect in Thailand from August 20.
Many posters slammed the invasion on their civil liberties, others said the new law would be impossible to enforce, other thought it was a good idea to protect vulnerable people in homes from being exposed to other residents' smoke. Others scoffed at the idea that smoking around children was tantamount to 'child abuse', as mentioned by some health officials.
SOURCE: Sanook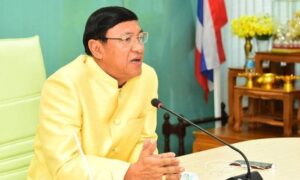 Lertpanya, head of the Department of Women's Affairs and Family Development