Police searching for building owner after two die in Bangkok shophouse fire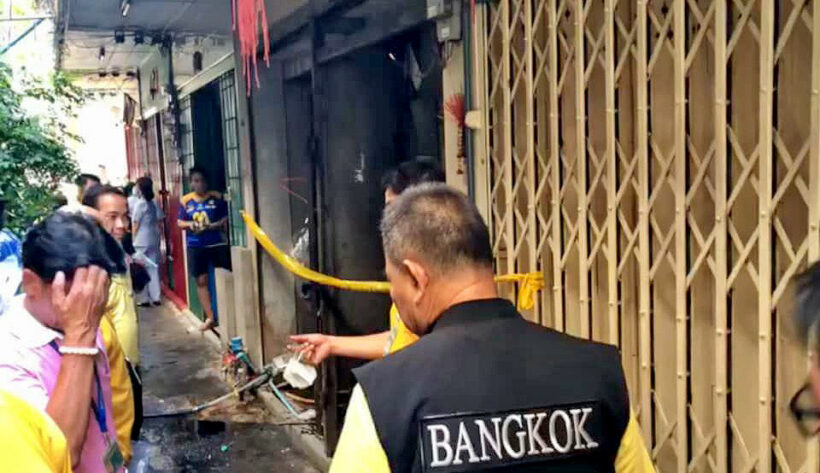 PHOTO: The Nation
A 67 year old woman and a 60 year old man have been killed after a fire engulfed a five-storey shophouse modified to provide rented rooms in Bangkok's Phra Nakhon district early today.
The Samrarnraj police station was alerted at 1.15am of the fire at the shophouse near Chao Phor Sua shrine on Boon Siri road. Five fire engines were dispatched to the scene.
Fire fighters took about 40 minutes to put out the blaze, which started in a second-floor room and spread to the fourth floor. People living in other rooms fled outside with everything they could grab as fire fighters fought the blaze.
After the fire was put out, they found the charred body of 67 year old Rat Noonsup on her bed on the fourth floor. She had been confined to her bed with chronic illnesses. Her nephew, Suksan Seangchan, told police he was sitting and talking to friends on the ground floor outside the building when he heard an explosion. He said he looked up to see fire had broken out and then tried to put it out with neighbours.
He said he then remembered his aunt was in the building so he tried to run up the stairs, but an iron beam fell on him and a fire fighter dragged him out.
Police will investigate the cause of the fire and will summon the 64 year old owner of the modified building for questioning.
At 9am, fire fighters and police checked the scene again and discovered another body, identified as that of a carpenter known only as Tum, who was about 60 years old.
Police say the shophouse was modified to provide 10 rented rooms at a rate of 100 baht a day for vendors in the area. Police are looking for a man, identified as Tong, who was seen drunk and shouting threats that he would set fire to the building.
SOURCE: The Nation
Keep in contact with The Thaiger by following our Facebook page.
Never miss out on future posts by following The Thaiger.
Courteous thief apologises to Bangkok convenience store: Sorry I've a kid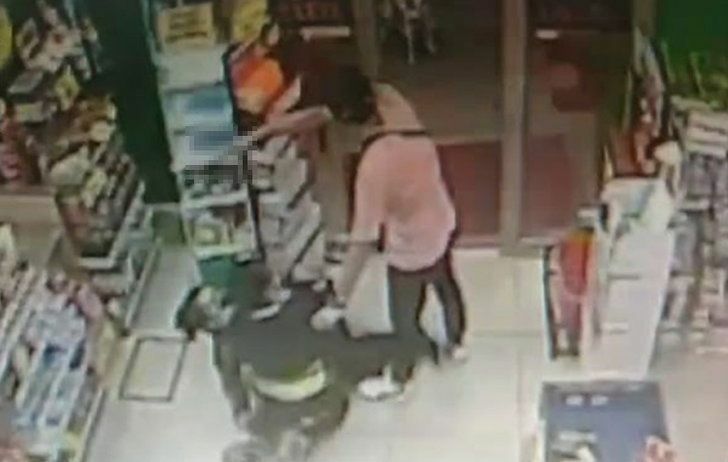 A young man armed with a knife allegedly robbed a convenience store in Ladprao district of Bangkok, stealing 1,800 baht. Before fleeing on a motorcycle, he apologised to the staff, saying "Sorry. I've a kid".
It's really hard to find a thief with good manners these days.
The female staff who was in the store when the man came in told the reporter that she saw the man in a cream shirt with short sleeves, walking in the store and carrying a bag. He suddenly pointed the knife to threaten the staff for money. The terrified staff walked to the cashier counter and gave him money.
After checking CCTV cameras, police say the thief is between 25-30 of his age, and was not wearing a face mask. He was seen parking his motorcycle in front of the store before entering. He appeared to be carrying what looked like a fruit packing knife. The police are now tracking him down.
Keep in contact with The Thaiger by following our Facebook page.
Never miss out on future posts by following The Thaiger.
Efficacy of Covid-19 vaccines will drop during mass inoculations: Thai virologist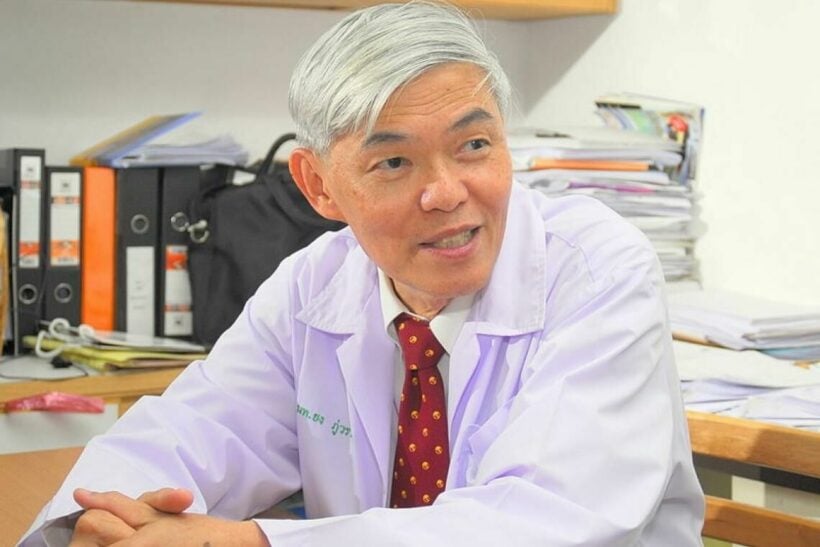 Thai virologist Dr. Yong Poovorawan from Chulalongkorn University, has spoken about claims that the efficacy of every vaccine available today, including Covid-19 vaccines, tend to lower after being used in mass inoculations, compared to the findings from the laboratory during human testing trials.
He recommends that people should not rely solely on the vaccines alone because uncertainty will remain during the roll out phase of the new inoculations.
"The best way to protect themselves is to practice basic safety standards as we usually do today… wearing face masks all the time when going outside and in crowded venues, regularly washing hands, and maintain social distancing."
On his Facebook page, Dr. Young cited the case of Hepatitis B vaccines that claimed between 94-95% efficacy. But after use on mass populations, its efficacy dropped to about 80%. He believes this trend will be the same as Covid-19 vaccines.
"Although the manufacturers claim the vaccines' high efficacy, that is just the laboratory results. In practice, several variables may cause lower effectiveness of the vaccines."
He also says that the real effectiveness of Covid-19 vaccines, both the American from Pfizer and the Chinese from Sinopharm will be known soon after the populations of Israel and UAE have been inoculated in large numbers already.
SOURCE: Thai PBS World
Keep in contact with The Thaiger by following our Facebook page.
Never miss out on future posts by following The Thaiger.
Education minister's wife plans to run for governor of Bangkok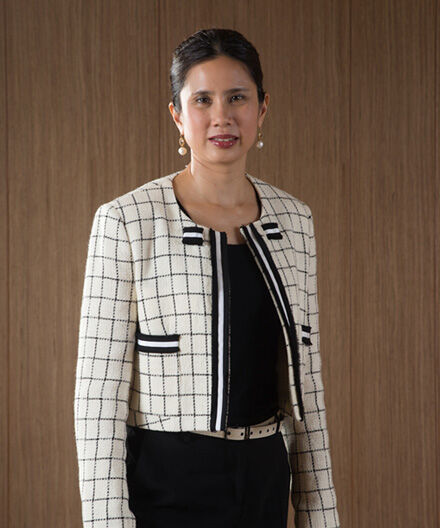 The education minister of Thailand's wife is planning to run for the governor of Bangkok when the city poll is called, in a move that puts her in direct competition with others for the backing of the ruling Palang Pracharath Party.
Nataphol Teepsuwan confirmed on Friday that his wife Taya Teepsuwan, a former core member of the now-defunct Peoples' Democratic Reform Committee, would contest the unscheduled gubernatorial election.
Natapol met briefly with PM Prayut, with some speculating that the Government House meeting was centred around his wife's future political career. But Natapol denied that was the focus of the meeting.
Her decision to run could be problematic as Bangkok governor Aswin Kwanmuang or former police chief Chakthip Chaijinda are expected to run under the Palang Pracharath banner. Both of those candidates were close to the party back when PM Prayut was the junta leader.
Chakthip has given signs of his intentions to run as he set up a Facebook page this month, while Aswin has not officially made up his mind whether to run or stand aside for the former national police chief.
But Natapol says his wife, who is a former deputy Bangkok governor, plans to a run as an independent if she is passed over by Palang Pracharath. The education minister said he had informed party leader Prawit Wongsuwon of his wife's intention.
Taya is the youngest child and only daughter of the late business tycoon Chalermbhand and Khunying Sasima Srivikorn. Along with her husband, she co-founded the Rugby International School in Chonburi.
Taya was also the managing director of Srivikorn School and holds a Bachelor's Degree in Economics from Thailand's Chulalongkorn University as well as a Master's Degree in Business Administration from the Sasin Graduate Institute of Business Administration at Chulalongkorn University. She also has a Master's in Analysis, Design and Management of Information Systems from The London School of Economics & Political Science.
SOURCE: Bangkok Post
Keep in contact with The Thaiger by following our Facebook page.
Never miss out on future posts by following The Thaiger.