Instant noodle exports increase as neighbouring countries stock up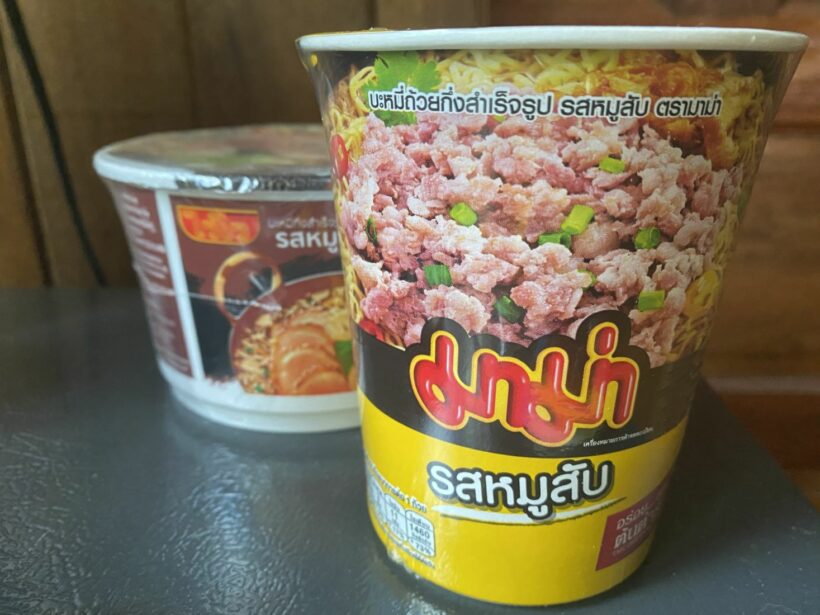 Craving noodles? Seems like many people stuck at home want the cheap and quick meal. Preparation is quick, the price is low, there's flavours aplenty and they're easy to find.
Thailand's exports of instant noodles have gone up this year, the country's Ministry of Commerce reported yesterday. With ridiculously low prices, a long shelf life and, let's admit, some pretty good flavors, it makes sense why people are stocking up on cup noodles during the coronavirus pandemic.
Exports grew by 11% with an export value of US$ 57.8 million, the ministry's Department of Trade Negotiations reported.
Thailand is the third biggest exporter of processed noodles. Over half of Thailand's noodle exports went to neighbouring south east Asia countries. Cambodia was the largest importer, consuming half of the exports to the region, followed by Myanmar, Laos and Vietnam. Last year Thailand was the third biggest exporter of processed noodles following China and South Korea.
SOURCE: Xinhua
Keep in contact with The Thaiger by following our Facebook page.
Never miss out on future posts by following The Thaiger.
Cannabis could generate 8 billion baht for Thai pharmaceutical industry by 2025, expert says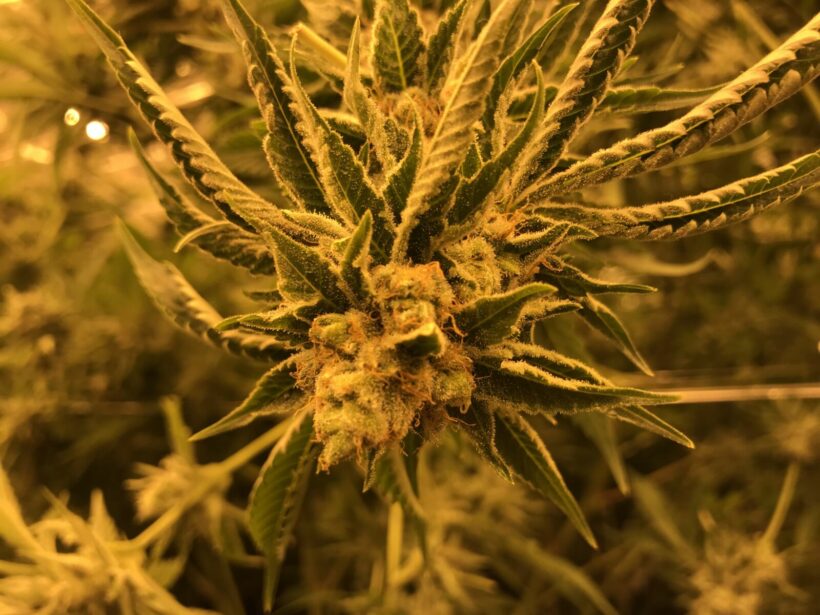 Cannabis could become a major cash crop in Thailand. An expert says the cannabis-based medicinal products could generate up to 8 billion baht for the Thai pharmaceutical industry by 2025. Medical cannabis has been legal in Thailand for the past couple years, but recently the government agreed to allow parts of the plant with very, low traces of the "high-inducing" component tetrahydrocannabinol, or THC, to be in medicinal products and food.
Cannabis-based medicines have been used as palliative treatment for some cancer patients in Thailand. Last year, nearly 1 million patients used cannabis-based medicines, according to an economist at Kasetsart University's Agricultural and Resource Economics Department, Ravissa Suchato.
Around 1.2 billion baht worth of medical cannabis was consumed last year, according to Ravissa, who led a recent study on the economic impact of commercial cannabis cultivation in Thailand. If the average consumption rises as expected, medical cannabis could generate 8 billion baht within the next 5 years.
"We believe marijuana has great potential as a cash crop because more patients will start using marijuana-based drugs soon."
In the past, Thai officials have discussed the opportunity to tap into the global cannabis market by exporting medical cannabis, but Ravissa says Thailand still has a way to go.
"Globally, the recreational use of marijuana has risen a lot faster than pharmaceutical use, so the prospect of exporting marijuana-based medicines from Thailand is still a long way off."
Parts of the cannabis plant that are rich in THC, like the buds, are still illegal and classified as a Category 5 narcotic. Trafficking the plant is still heavily criminalised. Just over the past few days, border patrol police in the Northeastern province Nakhon Pathom seized hundreds of kilograms of dried, compressed cannabis believed to have been trafficked across the Mekong River from Laos and destined for the South, possibly to Malaysia.
SOURCE: Thai PBS
Keep in contact with The Thaiger by following our Facebook page.
Never miss out on future posts by following The Thaiger.
The social media giants in battle with 'old' media and world governments | VIDEO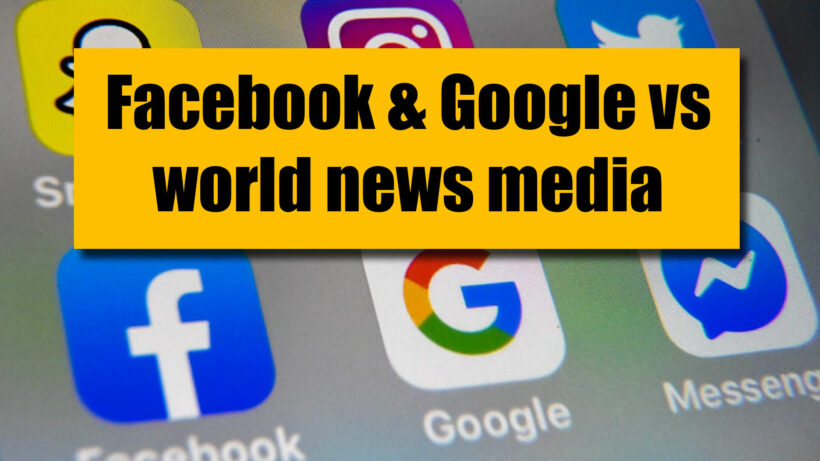 "The rules signal greater willingness by countries around the world to rein in big tech firms such as Google, Facebook and Twitter that the governments fear have become too powerful with little accountability."
India has issued strict new rules for Facebook, Twitter and other social media platforms just weeks after the Indian government attempted to pressure Twitter to take down social media accounts it deemed, well, anti social.
The rules require any social media company to create three roles within India… a "compliance officer" who ensures they follow local laws; a "grievance officer" who addresses complaints from Indian social media users; and a "contact person" who can actually be contacted by lawyers and other aggrieved Indian parties… 24/7.
The companies are also being made to publish a compliance report each month with details about how many complaints they've received and the action they took.
They'll also be required to remove 'some' types of content including "full or partial nudity," any "sexual act" or "impersonations including morphed images"
The democratisation of the news model, with social media as its catalyst, will continue to baffle traditional media and governments who used to enjoy a level of control over what stories get told.
The battles of Google and Facebook, with the governments of India and Australia will be followed in plenty of other countries as well.
At the root of all discussions will be the difference between what governments THINK social media is all about and the reality about how quickly the media landscape has changed. You'll get to read about it first, on a social media platform… probably on the screen you're watching this news story right now.
Keep in contact with The Thaiger by following our Facebook page.
Never miss out on future posts by following The Thaiger.
Long Buddhist holiday to see over 40 percent reduction in domestic tourism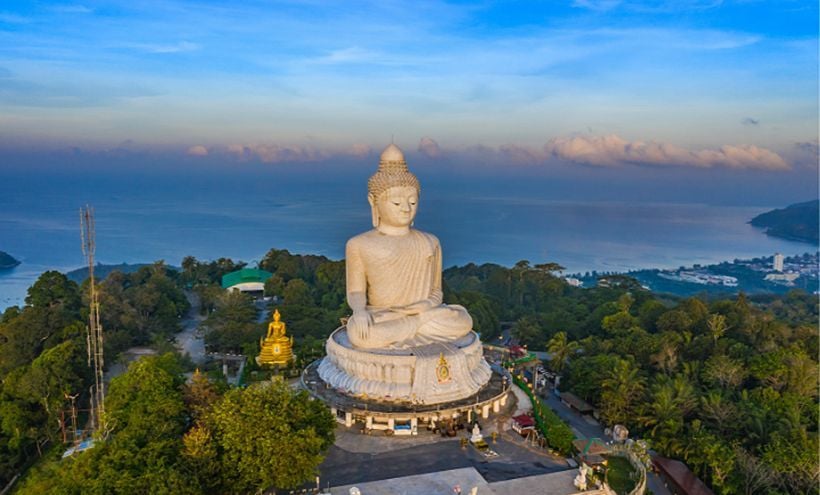 The long Buddhist festival holiday, which starts today, is set to see over a 40% reduction in domestic tourism. The Tourism and Transport Authority of Thailand has made the estimation which tallies around 1.09 million domestic trips, a number that is down 44% from last year's Makha Bucha Day.
The 2nd wave of the Covid pandemic this year has made potential tourists cautious about spending money, with the holiday forecasted to yield 3.9 billion baht. That number is 38% lower than the same period last year. Hotel occupancy rates are also expected to only be 50% of last year's tally on average.
Other venues that are normally open for tourists on this holiday, such as the ancient Buddha's footprint at Khao Khitchakut in Chanthaburi, have been closed out of fears for Covid spreading through mass gatherings. As one of the country's top 10 religious events, it is indicative of how the 2nd wave has taken a toll on the country's tourism. The event's closing is attributed to the forecasted 74% drop in trips to Thailand's northeastern region, otherwise known as Isaan. And, if there are less tourists, then there is less revenue. The cancellation is expected to decrease expenditures by 68% on average.
Meanwhile, the 2nd wave is also affecting airlines as Thai AirAsia has reported only 9.49 million passengers with an average load factor of 75% for 2020, posting a net loss of 4.76 billion baht with a total revenue of 16.3 billion baht.
Thai VietJet's marketing manager says before the 2nd wave hit late last year, the airline was on the upswing, operating 120 domestic flights per day. Recently, top economic leaders have warned that Thailand's tourism industry will fallout soon if it is not revived. The 60 plus year industry is in dire trouble with slow vaccine rollouts, country travel restrictions, and virus variants all being major factors in Thailand's slow reopening of tourism.
With the vaccine set to be issued to tourism hotspots first, PM Prayut has stated that the government is mulling whether to allow tourists to skip quarantine requirements if they can show that they have received the Covid vaccine.
SOURCE: The Phuket News
Keep in contact with The Thaiger by following our Facebook page.
Never miss out on future posts by following The Thaiger.