Spaniard arrested for brutal Koh Phangan murder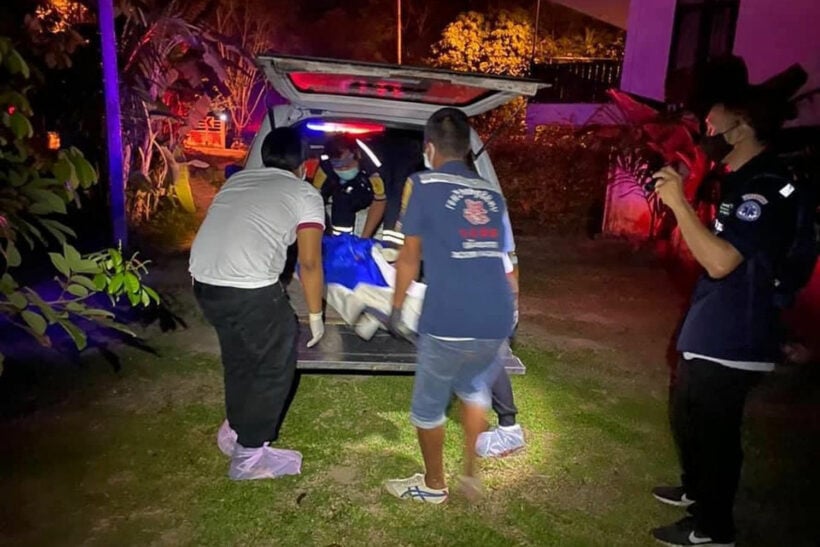 Police in the southern Surat Thani province have arrested a Spanish man on the island of Koh Phangan for the stabbing death of a Chilean man. Authorities say the brutal murder took place at 1am yesterday.
Officers say when they arrived at the scene of the murder, a rented house on Koh Phangan, they found 31 year old Chang San Yu, the victim's girlfriend, in a state of shock. Inside the home they found the body of the 41 year old Chilean man with a knife stuck into his chest. He also had multiple stab wounds to his torso and there were clear signs of a struggle in the room.
Chang told police she and her boyfriend were sleeping when the Spaniard knocked on the door. When her boyfriend opened it, the Spaniard, armed with a knife, began stabbing him, according to her report to police.
"They fought, and the Spanish man continued stabbing him until he collapsed and died in the kitchen. The attacker then fled on a motorcycle."
When asked by police if the two men had had any prior issues or arguments, Chang said she didn't know.
Koh Phangan police later caught up with the Spaniard after he drove his motorcycle into a ditch during a pursuit. He was taken for interrogation at Koh Phangan police station.
The Spaniard allegedly gave confusing statements, claiming that someone was trying to kill him. Police records showed the man had stolen at least three motorbikes prior to the murder.
The Bangkok Post reports the Spanish man has been charged with premeditated murder, carrying weapons in public place and theft.
SOURCES: Chiang Rai Times | Bangkok Post | Newsday 24
Keep in contact with The Thaiger by following our
Facebook page
.
Panthongtae Shinawatra is a free man after AG decides not to appeal acquittal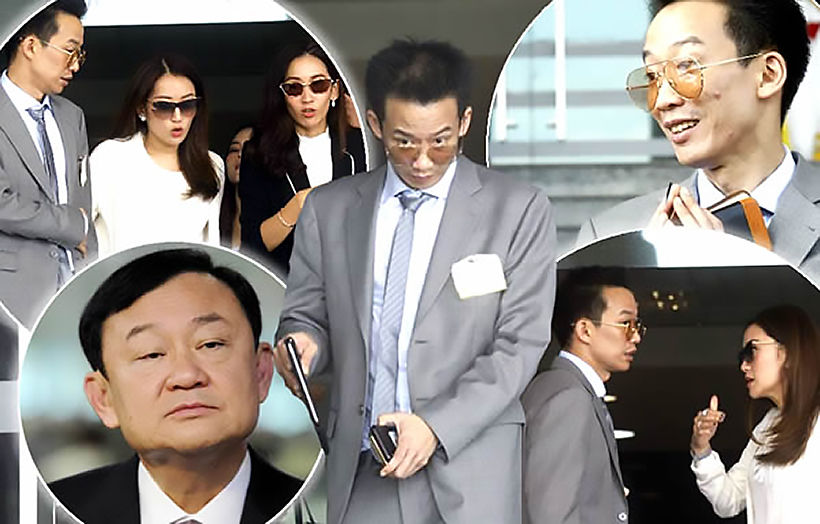 Panthongtae "Oak" Shinawatra, son of former PM Thaksin Shinawatra, is a free man, after Thailand's Attorney General decided to not appeal against his acquittal for alleged money laundering. He was charged by the Department of Special Investigations after 10 million baht was deposited into his bank account by an executive of the Krisdamahanakorn Group of real estate companies, which was granted a 10 billion baht loan by the state run Krung Thai Bank, despite the group's poor financial standing.
The loan was later transferred to the accounts of companies affiliated with the Krisdamahanakorn Group and used to buy shares in Airports of Thailand Company, instead of being used to boost the financial status of Krisdamahanakorn Group.
The case dates back to 2004, when Thaksin was Thailand's PM. Several executives of Krisdamahanakorn Group and Krung Thai Bank were given long prison terms in 2015, after being convicted of corruption and malfeasance by the Supreme Court's Criminal Division for Political Office Holders.
After his acquittal, the public prosecutors decided to not appeal the verdict, thus clearing Panthongtae, but the DSI insisted on appealing to a higher court and the case went to the Attorney General, who has now brought this high-profile case to a close.
SOURCE: Thai PBS World
Keep in contact with The Thaiger by following our
Facebook page
.
Suspect in Phattalung murder commits suicide as police close in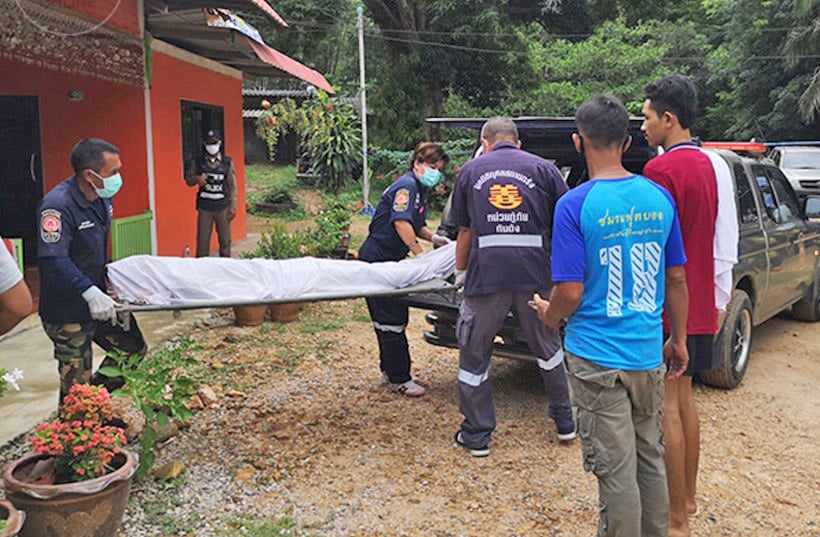 A murder suspect in Thailand's southern Trang province committed suicide as police moved to arrest him yesterday. Authorities say he was one of three gunmen in the murder of a driver in neighbouring Phatttalung province last year.
40 year old Haron Usen was hiding out with his girlfriend in a house in tambon Bang Sak. Provincial and local police surrounded the house about 11am, armed with an arrest warrant issued by a Phatthalung court for collusion in murder.
Officers had Haron's mother with them, hoping she could persuade him to surrender, but after a 3 hour standoff, the suspect still refused to give up, sending his girlfriend out of the house to safety instead.
Shortly afterward a gunshot rang out. Police say the suspect shot himself in the head with a hand .357 pistol. He died as a result of his wounds. Police also found a 9 millimetre pistol hidden under the bed. The body was taken to Kantang Hospital mortuary.
On September 5 last year, a group of armed men in a pickup truck opened fire at a car in Phatthalung's Muang district at about 4:30am. The driver was killed and the 3 passengers fled unharmed.
Police identified Haron as one of the gunmen.
SOURCE: Bangkok Post
Keep in contact with The Thaiger by following our
Facebook page
.
Taxi driver attacked and stabbed after accident in Bangkok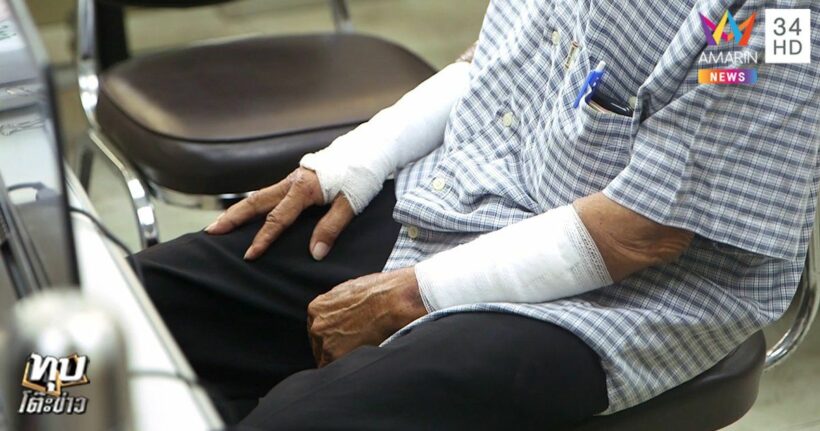 A motorbike driver attacked a taxi driver on Wednesday this week after an accident by taking off his helmet and repeatedly hitting the driver with it before stabbing him with a screwdriver.
A witness says the motorbike cut in front of the taxi on Phet Kasem Road, or Highway 4, in Bangkok, but the taxi couldn't stop in time and ran into the motorbike, Thai media reports. When the taxi driver stepped out to look at the damage, the motorbike driver took off his helmet and attacked him. Then he took out a screwdriver and stabbed the taxi driver. When people ran up to help, the motorbike driver hopped on his bike and drove off.
The witness took photos of the accident and shared it on Facebook. Yesterday, the motorbike driver turned himself into the Phet Kasem Police and was charged with reckless driving and causing physical and mental harm.
SOURCE: Thai Residents
Keep in contact with The Thaiger by following our
Facebook page
.