6 police officers face charges of extortion, assault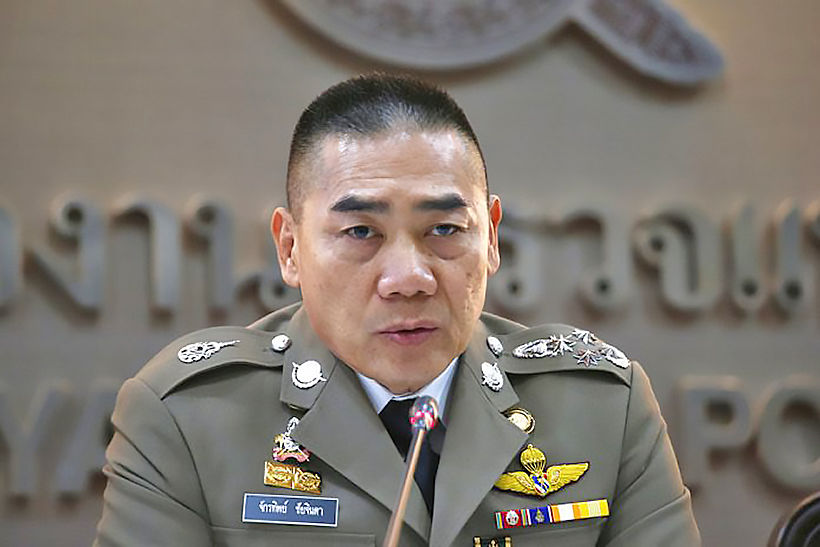 Further to a story reported earlier in The Thaiger, things are heating up in the central province of Samut Prakan, just south of Bangkok. A surprise visit by national police chief Chakthip Chaijinda at the Klong Dan police station last week has exposed alleged acts of assault and extortion by a suspected gang of criminal policemen.
The officers on duty had no idea why their highest supervisor made a personal appearance, but intuition told them it wasn't a courtesy call. Last Friday, 16 people led by high-profile activist Atchariya Ruengrattanapong, head of the Help Crime Victims Club, also visited the station.
Chakthip was investigating a complaint lodged by the group, who accused six policemen attached to Klong Dan and Bang Phli police stations of assaulting, torturing and extorting money, threatening to file drug charges against them. The victims included a couple whose young children were also allegedly forced to suffer through the ordeal.
On his return to the Royal Thai Police headquarters, Chakthip sent for Chumpol Phumphuang, head of Samut Prakan police.
A police source revealed that they had an urgent meeting, at which Chakthip was formally briefed on the progress of the investigation into the extortion case.
To ensure transparency in the probe and ensure it's free of meddling, the 3 most senior officers at the station – the superintendent, deputy superintendent and chief inspector – have been transferred to inactive posts at the provincial police headquarters pending the results.
Barely 24 hours after the transfers were ordered, action against 6 officers began. The officers, who worked in the crime suppression unit or as investigators, were suspended from duty pending investigations, and potential criminal and/or disciplinary charges. All but 2, who were with Bang Phli district police, were attached to the Klong Dan station.
Atchariya says 4 civilians may also be complicit in the crimes. He described 3 extortion cases allegedly involving nine of the 16 victims.
In the first case, a man identified only as "Teh" was a police informant who had dealt drugs. With a history of drug abuse, Teh was abducted by the 6 policemen, who assaulted him and forced him to reveal people who could be set up for extortion.
After the assault, which left Teh with permanent damage to his right eye, he was released. Fearing for his life, Mr Teh lured a couple he knew from the Nong Chok area of Bangkok to meet him on April 5.
Teh pretended he was interested in buying drugs. He then took them to a nearby mosque in Klong Dan district to finalise the drug deal. There, 3 of the 6 policemen swooped on and arrested the couple.
The officers later took the couple to Klong Dan police station, where they were allegedly beaten. Atchariya says the couple were then told to pay up to avoid criminal charges.
The next morning the wife handed over 200,000 baht and the policemen let them go.
In the second case, which allegedly occurred last year, another couple with a 3 year old child were reportedly similarly extorted by police.
36 year old Nanthawat Ob-orm says he was driving his family home to Bangkok from Rayong province when he received a call from a friend who asked to meet him at a petrol station in Bang Phli district.
When he arrived at the petrol station, policemen appeared and searched his vehicle for drugs, but found none.
They "escorted" the family to a local football pitch, where they allegedly assaulted them and threatened more physical violence if they did not pay them 100,000 baht. Atchariya says that when Nanthawat told the police he didn't have the money, they took the family to a bungalow on Sukhumvit Road, where the couple were detained in one room and their child in another.
The family spent two nights there and were allegedly subject to torture.
Nanthawat says he managed to scrape together 52,500 baht and gave it to the policemen, who then released the family.
In the third case, a baby sea bass trader was allegedly arrested in Chachoengsao province in April by the police gang, who accused him of having up to 800 methamphetamine pills in his possession. The man was detained at a private residence having drinks with his friends, who included former police officers. He was taken to the Klong Dan police station for questioning and forced to sign documents admitting to drug charges.
The policemen allegedly told him to bring 200,000 baht in return for his freedom. He paid the money and was freed.
Chumpol says the investigation into the 6 officers is expected to be wrapped up this week after the victims positively identify their assailants.
"There's reason to believe the policemen have committed these crimes. But at this point, no other police officers have been implicated in the case."
Chumpol stressed that commanders must monitor their subordinates' conduct and act swiftly against rogue officers who abuse their status for illegal gain.
Atchariya says the 6 policemen face criminal charges including extortion, forcible detention and assault.
SOURCE: Bangkok Post
Want more from the Thaiger family?
📱 Download our app on Android or iOS for instant updates on your mobile
📧 Subscribe to our daily email newsletter
👍 Like/Follow us on Facebook
🔔 Subscribe to or Join our YouTube channel for daily video updates
12 gamblers arrested in raid on restaurant in central Thailand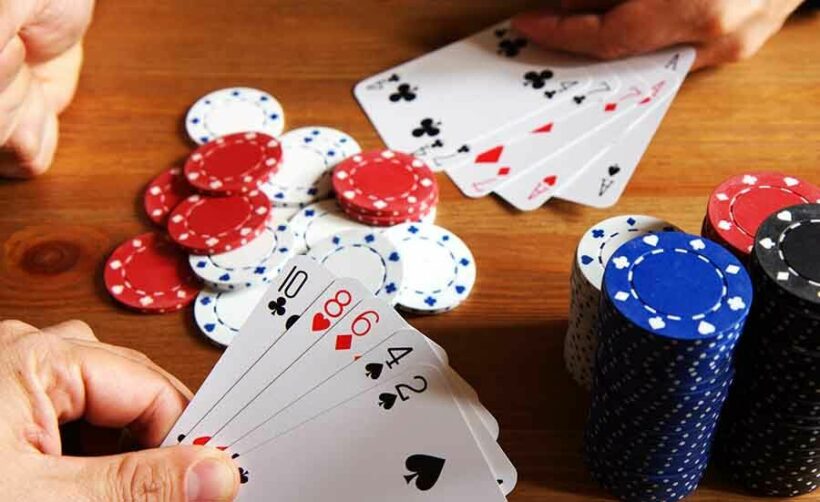 Police have arrested 12 people found eating, drinking, and gambling in a restaurant in the central province of Pathum Thani. Under disease prevention measures, there is currently a ban on in-restaurant dining in a number of provinces in Thailand.
According to the Bangkok Post, the authorities raided the restaurant in the Lam Luk Ka district of Pathum Thani late last night. Officers from Pathum Thani police arrived at the Oud Lam Luk Ka restaurant around 11.30pm. 12 patrons were taken into custody and 15 sets of dice, gambling paraphernalia, and 3,500 baht in cash were confiscated from the table they were sitting at. Officers also found bills for food and drinks.
The owner of the restaurant, named by the Bangkok Post as Therdphan Konnard, was among those arrested, as was a 30 year old woman named as Atchra Sorin, allegedly behind the gambling operation. All 12 arrested have been taken to Lam Luk Ka station for processing.
According to the chief of Pathum Thani police, Chayut Marayat, officers were acting on a tip-off that the restaurant owner was allowing his premises to be used for gambling, as well as allowing customers to eat and drink on-site, in violation of current Covid-19 restrictions.
SOURCE: Bangkok Post
Want more from the Thaiger family?
📱 Download our app on Android or iOS for instant updates on your mobile
📧 Subscribe to our daily email newsletter
👍 Like/Follow us on Facebook
🔔 Subscribe to or Join our YouTube channel for daily video updates
Nonthaburi province closes amulet trading venues and swimming pools from today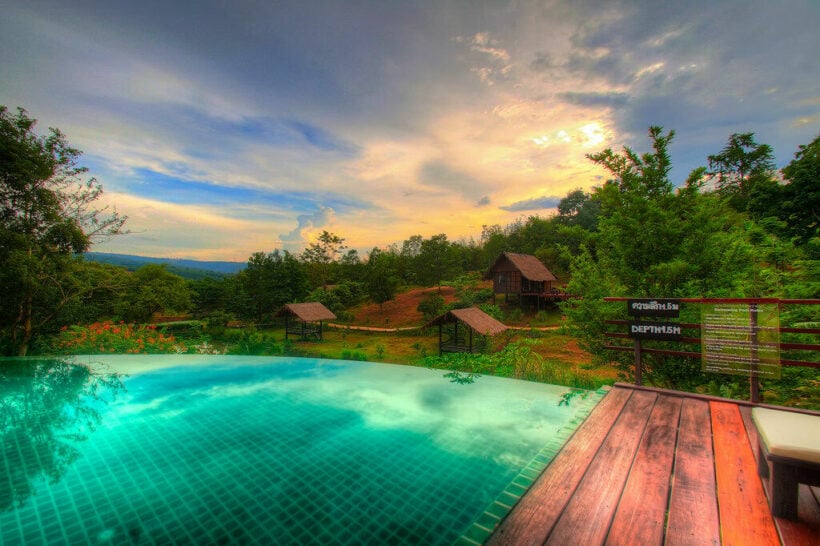 Thailand's Nonthaburi province, which is near Bangkok, is closing amulet trading venues and public swimming pools from today in an effort to curb the spread of Covid-19. The new closures come just 2 days after Thailand saw a rollout of new, nationwide restrictions. The swimming pool closures include those situated in housing complexes and estates. The province's communicable disease committee also set a limit on the number of people visiting fitness clubs and banned group sauna services and exercise or group activities. All measures are effective until otherwise stated. Nonthaburi is currently listed as a red zone province which is under the strictest Covid regulations in the nation.
Meanwhile, Surat Thani province, an orange zone province, which features the major Gulf islands of Koh Samui, Koh Pha Ngan, and Koh Tao, has issued a mask-wearing mandate that violators would face a maximum fine of 20,000 baht if caught. The order states the new rule is necessary because people are continuously not wearing masks when outside and are risking the spread of Covid-19. So far, motorists are being stopped in Koh Pha Ngan for checkpoints to make sure they are following the new mandate.
All nightlife, entertainment venues, bars and clubs are being closed around the country, for red and orange zones for the next 2 weeks. Same with schools, although most schools are already on an extended Songkran break.
There is no curfew but with just about everything being closed from 11pm, and no bars or pubs to go to, it may as well be a curfew.
Across all provinces…
• Closures of schools, all nightlife venues, pubs and clubs, karaoke bars and massage parlours
(except for international schools running exams)
• No events can have more than 50 people
Provincial red zones (listed below)…
• Dining-in allowed until 9pm (but can do takeaway until 11pm)
• Serving of alcohol banned
• Shopping centres and fitness centres to be closed by 9pm
(Sporting fields, exercise places, gyms and fitness clubs must close at 9pm)
• Convenience stores, markets, supermarkets must be closed by 11pm
Everywhere else…
• Dining-in allowed until 11pm
• Serving of alcohol banned
• Shopping centres to be closed by 9pm
SOURCE: Thai PBS World
Want more from the Thaiger family?
📱 Download our app on Android or iOS for instant updates on your mobile
📧 Subscribe to our daily email newsletter
👍 Like/Follow us on Facebook
🔔 Subscribe to or Join our YouTube channel for daily video updates
Committee tasked with resolving Karen land row to hold first meeting tomorrow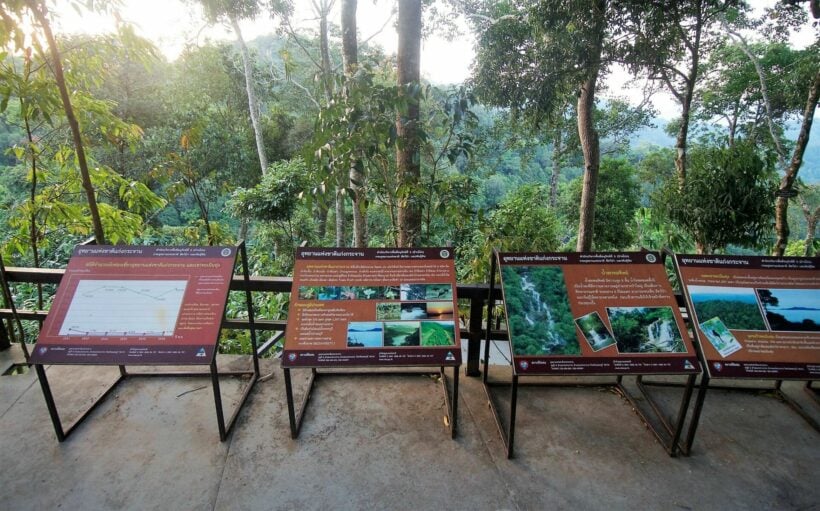 A panel tasked with resolving the ongoing land dispute between Karen tribespeople and national park officials will hold its first meeting tomorrow. According to Thamanat Prompow from the Agriculture and Cooperatives Ministry, the committee hopes to find a solution to the disagreement between forest protection officials and Karen villagers who wish to reside in Kaeng Krachan National Park, in the central province of Phetchaburi.
The villagers' presence in the national park prompted complaints from environmental groups who were concerned about the effect on the surrounding area. The PM, Prayut Chan-o-cha, has previously stated the villagers cannot return to the national park, but protesters sympathetic to the plight of the Karen people have been campaigning outside Government House.
According to a Bangkok Post report, the newly-formed committee that will oversee the resolution of the dispute comprises people from both sides of the argument. However, no sooner was the panel created than another controversy arose.
Karen people from the village of Bang Kloi-Jai Paen Din, in Kaeng Krachan National Park, as well as members of the People's Movement for a Just Society, insist Prasan Wangrattanapranie, assistant to Deputy PM, Prawit Wongsuwon, can no longer be involved in the matter. The villagers claim he insulted them while visiting the village last Thursday, when he accused them of growing marijuana.
Prasan says he will no longer play any role in government attempts to resolve the land dispute. For his part, Thamanat says Prasan was never a member of the committee and that he requested he distance himself from the matter to stop things getting worse.
Meanwhile, the Natural Resources and Environment Minister, Varawut Silpa-archa, says his ministry have nearly finished a variety of tasks aimed at helping the villagers, but admits not all will be completed on time. Some of the jobs include managing water supplies for farming, as well as finding new farmland for the Karen people. Varawut says he can't give an exact date for when all the work might be complete, due to laws that have been in place since before his ministry was set up.
SOURCE: Bangkok Post
Want more from the Thaiger family?
📱 Download our app on Android or iOS for instant updates on your mobile
📧 Subscribe to our daily email newsletter
👍 Like/Follow us on Facebook
🔔 Subscribe to or Join our YouTube channel for daily video updates