Korean virus cases skyrocket; Japanese passenger turns positive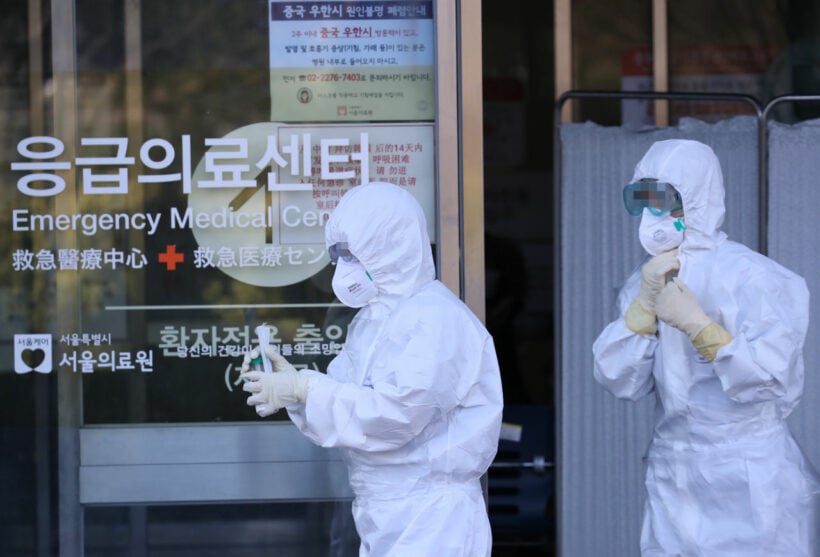 The number of COVID-19 coronavirus cases in Korea has increased tenfold in just four days to 556, and a passenger on the virus-stricken Diamond Princess tested positive after arriving home in Japan, despite a negative result during the ship's 14-day quarantine. Yesterday, China's Hubei province, where the outbreak began, saw 96 deaths, another decrease, in line with the toll reported in recent days.
The US has raised its travel alerts for Japan and South Korea to Level 2, while China remains at Level 4, meaning "do not travel." Britain "advise against all but essential travel to Daegu and Cheongdo" in South Korea, and Italy, the country with the most infections in Europe, is banning passage to and from an affected area southeast of Milan.
China has pledged fiscal and monetary steps to help global growth rebound, even as finance chiefs from the world's biggest economies, gathering in Saudi Arabia for the annual G20 meeting fret over the risks. The IMF says its baseline scenario is now for China to expand 5.6% this year, 0.4 of a percentage point lower than a January estimate, knocking 0.1 of a point off global growth.
SOURCE: Bloomberg News
Keep in contact with The Thaiger by following our
Facebook page
.
Phuket reports 9 new coronavirus cases, airport to close on April 10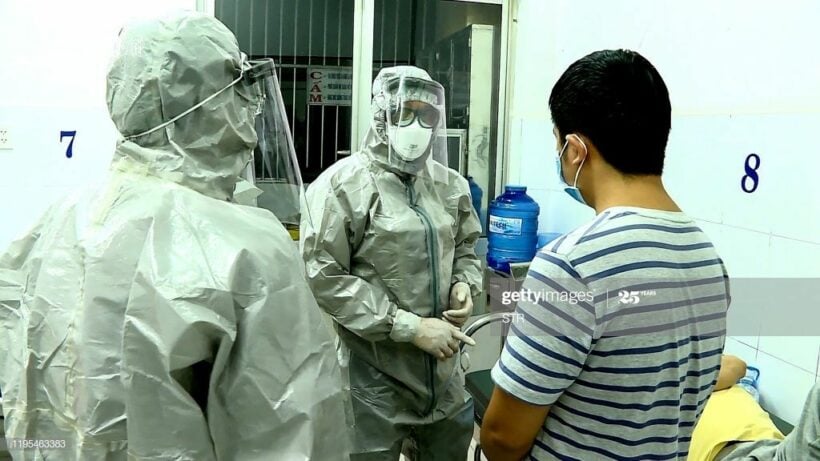 9 new cases of the Covid-19 coronavirus have been reported in the southern island province of Phuket, bringing the total to 62 cases.
Most of the new cases originated in the Patong district, again, and many in the area of the Bangla Road red light district. Details of the new cases…
Case 54: A 35 year old Canadian man working at an international school. He had an alleged history of partying in Patong's entertainment areas and close contact with others. He fell sick on March 25, and authorities are seeking 4 of his contacts during the time, who are considered to be at at risk.
Case 55: A 59 year old Thai man, a flower seller in Bangla Road with a history of contact with visitors and people frequenting the area. He became sick on March 19 – at least people 3 are at high risk.
Case 56: A 29 year old Thai woman, a bartender in Bangla Road who had close contact with another confirmed case. She became sick on March 20. 5 contacts are being sought.
Case 57: A 47 year old Thai female taxi driver. She had contact with a Ukrainian man (case 49). She became ill on March 27, 1 contact is considered at high risk.
Case 58: A 32 year old French man who came to Phuket on March 9, who had been visiting Bangla Road. He fell ill on March 24, 18 contacts are being sought.
Case 59: A Thai woman, aged 31 – a waitress at Italian restaurant in Patong. She had contact with case 44 and became sick on March 25. 15 of her contacts are at high risk.
Case 60: A 39 Thai woman, a chef at same Italian restaurant, contact with many locals and tourists. She got sick on March 25, 12 people are considered at high risk.
Case 61: A 43 year old Thai woman, a massuese in Patong who had contact with case 42. She fell sick on March 24, 6 contacts are at high risk.
Case 62: A 44 year old Thai woman, also a masseuse in Patong. She had contact with case 32 who worked in the same massage parlour. She fell sick on March 25, and 8 contacts are at high risk.
Last night, at midnight, Phuket's Governor closed all access to the island by road or sea, only leaving the Phuket Airport open as limited flights still ferry remaining visitors back to their countries. The airport will close down completely to all traffic on April 10.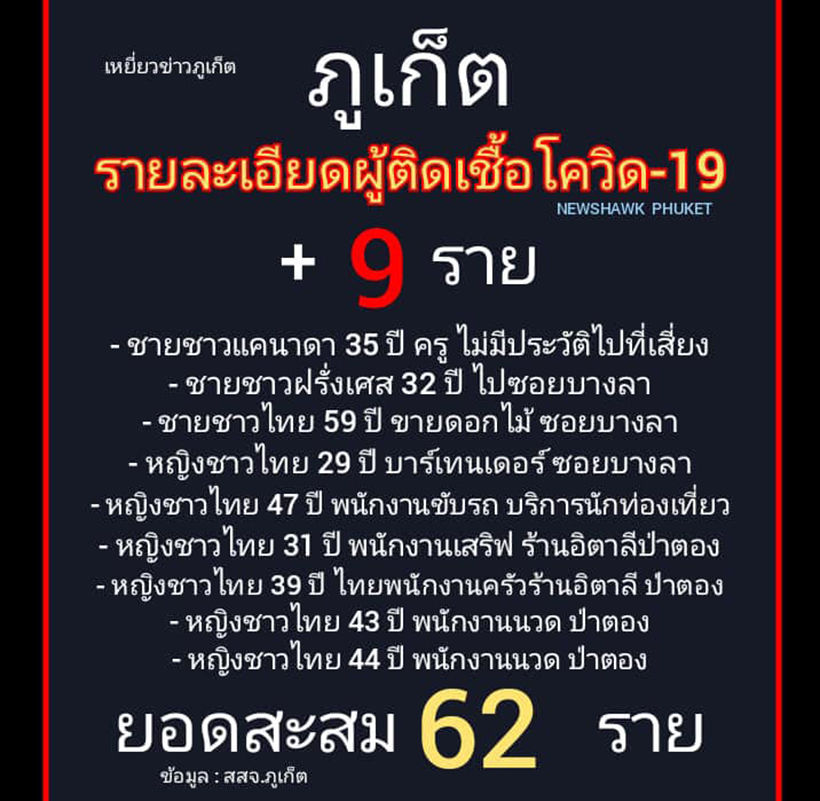 SOURCE: Newshawk Phuket
Keep in contact with The Thaiger by following our
Facebook page
.
Fruit exporters urge Thai growers to maintain sanitary standards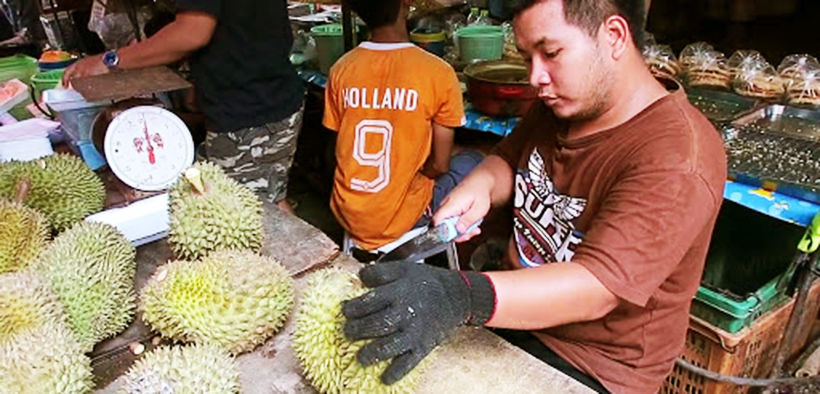 "Despite the Covid-19 crisis having a large negative impact on the economy, exports of fresh fruit from Thailand are still operational as demand from China continues, fruit exporters have urged Thai growers to ensure higher sanitary standards to protect the industry from the effects of the pandemic."
This from the president of Thai Fresh Fruit Traders and Exporters Association, Paiboon Wongchotesathit.
To safeguard the export market, Paiboon urged exporters to apply high sanitary standards to ensure that the shipments are not tainted with the Covid-19 virus, especially fruit like durian, longan and mangosteen which are the main fruits that Thailand imports. He also asks exporters to make sure that workers wear face masks and to supply hand gel for food pickers and packers so their hands are frequently cleansed.
"If the workers are infected and transmit the virus to customers through droplets on products, the whole export industry will be ruined."
On a positive note, according to Paiboon, currently, durian prices range from 145 to 150 baht per kilogram, higher than last year's rate of 130 to 135 baht per kilogram and given the fruit's popularity in China, the number of exporters have risen to 1,000 business operators from 300 (3 years ago).
"Fruit exports, especially durian, will be able to achieve growth this year because Chinese consumers are likely to cut back on travel and focus on import and export."
SOURCE: Bangkok Post
Keep in contact with The Thaiger by following our
Facebook page
.
14 million Thai's crash online registration for 5,000 baht cash handout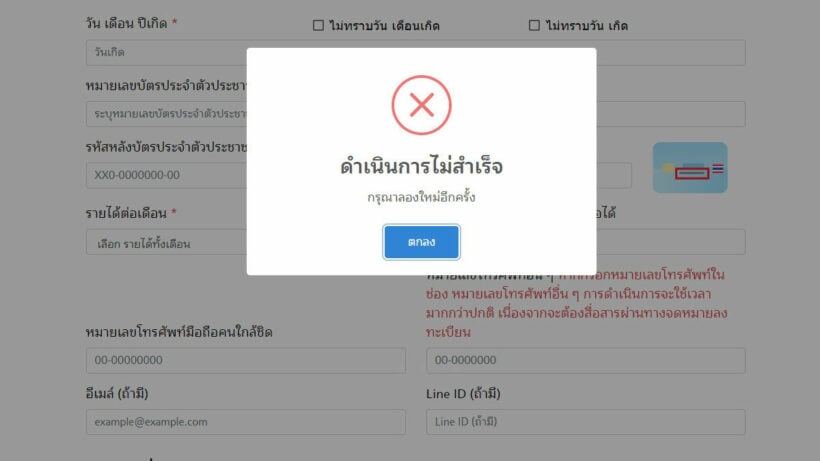 It is estimated that 14 million Thai citizens have registered for the government's measure for a 'cash hand out,' crashing the website entirely. The number is 4 times grater than the government's initial predictions.
The director-general of the Fiscal Policy Office, Lavaron Sangsnit, says…
"On Sunday as of 11.30 am, the number of people who had registered reached 14 million on www.เราไม่ทิ้งกัน.com (we do not leave anyone behind). The program had opened on Saturday evening for online registration but the website crashed soon after opening due to the huge traffic."
"The website will remain open for registration and will not be closed down, so people should not rush to register"
"He assured that everyone affected by the Covid-19 pandemic and business shutdowns that they will get cash handouts. Employers and farmers would not be eligible as there are other relief measures designed to support them. Workers covered by the Social Security Fund are not eligible as they can get unemployment benefits from the fund."
"The system will screen eligible persons within seven days."
The Finance Ministry has guaranteed that every unemployed Thai worker, freelancer and part time employees will receive 5,000 baht every month for three months. Initially, the Finance Ministry had estimated that three million people would be eligible and proposed a budget of 45 billion baht. But due to the unpredicted rise in numbers the Finance Ministry plans to borrow at least 200 billion baht.
SOURCE: The Nation
Keep in contact with The Thaiger by following our
Facebook page
.