Heavier traffic violation penalties being discussed by police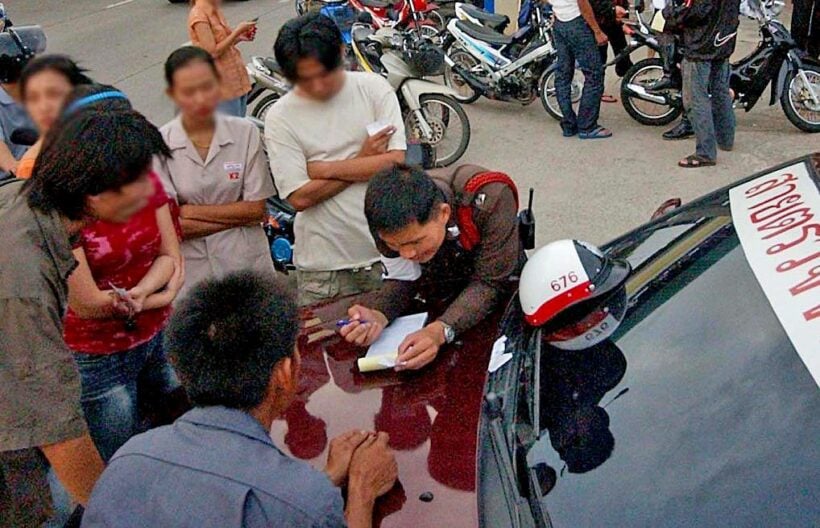 Heavier penalties for drink-drivers and repeat offenders on Thai roads are under scission between traffic police and other agencies.
Maj-General Ekkarak Limsangkatt, a member of the committee reviewing of traffic-law enforcement, is calling for harsher punishments in line with the Japanese model that penalises both the drink-driver and any passenger who "abetted the wrongdoing."
Ekkarak was speaking after a meeting at the Royal Thai Police headquarters in Bangkok.
Among proposals discussed were the issuing of traffic tickets and harsher sentences for repeat offenders based on evidence gathered by Police Ticket Management over the last three years.
The PTM collates information on traffic offences and provides recommendations that enhance road safety measures.
Yesterday's meeting was told that 11.7 million traffic tickets had been issued in 2018, a 39 per cent rise on the 8.6 million the year before.
One was a driver of a cargo truck who received no less than 144 tickets in a single year, for repeatedly speeding and failing to stay in the slow lane reserved for trucks. He was caught by traffic cameras.
A total of 1,507 drink-driving repeat offenders were arrested in the past four years, the meeting was told.
Ekkarak said the findings showed drivers were insufficiently afraid of the law and the consequences of breaking it. He said a legal amendment to the 1979 Land Traffic Act, which should soon be in effect, would introduce a points system to deter motorists from re-offending.
He said such a points system would not have worked in the past because all drivers' licences were paper-based, meaning the police and Department of Land Transport could not cooperate to catch offenders.
"This new law will require the two agencies to link databases and online information so the driving-licence points system is implemented effectively and practically," he said. (The Thaiger thought this had already been done!)
The meeting also heard a proposal that motorists with multiple tickets be allowed to pay them off in a lump sum for a discount, in order to clear the backlog of unpaid tickets.


Read more headlines, reports & breaking news in Thailand. Or catch up on your Thailand news.
Average hotel prices drop in Thailand in 2018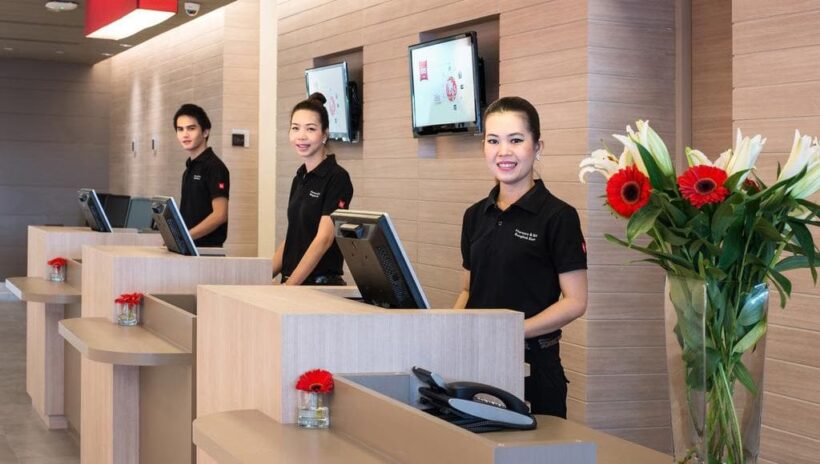 The latest Hotel Price Index (HPI) released by Hotels.com reveals no sign of a slowdown for the global travel industry. Prices are up for overnight accommodation by 3% globally in 2018 across every regional index, except for the Pacific region, including Thailand.
Hotel.com has 85 websites in 34 languages, and lists over 325,000 hotels in approximately 19,000 locations. Its inventory includes hotels and B&Bs, and some condos and other types of commercial lodging.
Travellers to and around Thailand paid an average price of 1,720 baht a night for their domestic accommodation last year, a 7% drop compared to 2017, and paid the same average price of 4,437 baht a night for international accommodation in both 2018 and 2017.
The growth in travel comes despite global uncertainties including Brexit, California wildfires, South African drought and Japanese earthquakes. Travellers also showed resilience and renewed confidence in destinations touched by unrest: Paris, Egypt, Turkey; regions experiencing currency fluctuation: South America; and areas affected by natural disaster: North America.
Despite the overall growth in global accommodation prices, average prices paid for domestic accommodation in Thailand have decreased, with average prices for international beds remaining stable.
SOURCE: The Nation | Hotel.com
Third runway for BKK Suvarnabhumi Airport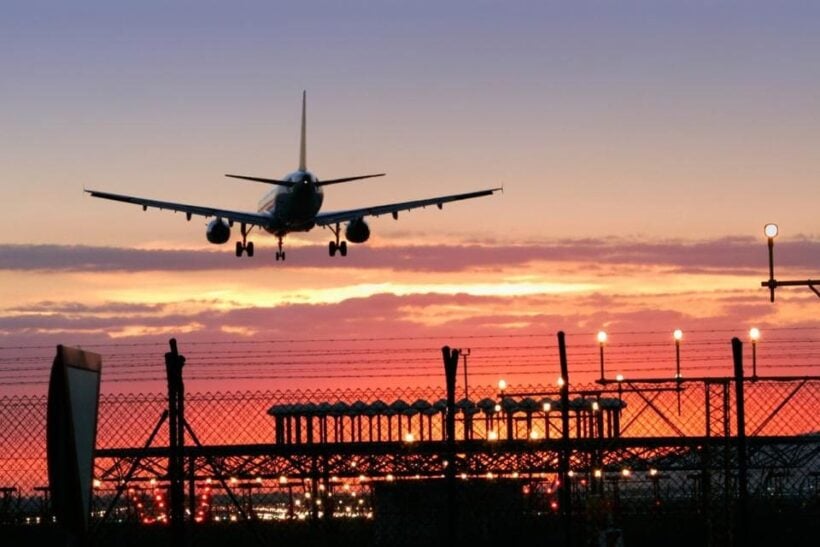 The Thai cabinet yesterday approved the construction of a third runway at Suvarnabhumi International Airport as part of the country's ambition to become the aviation hub of ASEAN.
The 21.7 billion baht project will increase the combined capacity of Suvarnabhumi international airport's runways to 94 arrivals and departures per hour from the current 64, said Lt-Gen Weerachon Sukonthapatipak, deputy government spokesman.
Suvarnabhumi Airport (aka. BKK) was opened in 2006 as Bangkok's second airport. Initially it replaced the tired Don Mueang Airport but Don Mueang was later revamped as a low-coast airport to service the growing traffic demands.
Meanwhile Suvarnabhumi Airport was, and still is, operating above its designed capacity. An earlier bid to build a third terminal has been mired in controversy and is currently shelved pending a new brief from Airports of Thailand with a new round of design bids called for in the future.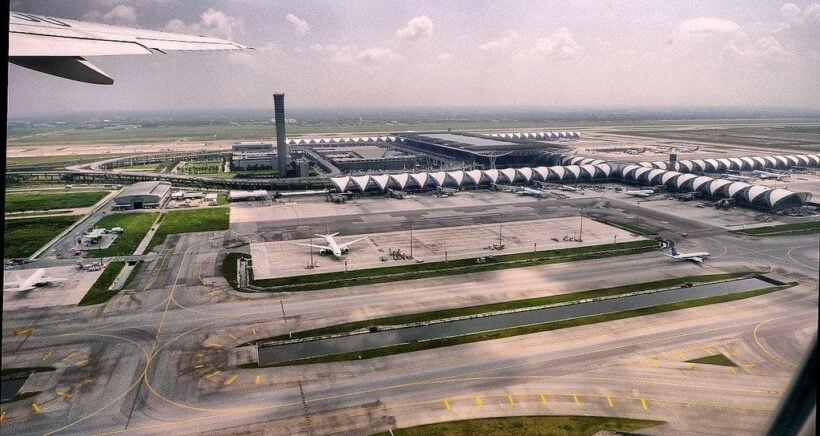 Patong's trash hero rewarded for collecting garbage in filthy canal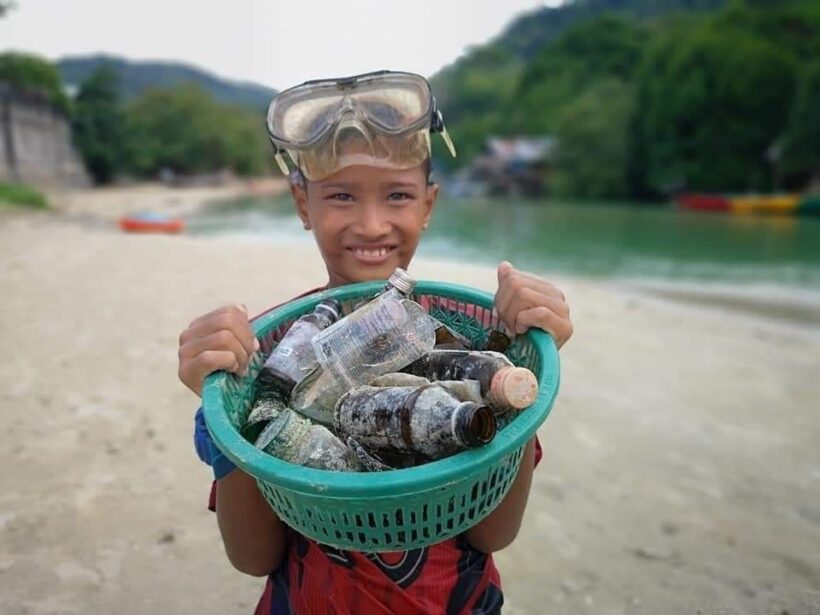 PHOTOS: Patong Police / Theeraphong Penmit / Newshawk Phuket
A Phuket boy has been rewarded after setting an excellent example for the rest of the Patong community.
8 year old Kosin Ta-ngam, who is studying at Sai Nam Yen School in Patong in Pratom Suksa Three, has been collecting garbage in the filthy Pak Bang Canal and along Patong Beach since the beginning of this year.
He lives with his grandmother and other relatives. His grandmother has been looking after Kosin since he was 10 months old.
A certificate, scholarship and life vest have been awarded to Kosin by the Patong Police Chief Col Anothai Jindamanee for displaying excellent citizen for the community as a youth volunteer and being an active part of keeping the city clean.
The Pak Bang Canal, running through the back of Patong into Patong Bay, has been a dark, dirty mess for decades. Many promises have been made to clean it up but it remains a disgraceful waterway flowing through Phuket's main tourist town.
The tiny eight year old seems to be able to achieve a lot more than the local municipality with all their money and machinery.
Kosin, you are the Thaiger hero for today and we salute you!