How Asian countries celebrate the arrival of another year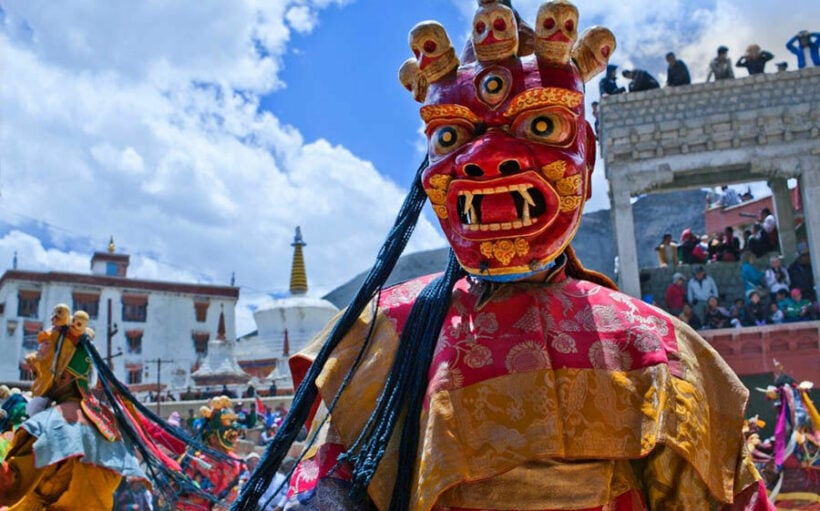 As the dust settles on this year's somewhat muted New Year celebrations, some Asian countries still have their own festivities to look forward to. And it's not all fireworks and drunken parties – in Asia, the dawn of a new year is seen as a time to celebrate family and good fortune, while washing away the bad luck of the previous year. Let's face it, we could all do with some of that right now.
Here's how 6 Asian countries celebrate their new year.
Chinese New Year (Spring Festival)
The date of the Chinese New Year is determined by the lunar calendar and takes place in January or February each year. Legend has it that Chinese New Year originally started with a battle against the fabled beast, "Nian", part bull, part lion. It's said that Nian appeared in China on what was to become New Year's Eve. Local residents discovered the beast was afraid of fireworks and the colour red, and thus the traditions associated with Chinese New Year were born. Today in China, red lanterns are hung in the streets, while people dress up as dragons and lions. Special noodle dishes are eaten as a symbol of a long life and children are given little red envelopes containing money, in order to encourage good fortune for the coming year.
Korean New Year (Seollal)
The Korean New Year is usually celebrated at the same time as its Chinese counterpart, apart from a rare occurrence every few years, when both holidays are separated by a day. As a new lunar month begins when a new moon appears, and Korea is an hour ahead of China, it may already be the following day there if a new moon occurs at midnight. Koreans celebrate their New Year holiday by wearing traditional costume, known as the hanbok, while coming together for a prayer to their ancestors, known as the charye. By eating the traditional dish, eumbok, Koreans believe they will receive their ancestors' blessings. The younger generation also pay their respects by bowing to the elderly and receiving a gift of sebaedon (New Year's money) in return.
Vietnamese New Year (Tet)
The Vietnamese New Year usually falls in late January or early-mid February and also revolves around family get-togethers. Reunions will often see relatives come together to welcome the spirits of their ancestors over dinner. Traditional dishes include rice cakes filled with beans and pork and known as bánh chung. The Vietnamese also eat a bamboo shoot soup called mang, and place flowering peach trees in their homes, as a symbol of good luck. It is traditional for Vietnamese overseas to send money home to their families during the holiday.
Tibetan New Year (Losar Festival)
The Tibetan New Year is celebrated over 3 days in late January or February. Tibetans eat a dumpling soup, known as guthuk, while deploying firecrackers and waving straw torches to scare away bad spirits. Animal offerings are placed in household shrines as a gift to the gods, and colourful prayer flags displayed as symbols of peace, compassion, and wisdom.
Balinese New Year (Nyepi)
Okay, Bali is not a country, but it does have its own new year celebration, known as Nyepi, which takes place in March. In the period before Hindu New Year, Balinese residents can be seen parading through the streets with evil-looking effigies known as ogah-ogahs, while beating each other with coconut husks to scare away any evil spirits. On the day of Nyepi, contrary to the noisy firecracker celebrations seen in other countries, Bali goes silent. The whole place shuts down, with a ban on lights, cars, and working. Residents are expected to spend the day meditating in silence. Some say this tradition stems from an ancient belief that the silence would trick unwanted spirits into believing everyone had left, in the hope they would too.
Thai New Year (Songkran)
A familiar holiday to many Thaiger readers, Songkran, or Thai New Year, takes place from April 13 – 15 each year. The word songkran comes from the Sanskrit word for passing, or moving into, and means the beginning of a new solar year. Thais believe water can wash away the bad luck of the past year and one religious ritual associated with Songkran involves pouring water over Buddhist statues. Another ritual involves giant water fights, in a huge, nationwide party that normally attracts tourists from all over the world. April 14 is known as Family Day and is when people come together to spend time with their loved ones. On the following day, Thailand's Buddhists will visit temples to offer alms and make merit.
SOURCE: Western Union
Keep in contact with The Thaiger by following our Facebook page.
Never miss out on future posts by following The Thaiger.


Find more SE Asian News courtesy of The Thaiger.

Broke? Find employment in Southeast Asia with JobCute Thailand. Rich? Invest in real estate across Asia with FazWaz Property Group. Even book medical procedures worldwide with MyMediTravel, all powered by DB Ventures.

Talk show king, Larry King, dies at 87 | VIDEO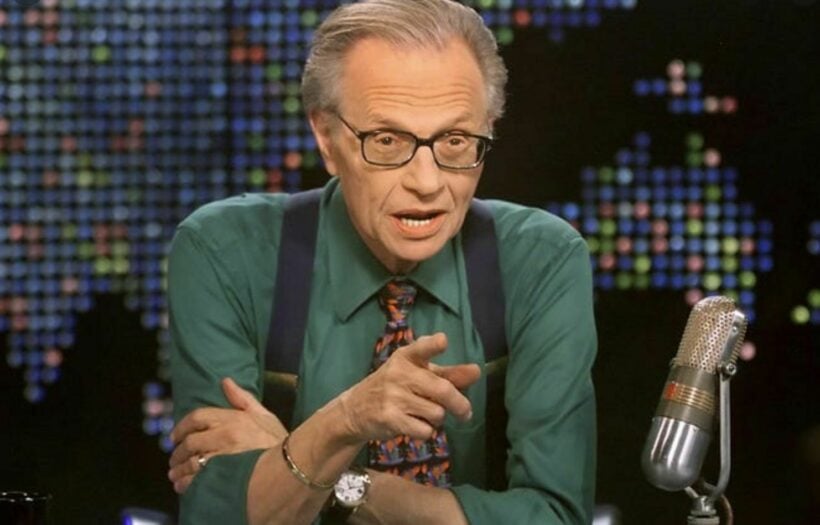 Larry King, the longtime CNN stalwart and talk host has died. He was 87 years of age. He is survived by 3 sons.
"Larry King Live" was a staple on the the young cable TV network for over 25 years, interviewing presidential candidates, celebrities, athletes and high-profile personalities. He retired in 2010 after taping more than 6,000 episodes of the show before moving his voice onto a fledgling streaming service.
His son, Chance, confirmed King's death yesterday morning, US time, on his Facebook page.
"With profound sadness, Ora Media announces the death of our co-founder, host and friend Larry King, who passed away this morning at age 87 at Cedars-Sinai Medical Center in Los Angeles."
"For 63 years and across the platforms of radio, television and digital media, Larry's many thousands of interviews, awards, and global acclaim stand as a testament to his unique and lasting talent as a broadcaster."
King had recently spent time in hospital with Covid-19 at Cedars-Sinai. He had been battling a number of other health problems over the years, suffering several heart attacks. In 1987, he underwent quintuple bypass surgery, inspiring him to establish the Larry King Cardiac Foundation to provide assistance to those without insurance.
With all his health challenges, he continued to forge one of the great talk show careers in US entertainment history.
In 2017 King revealed that he had been diagnosed with lung cancer and successfully underwent surgery to treat it. He also underwent another procedure in 2019 to address angina.
King also suffered personal loss last year when 2 of his adult children died within weeks of each other: Andy King, 65, suffered a heart attack and daughter Chaia King, 52, died after being diagnosed with lung cancer.
With an affable, easygoing demeanor that distinguished him from more intense TV interviewers, King perfected a casual approach to the Q&A format, always leaning forward and listening intently to his guests, rarely interrupting.
Tim Newton from The Thaiger met Larry King in the early 90s whilst working on the 'Australia Overnight' program with the Macquarie Network, using King's 'Larry King Show' radio format as a broad framework for the new radio networked program in Australia, the first of its kind.
"Larry was as affable in personal dealings as he was on air. He was very keen to help a young Aussie at the time who was trying to carve out a similar program to the famous Larry King Show of the 1980s that he hosted. I was happy to get a 30 minute meeting with him after flying to LA to meet him. He took me out to dinner and I walked away with a roadmap for our new radio show and a thousand other tips for the legendary talk show host."
Jeff Zucker, CNN's President, acknowledged King's role in raising the network's profile around the world.
"We mourn the passing of our colleague Larry King. The scrappy young man from Brooklyn had a history-making career spanning radio and television. His curiosity about the world propelled his award-winning career in broadcasting, but it was his generosity of spirit that drew the world to him. We are so proud of the 25 years he spent with CNN, where his newsmaker interviews truly put the network on the international stage. From our CNN family to Larry's, we send our thoughts and prayers, and a promise to carry on his curiosity for the world in our work."
SOURCE: CNN
Keep in contact with The Thaiger by following our Facebook page.
Never miss out on future posts by following The Thaiger.
Hong Kong partially locks down, forcing thousands to undergo Covid screening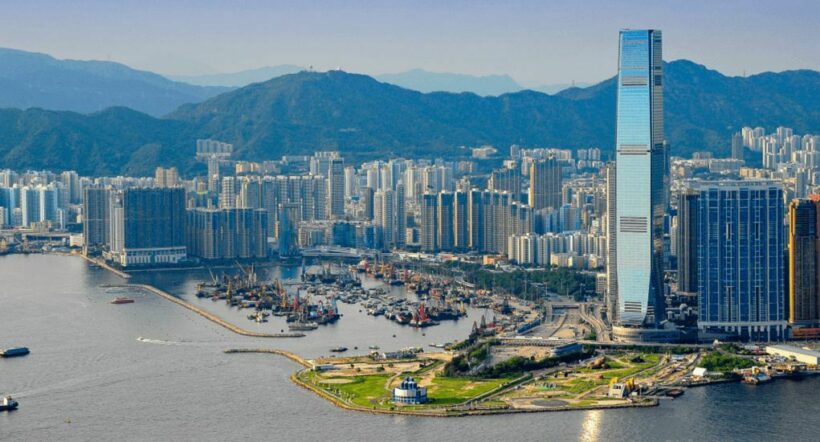 Hong Kong's government is forcing a partial lockdown until 10,000 residents of an area in the Kowloon peninsula, complete a Covid-19 test. The 2 day lockdown in the city's poorest neighbourhood of Jordan, comes after a new strain of the coronavirus was identified, making it the 1st lockdown that the city has seen.
The area, which features many deteriorating buildings and 150 stacked housing blocks, has confirmed 162 confirmed cases of Covid-19 this month, with the ratio of virus detected in sewage samples from buildings there was higher than that of other areas.
Over the last 2 months the city has been hit by a 4th wave of infections with authorities struggling to bring the daily numbers down. Such clusters have hit the low-income neighbourhoods the most, which are notorious for cramped conditions in districts such as Yau Tsim Mong.
In recent days, health officials began mandatory testing in some 70 buildings in the area but the government has now decided to test everyone much to the confusion of local residents. As rumours of a lockdown were leaked to the local media, the government didn't officially announce the measure until this morning. The area is also home to many ethnic minorities, mainly South Asian Hong Kongers, a community that often faces discrimination and poverty.
Earlier in the week a senior health official was criticised when he suggested ethnic minority residents might be spreading the virus more readily because "they like to share food, smoke, drink alcohol and chat together."
The health official's comments also came as a video was released of predominantly white migrants dancing at a packed brunch on the more affluent Hong Kong Island. But those who agreed with the health official pointed to cramped conditions, not race or culture, as being the cause of the virus spreading more easily.
SOURCE: Thai PBS World
Keep in contact with The Thaiger by following our Facebook page.
Never miss out on future posts by following The Thaiger.
Thai PM is ready to work closely with the US President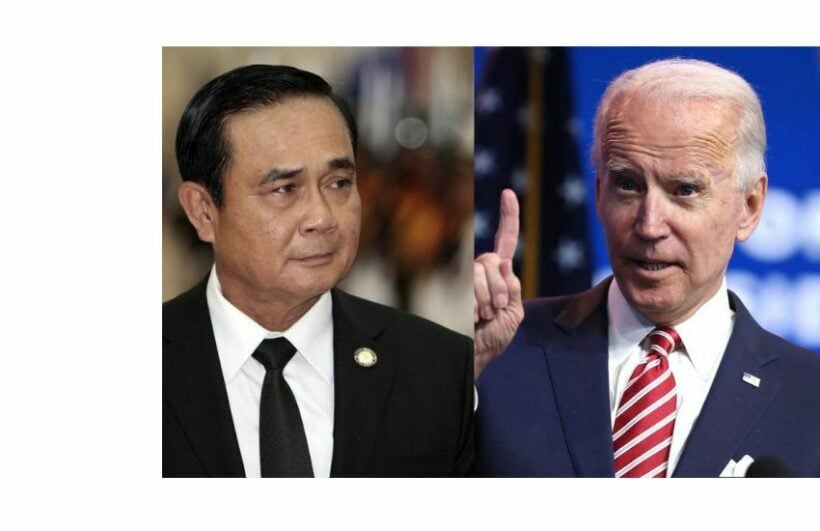 Thailand's PM Prayut Chan-o-cha sent a letter of congratulations to US resident Joe Biden. He says the Thai government is ready to work closely with the US government to promote cooperation in all aspects and all levels.
He also says that Thailand and the US have a long relationship that dates back over 200 years. And, as Thailand is the US's longest standing ally in Asia, he hopes the US, under President Biden "will not turn its back on the country".
He also called for cooperation between the 2 countries in handling the global pandemic together, saying "the worldwide Covid-19 pandemic has taught all countries a lesson and that the world is facing historic changes, with the most important thing being "for all of us is to come together face to face and to cooperate with one another".
SOURCE: Thai PBS World
Keep in contact with The Thaiger by following our Facebook page.
Never miss out on future posts by following The Thaiger.