The Top 10 Beaches in Phuket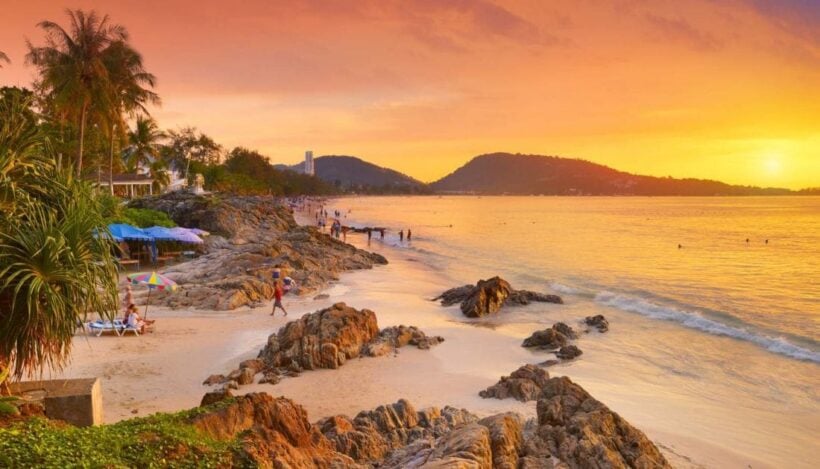 Phuket's beaches have undergone a substantial upgrade since the 2014 military government swept commercial businesses from the sands of west coast Phuket. Little shanty restaurants, the ubiquitous plastic sun lounges and tatty old umbrellas were removed. After the dust settled we've now got limited sun lounges and umbrellas for rent along most of the beaches, not all.
You'll still find beach vendors on Phuket's best beaches, jet skis and parasail rides plying their trade on some of the busier beaches these days but it's a much less invasive experience compared to pre-2014 when it was, for most, getting out of hand. So many of Phuket's beaches now truly look like the travel brochure photos, at last.
Here's The Thaiger's Top 10 best beaches, in no particular order…
A picture-postcard beach in the south of Phuket with a landmark hotel overlooking the beach at one end and a protected tidal lagoon inlet, popular with young and Thai swimmers, at the other. The beach is unusual for having virtually no development along the area behind the beach. This is partly due to a temple located adjacent to the beach. But there's still a small row of little eateries behind the beach. There's also a large man-made lagoon behind Nai Harn Beach which is popular with families including a little island in the middle which is always busy with picnickers on the weekends. There was a minor scandal in 2016 when the local Mayor proposed a Hollywood Museum (of all things!) on the foreshore reserve. The idea was promptly dismissed and forgotten.

One of the most popular beaches in Phuket, a crescent-shaped beach which has the best surfing on the island. Even though Phuket's west coast is not known for good surf at least you'll catch a few waves during the monsoon months – May to November. The beach has a clump of cool beach bars at the southern end and a few large hotels which provide access directly to the beach. There's a very cool flow-riding place called SurfHouse Phuket just behind the beach. A very cool way to spend a few hours, day and night, particularly if the waves are a bit challenging on the real beach.

Famous for one thing – getting great shots of planes as they take off and land at Phuket International Airport, Nai Yang Beach is bordered by parts of Sirinat National Park at one end and a series of bars, shops and small hotels at the other end. There's lots of excellent little restaurants along the beach, at all price points. At the northern end of the beach (there's a car park on the northern side of the Airport perimeter) you can take amazing photos of jest as they take off every few minutes. Find out more about taking the perfect plane pic HERE.

Kamala's foreshore is undergoing somewhat of an upgrade with the northern end of the beach now being developed with up-scale beach clubs and condos. Many locals aren't happy about the changes to their quiet little seaside village. Still, the developments will provide new services and employment and drag some new money into the town. Kamala's Beach is a very popular and provides some mostly safe swimming with the shallow water stretching out further than other beaches. Very good for families with young children.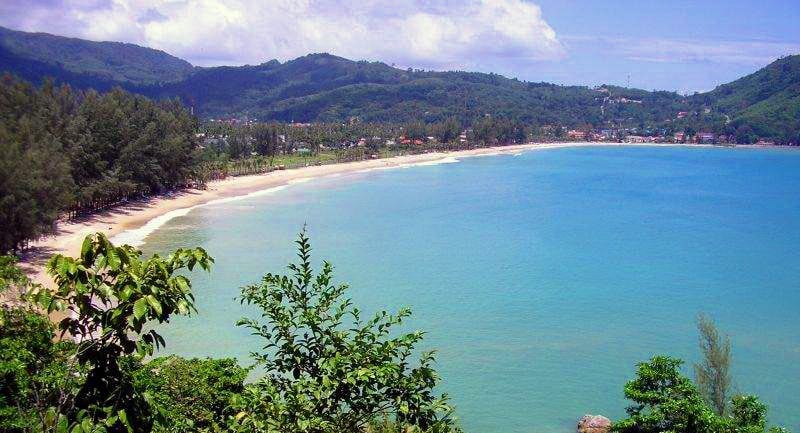 Naithon Beach was one of the beaches most affected in the Great Beach Clearout of 2014. Gone are the many, many little restaurants dotted along back of the beach. They've been replaced by newer restaurants on the other side of the road as the area starts to raise its profile. At one end of Naithon Beach is the five-star Trisara, at the other end the Pullman Phuket Arcadia Naithon Beach, both upscale and providing the local restaurant and service providers with a never-ending source of tourists. Can get quite rough when the monsoon surf rolls in.

Ao Yon is the only east coast beach to make the list but its richly deserved. The beach is only small and lacks the expanses of sand of the west-cast beaches. But as a quiet spot for the family to relax the beach has a lot to offer. There are lots of little bars and restaurants lining Ao Yon. There's a really cute little resort called The Cove where you can catch a light bite, some sunset drinks or stay a few days. There also a great little bar and Thai restaurant there called The Ship Inn which has been an established favorite for 12 years.

Kilometre after kilometre of long beaches – often you'll never see another beachgoer all day in some parts of the beach. There's now an excellent selection of five star hotels along the Mai Khao stretch although the area is a bit removed from the rest of Phuket's busier locations – Patong is a good hour's drive from Mai Khao (for some people that may be a good thing). During the monsoon the beaches can be very dangerous with a shoreline 'dump'. The water gets quite deep very quickly off the beach and this brings in the big waves right to the shoreline. But the beaches are clean and uncluttered.

Bang Tao is a vibrant little community and the beach is extremely popular with locals, tourists and expats. It's taken over as the area's most popular beach after Surin lost its crown when the bulldozers removed the line of popular resaurants and beach clubs. There's plenty of natty little bars, restaurants and even hotels in behind the trees at Bang Tao – 3,4 and 5 star.

'Noi' is the Thai word for 'small' and Kata Noi is the small cousin of nearby Kata Beach, just to the north. The beach, whilst small, is one of the cleanest beaches on the island due to the presence of the Katathani Resort which keeps the beach areas pristine. If you want something a little quieter and relaxing Kata Noi is worth the journey. It's also, as its name implies, one of the smaller beaches on the island. Two of the island's icons, the Villa Royale and the Mom Tri's Kitchen, overlook Kata Noi beach. A worthy inclusion in Phuket Top 10 beach list.

Just south of Nai Harn and, arguably, the smallest beach in Phuket. There's rocky areas with end of the tiny stretch of sand. There's always a vendor providing drinks and food comes from the small resort on the other side of the road. A little piece of paradise is yours. There's not a lot of parking there so a motorbike will be your best bet to get there. It's the last beach on the southern end of the west coast before you get to Cape Promthep, the very southern end of Phuket.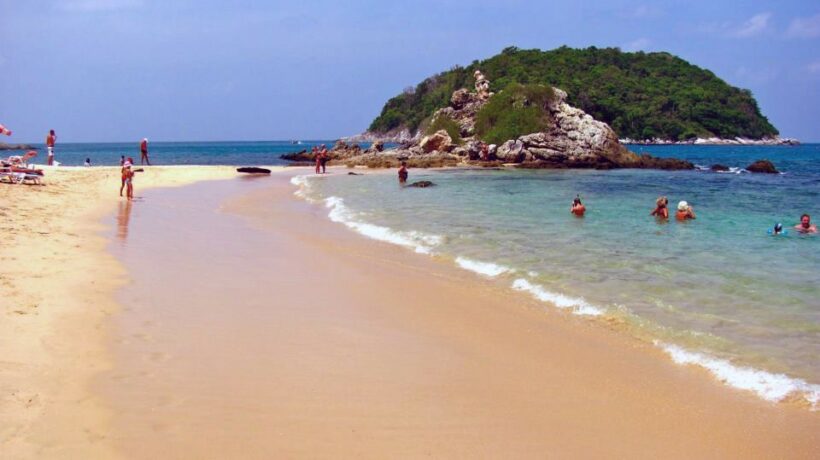 Yes, this is Number 11 but deserves its own listing. This was once a bouncing, vibrant beach with limited access through a private property. But a long-running dispute closed off the access to the beach. These days you can only reach Laem Singh by boat. It's pristine and pretty, and far from the madding crowds of the beaches north and south, Kamala and Surin. To get there you're going to have to do a bit of local research but look for a long-tail boat at Kamala or Surin beaches and they'll happily take you around to the beach, for a price.

• There is no such thing as a 'private beach' in Thailand. Whilst some resorts may take up an entire beach you are still entitled to go swimming there although it would be polite to ask first.
• Swimming can be extremely dangerous during certain times of the year – May to November. Whilst lifeguards patrol most of the popular beaches there are time when lifeguards may not be on duty. If there are red flags along the beach DO NOT go swimming.
• If you go to a beach in Phuket please take any disposable rubbish with you and deposit in the bins.
• The monsoon also brings in the jellyfish, mostly the portuguese man-o-war (it's not actually a jellyfish). Whilst rarely fatal they might give you a painful sting. The more dangerous box jellyfish is not a problem in this area of the Andaman Sea.



Looking to jettison some items before jetsetting away or chartering a yacht? Look no further than Thaiger Classifieds where you can find and post items, work, property and more for free. Be sure to check out YonderTours for things to do in Thailand and tours across the country.

Read more headlines, reports & breaking news in Phuket. Or catch up on your Thailand news.

Find more Phuket top 10s and top 10s in Thailand on The Thaiger.
Top Five things to consider if you're buying a condo in Thailand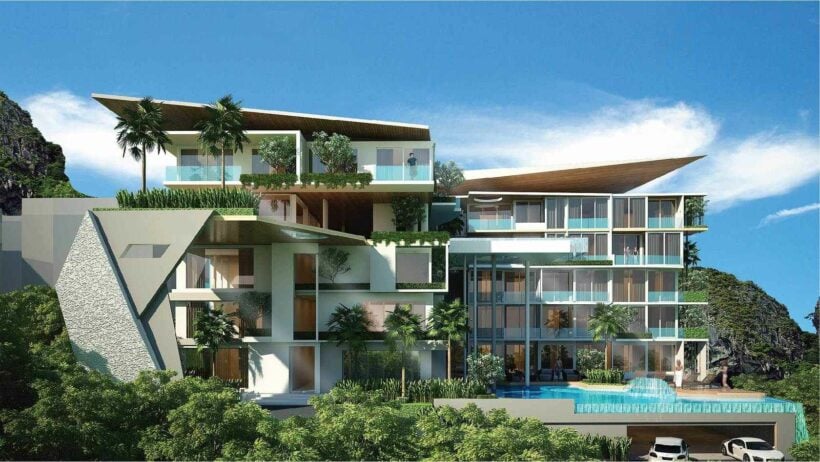 Not quite a Top Ten but some good straight-talking about buying condominiums in Thailand from Desmond Hughes from Hughes Krupica…
One of the most commonly read or spoken summary of foreign ownership of property in Thailand is along the lines of
"Foreigners can buy a foreign freehold condominium in their name".
At this sentence, many foreign investors switch off, and assume that the rest of the detail provided by the author may be legal mumbo jumbo or a thinly veiled attempt to win their business.
In fact, there is quite a lot you should know about Thai condominiums, before you start property hunting. As my clients don't generally spend their time reading legal journals and legislation unless they have to, I have set out a mixture of legal and practical matters below without much distinction:
1. Only 49% of the Registrable Area of a condominium can be sold to foreigners.
In Bangkok, this is not likely to have any impact on you. Most of the buyers and owners of condominiums in Bangkok are Thai nationals. Even in condominiums popular with foreigners, it is an uncommon phenomena that foreigners would ever outnumber Thais as owners in a building. You might ask why the rule even exists, but there is a fear and protectionism in many Asian countries, not just Thailand, to try and keep foreigners 'controlled' through numbers and perecentages.
In other places – Phuket; Pattaya; Koh Samui; Chiang Mai and Hua Hin particularly you should apply caution to ensuring that the correct 'quota' of foreign units is available to be sold to you on a freehold basis.
2. Banks often advertise they will give finance, even potentially to foreigners, but in the end – don't
I speak from personal experience and from that of my clients. For my first condo investment in Bangkok, I had to take out a loan with HSBC which was then taken over by a Thai bank. My loan had to be in foreign currency, because in order to buy a foreign freehold condominium – you have to send foreign currency into Thailand from overseas to generate 'foreign exchange transaction forms' to register the title to a foreigner at the land office. This means a lot of hoops for a bank to jump through simply to provide a mortgage. Foreigners are also viewed as flight risks by Thai banks and they do not wish to spend their time chasing foreign assets. This all means that a very high percentage of the foreign buyer market is cash based, which is good for the stability of that part of the condo market.
If you are tempted to try and take out finance applications to banks, be aware that the banks are looking for you to have some business in Thailand; perhaps to be married to a Thai national who preferable from the bank's perspective will have some degree of wealth for self-support; and that you have other assets in Thailand with a history of using and paying off credit such as credit cards.
3. There is an oversupply of condominiums in Bangkok at the moment and rental yields are traditionally low in terms of % compared to more expensive Asian neighbors – Hong Kong and Singapore, and further afield
A condo in a prime rentable area at a high investment price can remain rentable due to its extremely useful location and amenities. If such condo has a 24 hour supermarket in the basement of the retail area and dozens of restaurants, as a condo building I am thinking of does have such amenities, then it will remain rentable for some time if the property is maintained. However, another condo at the end of the same 'Soi' and post building and delivery could remain unrented after many months and even if the rent is cut to 50% of the market price. Don't just take my word for the state of the market for condo rentals in Bangkok, ask the agents.
In addition to this, the authorities are taking a closer eye at tax declarations and 'cracking down' on undeclared taxes – not just personal income tax, but the 'business tax' of 12.5% for renting units out. This all adds to the costs of investing and renting in a condo, and you must calculate this into your budget and forecasts to avoid living in fantasy land about dream returns.
3. You won't have any say in how the condominium is managed
Unless you buy up over half of the voting rights attached to units in the entire building, you will be a minority voice on issues like the raising of the common area fees; use of the 'sinking fund' – the fund to make capital repairs, changes to the rules and regulations and general maintenance decisions, even of some significance. Don't imagine standing up at an co-owners meeting voicing your opinions and somehow making headway in 'changing' the direction of the management of a building. The way in which a building is managed boils down to how the developer has structured ownership, whether the developer retains many units and a large % of the voting rights or not, and whether the developer plans to self-manage or outsource management of the asset to a reputable or not-so-reputable management company.
If you don't check the management plan then I can reference lots of analogous situations where you would take more care – if you buy a car, you should think if there are any decent repair centres nearby and at a reasonable price – Ferraris in Phuket aren't currently easy to maintain, I would imagine, as a non-Ferrari owner and observer of the state and condition of the roads in that Province. You also wouldn't, I hope, buy a smart phone without knowing you could have the phone service, fixed and various parts replaced on reasonably short notice. As a property is a far higher value of investment, a lot of investigation into the management plan is necessary.
4. Don't Believe the Hype – It's a Sequel
False Media, we don't need it do we? If you see a glossy marketing brochure and are told that the developer 'has to deliver on its promises by law' – be wary. To take one example, I bought a condo under which a 'private wine cellar area with personal secure wine bottle storage space' would be provided to every buyer. Amazingly, without any shame at all, the famous developer constructed an unchilled cheap wooden cabinet with glass doors, no locks next to 4 sofa chairs in the open space corridor between a swimming pool and the gym. If you wanted to fry an egg on the 'wine cabinet' then that was highly likely to have been possible.
These kind of things are not all 'horror stories' – I actually got a decent condo notwithstanding the missing items. However, you will often have to compromise when in more highly regulated and supervised jurisdictions, you would not. Compromise is a very common work in Thai society and it applies to business and consumer purchases too.
5. Set up your ownership for easy re-sale
If you are buying a condo as a 'foreigner' and paying cash, then you can buy your condo through a foreign company, and sell the company later. This is only worth doing if the cost of setting up and maintaining the foreign company is reasonable and the company you set up is 'saleable' and attractive to others. You should not carry out this kind of structuring to 'avoid tax'. However, you can set up this kind of structure, pay tax on the purchase, and subsequently deal with your company as you see fit, provided a buyer is willing to buy it. If such a company receives rental income, then even if it is foreign it is till liable to taxes as the use of the 'immoveable property' for generating revenue isn't deemed to be 'outside' of Thailand, and that applies even if the company tries to contract for and receive the rent outside of Thailand.
Desmond Hughes has operated and owned 2 law firms in Asia in 14 years spanning Thailand; Vietnam; Indonesia with clients in all of Asia and other markets investing inwards into the region with his existing firm Hughes Krupica possessing a large market shares in its fields of expertise. 
Motorbike driver smashes through glass window after accelerator malfunctions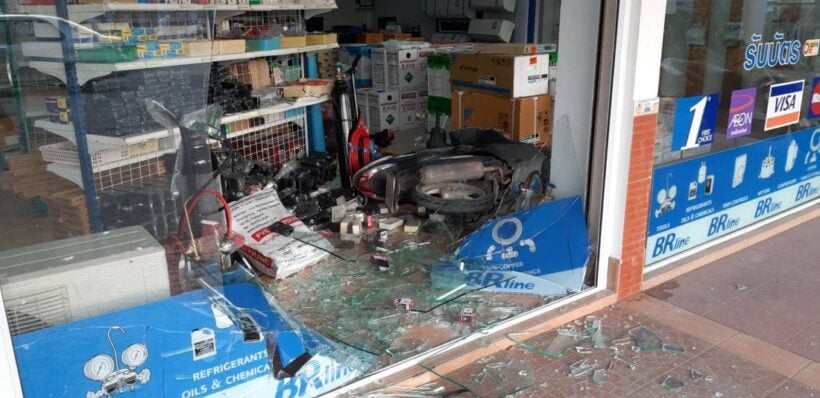 A female motorbike driver has sustained injuries after her motorbike's hand grip malfunctioned and she collided with a glass wall. Chalong Police were notified of the incident at an air conditioning shop at 6pm yesterday on Chao Fa West Road in Chalong.
Police and emergency responders arrived and found the shattered glass wall and a damaged motorbike. The injured 40 year old Naowarat Jankarn had already been taken to Chalong Hospital. She sustained injuries from cuts from the broken glass. Pools of blood were found on the floor.
Ms Naowarat told police that she had parked her motorbike in front of the shop since Wednesday . The motorbike was undrivable because the hand grip accelerator was malfunctioning.
Yesterday she started the motorbike, claiming she had forgotten about the broken accelerator.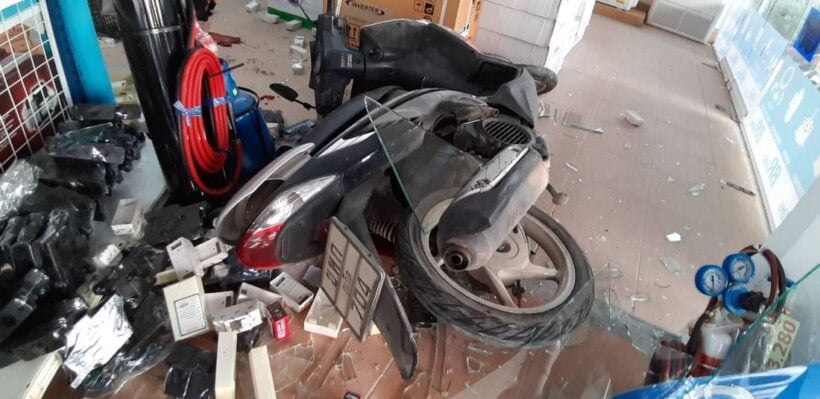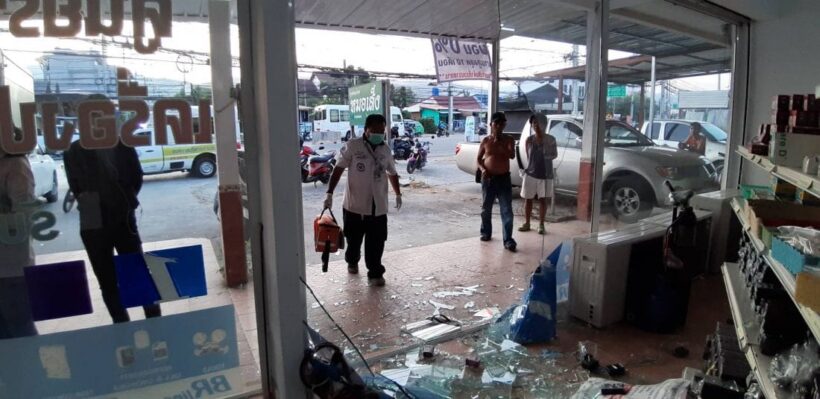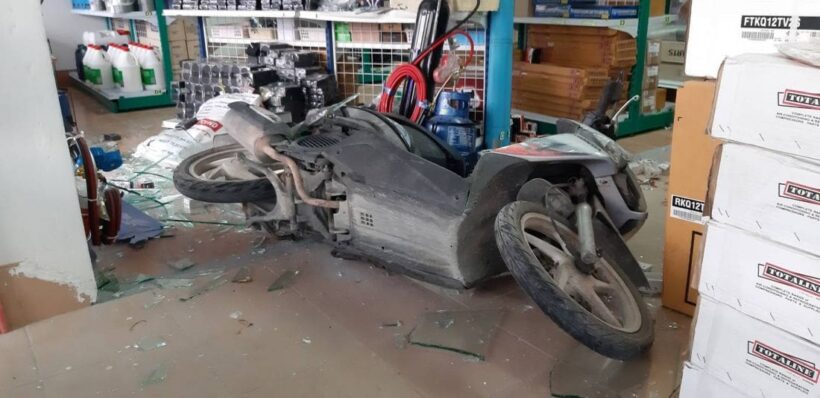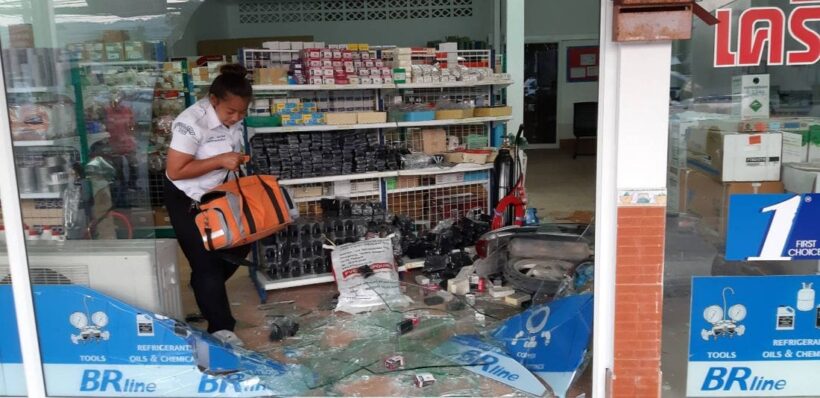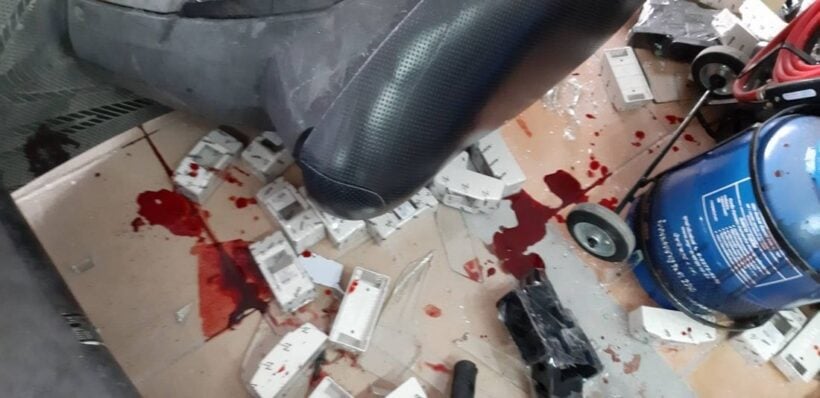 Police hunting for driver who threatened others with a gun on Phuket road – VIDEO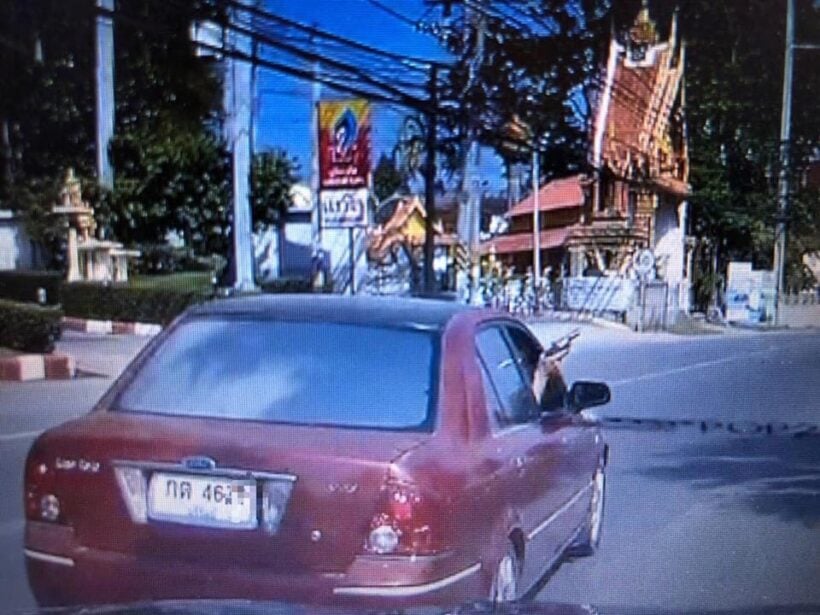 PHOTO: Tiw Tiw
The Thalang Police are hunting for the driver who was threatening other motorists on Thepkrasattri Road by waving a gun around out of the driver's window of his red sedan in Thalang this morning.
A Facebook user 'Tiw Tiw' has posted the video with a message reading "where are the police, please follow him. The incident happened this morning in Thalang."
The video shows a car switching from one lane to another.  The driver shows a gun in his car window and then appears to throw it out (at least he used his indicator).
The Thalang Police are investigating the incident and want to find the car driver for questioning.