Thailand
Villager missing following flash floods south of Surat Thani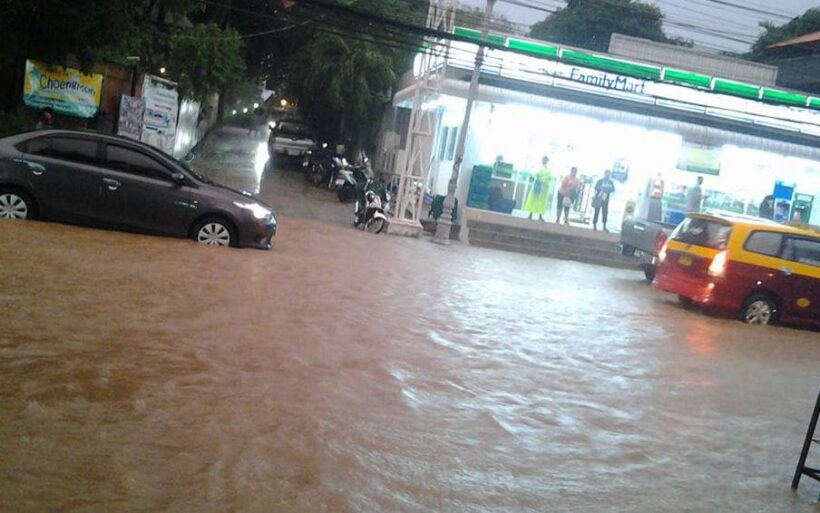 FILE PHOTO
A villager has been swept away by strong currents after trying to escape from his house during flash floods in Surat Thani's Phra Saeng district. The area is two hours drive, north of Phuket.
The man remains missing as of this morning.
Rescue officers and villagers searched for 55 year old Arunrat Phetcharat for over six hours until they temporarily called off the search around 3.30am this morning.
Arunrat's wife Pranee Phetcharat has told police that the couple were trying to swim away from their home after flash floods hit Ban Tham Krob Nam village at 9.30pm after torrential rain.
Pranee said heavy rains started at 6pm, with flood waters arriving after three hours and rising rapidly. They at first thought the water would soon recede but decided to swim away when it continued to rise, she said.
While swimming, they were hit by strong currents causing her to briefly submerge before grabbing a tree, but when she resurfaced Arunrat had disappeared.
The water has now receded after the rains stopped just before sunrise this morning. The search for Arunrat is planned to resume later in the day.

STORY: The Nation