Surin man first to die of Rabies in 2019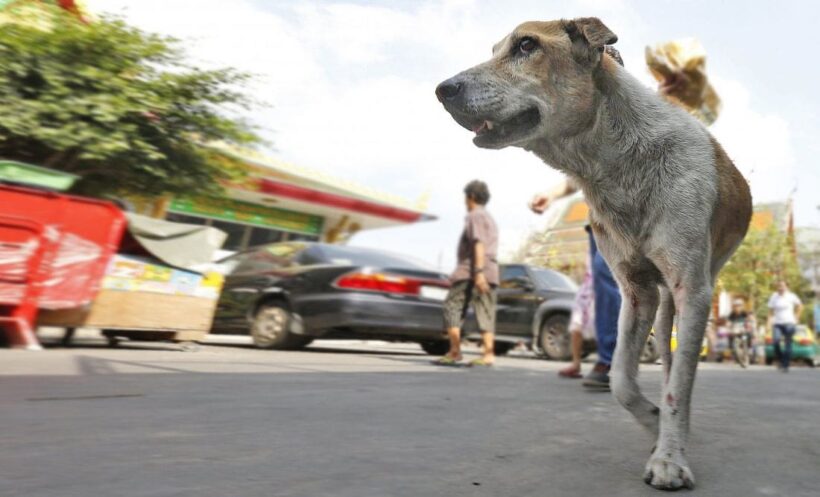 A 32 year old man in Surin province has become the first person to die of Rabies this year.
The Disease Control Department director-general Dr Suwannachai Wattanayingcharoenchai says the man who was bitten by a stray dog last November but never sought an anti-Rabies vaccination.
The man developed fever and had difficulty swallowing before lab tests confirmed he had Rabies, according to Suwannachai.
Providing advice to reduce your chance of contracting Rabies (which is already very rare ), Suwannachai urged people to have their pets vaccinated annually, which local administrative bodies administer for free from March to June.
"If a cat or a dog scratches or bites you or licks your wound, you have to promptly clean the wound with soap and water repeatedly for about 10 minutes. Then add Povidone-iodine (Betadine) to lower the chance of rabies infection and see a doctor immediately for diagnosis and vaccination."
"It's also crucial that the animal be monitored for any abnormal symptoms or dies within 10 days."
Dr Suwannachai said people should avoid provoking animals lest they be scratched or bitten and take care to avoid stepping on an animal which could provoke a bite.
"You shouldn't try to break up a cat or dog fight with your bare hands or take away any food they might be eating. It's also best to avoid contact with animals you don't know.
More details are available from the department's hotline on 1422.
SOURCE: The Nation
Keep in contact with The Thaiger by following our Facebook page.
Never miss out on future posts by following The Thaiger.
A wild elephant kills 80 year old camper in Khao Yai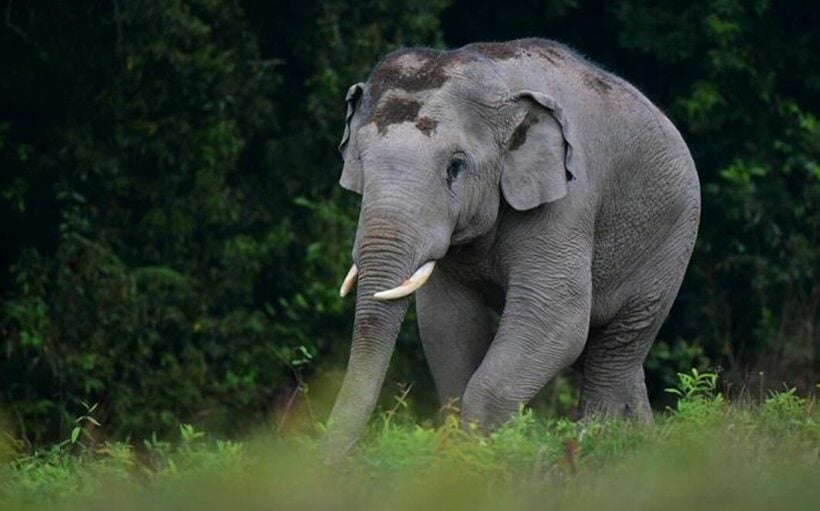 A wild elephant killed an 80 year old man camping in Khao Yai National Park early this morning. Park officials believe the bull elephant was in musth, which is when the elephant has rise in reproductive hormones and becomes aggressive.
80 year old Prayot Jitbun was sleeping in his tent when the elephant attacked. Other nearby campers alerted park officials saying the elephant had walked around the Prayot's car before becoming angry and stomping on his tent, then throwing the man into a tree.
Fresh fruit was inside the man's car and park officials believe the smell of the fruit attracted the elephant. Park officials suspect the animal became angry and attacked when it couldn't reach the fruit.
The wild elephant, known as "Phlai Due" had been fitted with a tracking collar earlier this month. The officials say this is the first person attacked by an elephant in the park this year and ensure it won't happen again.
SOURCE: Bangkok Post
Keep in contact with The Thaiger by following our Facebook page.
Never miss out on future posts by following The Thaiger.
Roi Et records first case of Covid-19 in employee from Chon Buri karaoke bar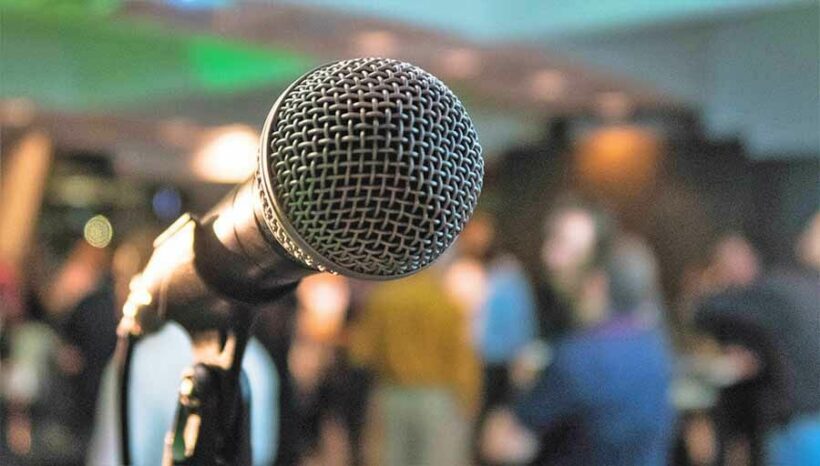 The north-eastern province of Roi Et has confirmed its first Covid-19 case since last month's resurgence of the virus. Governor Chayan Sirimas says the patient is a female employee from a karaoke joint in the Sri Racha district of Chon Buri province, in the east of the country.
"She had close contact with another patient from Chon Buri province (her younger sister) who tested positive earlier on January 9. She then took a test on January 10 at Roi Et Hospital and found that she was also infected. Both patients have symptoms of coughing and sore throat with no fever."
According to the Nation Thailand report, the travel history and timeline of the woman's positive test is as follows:
January 1: She travelled with her sister and the sister's husband from Sri Racha in Chon Buri to the Muang district of Roi Et. The journey was undertaken in a personal car.
January 4 – 6: The woman visited a local market while wearing a face mask.
January 5: Her sister and sister's husband left Roi Et and returned to Chon Buri in their car.
January 7: The woman is contacted by Sri Racha health officials, who tell her she is "high risk", after a customer at the karaoke business where she works has tested positive for the virus. The woman does not get tested that day, but her sister, also employed at the karaoke joint, is tested at Chon Buri hospital the next day.
January 9: The sister's test result comes back positive.
January 10: The sister's husband also tests positive. The woman then gets tested and is also confirmed as positive.
According to Sri Racha health officials, 10 employees from the karaoke business have tested positive for the virus. 9 family members who had close contact with the 2 sisters have all tested negative. There are 7 people who had close contact with the sister's husband. Of those, 3 have tested negative and 4 are waiting for their results.
SOURCE: Nation Thailand
Keep in contact with The Thaiger by following our Facebook page.
Never miss out on future posts by following The Thaiger.
Schools and lottery market in Loei close after family tests positive for Covid-19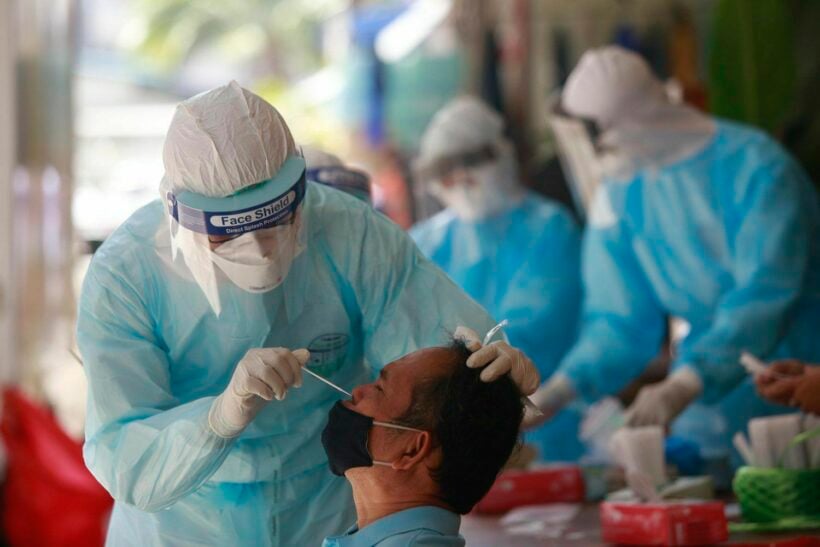 Schools and a lottery market in the Northeastern province Loei were ordered to close after a family tested positive for Covid-19. The province is marked as a "yellow zone" under high surveillance with a total of 6 reported Covid-19 infections.
Schools will be temporarily closed from today until 24 January, while the lottery market will be closed from today onwards.
The family who tested positive are a 78 year old woman, a 13 year old 7th grad student, and a 6 year old kindergarten student. The provincial authority says the family all went to a school and the market lottery, resulting in the closure of schools and a lottery market today.
The cases were detected in a proactive testing campaign which tested more than 1,200 people. There are 35 people at "high risk" waiting for test results.
SOURCE: Thai PBS World | CCSA
Keep in contact with The Thaiger by following our Facebook page.
Never miss out on future posts by following The Thaiger.