Bangkok home prices among the cheapest in the Key Global Cities report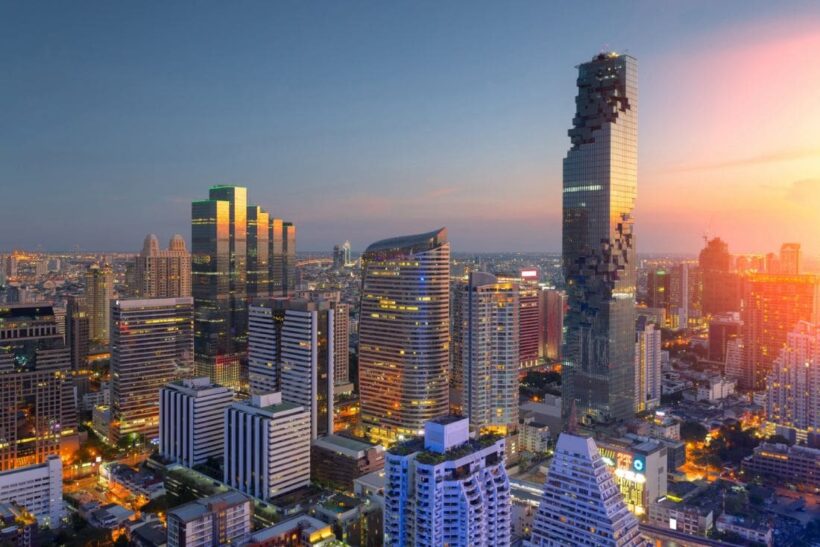 Hong Kong maintains its position as the world's most expensive residential city, while Bangkok ranks at #33 out of 35 global cities surveyed.
In the fifth annual Global Living Report, CBRE profiles the property markets across 35 key global cities. The results highlight that investments in urban areas such as transport infrastructure, connectivity, retail, cultural centres and housing are key drivers of economic growth.
"In the fifth edition of the 'Global Living' report, we have expanded the number of cities we examine from 29 to 35. They include the most exciting cities in the world, from emerging technology-driven powerhouses like Shenzhen and Bangkok through more traditional capital cities such as Rome and Lisbon, to rapidly evolving modern urban centres like Dubai and Johannesburg," according to Jennet Siebrits, Head of Residential Research at CBRE UK.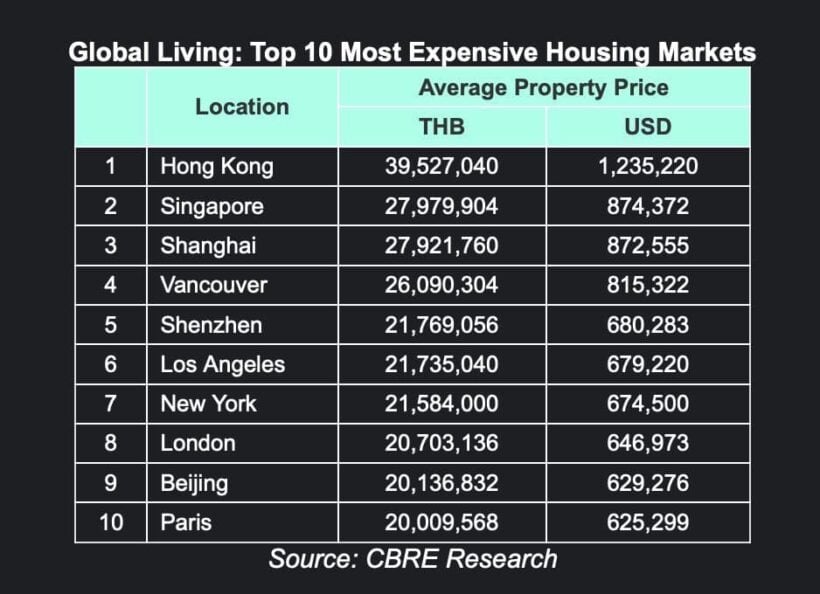 The top three most expensive places to buy a residential property are all in Asia. Hong Kong remains the city with the highest value residential real estate, with an average property costing 39.52 million baht (USD 1.235 million), Singapore in second place, averaging 27.97 million baht (USD 874,372), and Shanghai third at 27.92 million baht (USD 872,555).
Bangkok stands at #33 position with an average residential property price of 3.4 million baht (USD 106,383), followed by Ho Chi Min City at 3.29 million baht (USD 103,057) and Istanbul at the bottom with average prices of 3.11 million baht (USD 97,396) amongst the 35 surveyed world cities.
The biggest year-on-year growth was experienced in double-digits by Barcelona (16.9%), Dublin (11.6%), Shanghai (11.2%) and Madrid (10.2%). London remains one of the top ten performing global cities, with the average property price of 20.7 million baht (USD 646,973) although growth was down by 1.1%.
You can read the full report HERE.
Find the largest list of Bangkok city properties for sale HERE.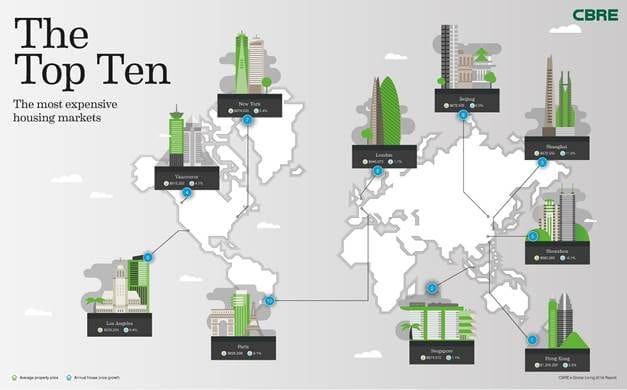 Keep in contact with The Thaiger by following our Facebook page.
Never miss out on future posts by following The Thaiger.
Chatuchak market is in worst crisis in 5 decades due to Covid-19, vendors say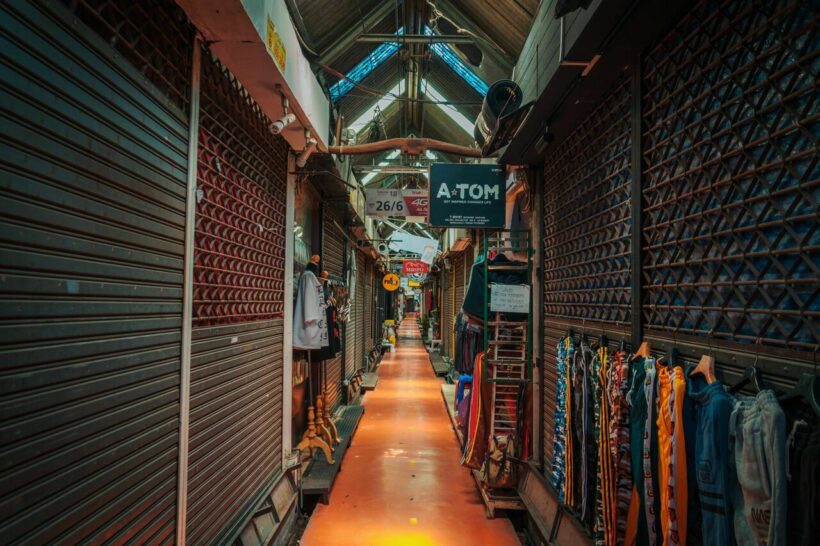 Chatuchak Weekend Market, Bangkok's biggest market and a popular tourist destination, is hit hard by the new wave of Covid-19. With the lack of foreign tourists due to travel restrictions over the past year, as well as more locals staying at home despite the market's strict disease control measures, the number of visitors at the market has dropped by 90%.
Vendors at the market say this is the worst situation in 50 years. Most of them report no sales at all. With little to no income, many shops at the market have shut down. Although the BMA is trying to relieve the situation by lowering the rental fees by half, that seems not enough to help the business. Some of the vendors have tried online trading, but sales are still low.
SOURCE: Thai Visa
Keep in contact with The Thaiger by following our Facebook page.
Never miss out on future posts by following The Thaiger.
Eating out until 11pm in Bangkok is waiting for approval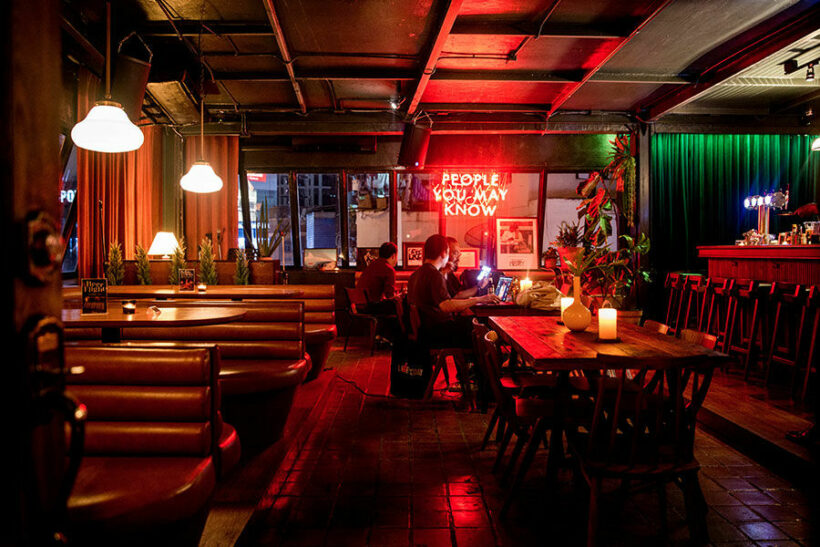 Bangkok restaurants may soon be allowed to stay open a little later. Health officials are considering easing up Covid-19 prevention measures by extending restaurant dine-in closing times to 11pm. If the proposal by the Thai Restaurant Association is given a green light, it may lead to the lifting ban of alcohol drinking.
After the order of shutting entertainment venues and banning alcohol sales in Bangkok, Samut Prakan, and Chonburi, the revenues in the alcohol beverage business plummeted. Under disease control measures, restaurants in Bangkok are ordered to stop dine-in services at 9pm and all alcohol sales are banned at restaurants to limit gatherings.
According to the president of the Thai Alcohol Business Association, the current ban on alcohol is estimated to cost about 90 billion baht in revenue. The lifting of the ban is then believed to stimulate the economy.
The Thai Chamber of Commerce says the Cabinet might review the proposal on closing hours tomorrow and act immediately to provide relief to restaurant operators as well as those in the alcohol beverage business.
SOURCE: Coconuts Bangkok
Keep in contact with The Thaiger by following our Facebook page.
Never miss out on future posts by following The Thaiger.
At least 19 Covid-19 cases linked to 2 parties, including celebrity's birthday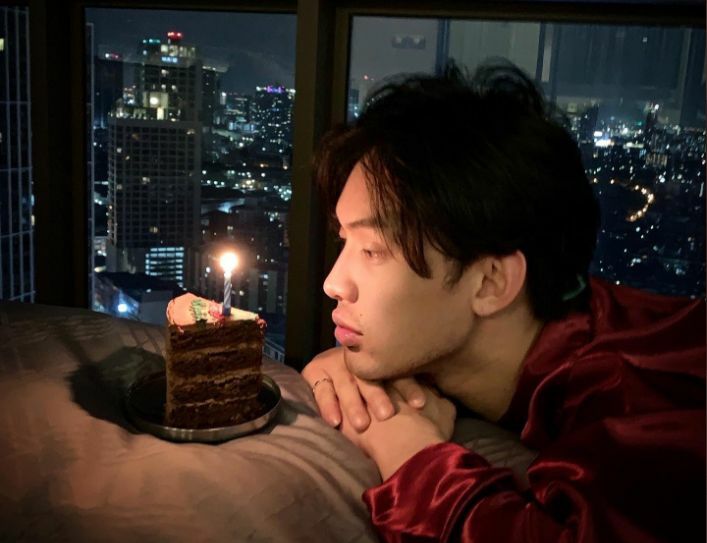 At least 19 Covid-19 cases are related to 2 parties – a 5-day New Years celebration in Chiang Mai and a birthday party in Bangkok for a famous TV and radio host Techin Ployphet, aka DJ Matoom, on January 9.
A senior police officer in Bangkok is the latest case possibly linked to the Bangkok "party cluster." The officer tested positive for Covid-19 after coming in contact with someone who attended the celebrity's birthday at the Vertigo restaurant and bar at the Banyan Tree Hotel.
After the party, the actor, as well as other attendees, later tested positive for Covid-19. DJ Matoom also attended a New Year's celebration in Chiang Mai from January 1 to 5, which is also linked to a number of cases.
Department of Disease Control director general Opas Karnkawinpong says a man who attended the Chiang Mai probably carried the virus to Bangkok and spread it at DJ Matoom's birthday party.
Since the police officer's positive test result, the Criminal Records Division at the Royal Thai Police headquarters is temporarily closed for cleaning after a senior police officer tested positive for Covid-19.
SOURCE: Bangkok Post
Keep in contact with The Thaiger by following our Facebook page.
Never miss out on future posts by following The Thaiger.