Chiang Mai farmer trampled by elephant, dies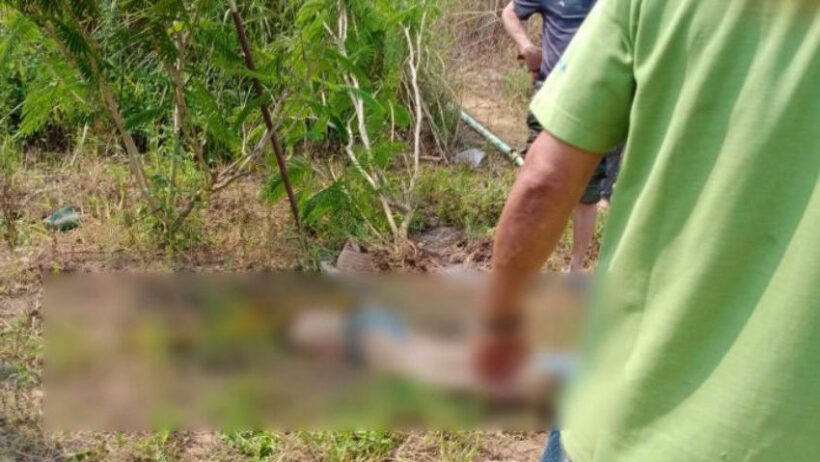 In the second such incident in a week, a farmer has been trampled to death by an elephant yesterday in Thailand's northern Chiang Mai Province. Police say the body of 68 year old Sa-ard Khamsrijai was found in the garden of his vegetable farm in San Sai district.
Officers say the body had wounds consistent with trampling, and a female elephant, owned by a local elephant park, was found near the scene. It's believed Sa-ard was watering his plants when he came across the elephant and tried to shoo it away, but the animal panicked and trampled him.
Police say the park had taken the elephant out to forage as there have been no park visitors since the Covid-19 outbreak. The elephant was tethered to a tree in the forest but broke free and wandered into Sa-ard's farm.
Police are reportedly filing criminal charges against the park owner.
Exactly a week ago, a village elder in the central Thailand's Tha Takiab district was stomped and gored to death by a wild elephant while collecting mangoes.
Elephants and their caretakers are in dire straits in Thailand. The Covid-19 crisis has meant an end to the tourism on which elephant parks and camps, mainly in the North, traditionally depend. Elephant businesses in Chiang Mai and elsewhere are being wiped outin their dozens, if not hundreds. Most have closed their doors and laid off thousands of staff. Those that remain open are haemorrhaging money, and the elephants, left largely without food, are forced to forage.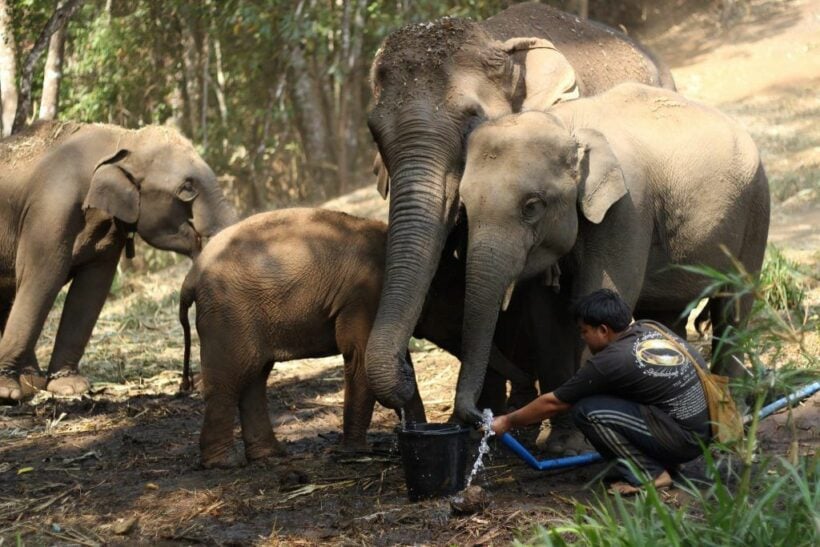 SOURCE: Chiang Rai Times
Keep in contact with The Thaiger by following our
Facebook page
.
Never miss out on future posts by
following The Thaiger
.
PM to tackle Northern Thailand's seasonal haze… again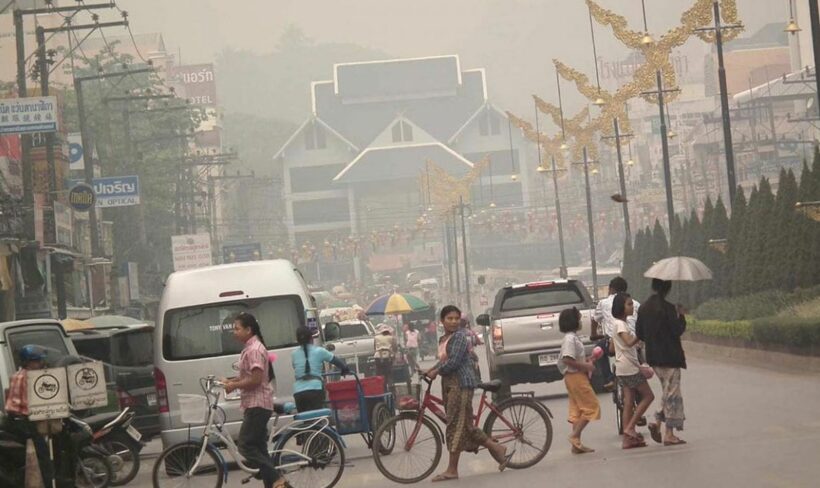 The Thai prime minister says he's working on a plan to tackle Northern Thailand's seasonal haze problem by cutting back manmade bushfires known to largely contribute to the air pollution. The issue has been broadly covered in Thai and foreign media for years, and been followed up with ministerial visits, promises, and little else.
PM Prayut Chan-o-cha spoke with governors of 17 northern provinces affected by seasonal haze, saying that he plans to supply villagers and local organisations with equipment, but reports did not go into much detail about what tools locals would get. He says authorities and state agencies need to step in to help combat the haze problem, suggesting that provincial governors head the local fight against wildfires.
"It's important to eradicate the root cause of wildfires that result from villagers' way of life… Even more farming space should be provided to farmers who need it to protect natural resources from being destroyed."
Prayut added that it's important for state agencies to collaborate on the firefighting effort and said members of the public can help raise awareness about wildfires.
The annual haze/smoke/air pollution problem is not just a Thai issue with the neighbouring countries, particularly Myanmar, causing their fair share of the illegal plantation fires, as shown in sharp detail in the satellite images.
Read The Thaiger's take on the annual 'smoke' problem HERE.
SOURCE: Chiang Rai Times
Catch up with the latest daily "Thailand News Today" here on The Thaiger.
Keep in contact with The Thaiger by following our
Facebook page
.
Never miss out on future posts by
following The Thaiger
.
Chiang Mai man charged with murdering baby daughter because he wanted a son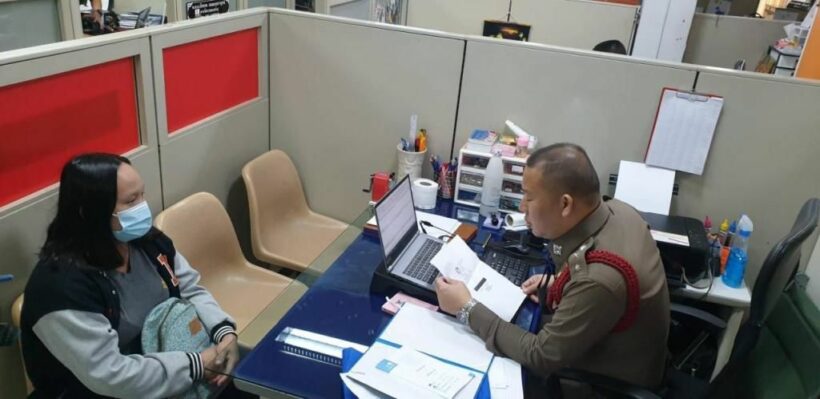 A man has been arrested in Chiang Mai after confessing to poisoning his 7 month old daughter. 45 year old Anuphap Jaipanya, a hilltribe member, says he was influenced by his cultural beliefs and, having 2 daughters already, had hoped for a son to carry on the family name and take over his business.
The Pattaya News reports that the girl's mother, 29 year old Malee Sinprai, originally reported the child missing to Chiang Mai police. She had been led to believe that her husband was taking the girl to visit relatives but became concerned when she could not reach them. Later that evening, Anuphap came home and confessed to the murder, presenting himself to police the following day.
In his confession, Anuphap told police he didn't want another daughter and is experiencing financial trouble due to the Covid-19 situation. He has admitted to poisoning his daughter by force-feeding her an entire bottle of bathroom cleaner. He then buried her body at a Chinese cemetery in Chiang Mai's Doi Saket district.
He is now in custody and has been charged with premeditated murder and concealing a corpse. His daughter's body is being sent to Maharaj Nakorn Chiang Mai Hospital to allow the family to hold a religious ceremony.
SOURCE: The Pattaya News
Catch up with the latest daily "Thailand News Today" here on The Thaiger.
Keep in contact with The Thaiger by following our
Facebook page
.
Never miss out on future posts by
following The Thaiger
.
Phuket, Chiang Mai, Chachoengsao join UNESCO's learning cities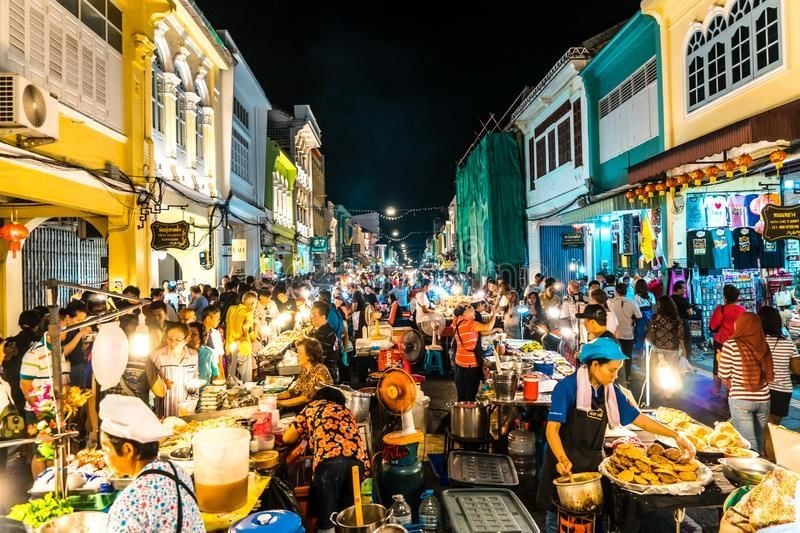 3 cities in Thailand recently joined UNESCO's membership of so called "learning cities" which are said to promote "lifelong learning" and sustainable development. Chachoengsao, Chiang Mai and Phuket joined the UNESCO's Global Network of Learning Cities. Altogether, 55 cities from 27 countries, adding up to 230 cities in 64 countries around the world, according to UNESCO.
"These cities are outstanding examples of how lifelong learning can become a reality at local level. They have proven that effective lifelong learning policies and practices can support the development of inclusive, safe, resilient and sustainable cities and contribute to the 2030 Agenda."
The UNESCO Institute for Lifelong Learning David Atchoarena says the recent new members have shown that they can make "lifelong learning a reality," even after enduring the pandemic.
"With unprecedented urgency, the Covid-19-19 pandemic has underlined the necessity to build more resilient education systems for the future. With more than half of humanity living in urban areas, cities must be at the centre of this undertaking."
David says he hopes it will inspire other cities in Thailand to follow.
"I very much hope that we will see many other cities from Thailand joining the network and working on providing lifelong learning opportunities for all to ensure a sustainable and peaceful future."
The mayor of Chachoengsao, Kolayuth Chaisang, says his goal is to provide "effective education, thoroughly and equally to all citizens." According to the Bangkok Post, the city is a key urban centre both economically and culturally.
The mayor of Chiang Mai, Tussanai Buranupakorn, says he wants to revitalise the city, while also maintaining the cultural significance. The city has a number of educational institutes, which goes along with UNESCO's learning city principles.
Phuket is a hub of sustainable creativity, according to the Bangkok Post. The mayor of Phuket, Somjai Suwansupana, says he wants to preserve the city's "identity, local wisdom assets and the charm of our multiculturalism."
SOURCES: UNESCO |Bangkok Post
Keep in contact with The Thaiger by following our
Facebook page
.
Never miss out on future posts by
following The Thaiger
.