Village elder stomped and gored to death by wild elephant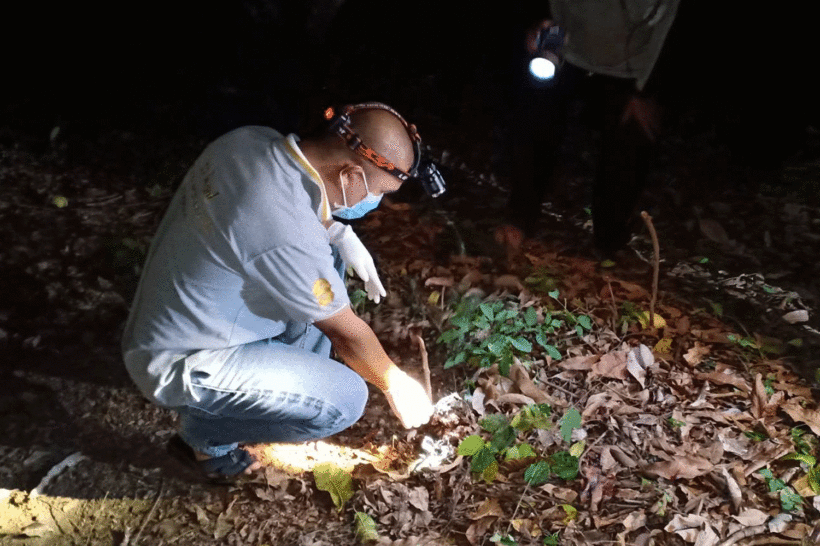 A village elder in the central Thailand Tha Takiab district was stomped and gored to death by a wild elephant while collecting mangoes last night.
Relatives told police that 53 year old Chalermphol Sukthawee, the elder of Moo 10 in Tha Takiab, was last seen leaving his home around 3pm yesterday. When he didn't return home his family formed a search party where several hours later they made a gruesome discovery.
Mr Sukthawee was found dead near a mango tree at the base of the Langka mountain range. The family informed the police of the discovery at 7:45 pm.
Investigators say Mr Sukthaweel suffered a fractured skull and showed signs of goring and stomping, injuries consistent with an elephant attack. Elephant tracks were discovered 10 metres from his body.
Anek Wongsa, assistant head of Khao Ang Rue Nai Wildlife Sanctuary, says forensic evidence suggests only one elephant was involved. He speculates the elephant came down from the mountain to eat mangoes and surprised Mr Sukthawee while he was picking the fruit.
SOURCE: Bangkok Post
Keep in contact with The Thaiger by following our
Facebook page
.
Man arrested after firing shots at coworker, shoot out with police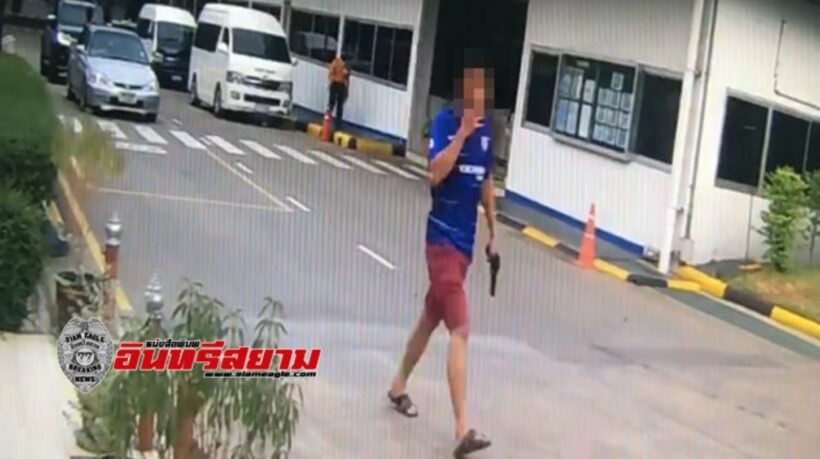 A man has been tracked down and arrested after he shot at a coworker and later fired shots at police, one bullet accidentally hitting his brother-in-law. The coworker was not harmed after 27 year old Thirawat Thamkhanthee fired shots at him outside a Rayong factory on Tuesday, the Bangkok Post reports. Rayong is a province to the east of Bangkok.
Back in February, his coworker asked him not to smoke in the factory and Thamkhanthee became angry. Although that was months ago, the coworker says he thinks that was the motive why Thamkhanthee shot at him.
Thamkhanthee fled to his mother's house. Police tracked him down a few days later and surrounded the home. Bangkok Post says his mother and brother-in-law were both outside, asking him to surrender. He shot at police and a bullet hit his brother-in-law, presumably by accident, although police are investigating the relationships within the family.
Sometime after shots were fired, he surrendered. He's facing charges of attempted premeditated murder as well as illegal use and possession of a firearm.
SOURCE: Bangkok Post
Keep in contact with The Thaiger by following our
Facebook page
.
Baby born after mother gives birth at checkpoint in Chai Nat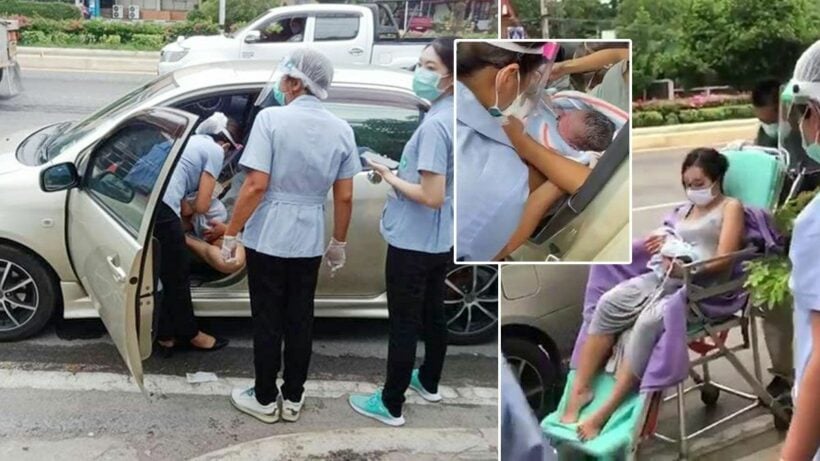 A baby boy was born at a checkpoint in Chai Nat, Central Thailand yesterday morning after a mother in labor made an emergency stop at one. The road block had been set up to check on travellers for Covid-19.
The 30 year old mother and her husband were headed for the local hospital in Chai Nat, but couldn't make it in time.
Nurses and health officials were working at the checkpoint and were able to help delivery the baby. They say the baby was "strong and normal," according to Bangkok Post. They were then taken to the hospital when mother and the new baby were OK to be transported.
Some see numbers on the car as a lucky sign, and Thai Residents says local lottery players are looking for tickets that have 6416, the car's license plate number.
SOURCES: Thai Residents| Bangkok Post
Keep in contact with The Thaiger by following our
Facebook page
.
3 quarantined returnees confirmed with Covid-19 in Thailand (May 26)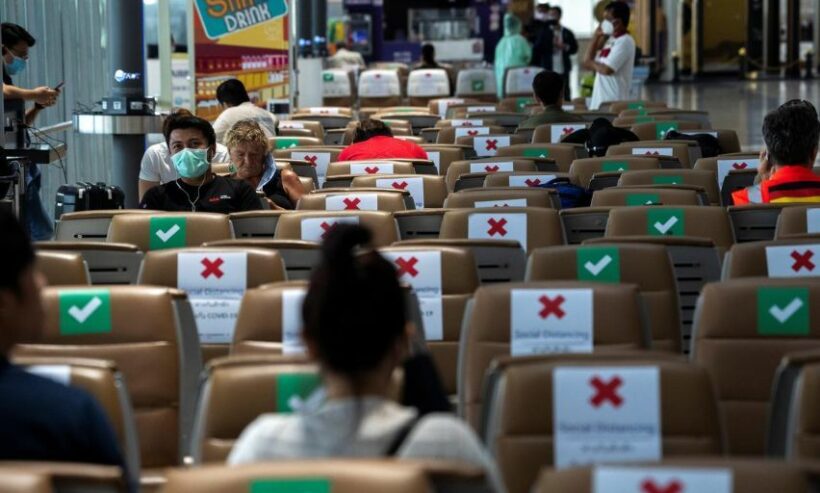 Today, in the Centre of Covid-19 Situation Administration's daily press conference, Dr. Taweesilp confirmed 3 new cases of coronavirus in Thailand, of which all were recorded as quarantined overseas repatriates. This brings Thailand 's total of confirmed Covid-19 cases to 3,045. The death toll remains at 57 fatalities with no additional deaths reported today.
Dr. Taweesilp says from the new cases all 3 patients either had mild symptoms or were asymptomatic. They are all in quarantine and under supervision.
"The first case is a 51 year old Thai masseuse, who had previously returned from Russia on May 12 and was quarantined in Chon Buri province. She had no symptoms but tested positive for the disease yesterday."
"The two others are Thai men who returned from Kuwait on May 24 after a business trip and were quarantined in Samut Prakan province. They were coughing and tested positive yesterday."
Of the total accumulated cases, 2,929 have recovered, including 1 patient who was released in the past 24 hours and 59 patients remain in hospitals.
Dr Taweesilp said that, in the past 4 weeks, in most of the country (65 provinces), no new Covid-19 cases have been recorded.
"The situation is improving thanks to public cooperation. Now we are heading towards the third stage of easing business and activity that were closed during lockdowns. It is likely to cover some higher-risk businesses and activities. They may resume with strict disease control measures."
Chonburi, where Pattaya is located, has had no new confirmed cases in over a month. Phuket has also reported 0 new cases today but with 9 patients still receiving medical care.
SOURCE: The Pattaya News| Bangkok Post
Keep in contact with The Thaiger by following our
Facebook page
.