What to do in Phuket – A Unique Guide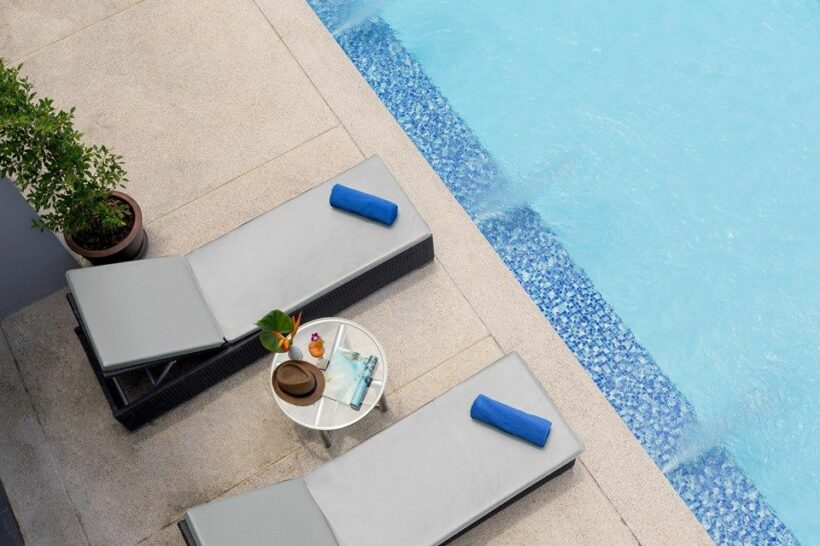 A modern Holiday Membership Club with its flagship office at the luxurious Patong Bay Hill Resort on Hasibpee Hill, Club Unique offers members an endless choice of possibilities as well as an almost limitless array of luxuries across a global platform. While a stay with Club Unique is exceptional in itself, the staff are eager to offer members & guests insight into local experiences in order to take full advantage of all that Phuket truly offers. 
Here, we offer up a Unique Guide on What To Do in Phuket. Whether it be a local temple or a famous landmark, we urge you to get out and explore some of our favorite spots when staying with us at Club Unique in Phuket. 
A Visit to Phuket Old Town
Phuket Old Town is an interesting journey back in time to Phuket's heritage of tin mining, away from the fast-paced lifestyles of today. It is worth taking a wander around the Old Town to admire the stunning Sino-Portuguese shophouses and architecture. Don't forget to bring your camera!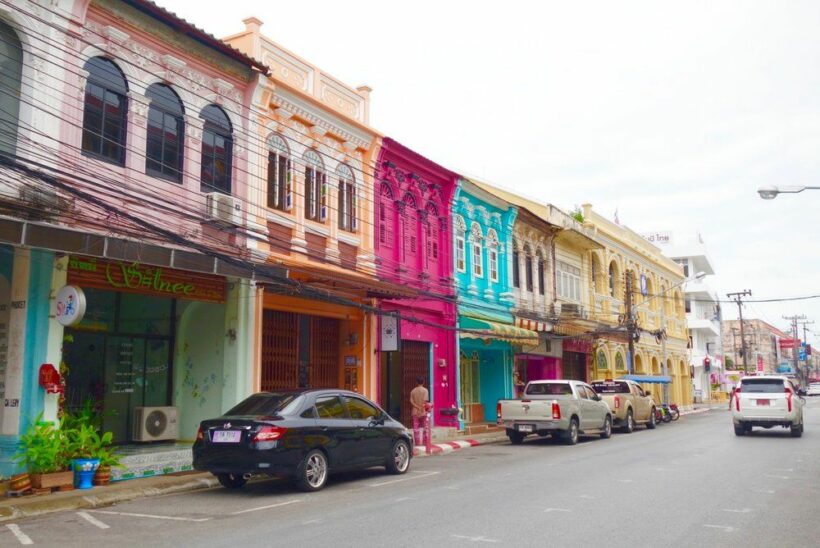 Phuket Thai Hua Museum
Originally the first Chinese language school on the island, Phuket Thai Hua Museum is located on Krabi Road. It is one of the most-preserved of all of the original colonial-style buildings in all of Phuket Old Town. The museum consists of 13 rooms that feature exhibitions in both English and Thai languages. All of the displays are a walk through history and connect the dots between the Phuket and China relationship that started in the tin mining days.
Big Buddha
Without a doubt Phuket's shining star, the Big Buddha is Phuket's ongoing man-made attraction. Also known as Ming Mongkol Buddha, the statue is perched atop a 380 metre hilltop in the Nakkerd Hills between the Chalong and Kata neighborhoods. 
This structure was dedicated to the late HM King Bhumibol Adulyadej in honor of his 80th birthday. There is also a smaller Brass Buddha that is 12 metres high and constructed of 22 tonnes of brass, which is dedicated to HM Queen Sirikit. 
Big Buddha offers stunning 360 views over Phuket and is a must-see while visiting the island.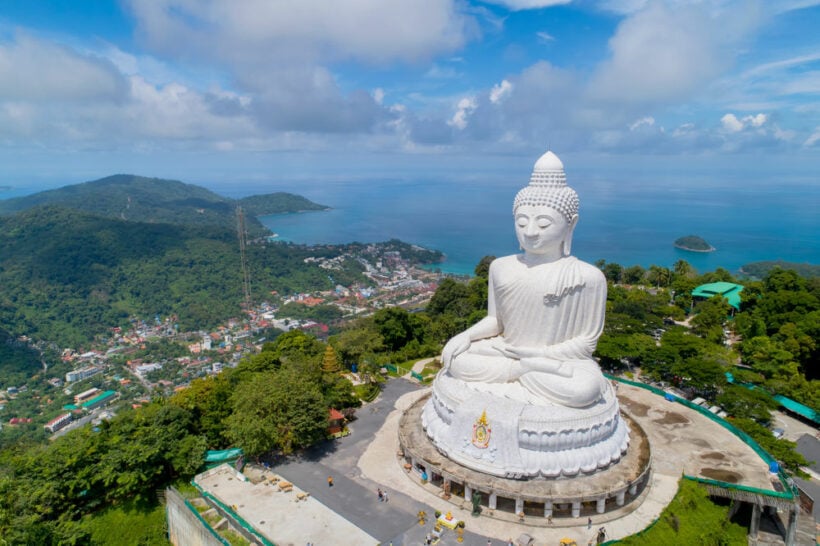 Karon Viewpoint
The winding coast road between Kata and Nai Harn has some lovely scenery. Just two kilometers along it from Kata is Karon Viewpoint. There is a small car park, a couple of shops and a pavilion from which to enjoy the view. 
If you climb the steps to the top of the pavilion, you have a wonderful view north across three of Phuket's best beaches. 
The nearest beach you can see is Kata Noi,in the next bay is the sweeping Kata Beach. In the distance, you see the long stretch of Karon Beach, if you keep driving south on this road, you will pass Nai Harn Beach and then reach Promthep Cape. 

Wat Chalong
Built at the beginning of the nineteenth century during the reign of King Rama II, Wat Chalong is the most important of the 29 Buddhist temples in Phuket. The temple contains several structures and halls. One of the halls features a gilt-covered statue of the famous and revered Luang Poh Cham statues of Luang Poh Chuang and Luang Poh Gleum, all ex-abbots of the temple. The Grand Pagoda is decorated with wall paintings depicting the Buddha's life story and features various Buddha images. 
Phuket Elephant Sanctuary
Phuket Elephant Sanctuary is an elephant retirement home set on 30 acres of stunning forest bordering the Khao Phra Thaeo National Park in north east Phuket. 
Phuket Elephant Sanctuary is the first elephant sanctuary on the island pioneering ethical elephant tourism. The sanctuary rescues sick, injured and old elephants who have spent their entire lives working long, exhausting hours in the logging or tourism industries. A visit offers a unique experience observing retired working elephants rehabilitate into forest life. To be in the presence of an elephant is simply breathtaking and a day at Phuket Elephant Sanctuary will leave you captivated by how incredible the largest land mammal on earth truly is. 
To learn more about unique things to do while holidaying in Phuket, visit Club Unique at our flagship office in Hasipbee Hill in Patong, just minutes away from fantastic Patong Beach.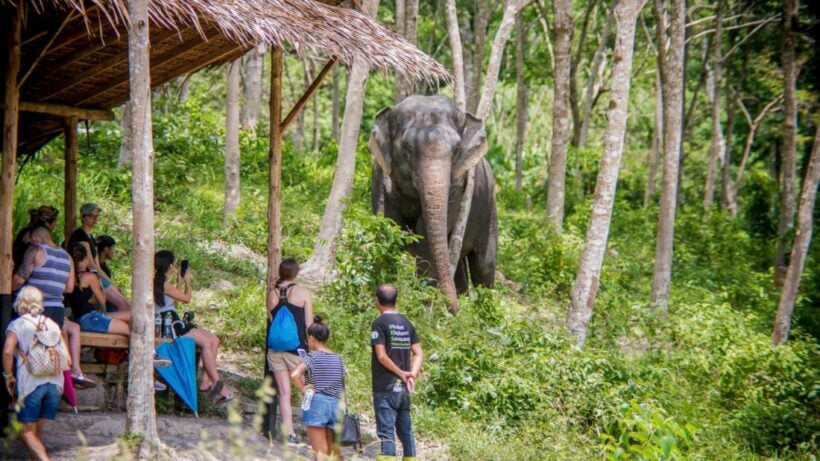 Electricity mains upgraded in Pa Klok, Phuket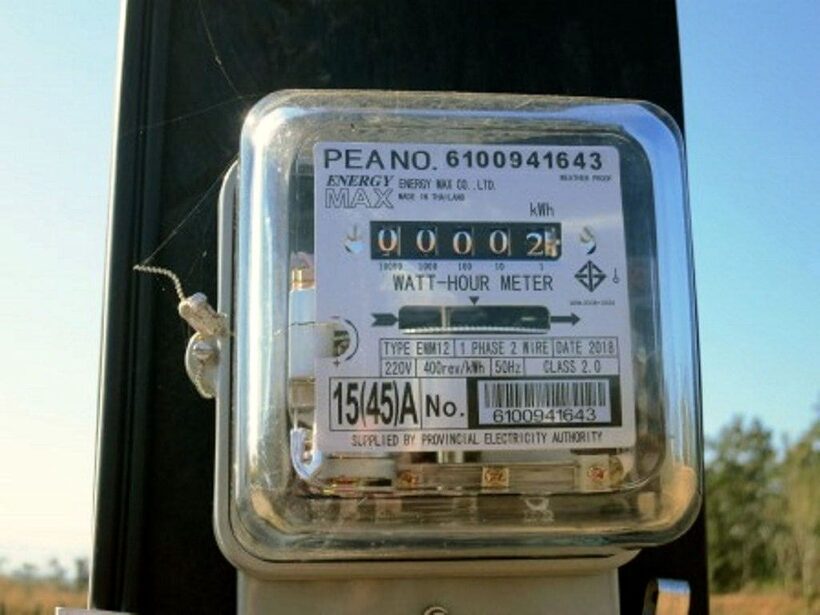 Phuket's Provincial Electricity Authority is warning residents that their electricity supply will be disrupted in parts of Pa Klok tomorrow (June 28) as they carry out work installing new high-voltage cables.
The Thalang Branch of the PEA say the affected areas will be from to Ban Bang Rong Mosque to the Weerasatri Anusorn School on Soi Thala and areas nearby including The Gibbon Rehabilitation Project and Bang Rong Pier (where local ferries and some island tours depart).
Power will be out for most of the day from 9am – 4.30pm.
The PEA apologises for the inconvenience and asks affected resident to call them on 07 635 4379 for further information.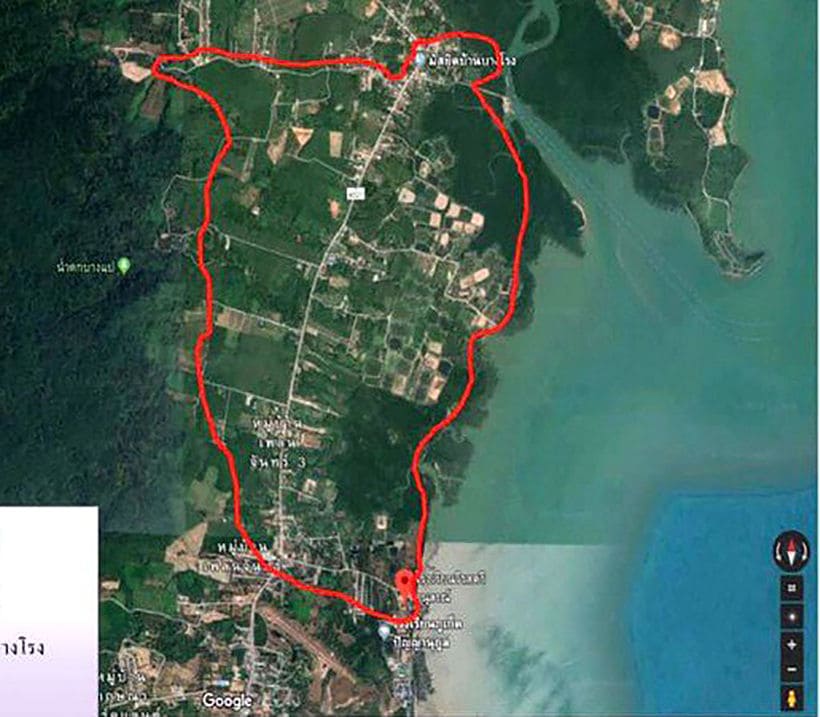 Phuket's tourist evolution – Diversity is the best option Part 2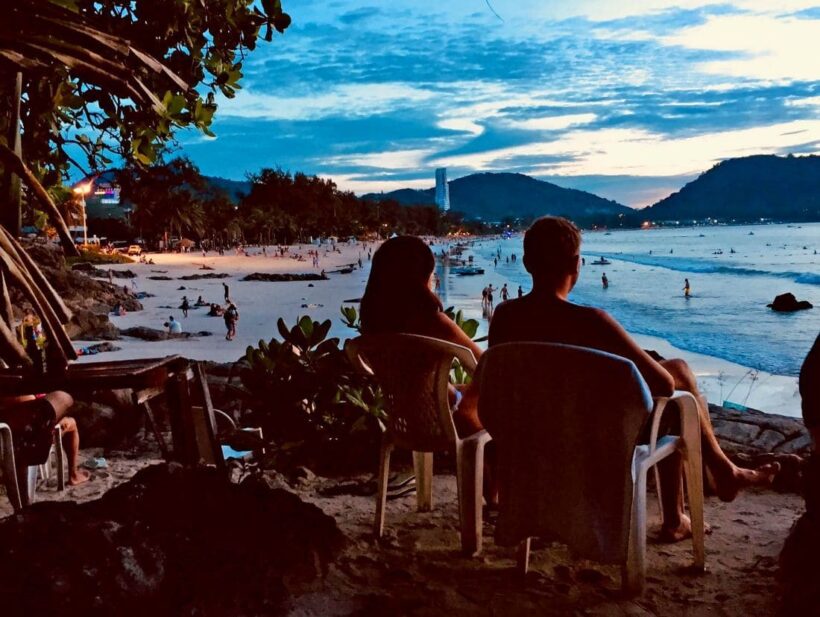 by Guest Writer
Our guest writer has been managing resorts around Phuket for two decades and has represented his brand at international expos along with promotions for Phuket over the years. His knowledge is first-hand and steeped in local experience. He has asked to remain anonymous.
Read Part 1 of the report HERE.
In Part 1 of the article we looked at the changes and evolution of Phuket's tourist mix, the rise of the Russian market, then the Chinese and now the drop of both. So what can we do to continue to lure the Chinese travellers?
We need to learn about the Chinese market and guest's expectations in order to be able to develop products, services and welcome them. You will see many hotels sending their sales teams regularly to China to the main line cities plus secondary cities to entice new business and to regain the confidence in our Phuket hotel products. In our case, when sales teams come back, they are expected to debrief the operation teams on Chinese guest expectations and the feedback from partners on how we can improve the service and products in place for our Chinese visitors. How many business do any research about their customers and what they actually want?
Here are some figures covering January to May in 2018 vs 2019 for the same period, about visitors to our resorts:
• Chinese guests, dropped 26.17%, year on year to date
• Russian guests, increased 22.99% year on year to date (this was a case of several tour operators consolidating their hotels to reduce inventory)
• South African guests, up 4.48% year on year to date.
• Australia and New Zealand combined, down 33.14% year on year to date (Phuket competes head to head with Bali and South American islands.  Price is the key to any packaging as guests tend to look at great value packages, and the money saved is then on hand to use once they arrive at the destination!).
The Thai Baht has had an effect on the 'value for money' traditionally associated with traveling to Thailand too. The Chinese Yuan end of June 2018 was holding at around 5.06 Baht per 1 Yuan, but today it is 4.46 Baht per 1 Yuan.
The Australian Dollar was nearing 24.75 Baht per 1 Dollar a year ago, but today is hovering at 21.30 Baht per 1 Dollar which has had a dramatic affect on the famous 'deals' which Australian travellers are so accustomed to and hotels rely on during the green season.
As the Indian market is now seen as a possible 'mainstream' market heading towards Thailand, hoteliers are being approached more and more to see if we are ready to welcome Indian guests. Traditionally heading to the more lively resorts, families are going to play an important part in future arrivals from the sub-continent too. 
Once again, expect to see a change in beach choice for families as the market opens up and recent improved air links with several major cities in India and Phuket shows that the future is promising for this market. Once again, a market we need to learn about and do our homework on guest expectations whilst holidaying here.
We have seen much 'price dumping' recently in the market place. By doing this, if a 5* property starts doing this, the situation 'dominoes down' the line to 4*, 3* and so on.  According to several partners both in China and Bangkok, this year has seen aggressive price dumping but as the overall demand is not there this is going to have a severe affect on future negotiations as it will be difficult to get prices up again in the future.
One way which many of us are coping with this is 'value adding' – by maintaining room rates but offering some inclusions or 'give aways' within the rate instead makes a product more attractive to customers. Rate averages after these inclusions (depending on how a hotel calculates them and allocates the charges) will reduce and this year we have already seen 2.67% lower average room rate 'year to date' compared to last year.
Packaging is also becoming a bigger norm with hotels offering set packages for several nights stay with some inclusions.  This we have tried in several markets and the response has been good. 7 night stays with a few additional meals, cocktails, prepacked laundry before going home, for example. Hoteliers' costing teams are working harder than ever before to make sure that such packages produce returns whilst offering  guests excellent value for money!
As one of the most established Vice Presidents of Sales and Marketing mentioned a few months ago, traditional 2 year ahead contracts with tour operators is becoming less and less important as the market changes so rapidly these days. We need to work day by day or month by month to react to market demands more than ever before to ensure that we remain competitive, nimble and flexible.
As we enter the second half of 2019, sales team meetings are looking more and more at new emerging markets; at balancing the books by nationality with new channels of distribution both online and traditional holiday companies in more countries to ensure that resorts don't rely on just a handful of nationalities as, after all, we really never know when some of our largest tourist-feeding nations decide to change their travelling habits.
As it becomes easier and cheaper to travel by air, and the number of countries, who are welcoming visitors and becoming openly competitive with Thailand, increases never forget that every visitor has a great choice of countries to visit.
We need to continually review our products and services to ensure that we are aimed at the correct markets, guest mix (families, couples, younger, older, etc) and today's trends in travel.
Therefore we ALL need to ensure that we are top of our game and welcome guests with true Thai smiles and make sure that we provide a safe environment with excellent service plus offering superb value for money.
Finally we should never forget to show the true traditions of Thailand that have attracted visitors to the Land of Smiles for centuries.

Progress on Phang Nga's new international airport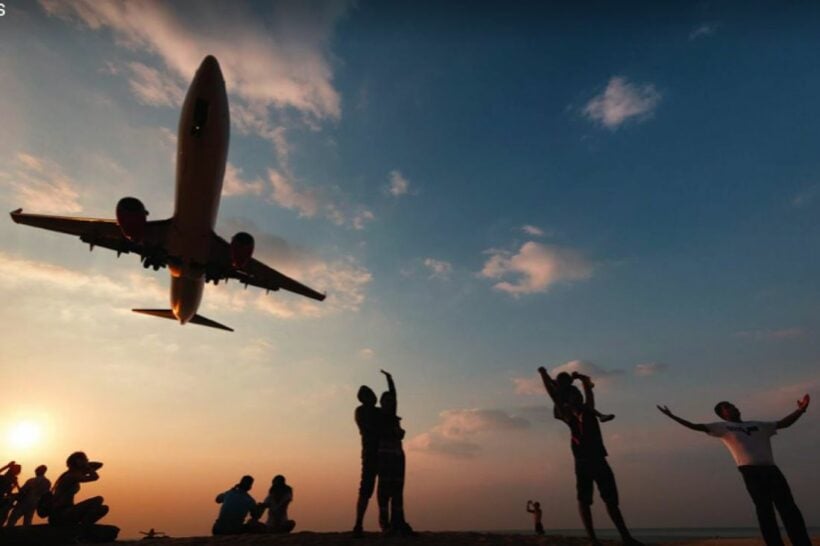 by Bill Barnett, c9hotelworks
The AoT (Airports of Thailand) planned international airport in Phang Nga, set to be part of a triangle of international airports serving the Phuket, Phang Nga, Khao Lak and Krabi tourist zones, is poised to move past another development milestone.
The mooted private airport has now been binned and the AoT-operated airport project is now forging ahead.
According to a report in the Bangkok Post, the second gateway Greater Phuket airport project is being put forward to the government with a budgeted cost of 75 billion baht.
Once approved, final land appropriation is expected to take 12 months and construction another 48 months, so the earliest opening would be 2024/2025.
New of the project continues to drive land transactions, and push up costs, at an increasing pace in the nearby Phang Nga areas of Ko Pilai, Kok Kloy and Natai which are located close to the airport's proposed site.