Thailand looks to Indian arrivals for new wave of tourism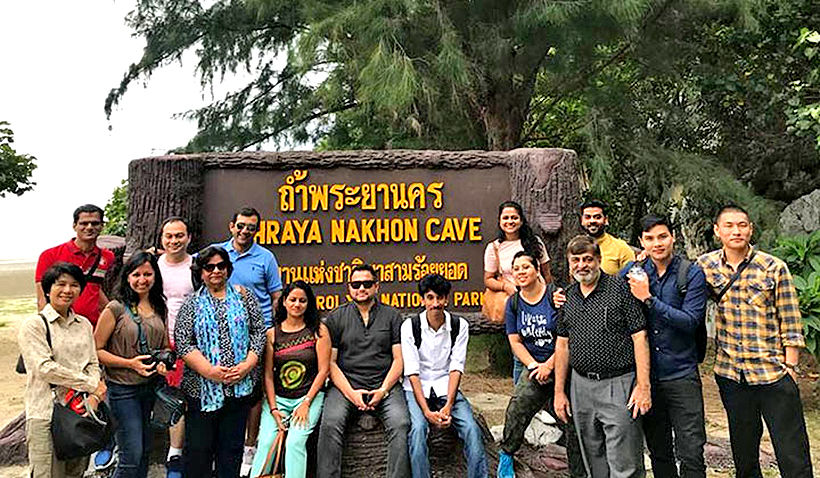 PHOTO: Chiang Rai Times
With two million Indian tourists expected for this year, reports in both Thai and English language media claim visitors from India are 'set to transform' Thailand's tourism landscape.
TNN reports, via Thai Visa, that tourist numbers to Thailand from India are expected to increase to 14 million a year by the end of the next decade.
Thai language news outlet TNN says Indian visitors currently spend an average of 5,800 baht a day, nearly as much as the 6,400 baht a day spent by Chinese tourists, but adds that visitor numbers from India are unlikely to overtake the number of Chinese arrivals any time soon.
Independent travellers with families make up 67% of all Indian arrivals and this category has risen by 25% in recent years, with Thailand's theme parks, zoos and beaches being the main attraction.
TNN says businesses need to take the year-on-year growth in Indian arrivals into account, particularly as only 5% of India's 1.3 billion people currently have a passport, a figure which is only expected to rise as the country's middle class population surges and airlines continue to launch new flight routes.
Keep in contact with The Thaiger by following our
Facebook page
.
Tesla's Elon Musk wins defamation trial over 'pedo guy' tweet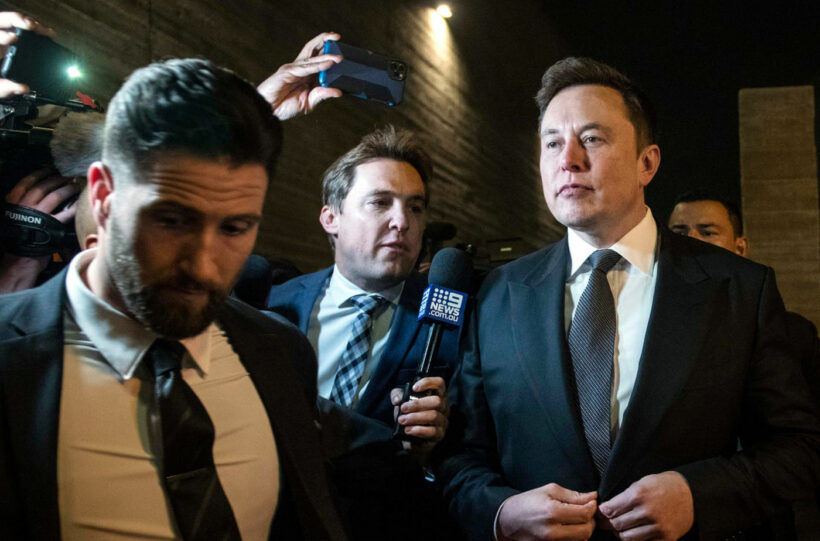 PHOTO: Christian Monterrosa/EPA
"My client went toe to toe with a billionaire bully."
Tesla's mercurial Elon Musk has emerged victorious after a defamation trial as a federal court jury swiftly rejected the US$190 million claim brought against him by a British cave explorer, Vernon Unsworth, who Musk branded a "pedo guy" on Twitter. The incident happened during the attempts to rescue the 13 young football players from the Tham Luang cave in Chiang Rai in July 2018.
The unanimous verdict by a jury of five women and three men was returned after roughly 45 minutes of deliberation on the fourth day of Musk's trial. The case has been closely watched by legal experts because it is believed to be the first major defamation lawsuit by a private individual to go to trial over statements made on the Twitter platform.
Musk shook hands with his lawyer after the four-day trial in LA. He didn't address Mr. Unsworth, whose team had told the court earlier on Friday the Tesla CEO should pay at least US$190 million in damages for his tweets about the diver.
Meanwhile, 64 year old Vernon Unsworth spoke outside the courthouse saying that he was resigned to his defeat.
"I accept the jury's verdict, take it on the chin and get on with my life."
L. Lin Wood, a high-profile trial lawyer, leading the legal team for the plaintiff Vernon Unsworth, says the jury's decision signals a higher legal threshold for challenging libelous material on social media.
"The challenge that was thrown down by Elon Musk was that if you don't sue it's true. We sued because it's false."
"This verdict puts everyone's reputation at risk."
The outcome was a triumph for Musk, whose fickle behaviour in a number of instances last year came under close scrutiny from federal regulators and shareholders of Tesla, his Silicon Valley-based electric car manufacturer.
48 year old Musk, who had testified during the first two days of the trial in his own defence and returned to court on Friday to hear closing arguments, exited the courtroom after the verdict."
"My faith in humanity is restored."
Unsworth's lawyer says he nevertheless saw the lawsuit as meaningful in helping erase the stain he said his client's reputation suffered.
SOURCE: Thai PBS World | The Guardian
Keep in contact with The Thaiger by following our
Facebook page
.
Thai beauty takes Miss Supranational crown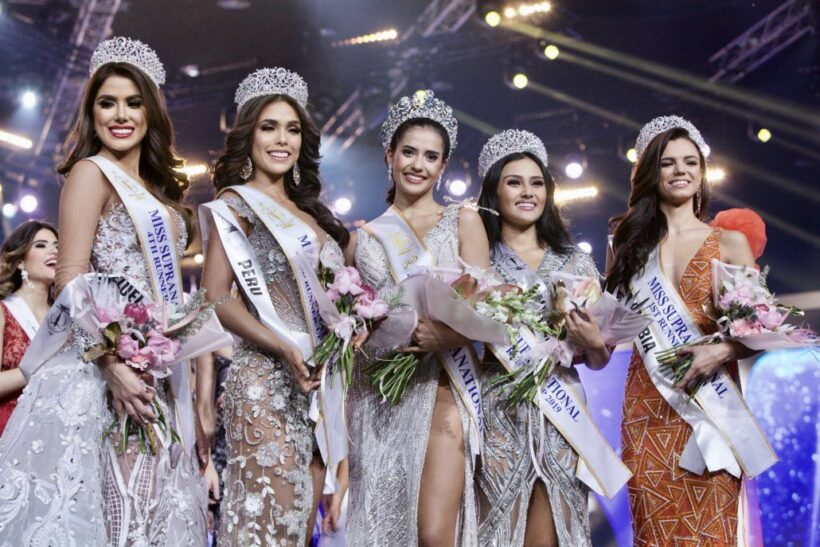 PHOTO: PAGEANTCircle
A Thai contestant, Anntonia Porsild, has been crowned Miss Supranational 2019, beating out contestants from 77 countries. She is the first Thai to receive the honour. Miss Supranational is a privately organised beauty pageant organised by a Polish TV network.
Yana Haenisch from Namibia, Jesica Fitriana from Indonesia, Janick Maceta del Castillo from Peru, and Gabriela De La Cruz from Venezuela were named runners-up.
Anntonia, who is half Danish and half Thai, was a contestant on the first season of "The Face Thailand" in 2014-15. She's currently studying advertising and public relations at Stamford International University in Thailand.
Miss Supranational is one of five international beauty contests at the "grand slam" level, dating back to 2009.
Other Thai contestants who have done well in the contest are Nanthawan Wannachutha and Parapadsorn Vorrasirinda, first runners up in 2012 and 2014 respectively.
SOURCE: The Nation
Keep in contact with The Thaiger by following our
Facebook page
.
Speaker demands to know how renegade MP could attend House vote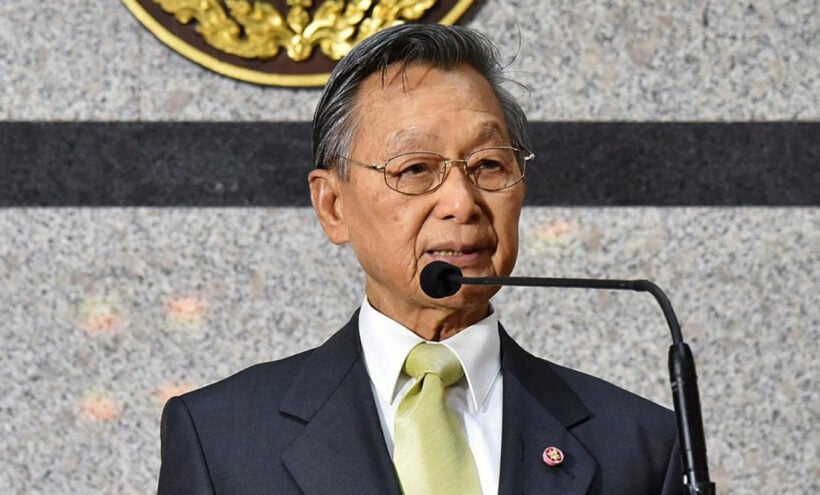 PHOTO: House Speaker Chuan Leekpai. "Please explain".
Parliamentary House Speaker Chuan Leekpai is demanding an investigation into why parliamentary security didn't arrest fugitive MP Waipote Arpornrat when he attended a House meeting on Wednesday.
Opposition MPs have voiced suspicion over the presence of Waipote, a member of the Palang Pracharat party, in the House chamber for a crucial vote over the creation of a panel to investigate orders issued under Section 44 of the 2017 interim constitution. Palang Pracharat is the most prominent party of the government's ruling coalition, and Waipote is wanted under an arrest warrant from the Supreme Court.
Palang Pracharat needs all members of the coalition to attend any vote as their house majority is now wafer-thin.
Chuan says he didn't chair the House session due to a doctor's appointment, and that he was unaware of Waipote's presence in the chamber.
Wednesday's House session was chaired by Suchart Tancharoen, the first Deputy House Speaker, who says he didn't order Waipote's arrest because the House of Representatives hadn't yet received a warrant from the Pattaya provincial court.
Suchart claimed that since his parliamentary status was still 'intact', Waipote could attend House meetings.
SOURCE: Thai PBS World
Keep in contact with The Thaiger by following our
Facebook page
.