The world scrambles to attract Chinese travellers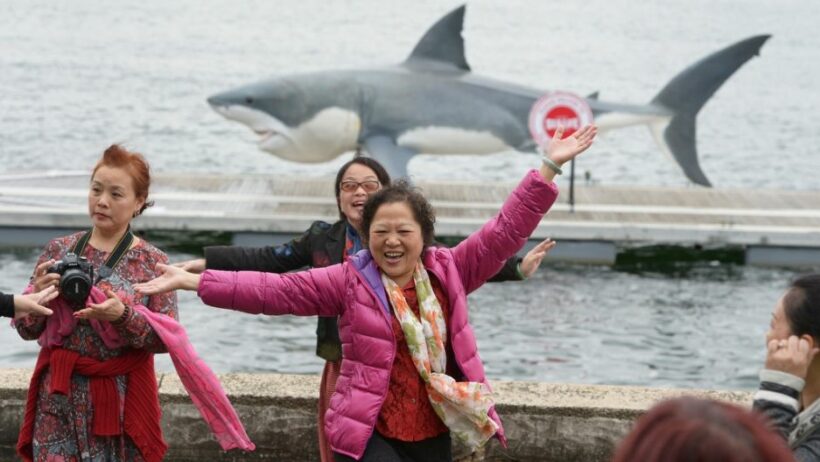 PHOTO: pri.org
Spending US$277 billion worldwide last year, Chinese travellers are the world's top tourism spenders, by a long margin. Now the global travel industry is scrambling to capture its slice of the lucrative 'bamboo dollar', and falling out of Chinese travellers' favour can have a dramatic impact on tourism figures.
For example, Phuket has suffered as a result of the fall-out following last year's Phoenix boat disaster when 47 Chinese tourists drowned after the tour boat capsized and sank south west of the island. The incident was poorly handled by local officials and Chinese social media urged fellow tourists not to travel to the Thai island.
But now Chinese tourists have caught the international travel bug, the rest of the world is desperately hoping they never lose it due to their high spending – up to two or three times the amounts spent by their US and European counterparts – and enormous potential as a travel market.
Jane Sun, the CEO of Ctrip, says that with more than 300 million registered users, they are China's largest online travel agency and the world's second-largest in terms of the gross value.
CTrip.com Group Limited is a Chinese provider of travel services including accommodation reservation, transportation ticketing, packaged tours and corporate travel management.
So what are Chinese travellers looking for in a holiday?
Jane said that times have changed and the type-cast Chinese Tour Group following a tour guide waving a flag is long-gone.
"Younger Chinese travelers are shunning the flag-waving group tours that once dominated the market in favor of independent travel."
"In the old days, people spoke very little English."
"They tended to travel with the big groups, but now the new generation study English when they're young. Even before they reach high school, they probably already studied a couple of years in the US, in Australia, or the UK."
This growing segment of younger, English-proficient, FIT (free and independent) travellers is looking for something beyond your usual cookie-cutter itinerary.
"The young generation is even more adventurous – skydiving, scuba diving, skiing, abseiling. Anything exciting for them, they want to do it."
Sun says she usually visits an up-and-coming destination a few years ahead of time to look for unique services and work with local tour operators before offering the products to Chinese travellers.
Sun says that most Chinese travelers value places that make them "feel at home."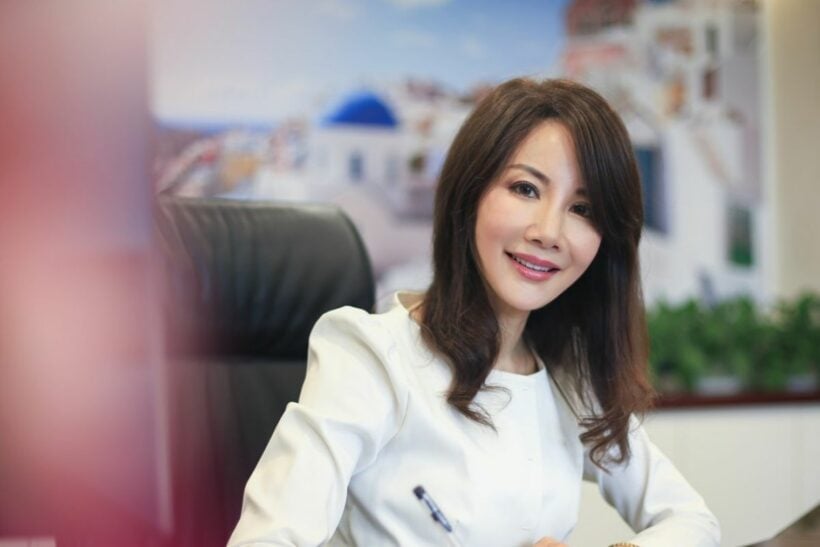 Jane Jie Sun is a Chinese businesswoman, and the CEO of Ctrip, the largest online travel agency in China, since November 2016.
"Once the customers are on site, if you offer something special and friendly, that's very helpful. For example, hot tea, slippers, some Chinese speaking staff. It costs you very little but makes the environment very friendly."
But Sun acknowledges that some bad tourist behaviour from Chinese travellers is continually hitting world headlines.
"It will take time to change global perceptions of Chinese travellers".
"For lots of people, it's their first time going outside of China. So, a lot of times they are very excited. They talk quite loud, taking pictures in the middle of the road, but as they travel more and more, they become more and more sophisticated. For example, when they go to Japan, they see people are very orderly. When they come home, they bring these good traits back."
Ctrip also has its own hugely popular social media platform where Chinese travellers share their experiences overseas.
"The company's Trip Moments is an Instagram-type platform that allows travellers to search for fellow tourists' travel tips and book similar experiences. Our customers will post their pictures, write their journals, and these pictures attract a lot of customers."
The company acquired UK-owned flight booking website Skyscanner in 2016 and US company Trip.com in 2017, among other ventures.
Chinese travellers are now recognised as the world's most generous spenders for per-day spending in the countries they visit.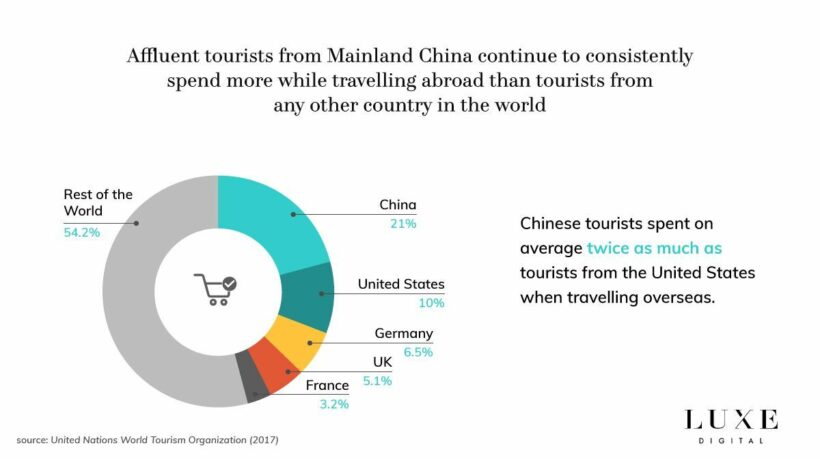 GRAPHIC: Luxe Digital
Keep in contact with The Thaiger by following our
Facebook page
.


Find more SE Asian News courtesy of The Thaiger.

Broke? Find employment in Southeast Asia with JobCute Thailand and SmartJob Indonesia. Rich? Invest in real estate across Asia with FazWaz Property Group or get out on a yacht anywhere with Boatcrowd. Even book medical procedures worldwide with MyMediTravel, all powered by DB Ventures.

Read more headlines, reports & breaking news in Thailand. Or catch up on your Thailand news.

SCAM – Thailand's PM2.5 micron smoke screen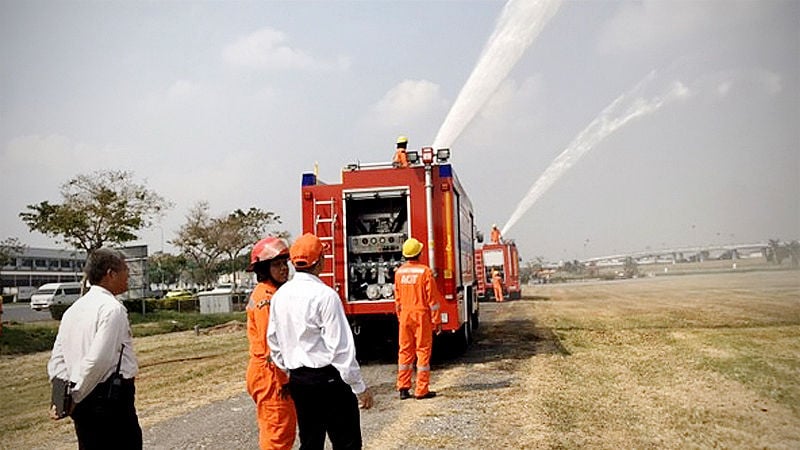 It's cars, it's the polluting buses, it's people burning too many incense sticks. Every year it's the same culprits in Bangkok, people driving their cars too much, polluting factories and old buses belching black smoke. All those things contribute to city pollution but are far from the main problem.
So the government, reactive as usual, rolls out its PR machine and invites the media to take photos of water cannons blasting thousands of litres of valuable water into the sky, doing precisely NOTHING to address the air pollution problem, beyond a short-term, extremely local solution. Very local indeed, and probably pleasing the assembled press as they enjoy a bit of overspray cooling them down. For the bigger air pollution problem, no help at all.
Even today the Bangkok media scrum was summoned to Suvarnabhumi Airport to get the story of the local airport solution where they've deployed water cannons that blast 144,000 litres of water per day about 50 metres into the air above the one of the airport's ring roads.
"The trucks will be deployed at 10am, 11am, 1.30pm and 2.30pm at the duty-free zone and along the Suvarnabhumi 2 Road, as these areas have high numbers of trucks and other vehicles passing through during weekdays."
We kid you not, there appears to some officials who actually think this grotesque waste of water is achieving something… anything, beyond a woefully useless media stunt.
"The airport has enforced pollution control regulations on all public vehicles running in theairport areas, which include taxis, shuttle buses, public buses, public vans and coaches. These vehicles were told to turn off the engine while waiting for passengers and make sure to have their vehicle condition checked regularly."
All this obfuscation from officials and the government is completely ignoring the PM2.5 micron "elephant in the room". Indeed, the oft-used "PM2.5 micron" word salad is just another way of confusing the public and shifting the narrative.
It's smoke, smog, haze, air pollution. And most of it is coming from fires deliberately lit by farmers who are providing crops for Thai multi-nationals, mostly corn, rice and sugar. The cheapest way to clear the land for the next crop is burning it to the ground. The machinery to complete that task without burning is expensive. Of course it's all about cutting costs, so lighting a fire and sending smoke into Thailand's skies is much easier… f**k the environment and the millions of people that are affected by the months of smoke-filled air.
Even the Pollution Control Department (an oxymoron indeed!) and its daily missives about the air pollution problem completely avoid any discussion about the forest and plantation fires, burning mainly in central and northern Thailand, and over the border in Myanmar. The northerly and north-easterly airstream at this time of the year casually wafts the offending smoke south, affecting the capital and its 10 million residents.
Here's today's active fires in and around Thailand, clearly identified by NASA satellites with constant updates. You can see active fires in Cambodia, Vietnam and Myanmar, but there is a big concentration in central, northern and north-eastern Thailand.

There's the evidence of where the smoke is coming from. Check out the link HERE. Pollution Control Department officials are able to click on the link too.
Or let's go to the Air Visual map which lists the air quality around the country (or the world) any time of the day. It also lists some of the key fires burning at the time.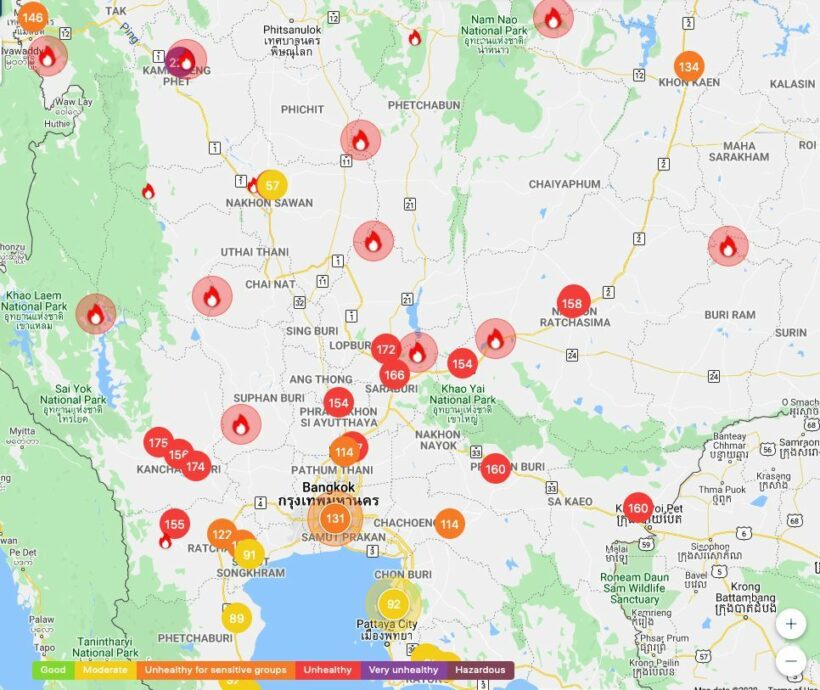 The information from Air Visual clearly shows the link between areas of poor air quality and the fires that are burning, also linked to the direction of the wind.
Bangkok's slightly improved air quality readings today have nothing to do with the water cannons blasting water into the sky at Suvarnabhumi and everything to do with changed, favourable wind conditions. If the problem was 'traffic' then Bangkok, a city of some 10 million people, would always have worse air quality than all the provincial air quality measurement stations.
At some stage the Thai government and public servants will be forced to bite the bullet and admit that the annual pollution problem is what it is – a cover up to protect large and powerful multi-nationals and their agricultural pursuits.
Now that Thai celebrities and some concerned residents are starting to see through the mist and fog of the misleading PR, and posting these air quality maps, their own experiences, and lack of confidence in the officials to address the problem, there is hope that public shaming might finally bring about some honesty and long-term measures to face the PM2.5 micron elephant in the room.
Keep in contact with The Thaiger by following our
Facebook page
.
Doctors advise good hygiene as Wuhan virus outbreak evolves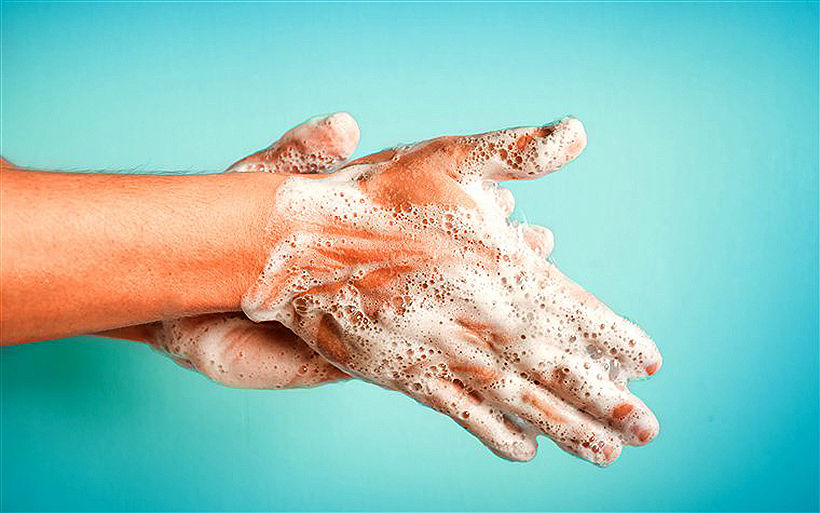 "China's healthcare system and disease outbreak control capabilities have also improved dramatically since 2003 and I believe they will contain the outbreak."
As the coronavirus outbreak in Wuhan, central China continues to evolve, potentially spreading further outside of China, health practitioners and experts in Thailand are advising people to protect themselves by maintaining simple, practical hygiene practices such as washing your hands often. An advisory from medical chain Raffles Medical, which recommends washing your hands frequently, says human coronaviruses are most commonly spread from an infected person to others through…
• the air by coughing and sneezing
• close personal contact, such as touching or shaking hands
• touching your mouth, nose, or eyes after touching an object or surface with the virus on it, before washing one's hands
Although vaccination against the seasonal influenza does not guarantee protection, Raffles Medical says people should still get vaccinated, especially if they are planning to travel.
"This will prevent you from contracting influenza symptoms and signs that may mislead screening authorities at temperature checkpoints, and result in unnecessary anxiety and delays to your travel."
Dr Edwin Chng, medical director of Parkway Shenton, recommends travellers should avoid contact with live animals and consumption of raw or undercooked meats and avoid close contact with people who are unwell or showing symptoms of illness. However, infectious disease experts say there was no need to be unduly worried as Singapore is better prepared to handle an outbreak today. Professor Paul Tambyah, from the department of medicine at the NUS Yong Loo Lin School of Medicine, says the coronavirus outbreak in Wuhan could be like the H1N1 outbreak in 2009, which quickly spread all over the world.
Fortunately, the outbreak was less severe than feared, he said. But in any case, Singapore is even better prepared than in 2009 in terms of testing, equipment and resources.
"I think that we should be concerned but there are plenty of measures in place to detect cases, isolate and treat them appropriately in Singapore as well as in the other countries in the region."
"Ensure good hand hygiene, stay away from live animal markets, seek medical attention from your GP if you are not feeling well and are still not better after three, four days."
"China's healthcare system and disease outbreak control capabilities have also improved dramatically since 2003 and I believe they will contain the outbreak."
Keep in contact with The Thaiger by following our
Facebook page
.
Top 10 islands to visit in Thailand (2020)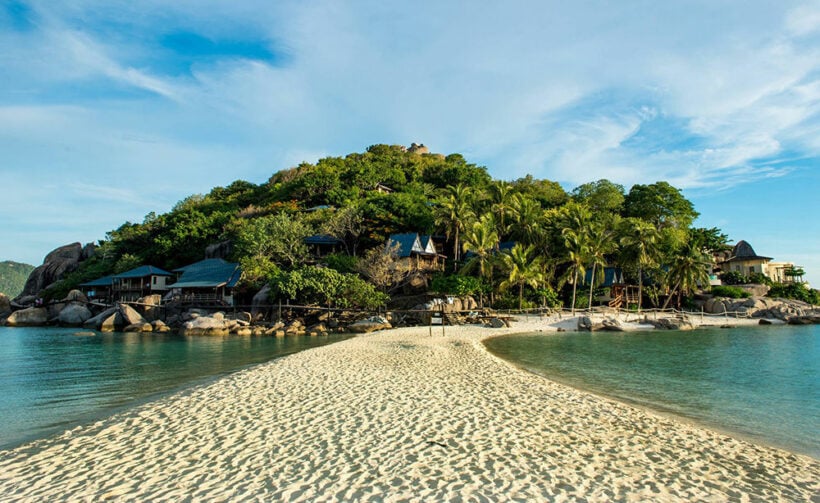 Thailand is famous for its outstanding island experiences and there are many to choose from. From sweeping stretches of clear golden sands to islands where you can dive, snorkel and stay, Thailand's islands and beaches are as diverse as they are plentiful. Here is our Top 10 choices.
Phuket is often on every traveler's bucket list when considering a destination for an enjoyable holiday. Due to the boom in the tourism industry, Phuket is a well-developed destination to cater to the needs of both locals and tourists alike. Despite being a tourist attraction with many facilities for the convenience of the tourists, one can still experience natural beauty when traveling to Phuket, as seen by its long stretch of beautiful beaches.
The island is also strategically located with close access to other famed destinations of the Andaman Sea, where many tourists opt to go on day trips to nearby Koh Phi Phi, Similan Islands, and Koh Racha. Tourists are spoiled for choice when it comes to activities in Phuket with pleasurable activities such as shopping and enjoying local cuisine and culture along with the beaches that offer not only relaxation but parties as well.
Those who are into eco-adventures will benefit from traveling to Phuket as various activities allow tourists to get closer to nature, such as trekking, exploring hidden waterfalls, and the famous elephant sanctuaries that one should not miss. The best period to travel to Phuket is between October and early May, where one can experience many fun and exciting activities on the beautiful beaches of Phuket and even other outdoor activities under the bright sun. It is worth mentioning that April is when many tourists visit Phuket for the Songkran festival, but other than that, the overall atmosphere is more of a pleasant and relaxing one.

It is an undeniable fact that the Phi Phi Islands often come to mind when discussing the best destination to explore in Thailand, as seen by its beautiful sceneries and enjoyable underwater experience. A perfect destination with majestic limestone cliffs and secret lagoons waiting for you to discover, one can only expect the ideal island holiday here on Phi Phi islands.
Nature lovers will be left enchanted by the beautiful underwater world of the Andaman Sea with high visibility, ideal for an excellent diving and snorkeling experience with the accompaniment of various marine life. The adventurous explorers can embark on a journey to conquer the Tonsai Tower on Phi Phi Don to enjoy the panoramic view that awaits.
Ideal for those seeking for a summer holiday, the weather is generally stable and pleasant on Phi Phi islands, especially between November and May. Still, it is ideal for visiting the islands from January to March as the weather condition is said to be the best. Specially catered to those into diving and snorkelling, various locations around the islands are paradise.
Whether it is swimming or snorkeling in the waters around Maya Bay or be entranced with the green shade of water and majestic limestone cliffs around Pileh Lagoon, one can never be satisfied enough with the beauty of Phi Phi islands. What better way to get closer to nature than to swim with the colorful fishes on Loh Samah and encountering seahorses and turtles as you make your way through the rocks of Nui Bay. Even the interesting long-tailed macaques are a sight to behold. The reefs between Phi Phi Don and Mosquito Island make for memorable diving while those who wish to go on a historical expedition can explore the King Cruiser and the Viking Cave.

Racha islands, a perfect destination for those seeking a peaceful escapade from their busy lifestyle. Racha Noi and Racha Yai are what make up the famous Racha islands, where each offers its charm and beauty. Those who are into a great holiday experience need to give Racha islands a try as one can only be left amazed by the soft and powdery white sand, beautiful bays, and the mystifying wrecks. Racha Noi is wild and rugged, suitable for the more adventurous ones especially those who are seeking a pleasurable diving experience.
The beautiful and colourful marine life underwater makes for an exciting fishing experience too. Racha Yai, on the other hand, is more known for its pretty and stunning sandy bays, including Ao Patok, Siam Bay, Thu Bay, Ao Lan, and Ao Khon Khae which deserve a space on your Instagram.
Perfect as a day trip for those holidaying in Phuket, travellers visit Racha islands from November to May as the water is said to be most stable and calm, and visibility is the highest. These serve as great news for the avid divers and snorkelers as they are then able to explore the beauty of the underwater world around the Racha islands. The healthy coral reefs are a part of the great diving and snorkeling experience, while those who simply want to relax on the beach can do so on the soft white sand, which is a sight to behold. Diving is made more exciting for those seeking a more active experience with the five known wrecks, not to mention the fantastic reef-building cubes and possibly the best staghorn reefs in the area. Giant manta rays often come and greet divers as one enjoys the incredible underwater topography.

An expedition to Similan islands is usually on the list of most diving and snorkeling lovers, where it is a paradise on earth for both nature and sea lovers alike. The waters that surround Similan islands are shallow and stable, making it an ideal environment for beginners to practice their skill in diving. Koh Bangu, Koh Bon and Koh Tachai are the islands that often come to mind when finding an island to practice diving while Koh Ha and Koh Payu are frequently explored by those who are into the sport of snorkeling. The beauty of snorkeling here on the Similan islands is that one does not need to go too deep in order to have a magnificent view underwater.
Tourists can visit the Similan islands from November to May 15. Still, it is worth mentioning that December to February is where many visitors visit due to the high season for island hopping. Nevertheless, one should visit between November and May to enjoy the best weather condition. Pictures are a must when exploring Donald Duck and Sail Rock while diving and snorkeling are sure to please the avid explorers.
The shallow waters of both Honeymoon Bay and Princess Bay make for great snorkeling where the underwater scenery is beautiful beyond imagination. Diving around Christmas Rock and Turtle Rock with majestic arches and canyons, not to mention the vibrant marine life that one can experience on Koh Ha. A unique experience when exploring Koh Payu often comes with the sightings of the colorful manta rays, while one will be surprised by the mountain land crabs when visiting the secluded Koh Bon.

Those who are seeking a peaceful and relaxing holiday experience will be left amazed by what Surin islands have to offer. Famously known as a destination that promises peace and tranquility, Surin islands are relatively secluded and have little to no human interference, leaving it unspoiled. Most tourists who visit the Surin islands often do so to learn more about the Moken community or simply known as the Moken sea gypsies. It is not surprising to find that the Moken Village is a top destination to be considered when visiting the Surin islands. One can experience the most natural way of survival, such as learning a thing or two from the sea gypsies in primitive living and fishing.
Surin islands are open for visitors from October 15th to May 15th, but the high season is between December and April, where the conditions are the best for diving and snorkeling with calm and stable waters. An abundance of marine life when diving and snorkeling here around Surin islands with angelfish, butterflyfish, and sea turtles commonly sighted when carrying out the sports. Whale sharks around Koh Surin Nuea will amaze those curious tourists. Snorkeling is a favorite sport on Koh Surin Nuea and Koh Surin Tai, where the best coral reefs are while diving around Richelieu Rock often comes with the sightings of the manta rays, sea turtles and whale sharks.

Koh Rok and Koh Haa are islands that offer the best experience when looking out for a holiday destination which is different yet does not disappoint. These small islands provide a lot of surprises despite the size, and they are untouched and undiscovered, appealing to those who wish for something different for a memorable holiday. The local government takes various initiatives in maintaining the underwater ecosystem here on Koh Rok and Koh Haa. Therefore, tourists can get the opportunity to encounter a variety of vibrant marine life and beautiful underwater topography with both soft and hard corals.
The best time to explore Koh Rok and Koh Haa is between November and April, where avid divers and snorkelers gather due to the best condition to explore the underwater world surrounding the islands. One such place for the best diving experience is on Koh Lanta. It is worth mentioning that the marine park is not open outside this period. Boasting as one of the most beautiful destinations in the country, one can experience gorgeous beaches and exciting water activities on Koh Rok and Koh Haa. Snorkeling on Koh Rok Noi to experience the majestic Koh Rok waterfall or diving while exploring the underwater caves and caverns are pleasurable activities to be carried out. Another place to snorkel with high visibility is Koh Haa Yai, where stunning pictures and the experience of swimming with marine creatures such as manta rays and whale sharks makes for a great underwater experience.

Koh Lipe is a small island that does not disappoint despite being a tiny one. Do not be deceived by its size as this island provides the perfect destination for you to relax and put your hair down. The colorful coral reefs are one of the best, making the island to be one of the best diving destinations in the country. Koh Lipe has national parks and is under the protection of the marines. Therefore, tourists can experience the beauty of nature in an environment that is said to be raw and untouched. Although one can simply find pleasure by relaxing on the beach, many water activities will leave the more adventurous ones amazed where sports such as diving by beautiful coral reefs and magnificent marine creatures.
Tourists often visit Koh Lipe between November and April, but the peak season has to be in January, where many tourists come. Despite all that, Koh Lipe is still a favorite place for relaxation, as seen by its chill atmosphere. Those who are seeking more active pleasures can opt to visit the many neighboring islands around Koh Lipe, such as encountering the friendly yet cheeky monkeys on Monkey Island or rock climb on Koh Khai. Another beautiful destination that is within reach from Koh Lipe is Langkawi Island.

Koh Samui is yet another wonder that most tourists would love to explore when choosing a destination for a holiday as known by its unique blend of beautiful nature and modernity. This tropical island boasts of a vast stretch of beautiful beaches often lined with tall coconut palms, which adds to the tropical vibe along with a massive land of rainforests. Koh Samui is a well-developed island with the tourism scene always on the bloom thanks to the adequate facilities available for the convenience of tourists such as an international airport, high-end resorts, and wellness retreats. Nevertheless, tourists can still experience the natural state of Koh Samui.
Perfect for those who wish to get closer to nature, one can find many choices of activities to be carried out on Koh Samui. The many viewpoints on the island promise great photographs, while those who are seeking for more adventurous activities can give hiking a try. There are also many hidden beaches and waterfalls that one can explore. Besides the fun and exciting night parties and events, Koh Samui is a favorite choice among honeymooners. Visitors often visit between March and October, where the seas are said to be calm, allowing many water activities. Diving is fun during this period, where you can even swim with the whale sharks.

Koh Phangan is a unique destination that one should not miss, as seen in its unique blend of both natural beauty and exciting activities. The unspoiled beaches on Koh Phangan cater to the needs of tourists who wish to relax and escape from their busy lifestyle, while those seeking an exciting and unique experience should not give the Full Moon beach parties a miss. The Full Moon beach parties are according to the lunar calendar, where many party-goers gather and have a fun and exciting time. Altogether, one can experience a hippy vibe when traveling to Koh Phangan, and it is truly an experience that one can only find on this island.
Known as one of the destinations that aim to cater to the needs of all tourists alike, one can expect relaxing activities such as yoga and wellness retreats and not surprisingly, parties, which are what one would not expect from its many natural beauty. Tourists are often left amazed by the gorgeous sceneries that one can experience on the beautiful beaches on Koh Phangan, such as Haad Salad, Thong Nai Pan, Malibu, and Bottle Beach. The best time to visit Koh Phangan is during the dry weather, which falls between March and September, where one can simply relax while sunbathing under the sun on beaches and around the island.

Koh Tao is an island that is well-known for being a great diving destination. It is also known as Turtle Island by the locals and boasts of various small and beautiful beaches that serve as the perfect holiday destinations. Diving is a pleasurable sport to be carried out on Koh Tao as it can be carried out more leisurely in a less crowded environment due to the availability of various diving spots around the island. As diving and snorkelling are the main activities to be experienced here on Koh Tao, one should be aware of the best period to travel to the island with the best conditions.
The best time to visit is during the dry season, between March and September, where the water is said to be calm, and high visibility for more fabulous diving and snorkeling experience. It is highly recommended for tourists to visit Koh Tao in October as the sea is the calmest, and water is the clearest. There are various locations that are worth visiting within reach from Koh Tao, with Koh Nang Yuan being one of those destinations. This island is unique in that three different islands are joined by white sand, making a unique experience to travel between islands or island hopping.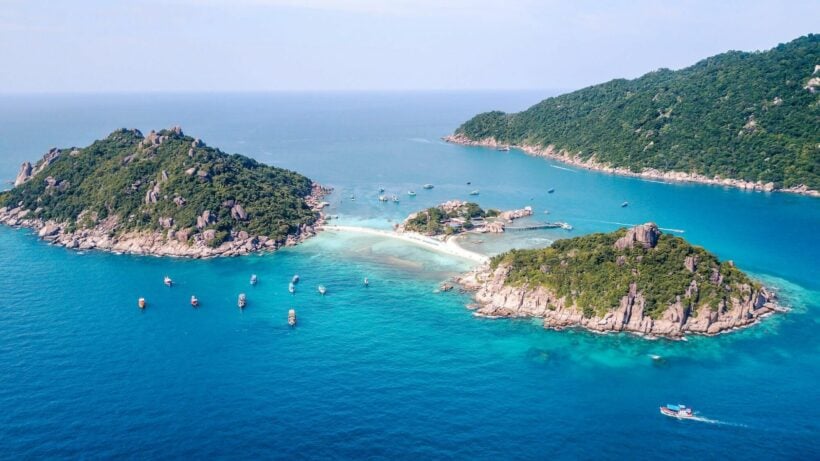 Keep in contact with The Thaiger by following our
Facebook page
.