Leading real estate consultancy says 2021 not looking good for Phuket hotels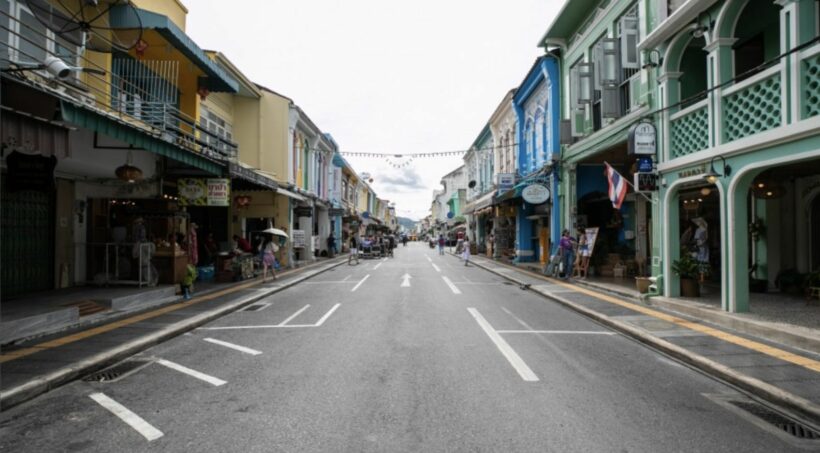 An independent real estate consultancy is predicting a bleak year for those involved in the hotel industry on the southern island of Phuket. According to a Nation Thailand report, Carlos Martinez from Knight Frank Thailand says foreign arrivals in Phuket have plummeted by 80%, from over 5.3 million in 2019 to just 1 million in 2020.
Hotel occupancy rates on the island have nose-dived, with some hotels having to suspend operations, while others try to lure domestic travellers with steep discounts and other special offers. On July 15, the Thai government launched a domestic tourism stimulus campaign, in an attempt to get Thais travelling around the country. Domestic tourists can avail of a 40% subsidy on the cost of hotel room and airfares, but, despite this, the number of domestic travellers in Phuket has dropped by 64% year-on-year.
As the Covid-19 pandemic continued to wreak havoc around the world during the second half of 2020, the occupancy rate in Phuket's luxury hotels dropped to just 14%. The upscale properties that decided to stay open were forced to slash their prices, with the average daily rate falling 7% year-on-year, to just 3,750 baht.
Around 24% of the island's luxury hotels are in the Patong beach area, with 15% in Karon, 14% in Bang Tao, 13% in the Kata beach area, and 10% in Kamala. Most of these coastal areas are like ghost towns, compared to how bustling they were at the same time in 2019.
While the same goes for other tourist destinations in Thailand, there's no doubt that Phuket is one of the hardest-hit spots. The airport has been open for domestic flights since June 2020 but recorded only 775,118 domestic arrivals in the second half of 2020, down 57% year-on-year. Domestic tourists did not stay long either, averaging just 1.8 days, making little difference to hotels on the island.
Currently, the future's not bright for Phuket's luxury hotels, with average occupancy expected to remain below 25% and average daily rates expected to stay low during the first half of this year. The resurgence of Covid-19 in late December, just as Thailand appeared to have successfully suppressed the virus, has not helped matters. And with China imposing restrictions that prevent its nationals travelling internationally, there is no end in sight just yet.
SOURCE: Nation Thailand
Keep in contact with The Thaiger by following our Facebook page.
Never miss out on future posts by following The Thaiger.
Thai army medic accused of injecting troops with fake Covid-19 vaccine during UN mission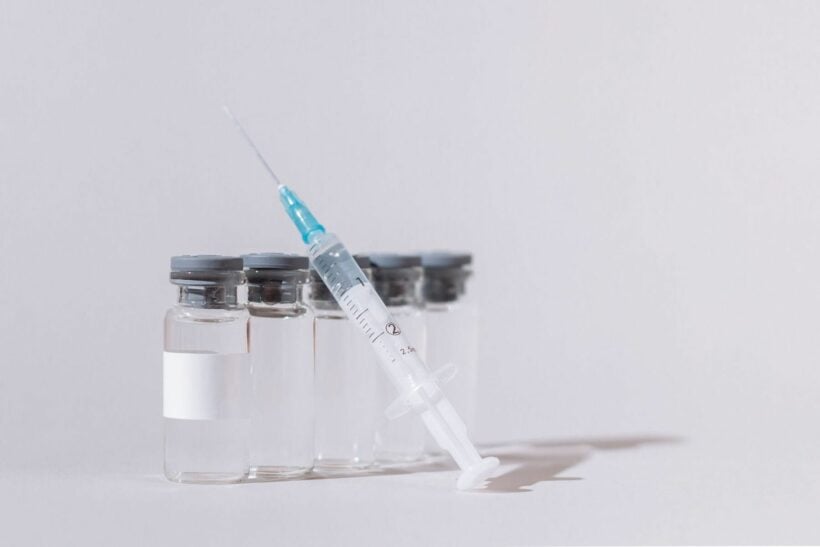 A medic for the Royal Thai Army was dismissed and his medical license revoked after injecting troops with fake Covid-19 vaccines during a United Nations peacekeeping mission in South Sudan. The "vaccine" was actually just water. The medic, who is also a lieutenant, apparently injected 273 Thai troops with the water shot and charged 607 baht, or around $20 USD, per injection.
A soldier noticed the bottles the medic was using for the injections were unlabelled. A superior then launched an internal investigation and found that the bottles were just filled with water. Under the UN's orders, the medic was dismissed and sent back to Thailand. His medical license was also revoked.
Thai media first reported the news, saying that a Thai army doctor at a South Sudan field hospital was suspended from duty due to an investigation into alleged fraud. The medic reportedly worked at the hospital from December 2019 to December 2020.
Following the news report, Thai Supreme Commander General Chalermphol Srisawat confirmed that a medic had been injecting troops with water and claiming it was a Covid-19 vaccine.
SOURCES: Thai PBS | Nation Thailand
Keep in contact with The Thaiger by following our Facebook page.
Never miss out on future posts by following The Thaiger.
Japan asks China to stop anal Covid-19 tests after travellers report "psychological distress"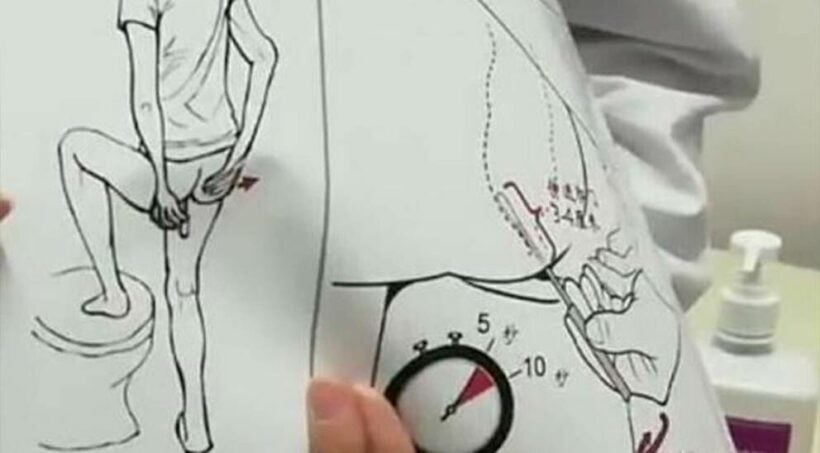 After complaints that China's anal swab Covid-19 test caused "psychological distress," Japan has asked China to stop using the new, much more invasive method of testing on Japanese citizens entering the country.
For the anal test, reportedly done on some travellers entering China from overseas, a 3 to 5 centimetre long cotton swab is inserted into the anus and gently rotated to collect the sample. While it's unclear exactly how many people have gone through the procedure, Chief Cabinet Secretary Katsunobu Kato says some Japanese citizens have reported mental discomfort after the test.
"Some Japanese reported to our embassy in China that they received anal swab tests, which caused great psychological pain."
The Japanese government made a request through the embassy in Beijing to stop using the anal swab test on Japanese citizens. Katsunobu says China has not yet responded to the request.
China started using the anal swab test in January. The anal tests are controversial with many experts backing the oral test as the most efficient way to detect a coronavirus infection.
SOURCE: BBC
Keep in contact with The Thaiger by following our Facebook page.
Never miss out on future posts by following The Thaiger.
Thailand considering vaccine passport policy in bid to revive international tourism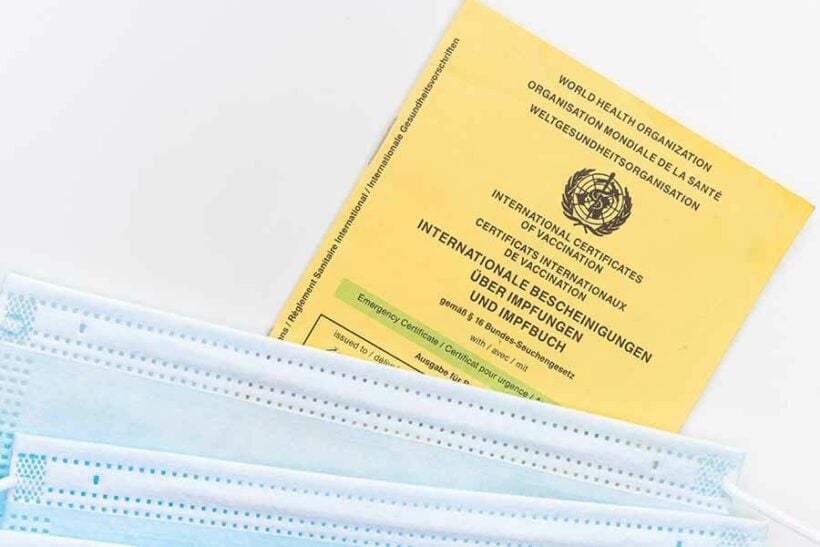 Thailand's Tourism Minister, Pipat Ratchakitprakarn, says he has asked the Public Health Ministry to approve a vaccine passport scheme aimed at reviving the devastated tourism sector. According to Pipat, the government is looking to the World Health Organisation to issue a statement on vaccine passports before it makes a decision on the matter.
The Tourism Minister adds that having a scheme in place that would allow foreign visitors to bypass quarantine could lead to 5 million tourists arriving in the Kingdom this year. Nation Thailand reports that the government's Covid-19 task force is also considering allowing quarantining tourists to leave their rooms after 3 days of self-isolation. Pipat predicts that the Russians could be first to return, with tour agents in Russia saying demand is high enough to support regular flights of between 300 and 400 passengers.
The ministry also hopes to deliver Covid-19 vaccines to the 5 major tourism provinces of Phuket, Surat Thani, Chon Buri, Chiang Mai and Krabi. The vaccines would be given to employees at alternative quarantine hotels. It's understood there are currently 58 alternative quarantine facilities across the 5 provinces, with over 6,700 rooms and 13,000 employees.
SOURCE: Nation Thailand
Keep in contact with The Thaiger by following our Facebook page.
Never miss out on future posts by following The Thaiger.