Phuket's 'Boat Splash' welcomes everyone for some fun in the sun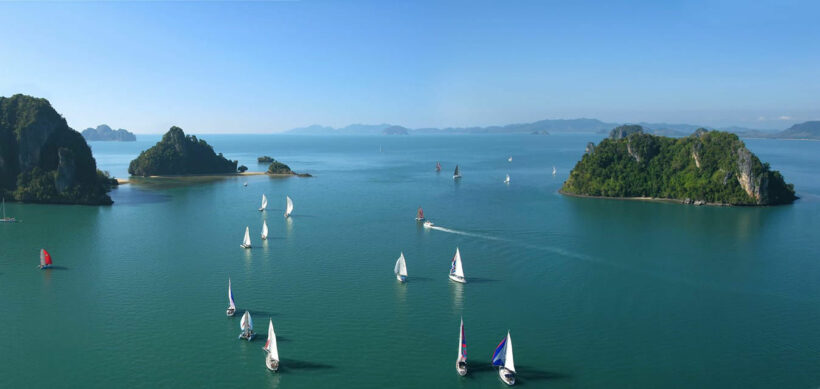 Disabled Sailing Thailand are organising Phuket's first Boat Splash on October 21 off Phuket's east coast. An on-water meet-up that's open to everyone, Boat Splash will take place in the waters between Rang Yai Island off Phuket Boat Lagoon and Royal Phuket Marina, and Cape Yamu.
What originally grew from an idea to offer people with disabilities a safe opportunity to get out on the water on a large leisure craft, has now grown into a fully-inclusive event where anyone can rendezvous off the east coast for an afternoon of fun on the sea and in the sun.
"Accessibility is a huge problem for people with special needs preventing them from taking advantage of opportunities the rest of us take for granted," says organiser and founder of Disabled Sailing Thailand, Peter Jacops.
"Boat Splash will be a great experience for people with disabilities, some of whom have never been on the water, as they will get to breathe in the sea air, feel what it's like to be on the ocean and really get a chance to enjoy the wonders of nautical life."
Boat Splash will take place from 11am to 3pm on Wednesday October 21.
There are no fees involved, everyone and all safe water craft from SUPs, dinghies, jet skis and tenders to sailing yachts, powerboats and superyachts are welcome.
"We have had a great response from the marine industry and people of Phuket. Many charter operators have offered their support and are keen to give back to the community. As a result of the interest, we decided to expand the concept to be an inclusive event that is open to all."
"Although Phuket is suffering right now, we hope people can come together and enjoy a fun day out on the water. It'll be a great way to remind us all of what a beautiful place Phuket is and how lucky we all are to live here."
For more information about Boat Splash, go to facebook.com/events/327317088551361. For more information about Disabled Sailing Thailand, visit disabledsailingthailand.org.
Keep in contact with The Thaiger by following our
Facebook page
.
Never miss out on future posts by
following The Thaiger
.
Phuket Muay Thai fighter is the first Thai national to compete in UFC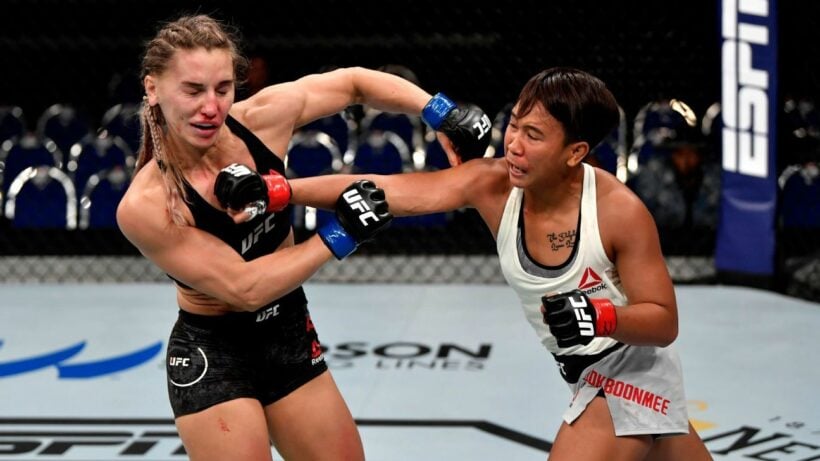 The upcoming Ultimate Fighting Championship Fight Night event in Abu Dhabi will feature Thailand's only national marking her third fight with the UFC, the world's largest mixed martial arts competition. 24 year old Loma Lookboonme, from Burirram in northeastern Thailand, will fight in the event on October 3, 2020.
Loma is a Muay Thai fighter who has adapted her MMA skills to fight in the UFC where she currently trains at the Tiger Muay Thai gym in Phuket. Loma qualified for the national team at the age of 19 and has fought in over 12 nations worldwide. She currently trains 6 days a week starting daily at 6:30am with a 3 kilometre run. In the UFC, she will be competing against China's Angela Lee who is the undisputed champion of the 52 kilogram fist weight category.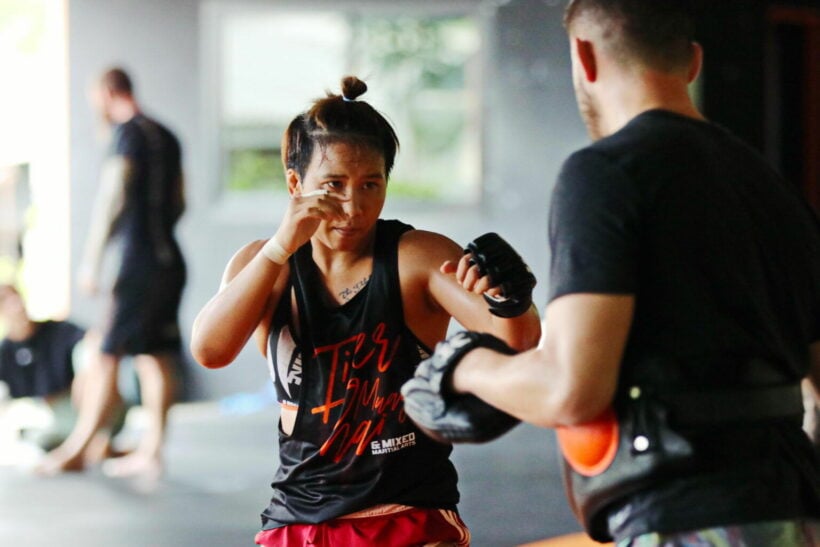 Loma's parents are former Muay Thai fighters and her 2 sisters currently compete as well. She reportedly started training at 8 years old after being inspired by her father, whom she describes as her "hero."
Like most Thais in such fighting sports, Muay Thai offers a way to rise out of poverty-and fighting for the UFC can be financially lucrative. But Loma says her only Thai sponsor is the gym where she trains, with the rest of her sponsors being from foreign brands. She says she is trying to get more Thai sponsors but feels that maybe she needs to win the UFC first before Thai brands notice her.
Loma lost her last fight and says her new opponent gives her nothing to lose. She says her goal is to get into the Top 10, but is not sure when it will happen. Loma says for now, it would be good to fight against someone in the Top 10 to help her prepare for her future.
FULL INTERVIEW: Thisrupt.co
Keep in contact with The Thaiger by following our
Facebook page
.
Never miss out on future posts by
following The Thaiger
.
Phuket's annual vegetarian festival gets the green light – VIDEO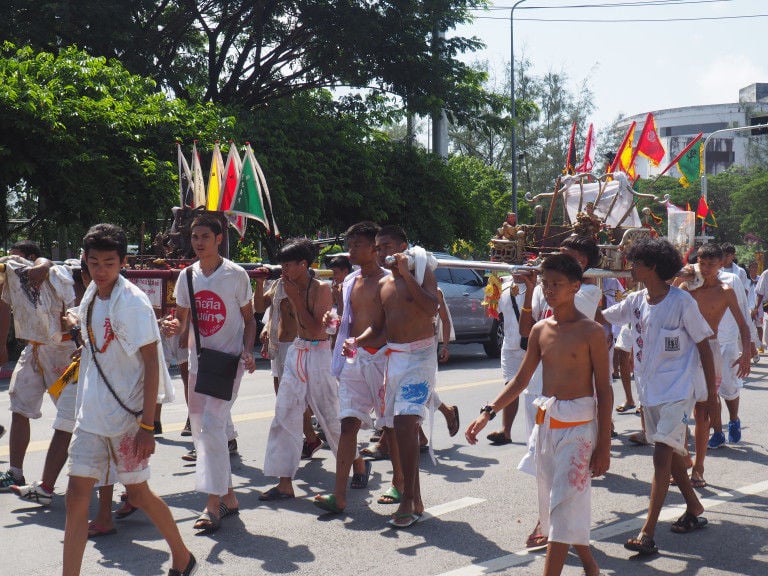 WARNING: The content below contains photos and videos of self-mutilation that some may find disturbing.
Somehow Phuket's annual vegetarian festival is to go ahead next month, but officials say they will ask participants to strictly observe social distancing. Good luck with that! For those who don't know, the festival isn't exactly known for the food. It's known for blood, body mutilation and more blood.
During street processions for the weeklong event, also known as the Nine Gods Festival, so called "mah songs" are known to practice self-mutilation and are said to enter a trance-like state, channeling spirits through their body. "Mah" means horse in Thai, and many suggest the mah song acts like a horse for the spirit to ride.
Many mah songs pierce their checks, ears and lips, some with large swords and thick needles. Some slice their tongues continuously for hours, blood dripping down on the street. Others appear to be in a trace walk barefoot as firecrackers explode on the ground.
Mah songs march down Phuket's streets for hours with a team of devotees to help tend to their wounds, adjust the piercings, wipe away drool and blood, and keep them hydrated. It's understood that devotees wear white as a symbol of purity. It's also reported that they abstain from eating meat, drinking alcohol and having sex during the weeklong festival.
It seems gruesome, but it's actually very spiritual. Business owners and locals line the street, some setting up altars. Mah songs stop at each one and do a quick ritual. Some mah songs carry a black flag, waving it over onlookers who bow their heads and place their hands in the "wai" position. Some spend time blessing the elderly and handing out bracelets to children. During a procession last year, a woman held up a bracelet as said "the 'Spirit' gave this to my mother."
This year, the festival will have to be a little different to abide by coronavirus prevention measures. The Bangkok Post says it's the first festival since the outbreak. The head festival organiser Prasert Fukthongphol says "we will seriously enforce social distancing measures and require all participants to wear face masks."
The grotesque piercings, noisy parades and visits to the shrine, are good news for Phuket's tourism and bad news if you're a vegetable. Many adherents to the Chinese-heritage local festival will go without sex, alcohol and meat for the week of so of the festival. The week of events and ceremonies hopes to scare away the bad gods again but, especially this year, attract some extra visitors to the festival.
Another Vegetarian Festival in Chon Buri has also been given the green light. The event is planned for October 16 to the 26. This year's main event for the festival will be in Naklua at Sawangboriboon Thammasathan Foundation at the Sein Sua Chinese Temple, but many other events will be around the city throughout the week.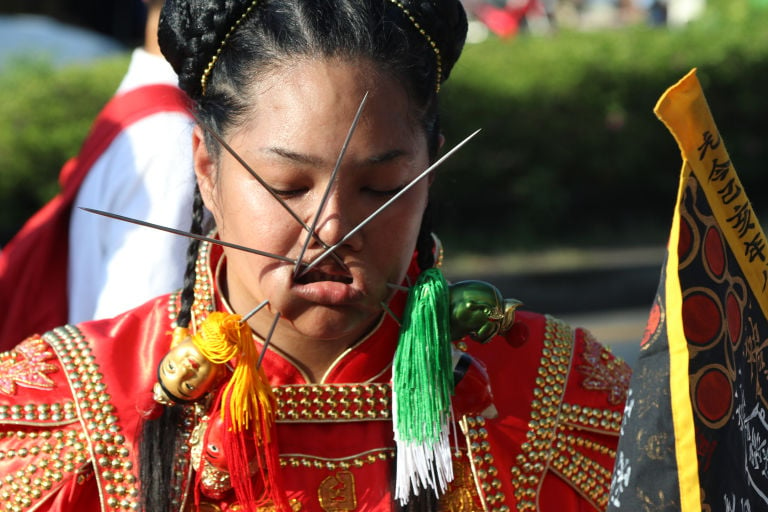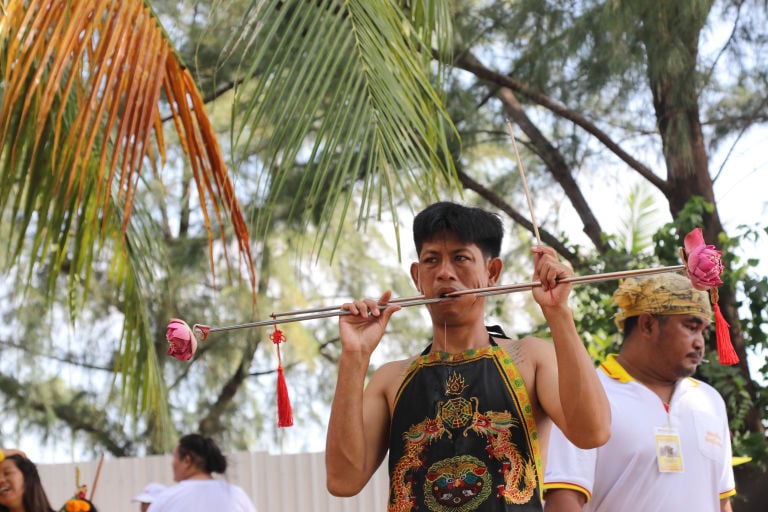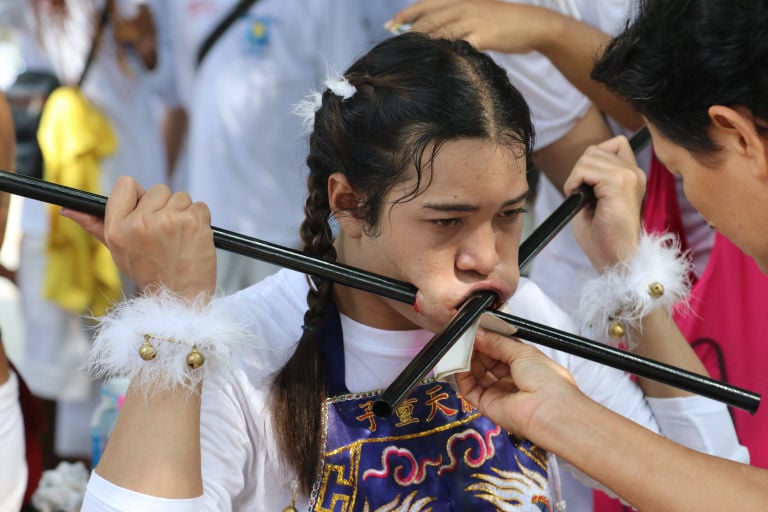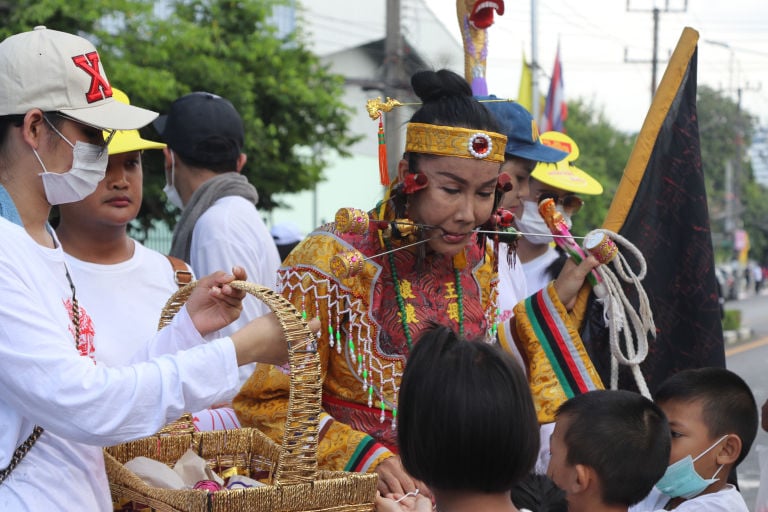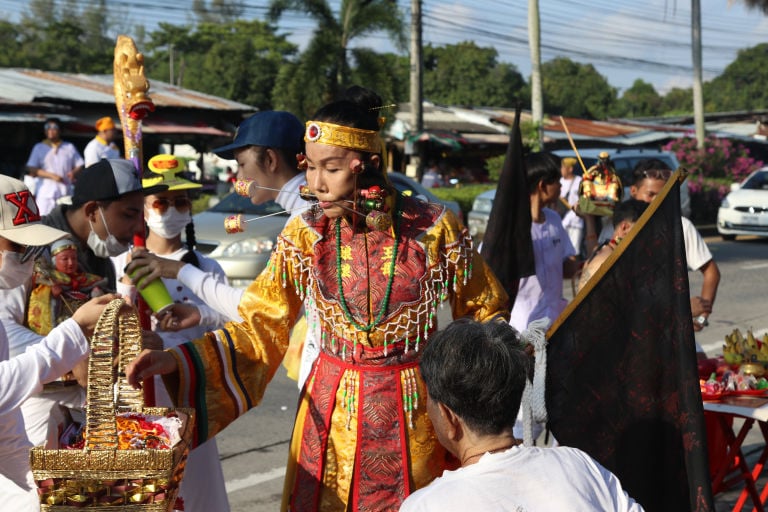 SOURCES: Bangkok Post | Pattaya News
Catch up with the latest daily "Thailand News Today" here on The Thaiger.
Keep in contact with The Thaiger by following our
Facebook page
.
Never miss out on future posts by
following The Thaiger
.
Bangkok expo planned to fill 1 million job vacancies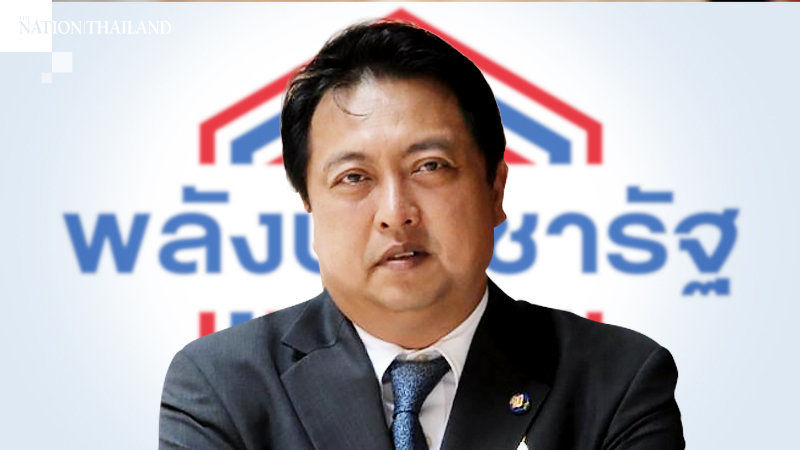 Thailand has a lot of job opportunities. About a million. The Labour Ministry is hosting an expo to connect job seekers, especially recent university graduates, with companies. For recent graduates, a new government initiative co-payment system will take care of half the salary.
Job Expo Thailand 2020 will run from September 26 to 28 at Bangkok International Trade and Exhibition Centre, or Bitec. Government agencies are expected to post around 400,000 job positions, according to the Labour Minister Suchat Chomklin. About 100,000 jobs are expected to be posed from companies overseas. There will be around 200,000 job positions for university graduates. Another 200,000 jobs are expected to be posted from companies from various sectors.
"The economy is reviving after the lifting of the Covid-19 lockdown. Companies have reopened and begun to hire their workforce again… This organised state job expo is expected to boost confidence in the economy and accelerate the hiring process."
The labour minister says he hopes the mass hiring will help revive the economy after the pandemic.
"It is not practical now to seek a job in a normal way… So we've decided to pull in all companies that seek to place job postings in one place."
The Bangkok Post did not report on how many, if any, companies would be open to hiring foreigners. But there are options for native-English speakers for teaching positions. Thailand's Education Minister has announced plans to recruit up to 10,000 native English-speaking teachers. Even though the the plan hasn't been put in place yet, many schools have positions available since a number of foreign English teachers went back to their home countries during the pandemic.
For recent university graduates, the government has started a co-payment system to cover 50% of the salaries for new graduates for 12 months. Sachat says the system is expected to bring in 190 billion baht. The government plans subsidise 15,000 baht per month for 1 million new graduates, estimated to spend 180 billion baht over the next year on the subsidy.
SOURCE: Bangkok Post
Keep in contact with The Thaiger by following our
Facebook page
.
Never miss out on future posts by
following The Thaiger
.